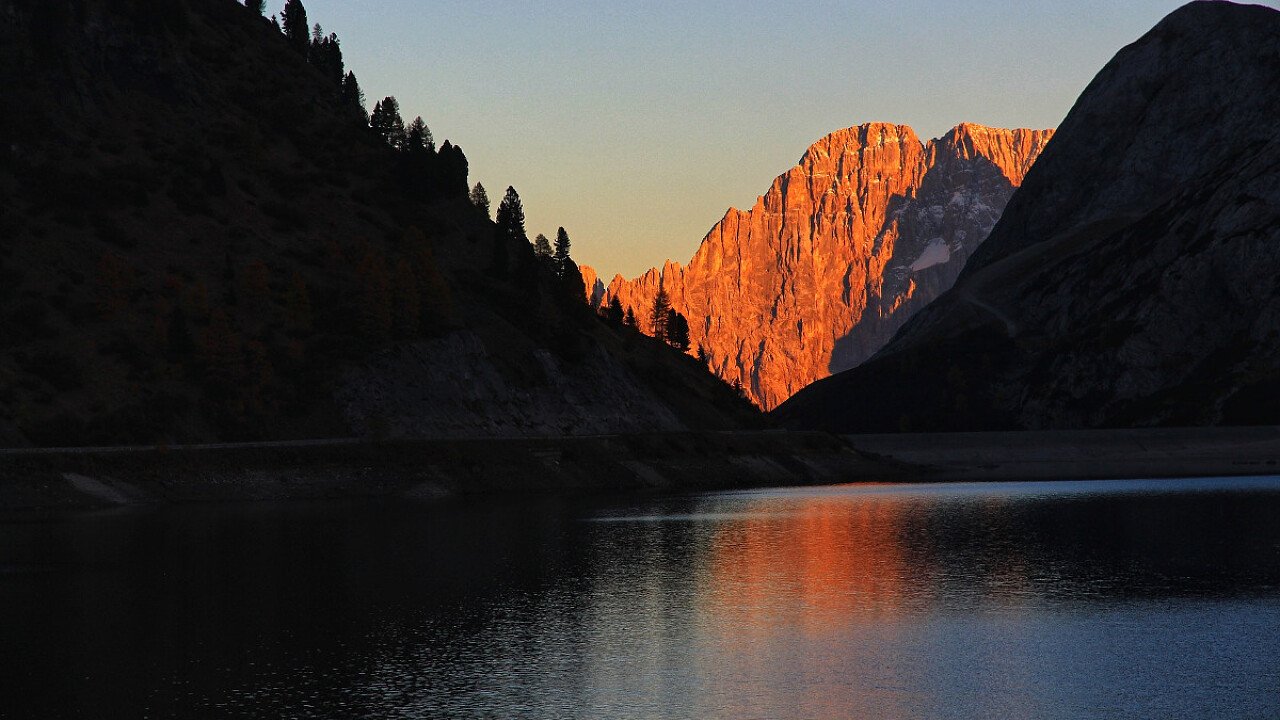 Lake of Fedaia: the wide artificial lake fills the level ground of the Passo di Fedàia. It can be easily reached.
Climb to the Marmolada di Rocca, 3,309 m (by cableway)
From Malga Ciapèla, where you leave the car, get the cableway that climbs to 3,270 m. from the cableway station follow the ridge westwards: southwards the wall casts down Valle Ombretta, whereas in the north the Marmolada scree expands. In about 30 minutes you will reach the peak at 3,309 m.
The "Vial del Pan"
This is one of the easiest and most panoramic paths. From Passo Pordòi enter the path n. 601 as far as the end of the Canazèi cableway: here the path called "Vial del Pan" (for its past trades) began.
The path goes around the spurs of Col de Cuc and Sass Ciapèl.
Past the Vial del Pan Hut the path, through many ups and downs, arrives to Castiglioni alla Marmolada Hut.
The Belvedere on the Marmolada glacier
The best starting point: Fedaia Pass huts.
(easy excursions)
Col de Bòus
It is the walls on the right of those who climbs by cableway to Pian dei Fiacconi.
Go downhill to the pass and continue along the military path to Pian Trevisàn (1,30 hours), then cross the Ciamorciaa valley, under the Col da Baranciè.
Passo del Padòn
Enter the path that leads to Stanzòn meadows and climbs to the saddle between Monte Padòn, on the right, and the Mesolina, on the left. It takes about an hour from the starting point.Few metres above the pass there is the Bontadini Bivouac.