San Vigilio Dolomites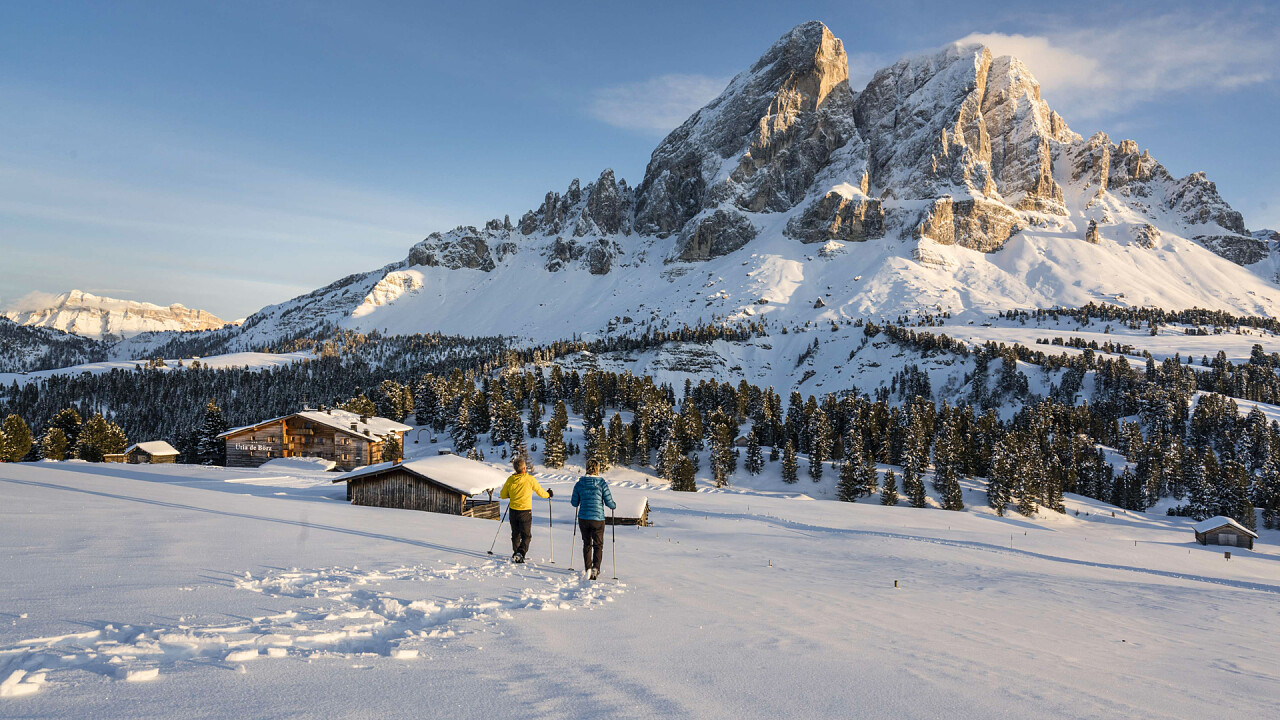 © Tourist Office San Vigilio/San Martin - Dolomites
© Thomas Herdieckerhoff Germanadventurer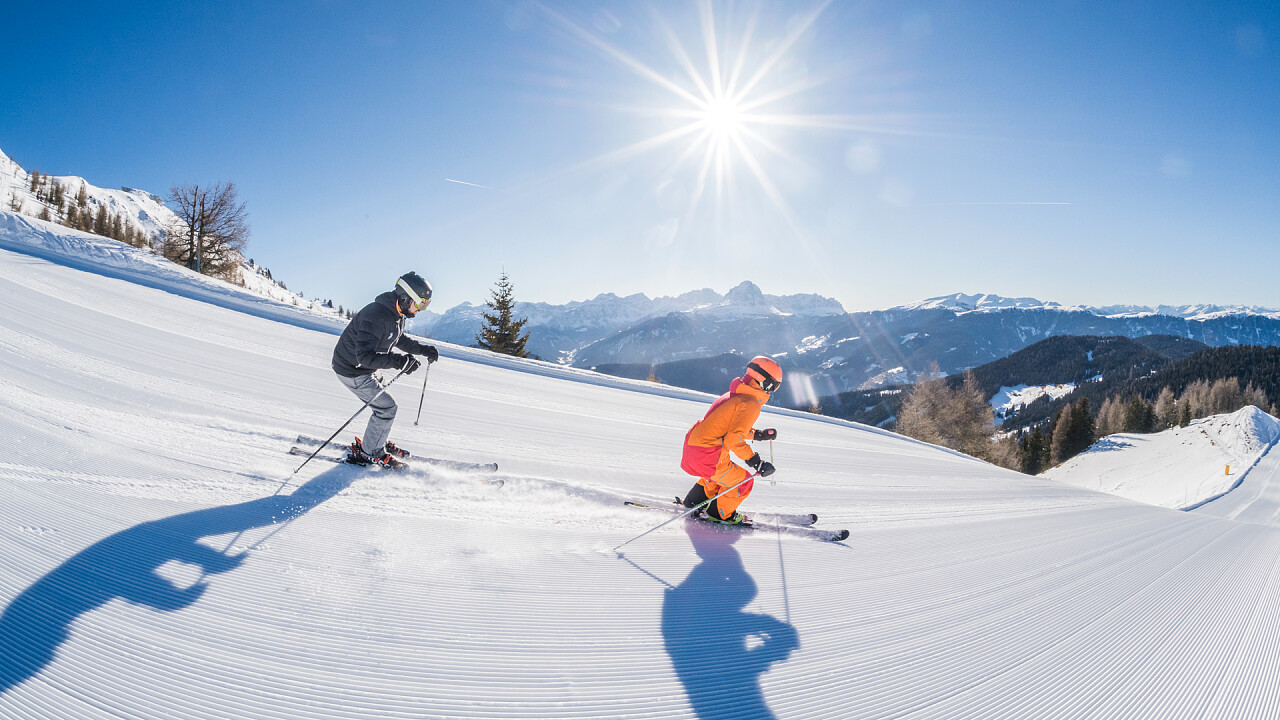 © wisthaler
© Tourist Office San Vigilio/San Martin - Dolomites
© Samuel Clara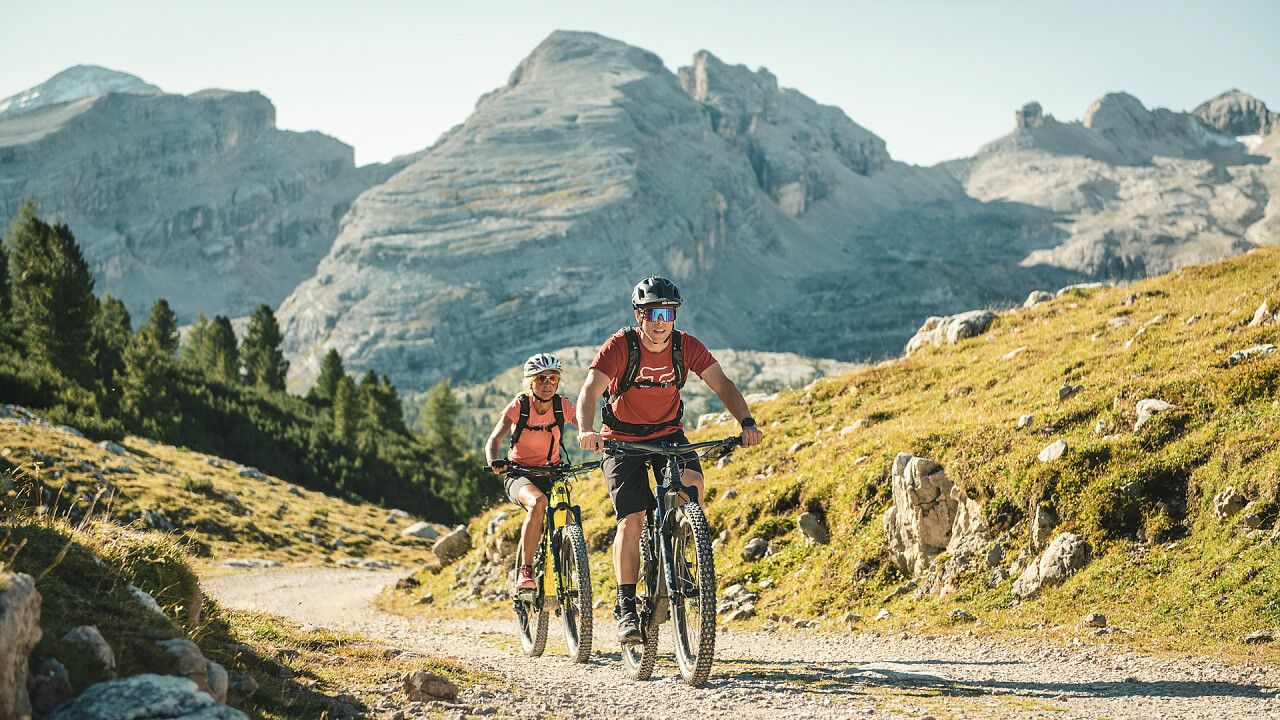 © Alex Moling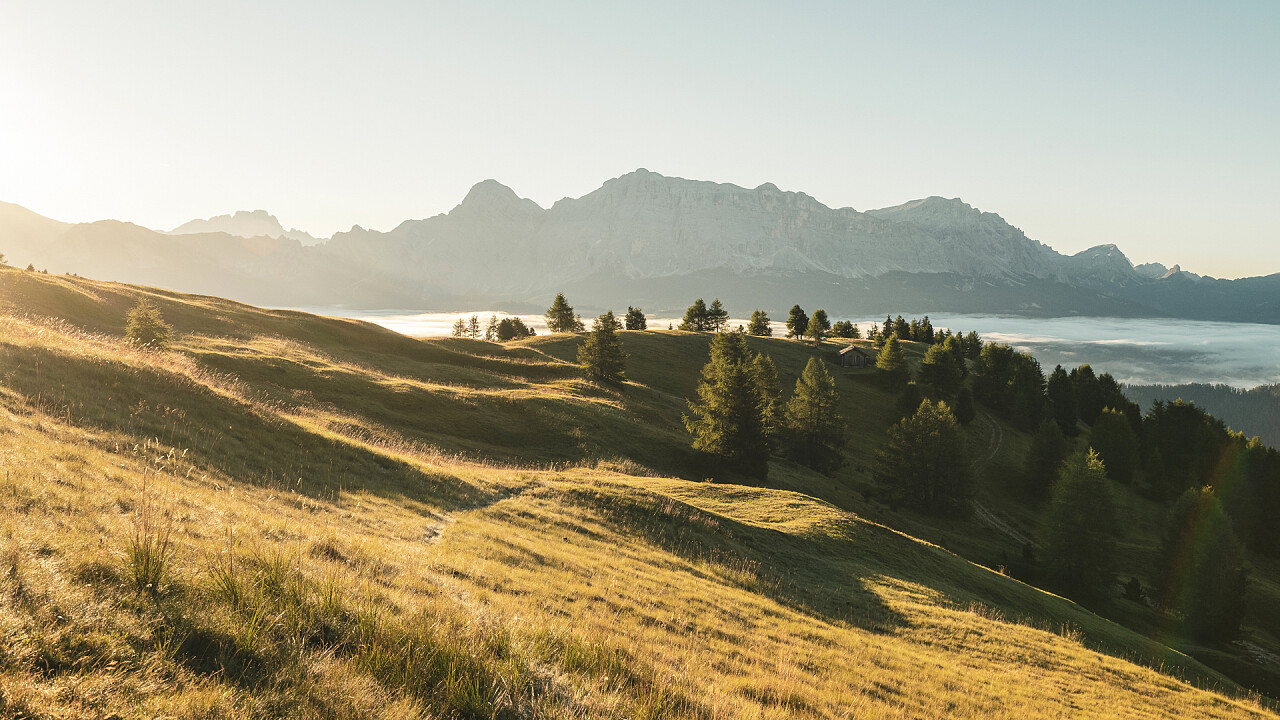 © Alex Moling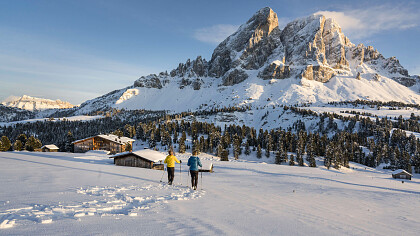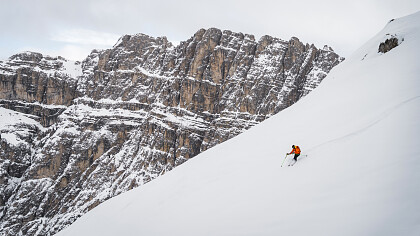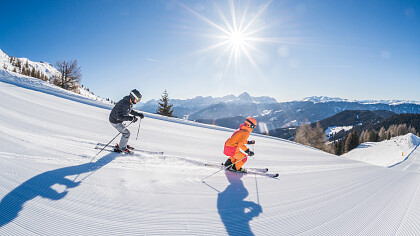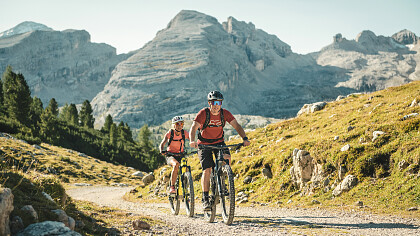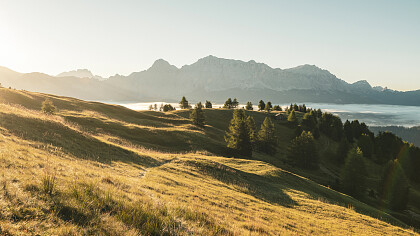 Request a free holiday quote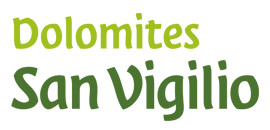 Do you want more info on events and activities for San Vigilio Dolomites?
Tourist Office San Vigilio & San Martin Str. Catarina Lanz, 14
See opening hours Contact the LTA
Hotel San Vigilio Dolomites
Deals and holiday packages
Destinations: San Vigilio Dolomites
San Vigilio Dolomites, land of nature and hospitality
For a special holiday in the mountain, characterized by ski, trekking and nature, choose San Vigilio Dolomites: you will discover the uniqueness of the Ladin culture, and you will feel like a guest, and not like a tourist!
San Vigilio Dolomites can be reached through five Dolomite passes: Passo Gardena from Val Gardena, Passo Campolongo from Val Cordevol, Passo Valparola from Passo Falzarego, Passo delle Erbe from Val di Funes and Passo Furcia from Val Pusteria.
Here are some interesting points of interest in the area
The area comprises six villages, three of which belong to the municipality of Marebbe and three to that of San Martino in Badia.
The area is home to two nature parks, both of which have been declared 'UNESCO Dolomites Heritage'. The Fanes-Senes-Braies Nature Park is known for its fauna, while the Puez-Odle Nature Park offers a wide variety of geological formations, illustrating the effects of tectonic upheavals and erosion typical of the Dolomites and the Alpine arc in general.
Both municipalities have been certified according to the GSTC (Global Sustainable Tourism Council) standard. The destination is the first in South Tyrol and the third in Italy to be awarded this certification.
One of the villages, Lungiarü, has been classified as a 'Mountaineers' Village', i.e. a small mountain village that respects natural boundaries and promotes harmony between social and economic life and the surrounding environment.
There are around 650 km of hiking trails, ranging from easy walks around the villages to more challenging hikes in the nature parks, which offer breathtaking views and the possibility of reaching more than 25 peaks. Various themed walks allow you to discover the many facets of the local culture, its stories and legends.
More than 600 km of mountain bike trails, of which around 22 km of trails at Plan de Corones offer thrills for bikers of all levels. The entire area has been certified as an 'Approved Bike Area', the highest standard for mountain bike regions.
The area offers direct access to the Plan de Corones/Kronplatz ski area, with 119 km of ski slopes and 32 lifts. In addition, it is possible to reach other Dolomiti Superski ski areas with convenient bus and train connections.
A large part of the population speaks Ladin as their first language, the original idiom of South Tyrol, with more than two thousand years of history. The Ladin Museum Ciastel de Tor in San Martino in Badia collects the special features of the Ladin people of the Dolomites.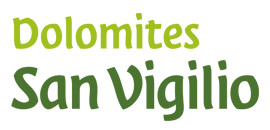 Tourist Office San Vigilio & San Martin
San Vigilio di Marebbe: nature and ladin friendliness
Relaxation, sports and activities for the whole family, all in one holiday. In San Vigilio di Marebbe you get it!
From classic winter sports like Alpine and cross-country skiing or snowboarding, to more extreme ones like ski mountaineering and the Adrenaline X-Treme Adventures, or to activities for the whole family like sledding, winter walks, guided snowshoeing tours and horse-drawn sleigh rides: San Vigilio offers you all this and more, right here, in the heart of the Dolomites, and welcomes you with its warm Ladin hospitality and its ancient traditions.
Request catalog
Summer activities in San Vigilio - San Martin
Discover the many activities of San Vigilio & San Martin, set like jewels in the heart of the Dolomites, a UNESCO World Natural Heritage Site, gateway to South Tyrol's Fanes-Senes-Braies and Puez-Odle Nature Parks and integral parts of the renowned Plan de Corones vacation area.
Request catalog
Nature parks and cultural activities
The San Vigilio - San Martin area boasts two nature parks in the UNESCO World Heritage. The Puez-Odle and Fanes-Senes-Braies parks are immersed in a breathtaking Dolomite landscape and offer countless opportunities. The area also allows you to discover Ladin architecture and to visit lots of museums, castles and abbeys - why not try it?
Request catalog
Monday 08:00 - 12:00 | 14:30 - 18:30
Thursday 08:00 - 12:00 | 14:30 - 18:30
Wednesday 08:00 - 12:00 | 14:30 - 18:30
Thusday 08:00 - 12:00 | 14:30 - 18:30
Friday 08:00 - 12:00 | 14:30 - 18:30
Saturday 08:00 - 12:00 | 14:30 - 18:30
Sunday - | 16:00 - 18:00