Chiusa
© Tobias Kaser Photography
© Tobias Kaser Photography
© Helmut Moling | Tourist Coop. Soc. Klausen, Barbian, Feldthurns und Villanders
© Alex Filz | IDM Alto Adige
© Società Cooperativa Turistica Chiusa Barbiano Velturno Villandro
© iStock
© Società Cooperativa Turistica Chiusa Barbiano Velturno Villandro
© Wolfgang Gafriller | Tourist Coop. Soc. Klausen, Barbian, Feldthurns und Villanders
© Società Cooperativa Turistica Chiusa Barbiano Velturno Villandro
© Shutterstock
© Società Cooperativa Turistica Chiusa Barbiano Velturno Villandro
© Società Cooperativa Turistica Chiusa Barbiano Velturno Villandro
© Thomas Rötting | Tourist Coop. Soc. Klausen, Barbian, Feldthurns und Villanders
© Thomas Rötting | Tourist Coop. Soc. Klausen, Barbian, Feldthurns und Villanders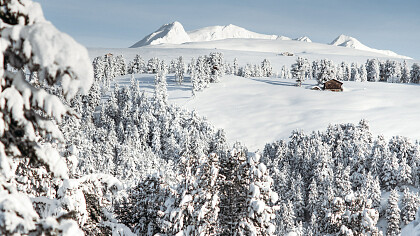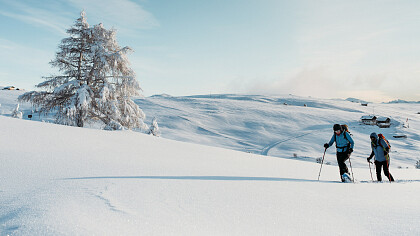 Request a free holiday quote
Do you want more info on events and activities for Chiusa?
Tourist Coop. Soc. Klausen, Barbian, Feldthurns und Villanders Marktplatz 1
See opening hours Contact the LTA
Hotel Chiusa
Chiusa
s
The Spitalerhof Winery and Hotel is both a winery and a cosy hotel amidst t...
---
starting from:
60€
night/person
Deals and holiday packages
Chiusa: the charm of the Middle Ages in Valle Isarco
Chiusa lies on the benches of the Isarco river, between Bolzano and Bressanone, in an enchanting landscape overlooked by the imposing complex of the Sabiona Convent and by the Dolomites and the Sarntal Alps.
Chiusa is known as the "town of artists" and is included in the list of the "most beautiful villages in Italy". It combines the charm of its old medieval center, with its lanes and its monuments, with the beauty of the surrounding landscapes, among vineyards, chestnuts and forests.
There are endless historical buildings, such as the Apostle Church, the Capuchin Church, the imposing parish church and the old Capuchin convent, which hosts the City Museum with the Treasure of Loreto, a precious collection of sacred and artistic objects. Halfway between Chiusa and the hamlet of Lazfons you can admire the Gernstein castle.
Over the village there is one of the oldest pilgrimage destination in South Tyrol, the Sabiona Convent also called the "Tyrolean acropolis", charming not only for its beautiful architecture and for the art treasures it preserves, but also because of its panoramic position.
Green slopes, chestnut woods, plateaus and imposing peaks offer many hiking opportunities. For example along the Ketschnweg (sweet chestnut) trail, from Varna to Bolzano.
Tourist Coop. Soc. Klausen, Barbian, Feldthurns und Villanders
Holiday Guide
Chiusa, Barbiano, Velturno, Villandro: Alpine pastures in bloom, terraces in the sun and one of the most beautiful old towns in Italy. The vacationing area around the picturesque town of artists, Chiusa, offers year-round beautiful nature, tranquility, and relaxation. Chiusa, at the foot of the great monastery of Sabiona, is surrounded by the picturesque villages of Barbiano, Velturno, and Villandro, located on the surrounding mountains at different altitudes, reaching elevated Alpine regions.
The Chestnut Trail (Keschtnweg) unites the three municipalities that offer, thanks to their pastures, mountains and quality food products such as wine, chestnuts, and prunes; an extensive holiday program for all tastes.
A mix of different lifestyles: from town centers to bordering ancient rural arrear filled with tradition. Even these contrasts add to the charm of the area, from the numerous hiking excursions, cultural visits, and activities, to the harmony between nature and culture, and to the many old customs still alive in the towns. All the above make the guest feel at home in the Valle dei Percorsi (Valley of the paths).
Request catalog
Sunday Closed all day
Monday 08:30 - 12:30 | 14:30 - 18:00
Thursday 08:30 - 12:30 | 14:30 - 18:00
Wednesday 08:30 - 12:30 | 14:30 - 18:00
Thusday 08:30 - 12:30 | 14:30 - 18:00
Friday 08:30 - 12:30 | 14:30 - 18:00
Saturday 09:00 - 12:00 | -