Verano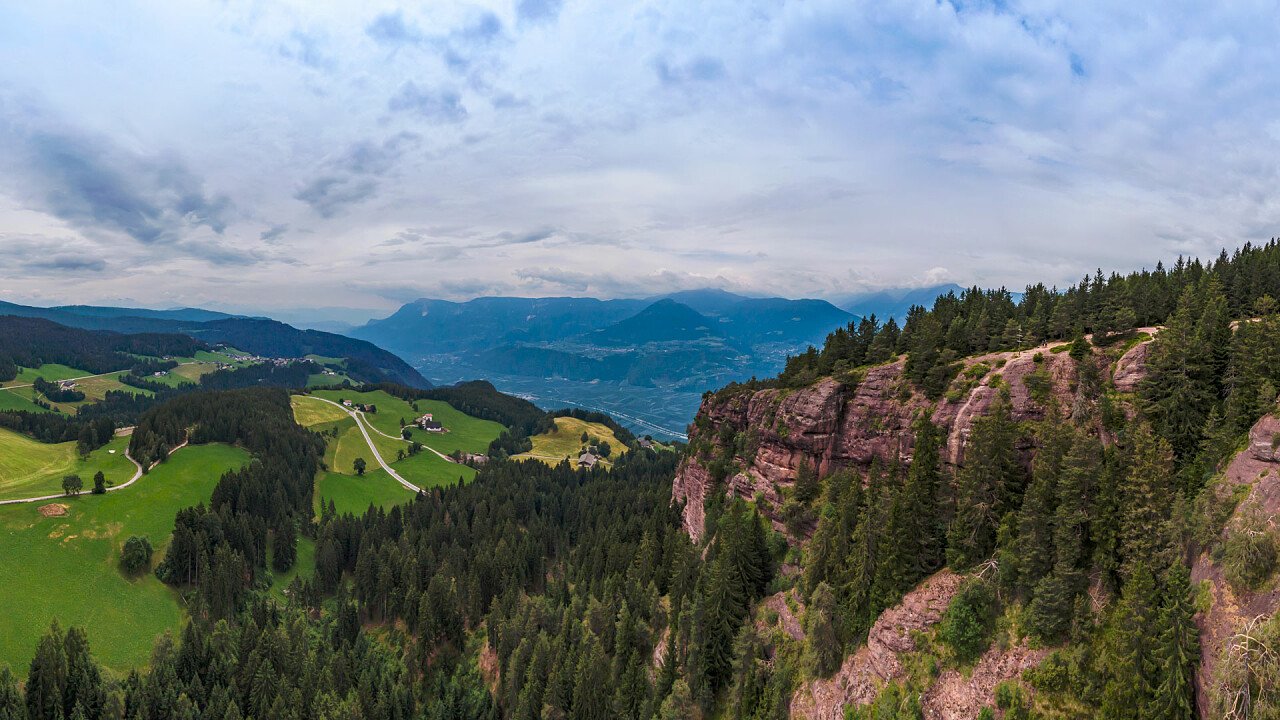 © Shutterstock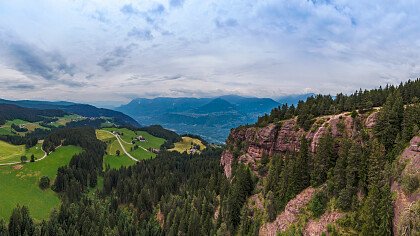 Verano, hiking paradise
Verano is a mountain village rising on the Monzoccolo, between Bolzano and Merano, not far from Avelengo and Meltina. A paradise for hikers in summer - worth a visit are the tree Red Rocks - in winter the resort is not far from the ski centers Merano 2000 and San Vigilio, in Lana.
Verano is part of the holiday area surrounding Merano. You can reach the village taking the road from Meltina or the modern cableway from Postal, that takes you in 8 minutes up on this sunny and lush plateau, a favorite destination for hikers in summer for the many routes it offers, like the one to the three Red Rocks, three round tuff rocks offering a breathtaking panoramic view.
By one of the three rocks you find the Knottnkino, the natural cinema: metal and wood chairs from where you can watch, just like a movie, the wonderful view on the Valle dell'Adige valley, the Tessa Group, the Corno Bianco, the Penegal, the Val Passiria valley and the Val d'Ultimo valley.
In winter Verano is chosen by tourists for its closeness to the ski centers Merano 2000 and San Vigilio, above Lana.
In Verano old and new live together: ancient barns from the Bavarian period rise close to the biggest photovoltaic power station in South Tyrol.