Siror
© Davide Guidolin | Dreamstime
© Davide Guidolin | Dreamstime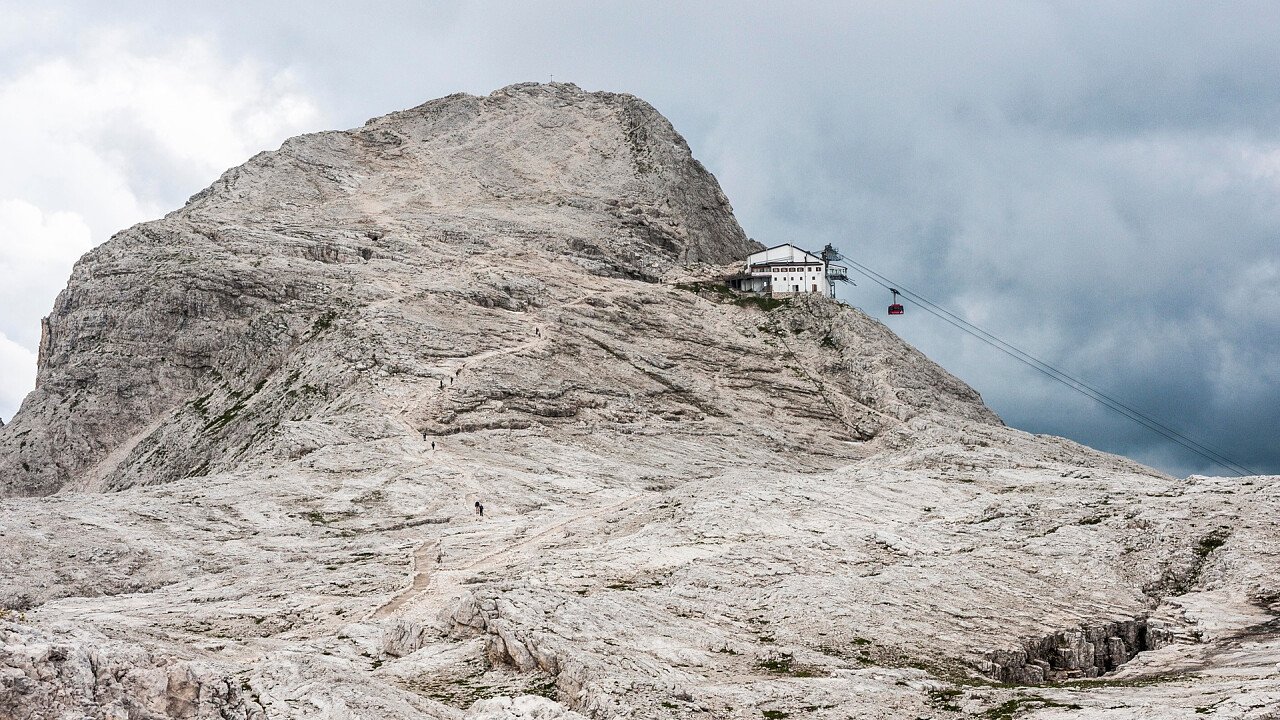 © Shutterstock
© Shutterstock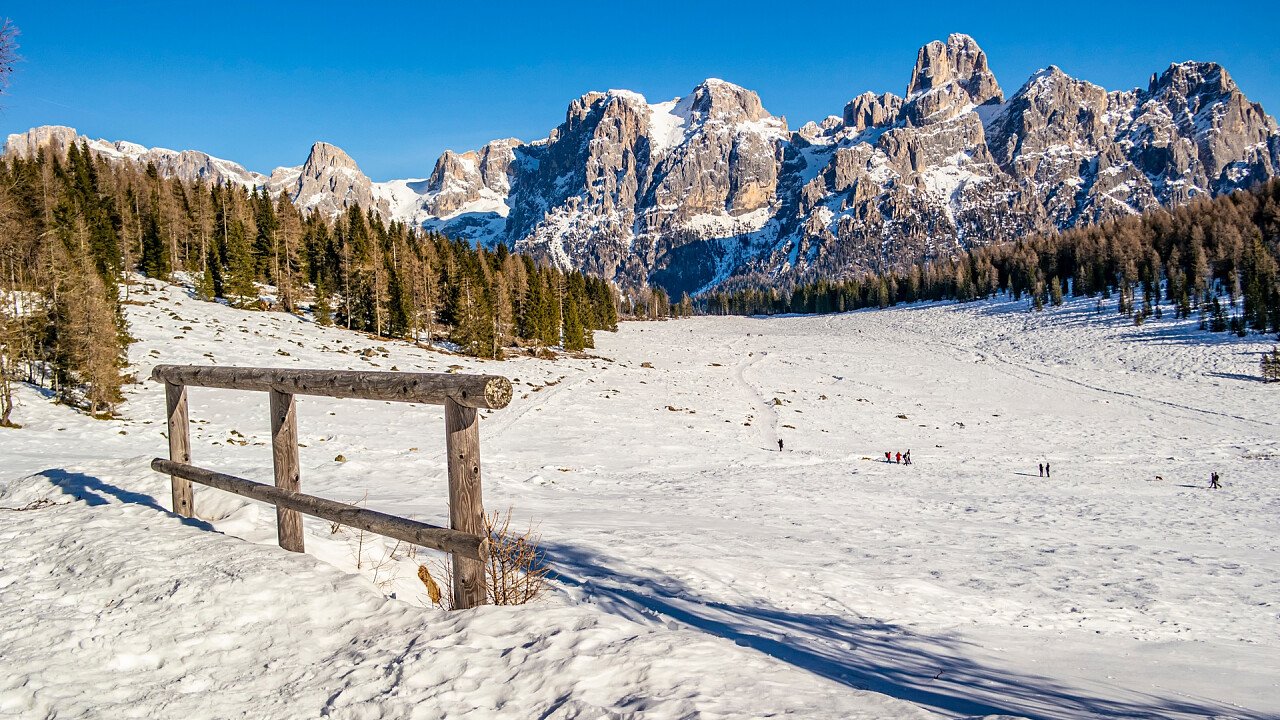 © Shutterstock
© Claudio Stocco | Dreamstime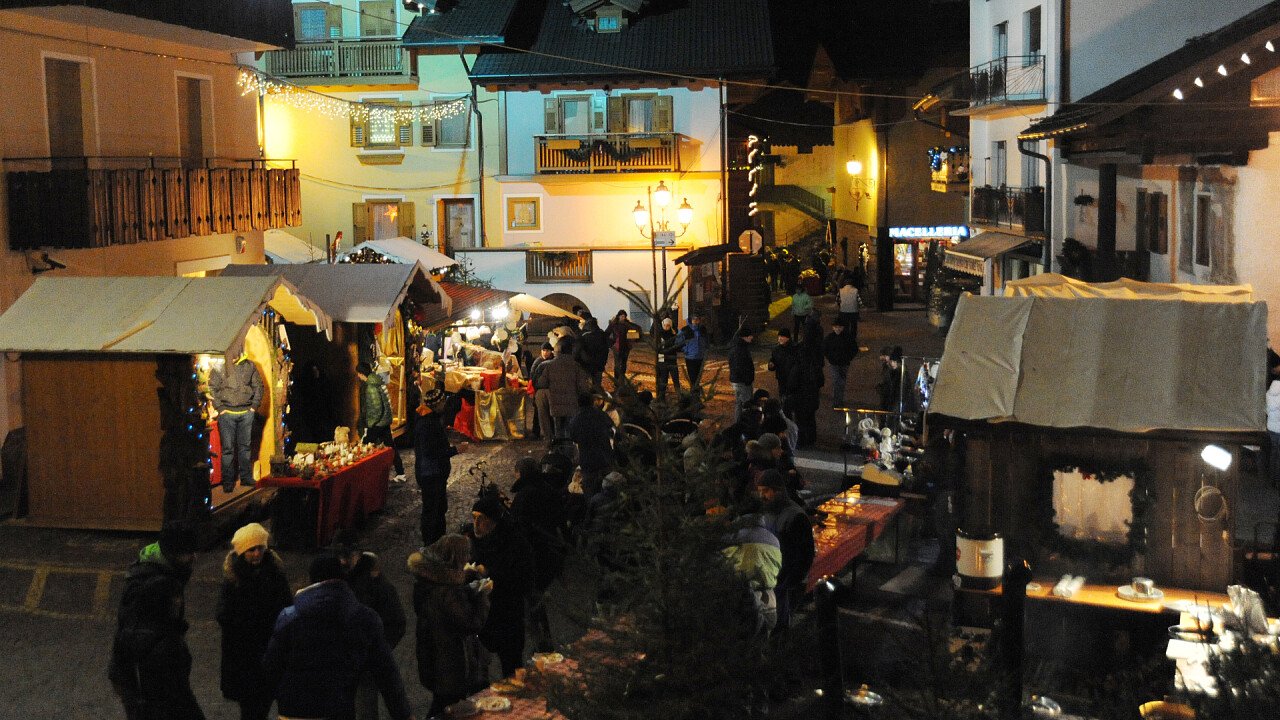 © APT San Martino, Passo Rolle,Primiero, Vanoi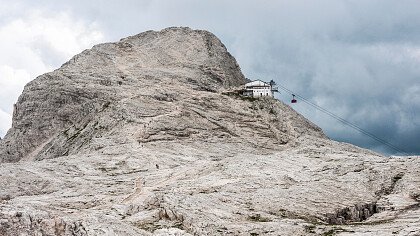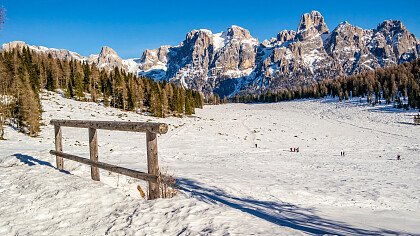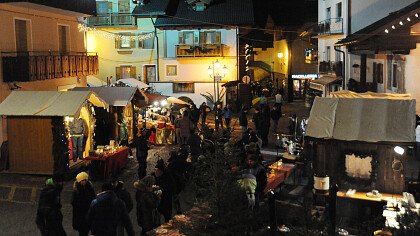 Request a free holiday quote
Hotel Siror
Siror: Christmas Market, cycle path and hiking
Located in the Primiero Valley in Trentino, at the foot of Sass Maor, Siror is the typical mountain village, rustic and quiet, surrounded by a vast land of meadows and forests included in the Natural Park of Paneveggio Pale di San Martino, and crossed by a cycle track. Its center, rich of fountains, hosts every year the typical Christmas Market.
Siror is the northernmost municipality of the Primiero Valley, located along the road leading from Fiera to San Martino di Castrozza and to the Rolle Pass. Surrounded by the peaks of Sass Maor and Pale di San Martino, it's a small yet lively village with an old town characterized by many old wash houses and fountains, proof to the fact that water has always played here a major role. With a beautiful walk along the alleys you can admire paintings and murals on the walls of the old houses, which in winter are the perfect background to the Christmas Market of Siror. Besides the market there are other interesting events, like the Desmontegada at the end of September, when the kettle is led back from high altitude pastures to the valley floor.
Siror is surrounded by a vast land of meadows and forests. From the administrative divisions of Ronzi, Polina, Petina and from the meadows of Dismoni you enjoy a wonderful view of the Pale di San Martino and of the Primiero Valley.
In summer you can explore the surroundings with many trekking trails starting right at the center of the village, like the easy one on the Cismon bank or towards the center of Nolesca. Siror is crossed by the Primiero cycle track, which connects the 6 villages of the valley, and in winter you can have fun on the near ski runs of San Martino di Castrozza.