Trentino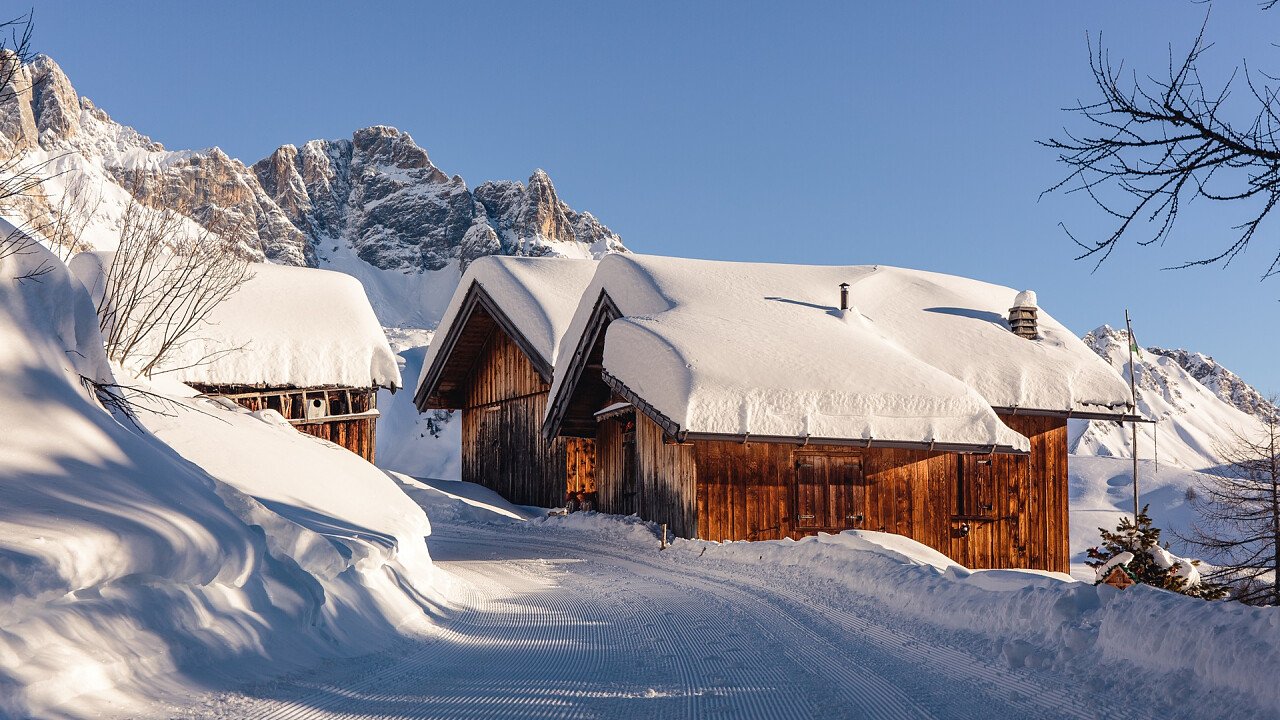 © Shutterstock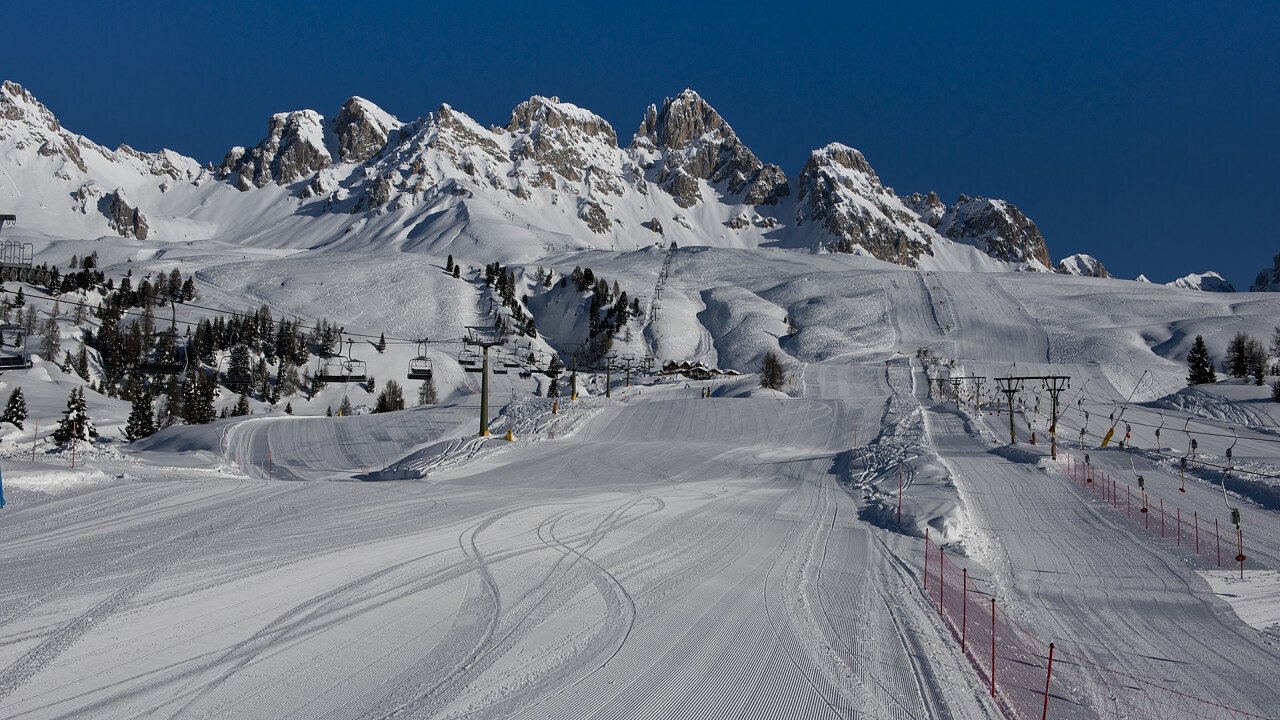 © Fabio Lotti | Dreamstime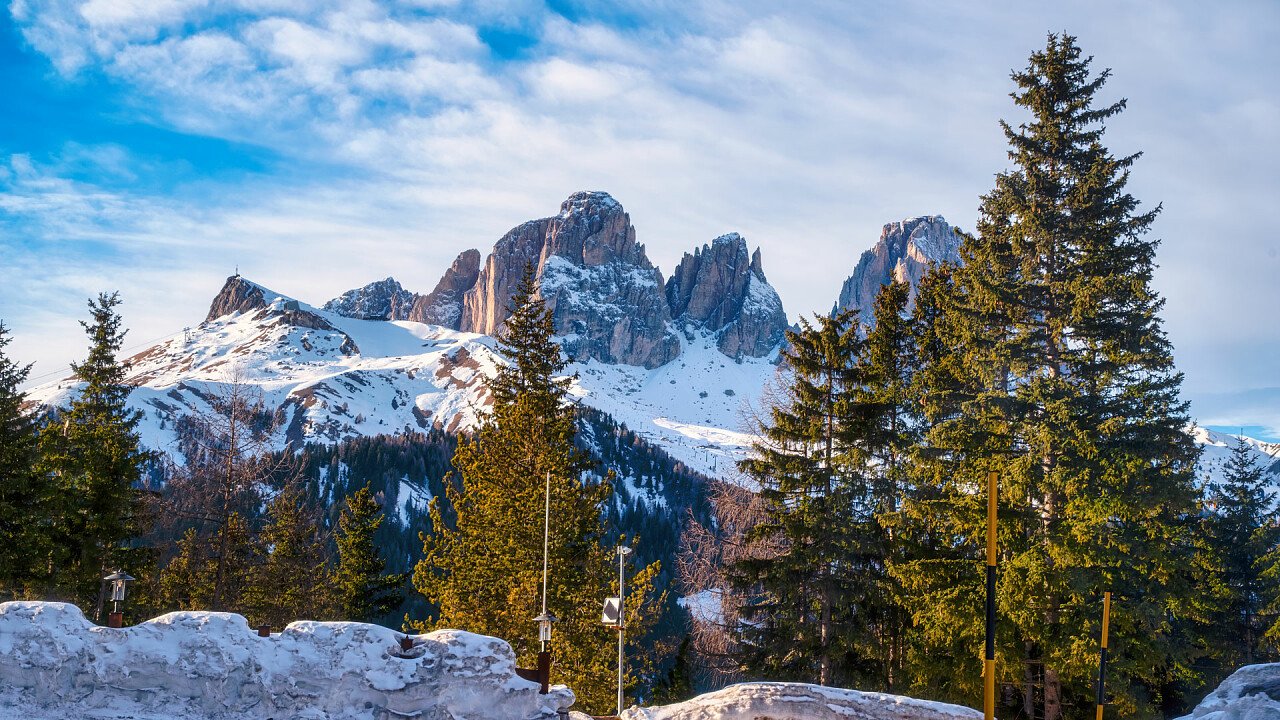 © Karinhamich | Dreamstime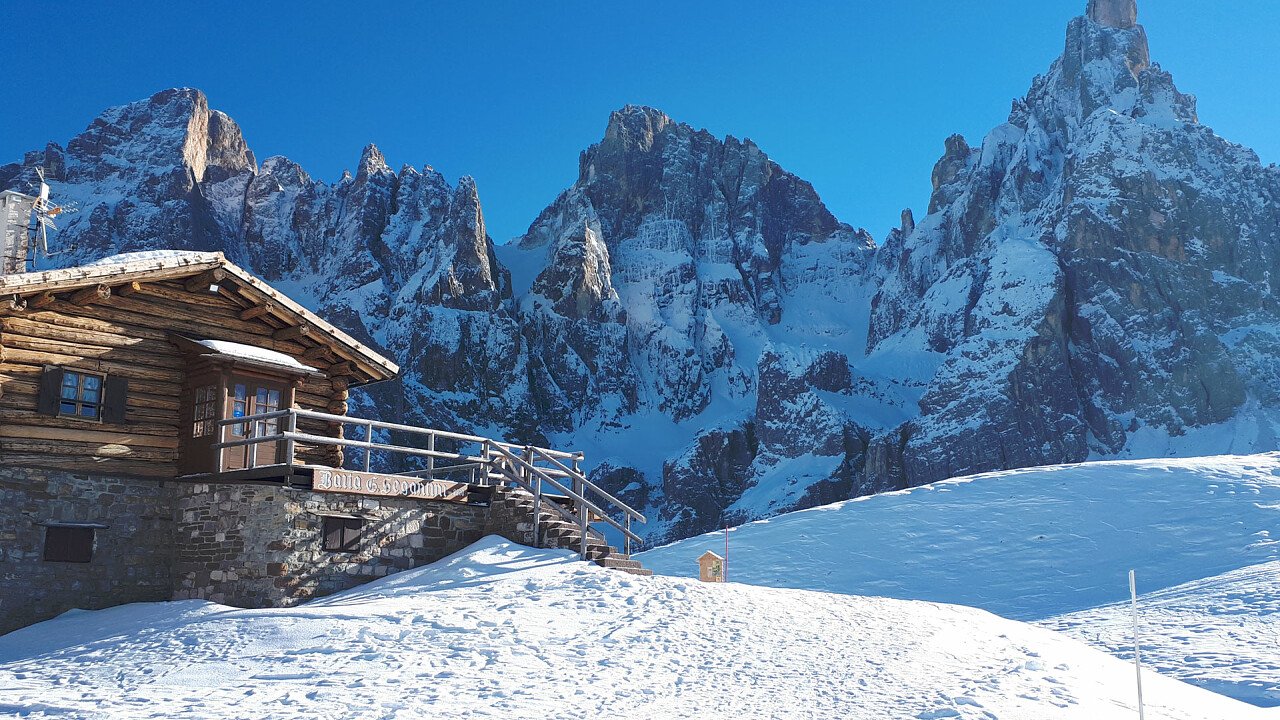 © Angela Pierdonà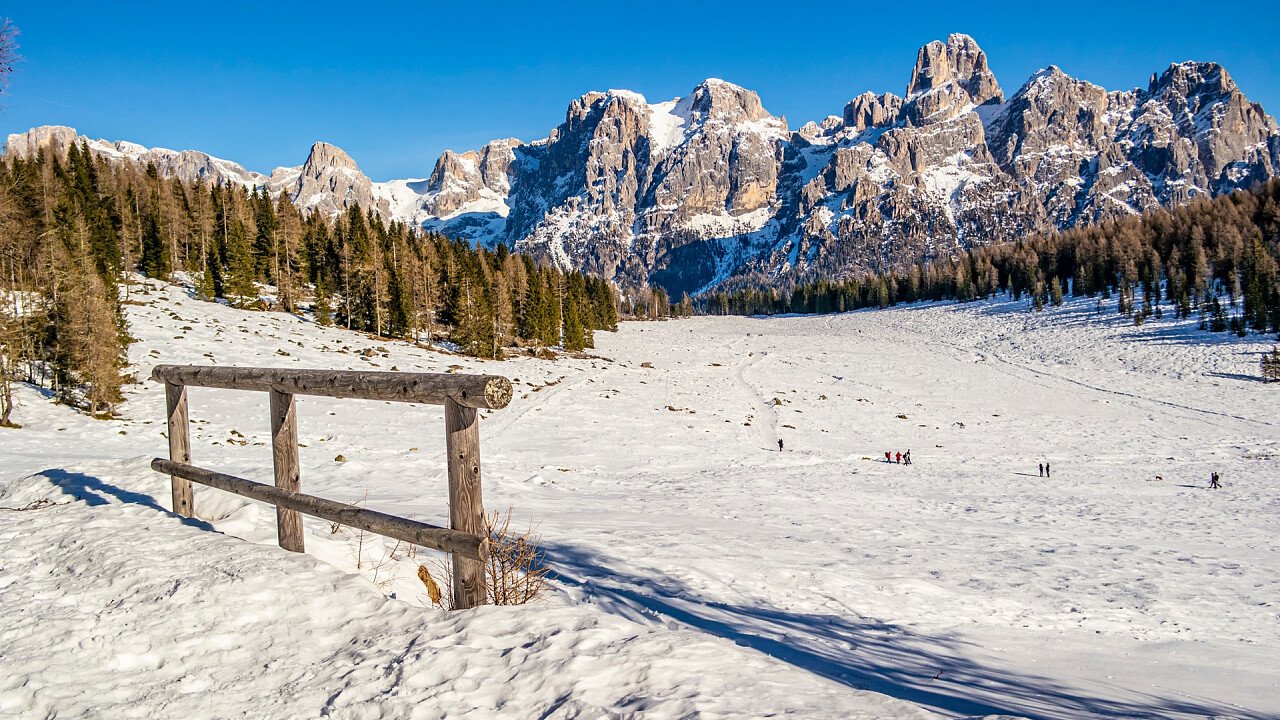 © Shutterstock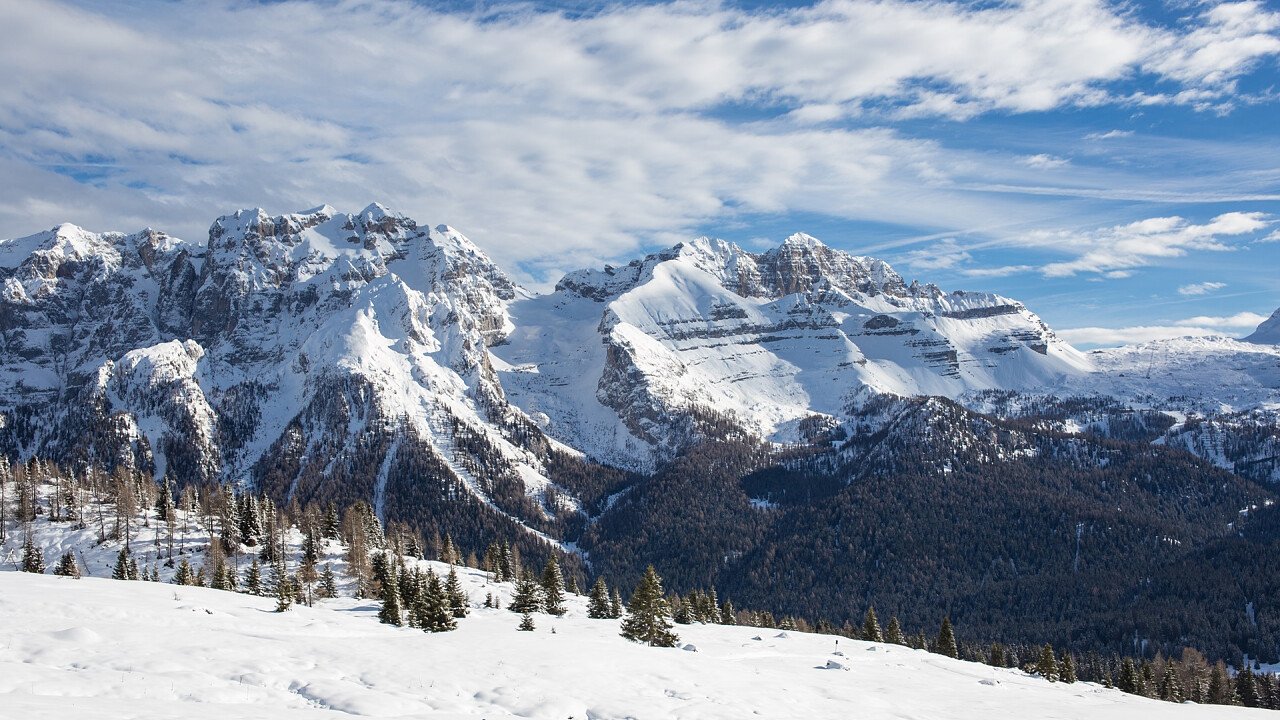 © Alexsleepy | Dreamstime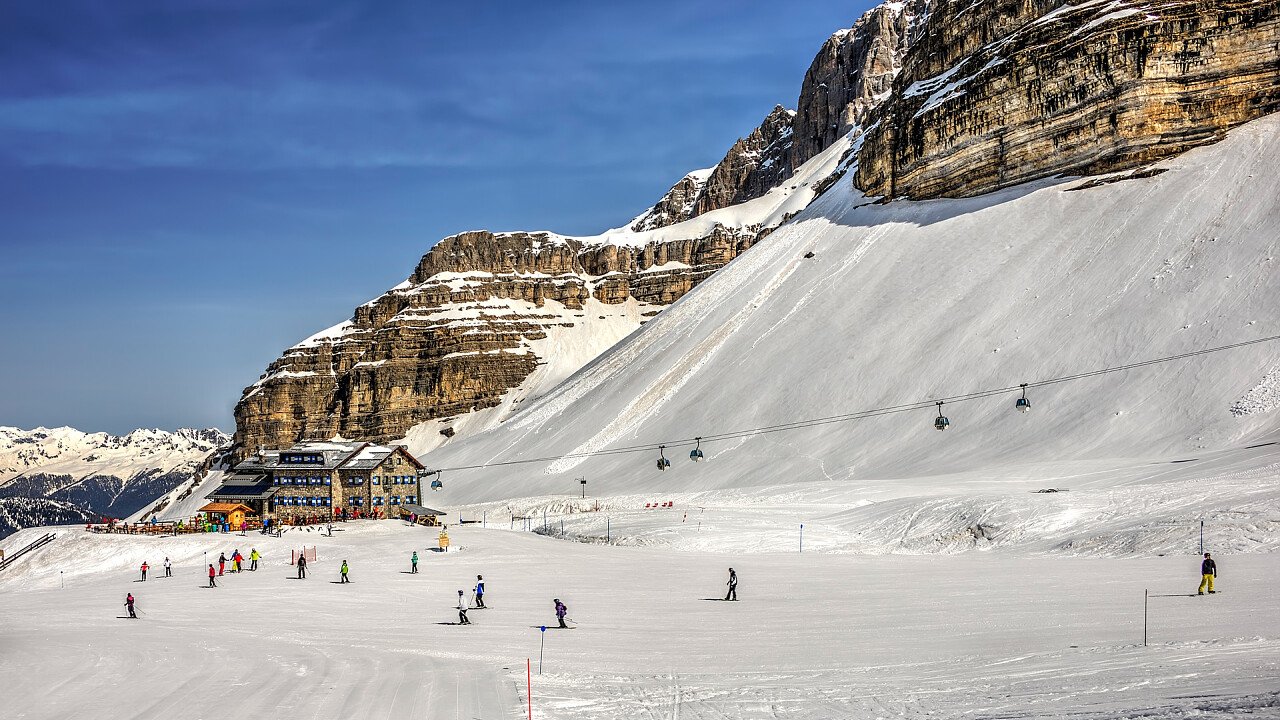 © Shutterstock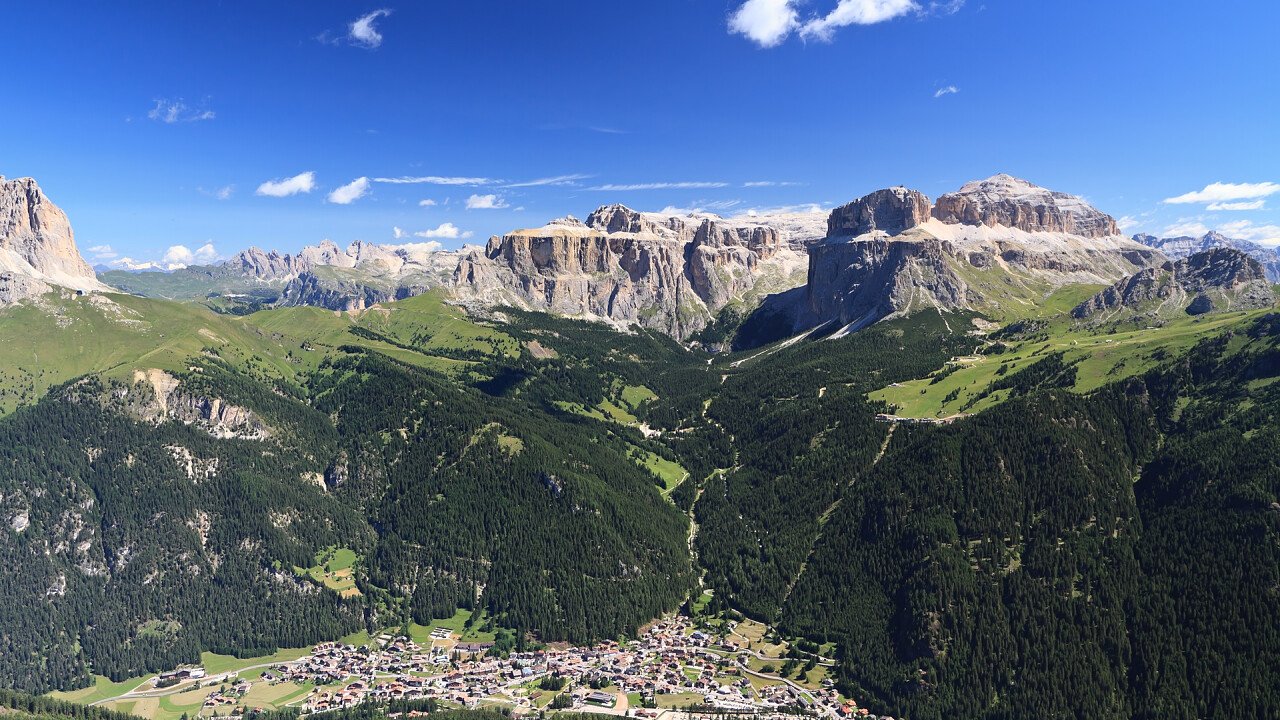 © Antonio Scarpi | Dreamstime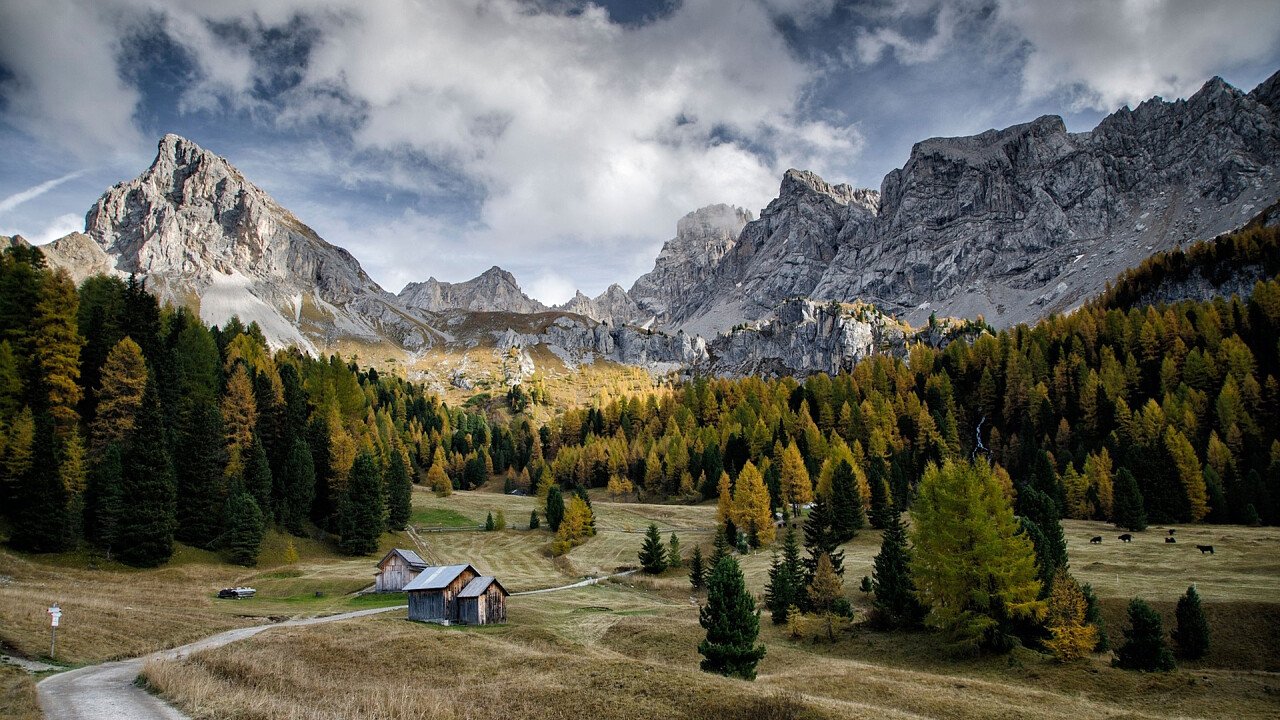 © Male96 | Pixabay
© Ihor Serdyukov | Dreamstime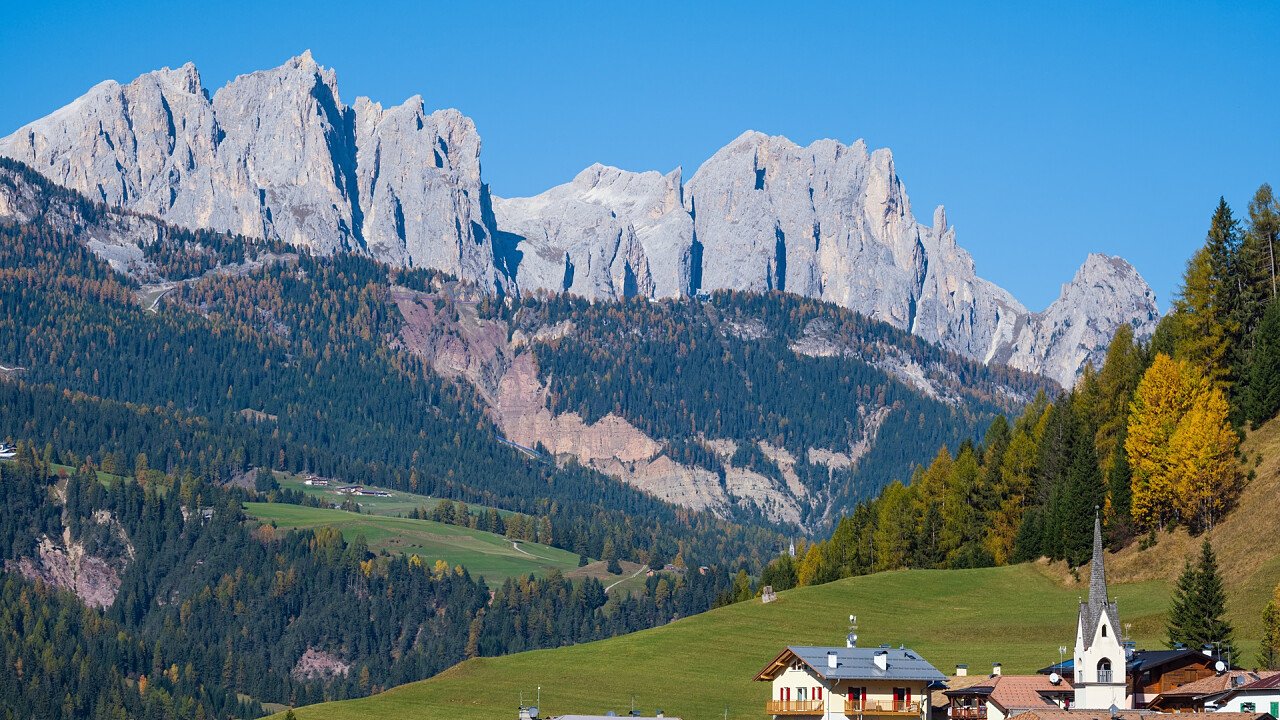 © Shutterstock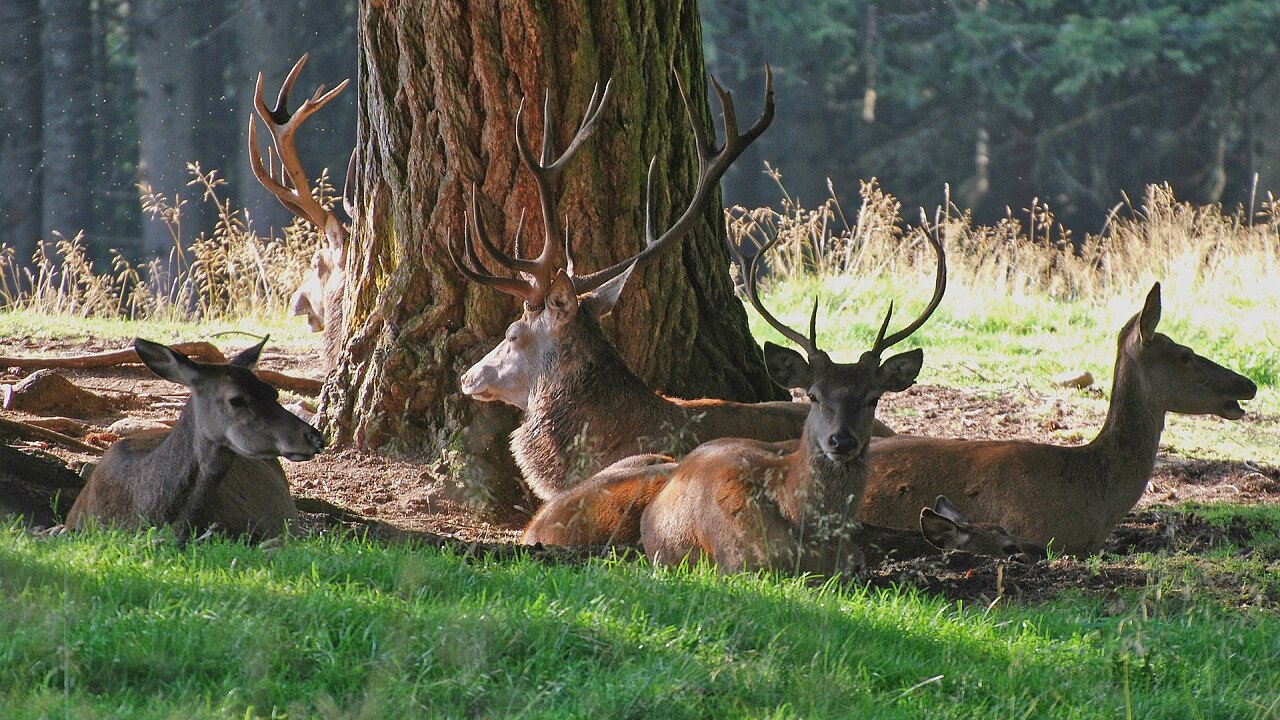 © Shutterstock
© Alberto Masnovo | Dreamstime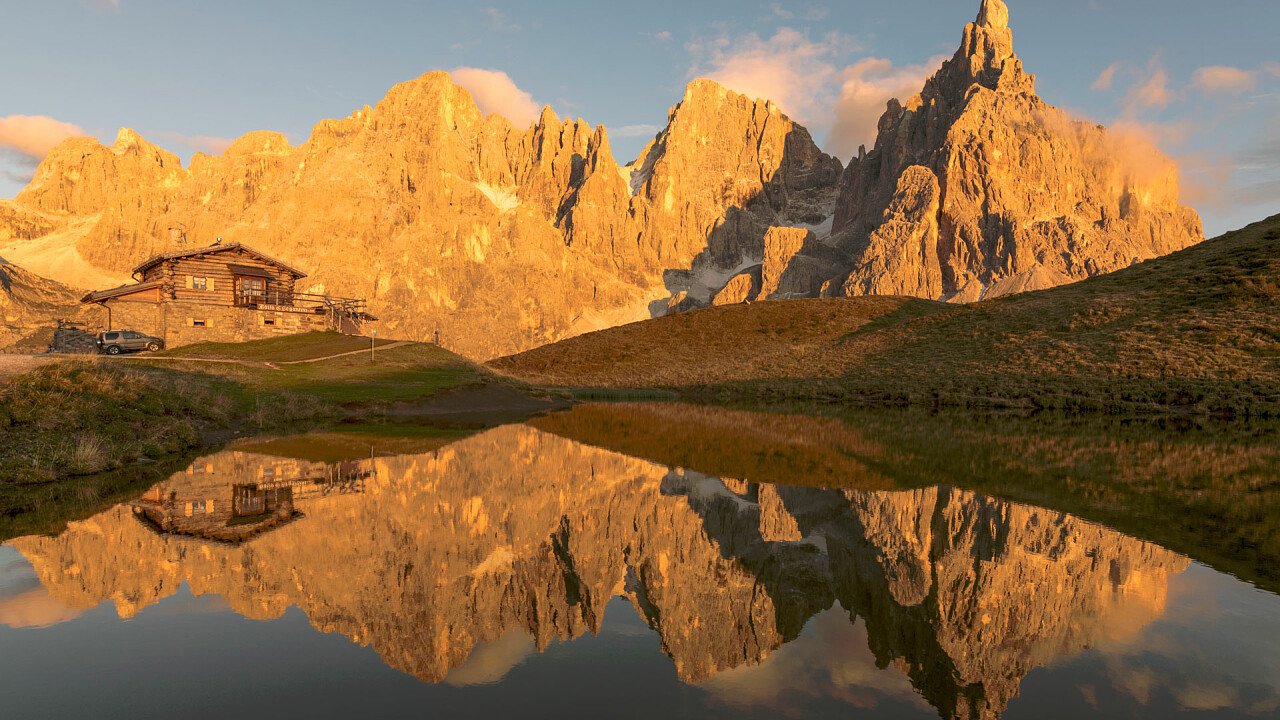 © Shutterstock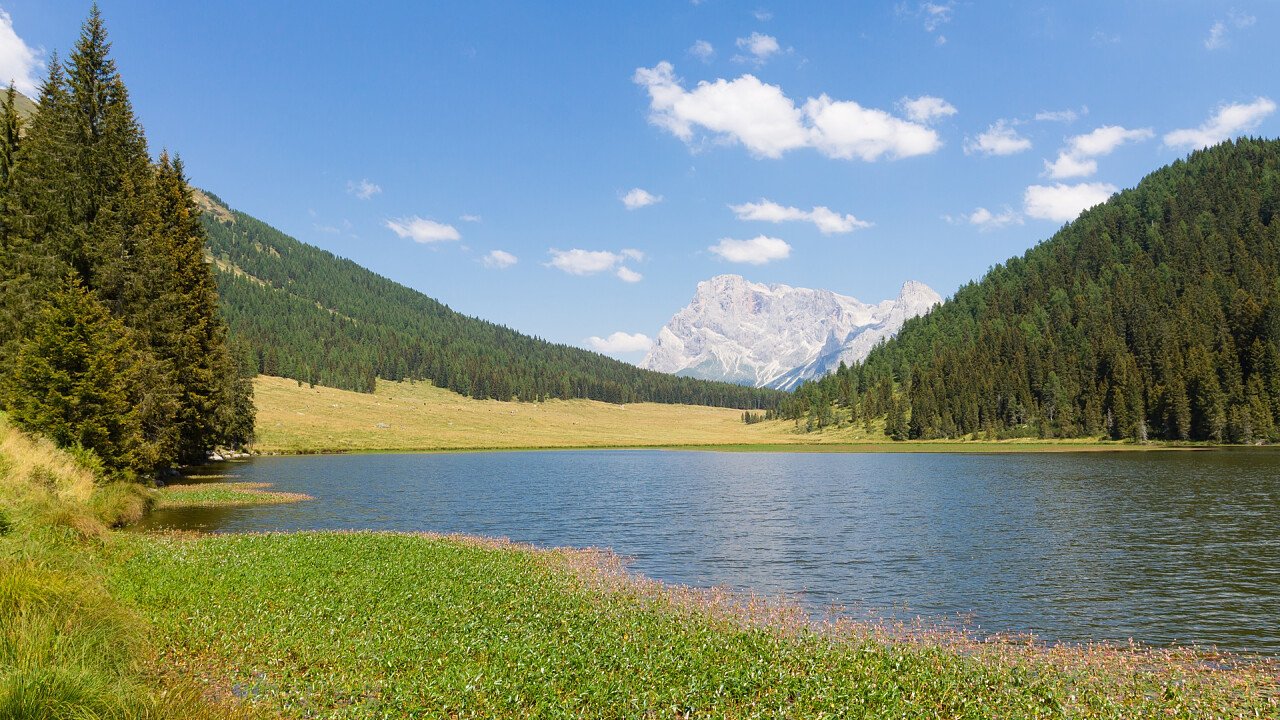 © Davide Guidolin | Dreamstime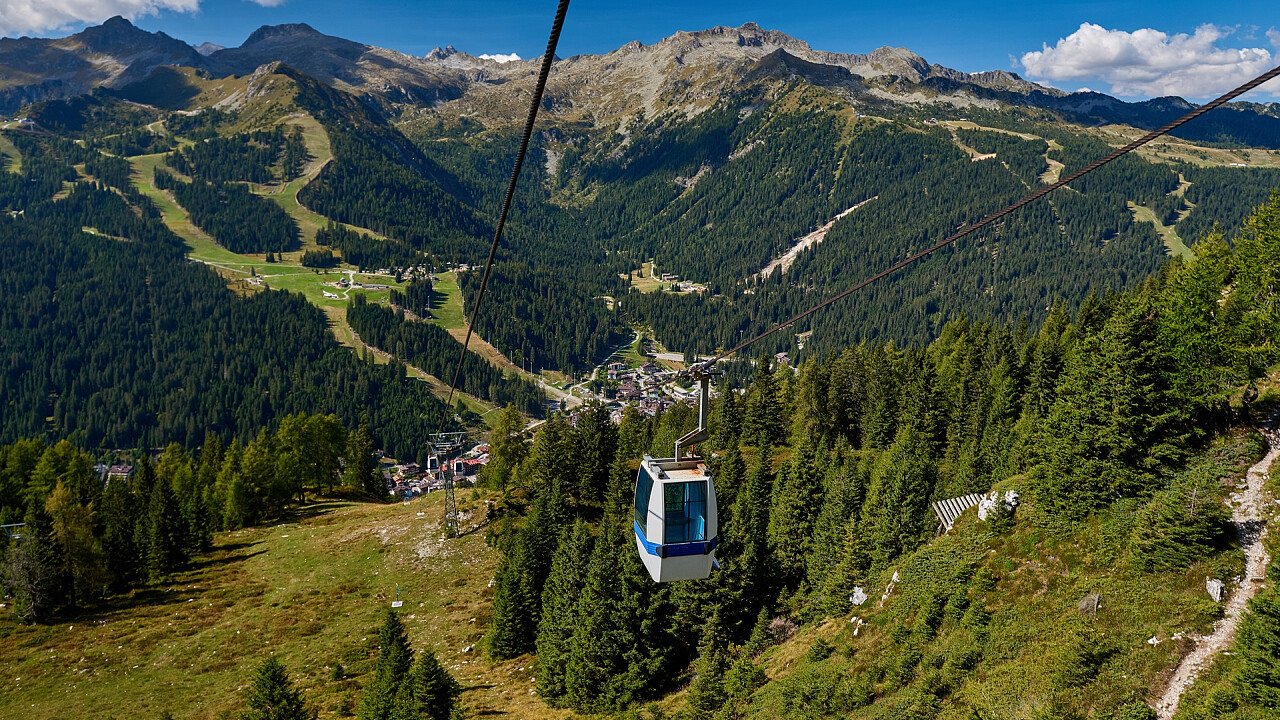 © Shutterstock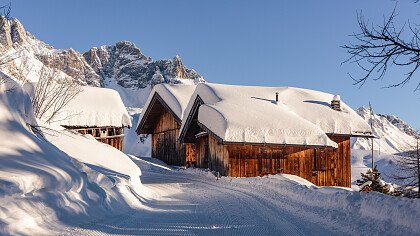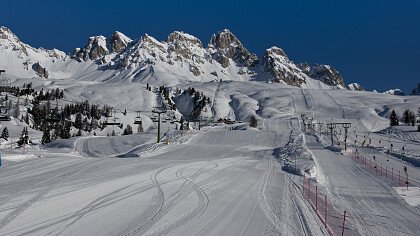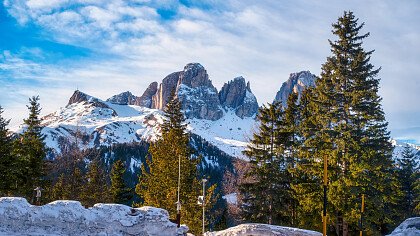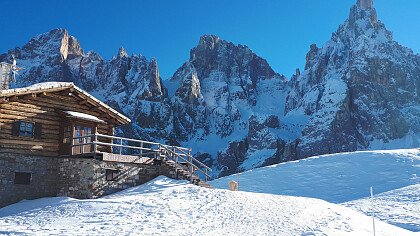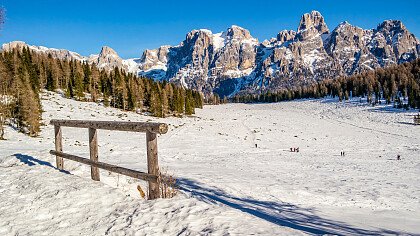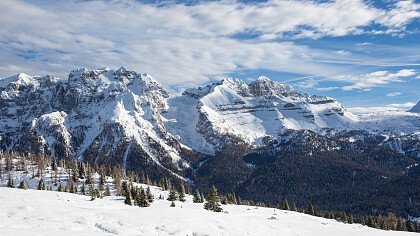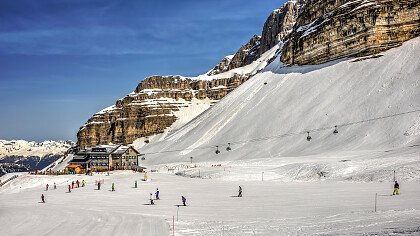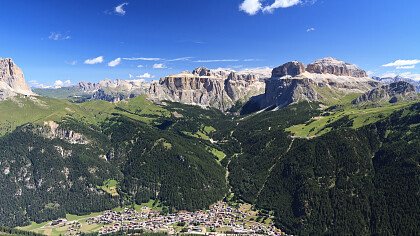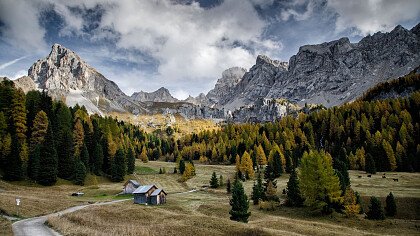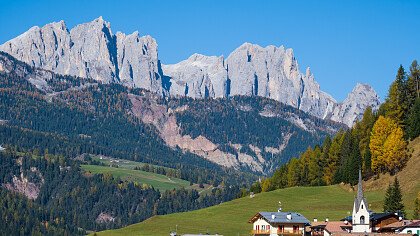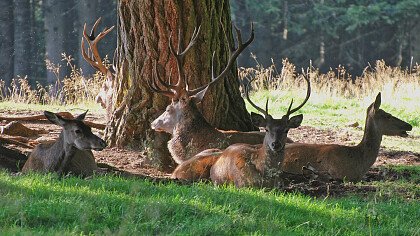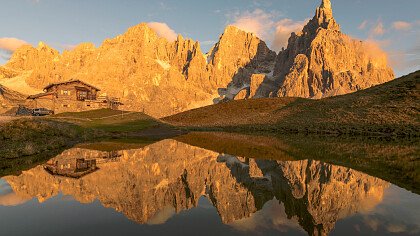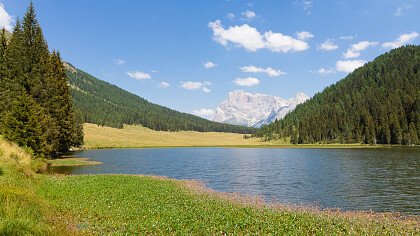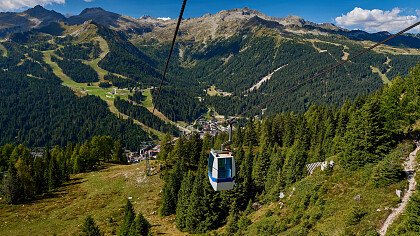 Request a free holiday quote
Deals and holiday packages
Local shops: Trentino
Passo San Pellegrino
The Flora Alpina mountain hut, open all year round, is situated in Valfredd...
---
starting from:
75€
night/person
Moena
The Taxi e Viaggi Desilvestro has worked for many years in the area of Moen...
Destinations: Trentino
Holidays in Trentino
Trentino is the ideal destination for sport lovers. Surrounded by the Dolomites, it offers a wonderful environment for climbs and hikes, walks and winter sports like skiing. The Trentino area occupies the southern part of the autonomous region of Trentino-South Tyrol and the Autonomous Province of Trento. This territory is extremely varied, made of high Dolomitic peaks, plains, a mild climate thanks to the presence of Garda Lake, and a rich historical and cultural heritage: an ideal destination to spend your mountain holidays.
This mainly mountainous territory is crossed from east to west by imposing mountain groups like Adamello, Presanella, Ortles-Cevedale and Brenta Dolomites. On the Bellunese border there are other important groups like Marmolada, Pale di San Martino, Sella, Lagorai and Cima d'Asta, whereas the groups of Sassolungo, Catinaccio, Latemar and Sella divide Trentino from South Tyrol. This is a true paradise for sport lovers, who here can practice every kind of outdoor sports.
The high pinnacles of the Dolomites, perfect for climbing and for trekking on the vie ferrate, surround picturesque valleys and villages rich of water: in Trentino there are 297 lakes (100 only in the Val di Sole valley), including the northern section of Lake Garda and the lakes of Levico, Caldonazzo and Molveno, where you can practice canoeing and windsurfing. An important feature of the territory are the glacial tarns, with their crystal clear and pure water. Among the most beautiful waterfalls we should mention those of Nardis, of the Val Daone valley and of Varone. There are also many rivers and streams, like Brenta, Adige, Sarca and Noce, perfect to practice rafting. Water here also means wellness: you will find in fact many spa resorts.
You can discover the wonderful nature of Trentino walking and hiking in unique environments, long since declared protected areas of the nature reserves of Parco Nazionale dello Stelvio, Parco Adamello Brenta, Parco Paneveggio Pale di San Martino and of the many biotopes. The ski season means modern lift facilities and ski slopes in wonderful landscapes: here you find 800 km slopes and trails of every level and have the possibility to practice all the winter sports: cross-country skiing, snowboarding, snowshoeing, ski mountaineering and many more.
The rich artistic and cultural heritage of Trentino makes this a very attractive destination also for guests who prefer culture tourism: there are in fact many castles and museums, like Buonconsiglio Castle and Beseno Castle. In particular, Trento and Rovereto represent the two main cultural centers of Trentino: Trento, the city where the Council took place, has many monuments reflecting the union of Italian and Mid-European cultures, and Rovereto hosts the MART, the museum of modern and contemporary art.
Trentino is an autonomous province since 1972 and the main spoken language is Italian, even if there are also German-speaking and Ladin-speaking minorities.