Cibiana di Cadore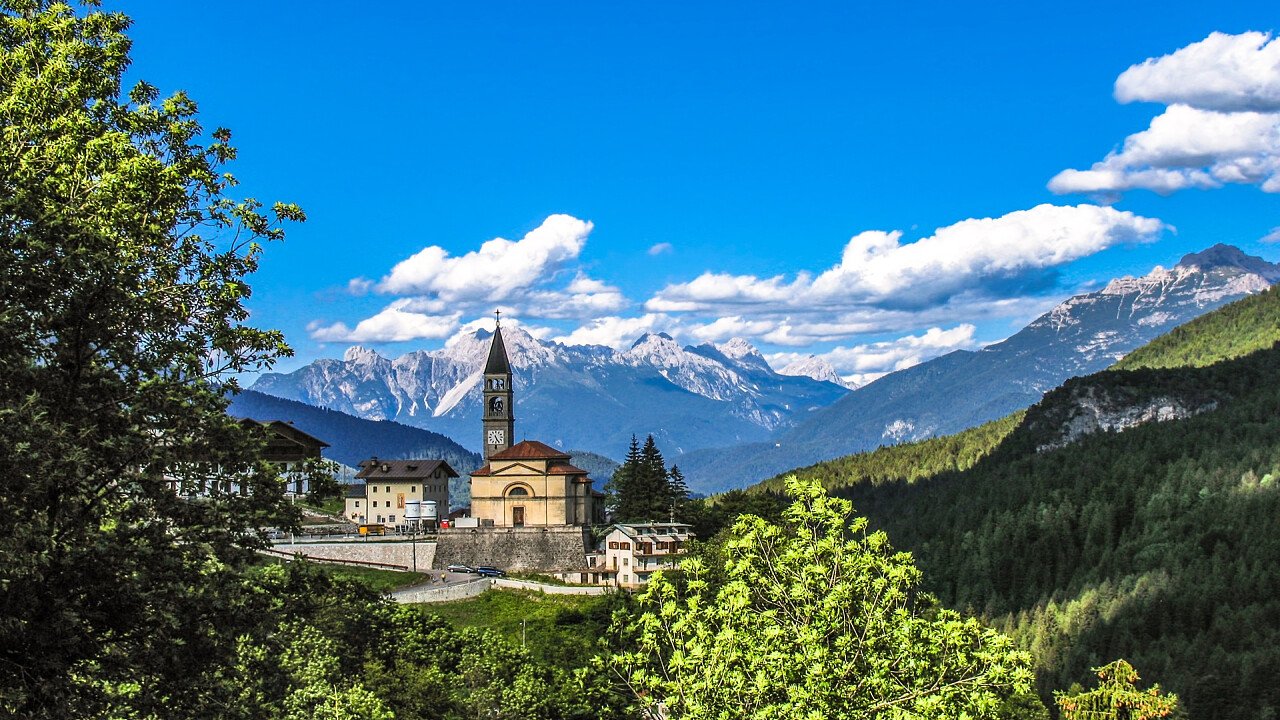 © Shutterstock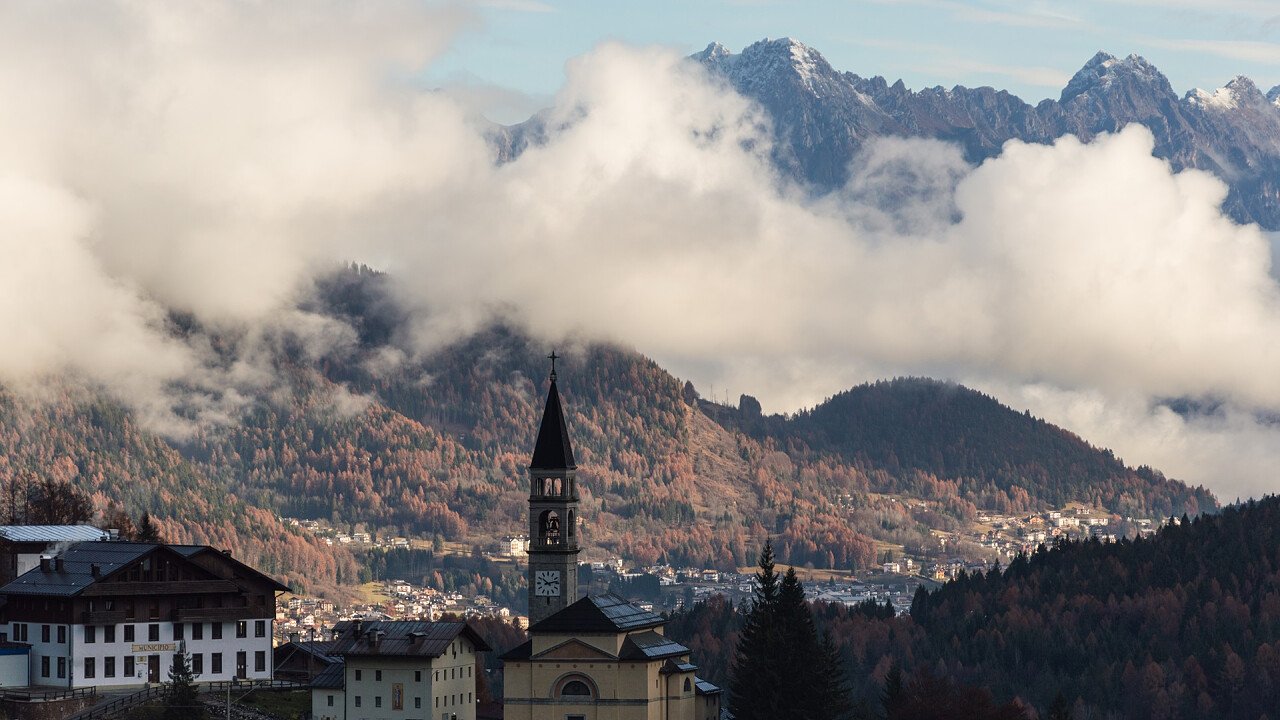 © Shutterstock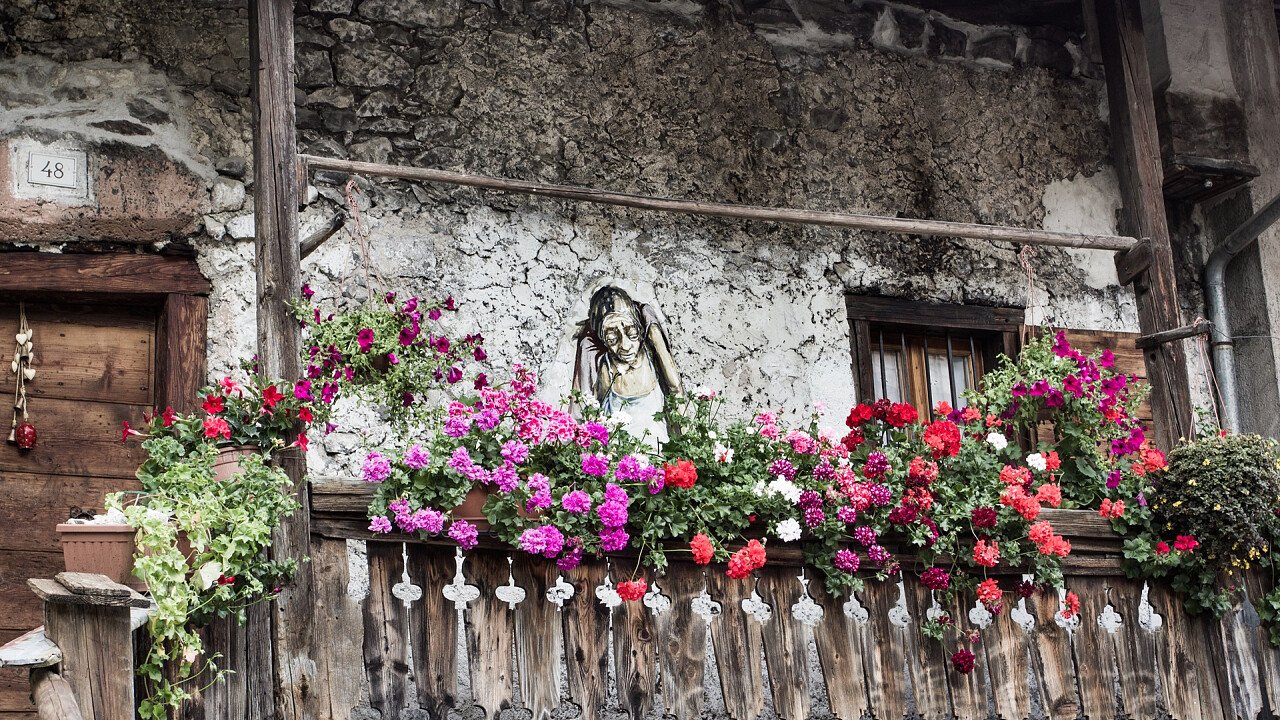 © Shutterstock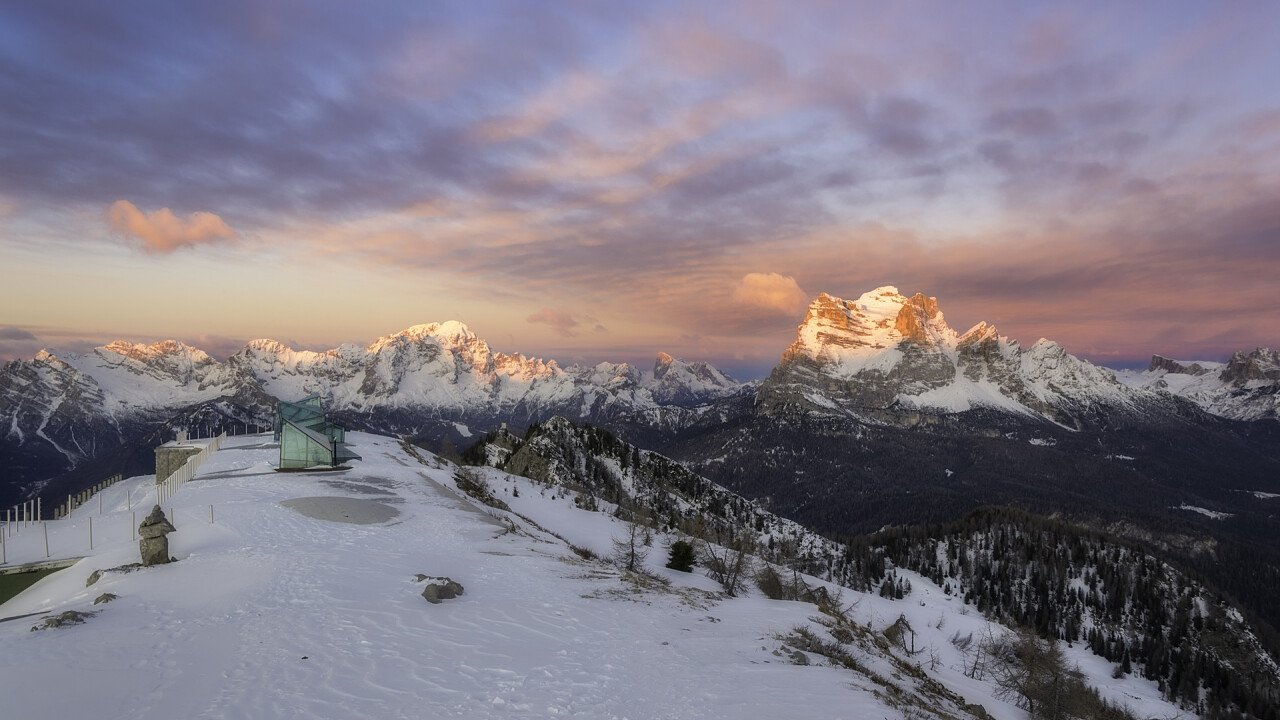 © iStock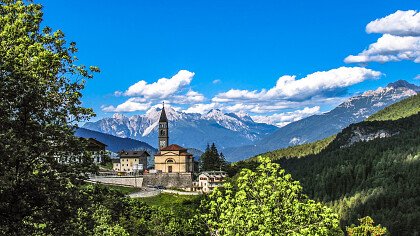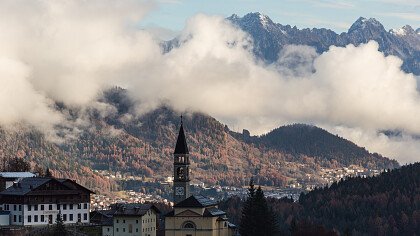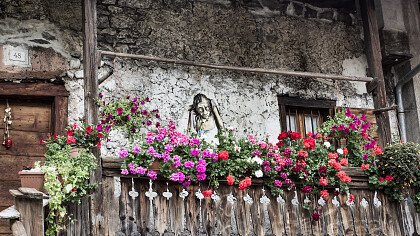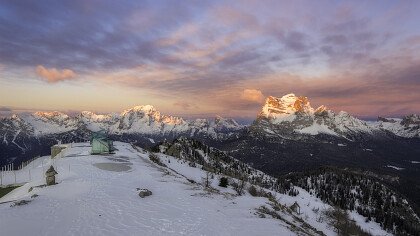 Request a free holiday quote
Hotel Cibiana di Cadore
Cibiana: holidays between murals and Museum in the Clouds on the Rite Mount
Cibiana di Cadore is exactly this. Among its alleys at an altitude of 1.025 m you can admire wonderful murals telling the history of the village, whereas at an altitude of 2.183 m the Mount Rite Museum, also known as Museum in the Clouds, awaits you.
Cibiana and the murals
This resort is known as the village of murals, a big art gallery under the sky, where international artists have painted the history of the village on the outside walls of the houses: glimpses of everyday life telling about ancient jobs, from the blacksmith to the dairyman, and from the miller to the charcoal burner...
This practice began in the 80's thanks to the idea of an emigrant, Osvaldo da Col, and a famous artist, Vico Calabrò. As of today there are more than 50 frescoes that you can admire following an easy itinerary. Starting from the churchyard, the itinerary reaches the hamlet of Pianezze and the first mural: the emigrant. The road then goes down towards Cibiana di Sotto - where you can see some interesting buildings of the XVI, XVII and XVIII centuries, and the carpenter's and blacksmith's workshops just at the beginning of the hamlet. The road then goes through the lower section of Cibiana and reaches Masariè, from where it goes back to the starting point.
This itinerary is also a great bike tour, and if you love mountain biking you shouldn't miss the easy route on the dirt tracks of Cibiana and on well marked paths through the forest. From the itinerary of the murals you can proceed towards the hamlet of Col and to a dirt track entering the forest. At the end of the track a breathtaking sight awaits you: a wonderful view of the Antelao Mountain in all its impressiveness and of the valley underneath, bordered on the north by the Tofana di Rozes.
Messner Mountain Museum Dolomites in Cibiana
From Cibiana, if you look upwards you can admire the imposing Mount Rite, at the top of which Reinhold Messner founded the Messner Mountain Museum Dolomites, or Museum in the Clouds, the international museum of mountains, and the highest of Europe, open from June to September.
During the First World War a stronghold was built to control the valleys of Zoldo, Cortina d'Ampezzo and the imposing sentries of the Dolomites: the mountains Pelmo, Antelao and Sorapis.
Today that ancient fortress is a futuristic steel and glass museum housing finds, pictures, videos and paintings that describe the essence of the mountains.
How to reach the Messner Museum in Cibiana
The museum can be reached by bus or on foot going up the old military road or the path that will take you to the top in 2 hours.