Bressanone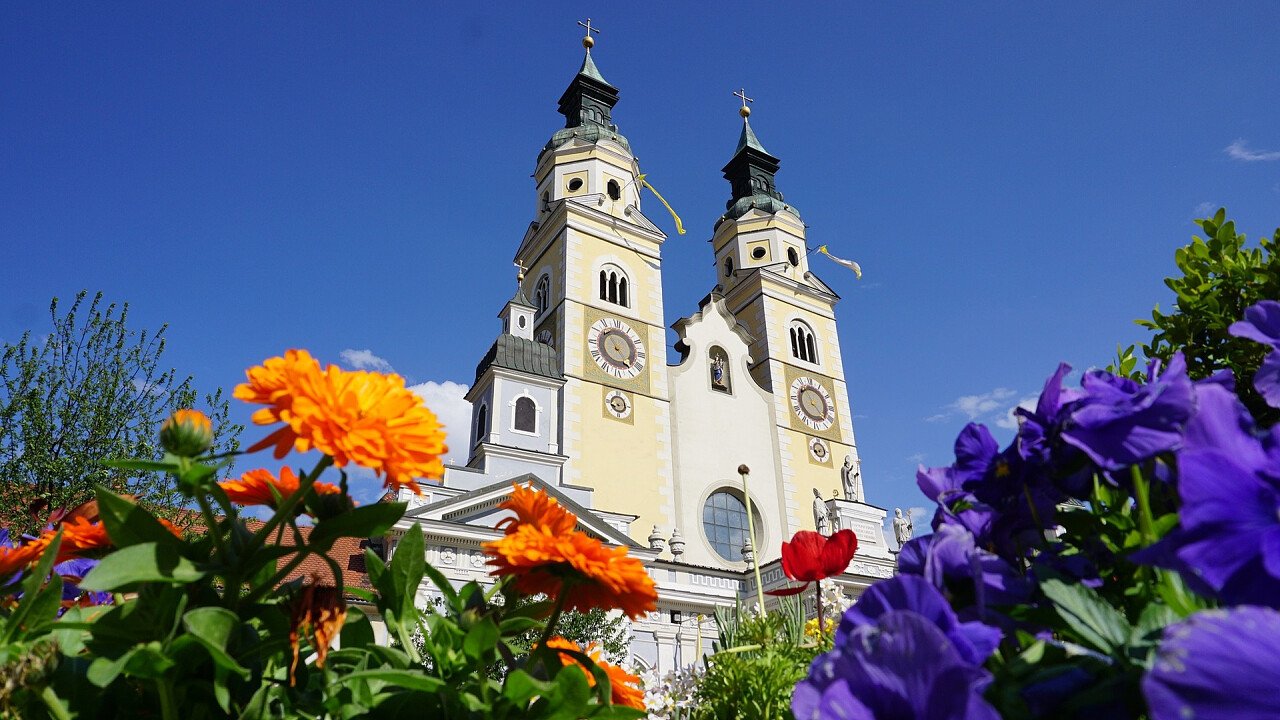 © rottonara | Pixabay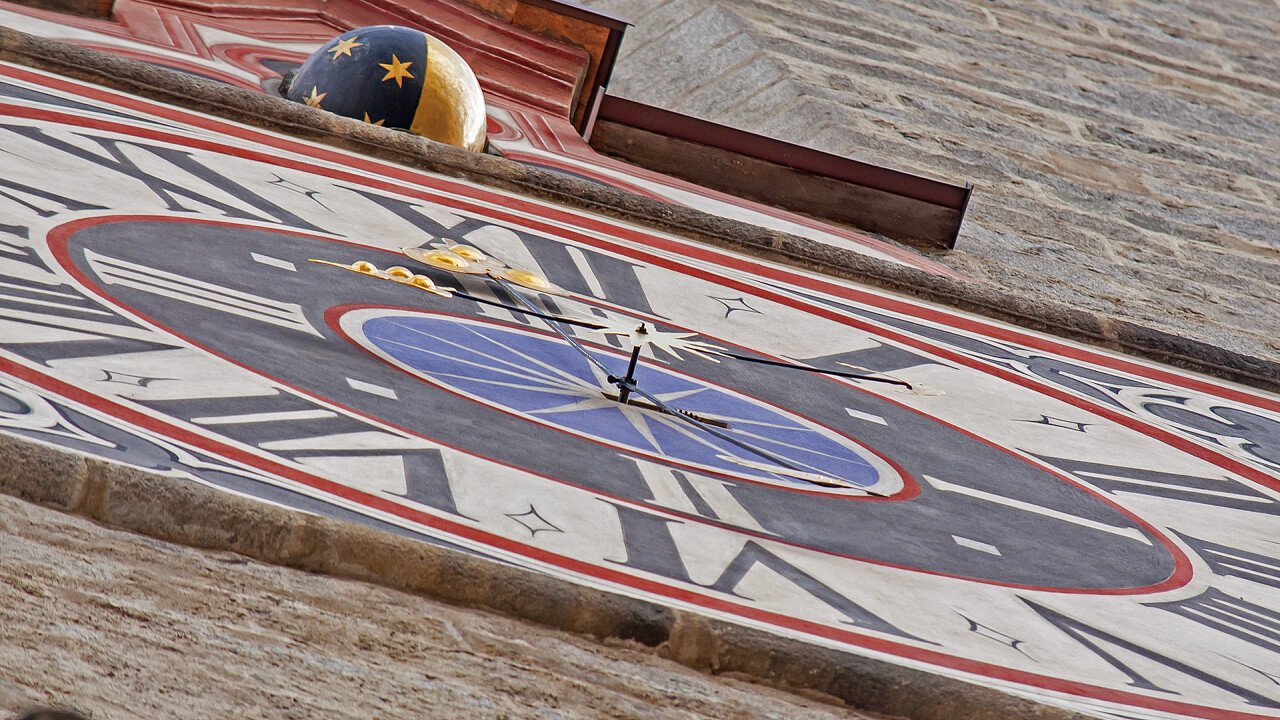 © Depositphotos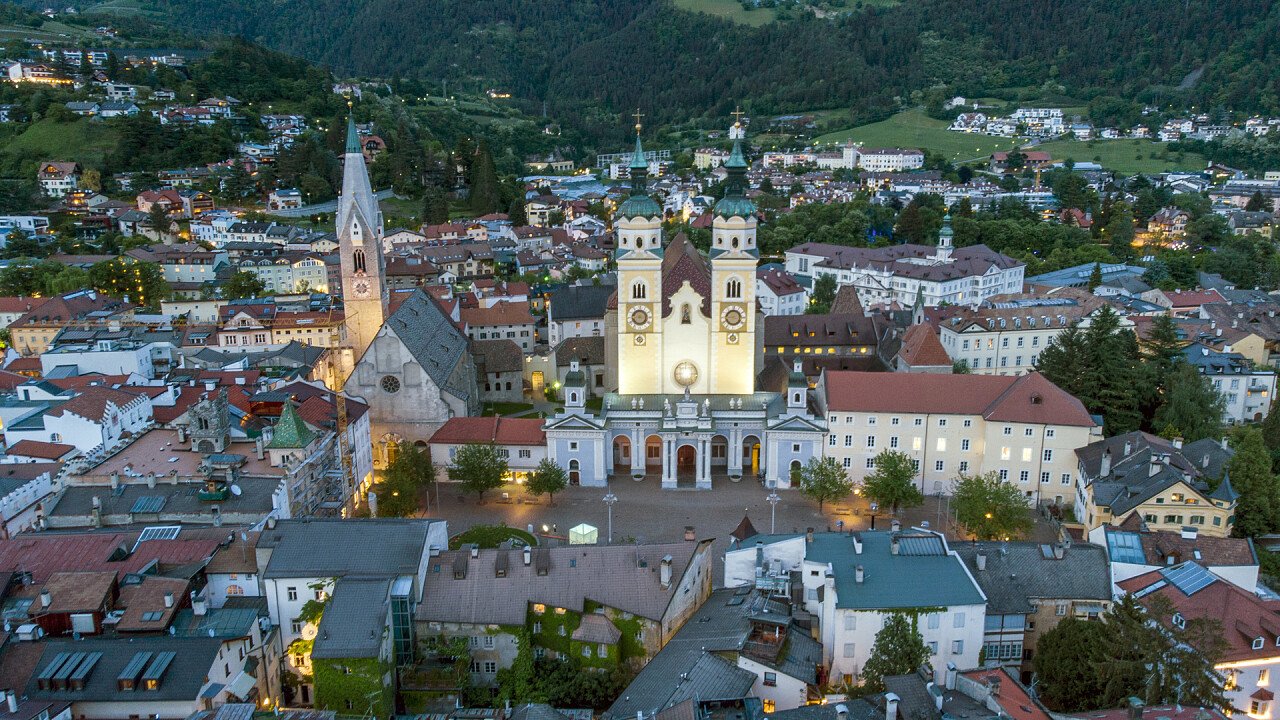 © Shutterstock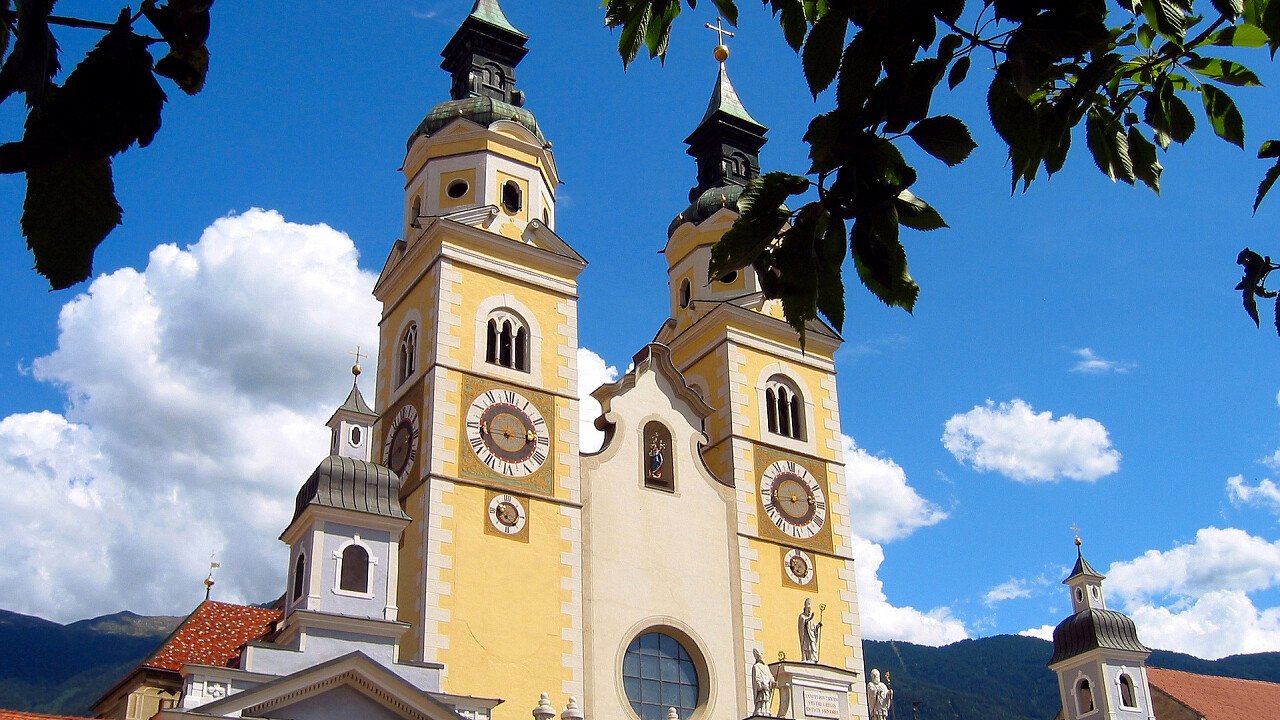 © pixelschubser99 | Pixabay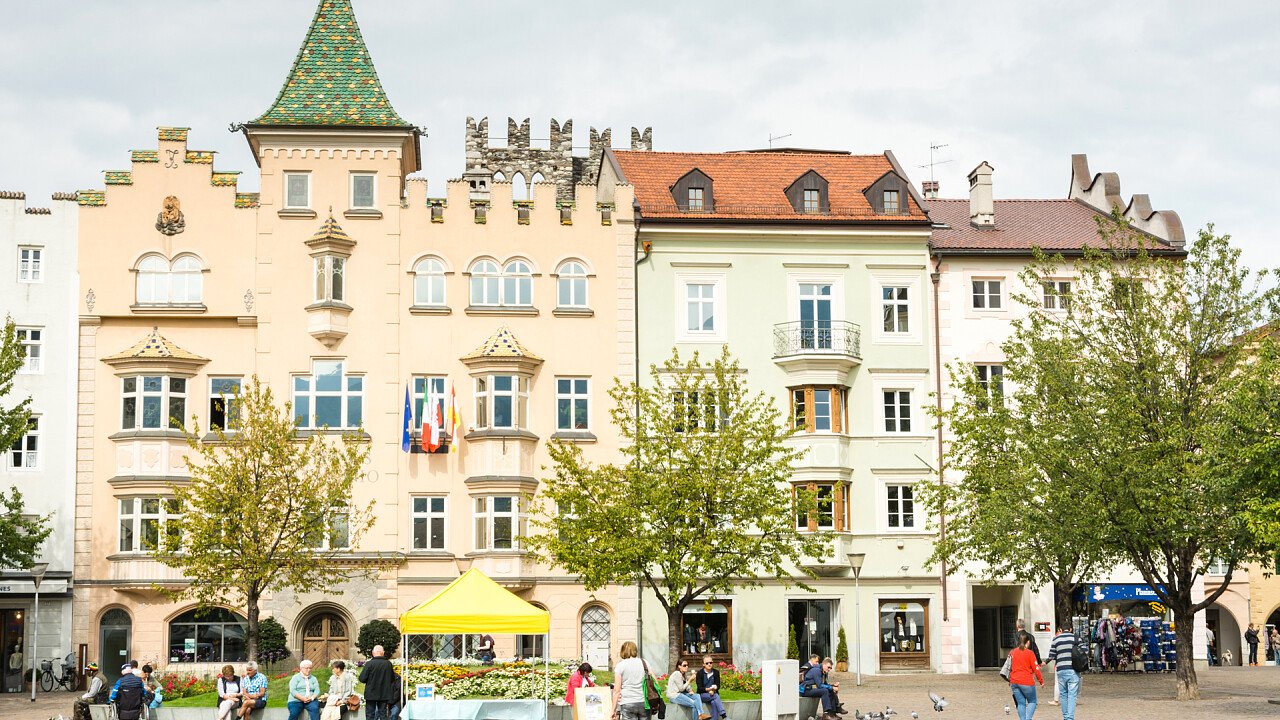 © Depositphotos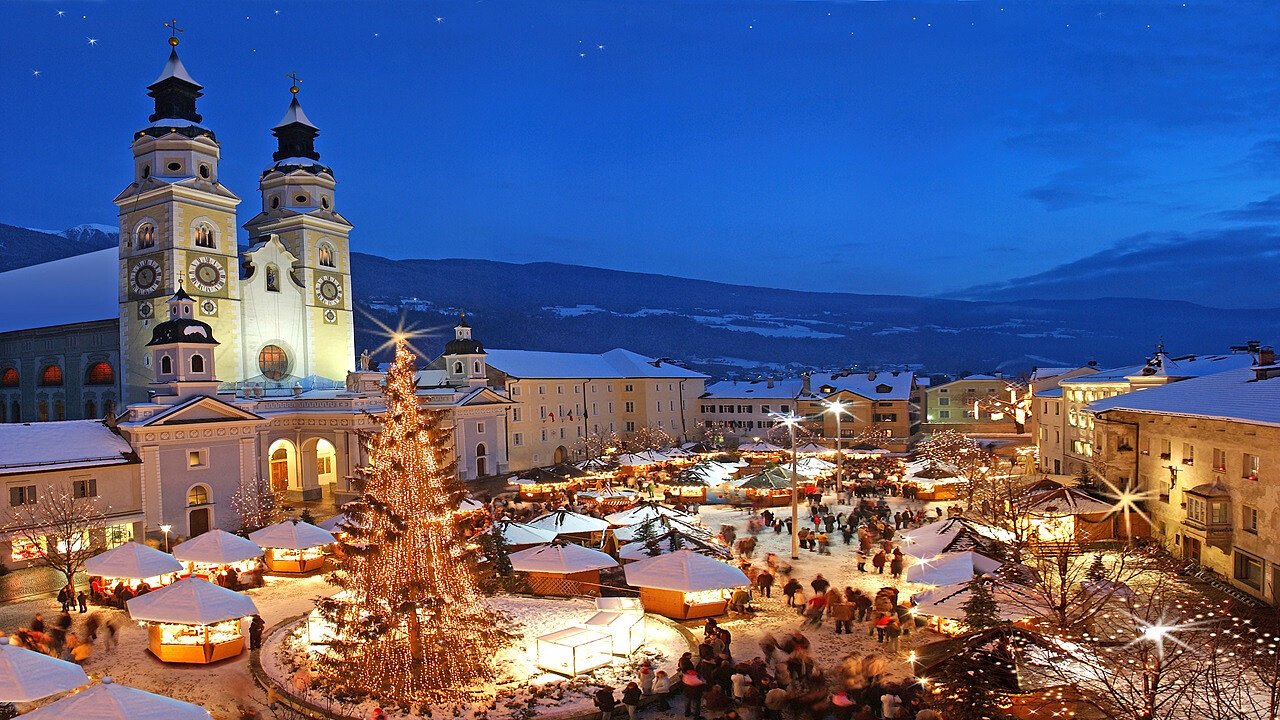 © Bressanone Turismo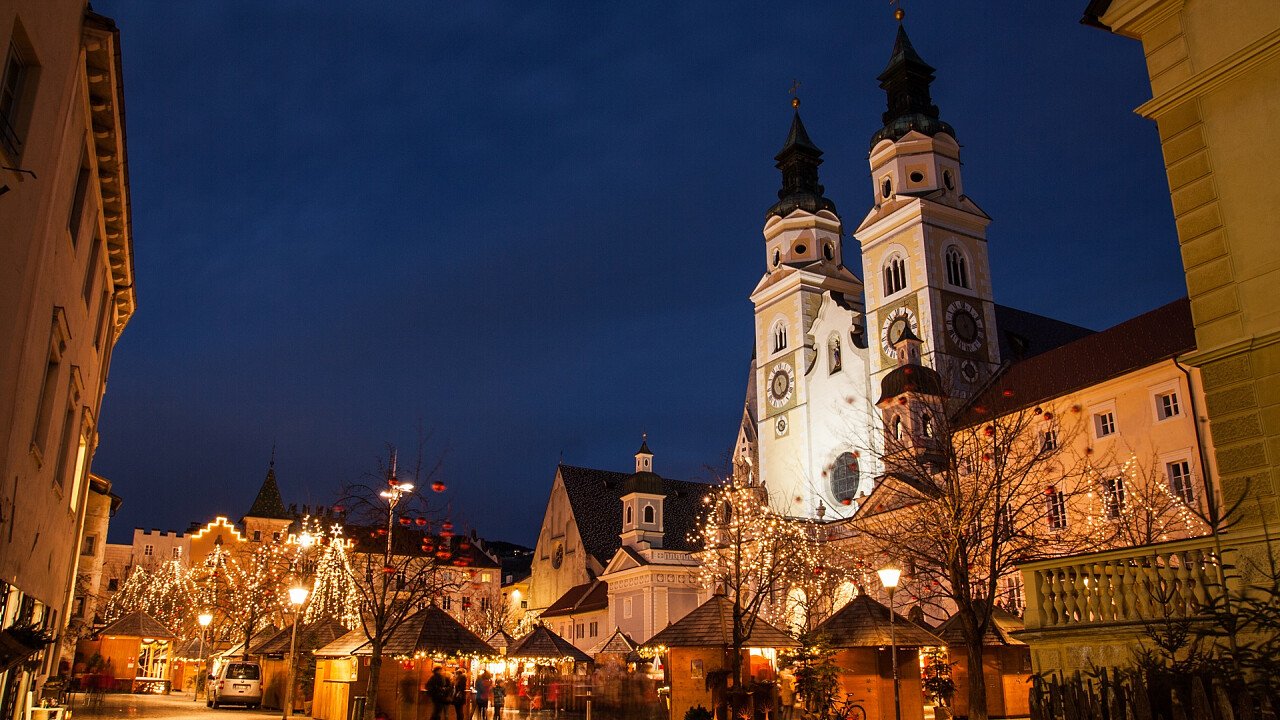 © iStock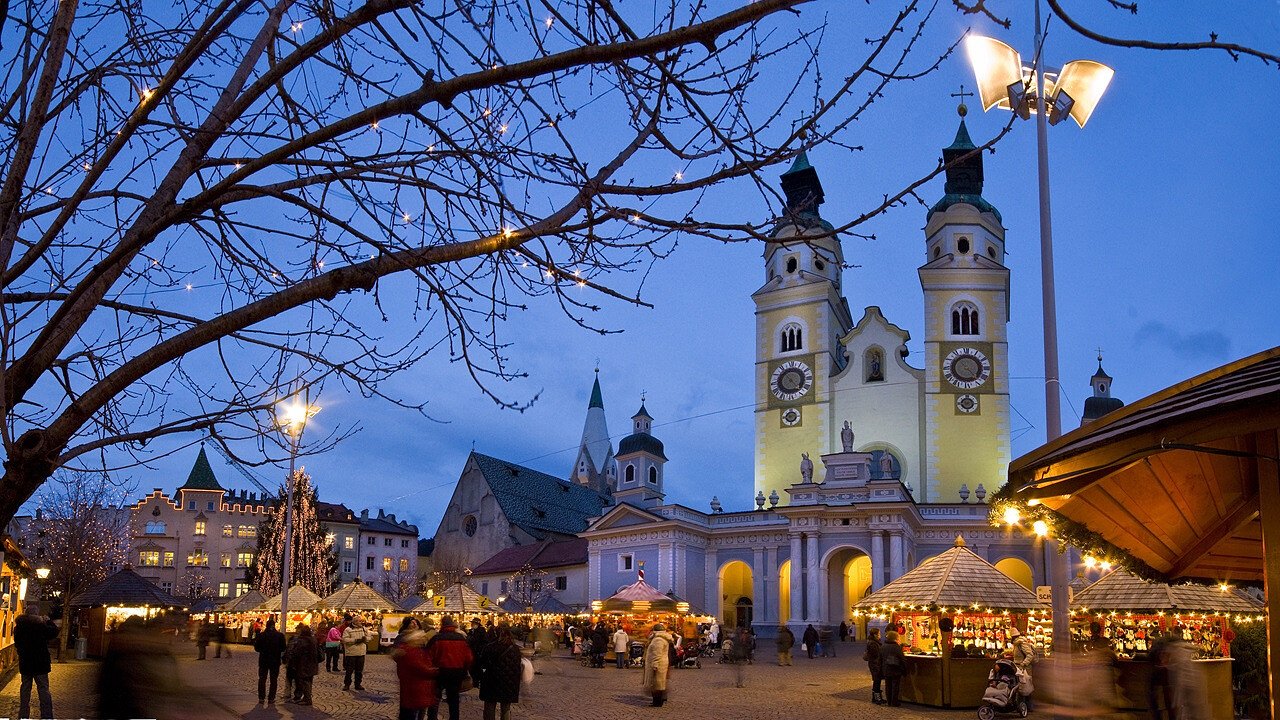 © Bressanone Turismo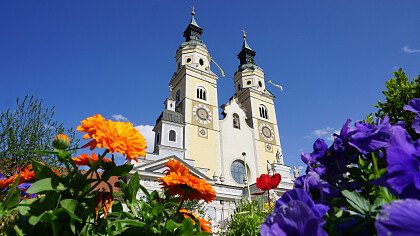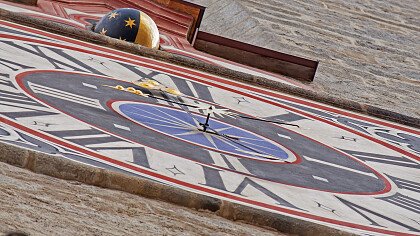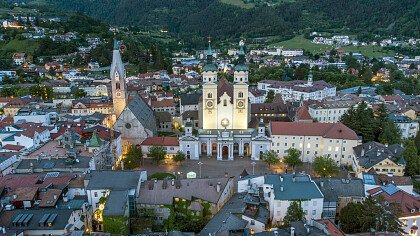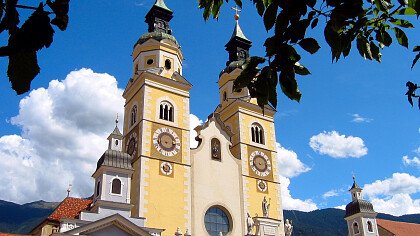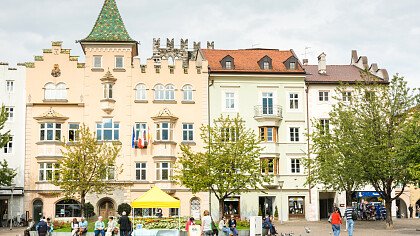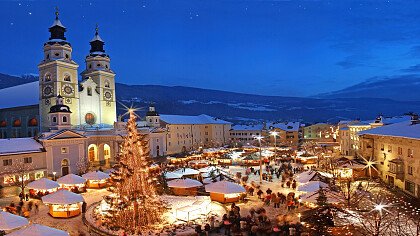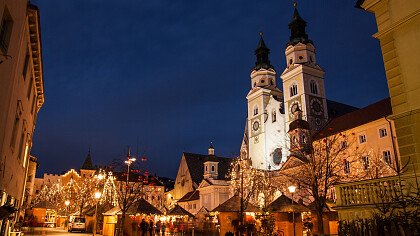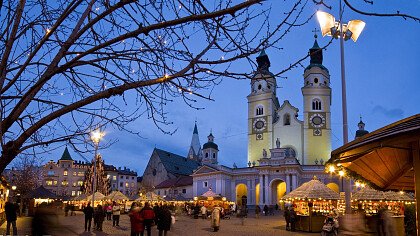 Request a free holiday quote
Bressanone: dive in the South Tyrolean arts and culture
Bressanone is the cultural and artistic heart of South Tyrol. It lies in the center of Valle Isarco, where the Rienza river flows into the Isarco, and is surrounded by the bright colors of orchards and vineyards and imposing peaks.
Every corner of the city witnesses the history of this city, and Bressanone invites you to discover its secrets going along the streets and squares of the old town, with the famous arcades. Don't miss a visit to the Diocesan Museum and to the Crib museum in the Bishop's palace, to the Pharmacy museum, to the Cathedral with its famous Romanic cloister and the gothic frescoes, as well as to the White Tower, the symbol of the city. Close to the city, to the North, you can also find the abbey in Novacella, whose famous cellar still produces precious wines.
Bressanone is a lively city, with many events all the year round, such as the gastronomic weeks and the beautiful Christmas markets: the first being an excellent occasion to taste the famous South Tyrolean cooking in spring and the second allowing to experience the atmosphere of magic and ancient traditions surrounding the city in winter.
The environs are conductive to wonderful walks of all levels: easy walks outside the city and in the valley, but also more difficult itineraries in the height, among shepherd's huts and refuges. Some examples of wonderful easy walks are the Karlspromenade and Alta Via dei Cirmoli (swiss stone pine high route); the path taking to the marvelous Varna lake, whose waters are rich of iodine; or the numerous panoramic trails in Val di Scaleres, with an outdoor Kneipp facility on the stream. The Val di Scaleres also offers more demanding itineraries, very beautiful and not so famous, such as that leading to the Schrüttensee lakes, or the Dolomite Haute Route Nr. 2.
Mountain-bike lovers will find many itineraries of all levels: either easy in the valley floor or more demanding in the height. Don't forget the Ciclabile della Valle Isarco, a 100 km bike trail from Passo del Brennero to Bolzano.
If you love winter sports, don't miss the sunny and perfect slopes of the Plose-Bressanone ski center, where you can put your ability into the test on the longest slope in South Tyrol (the "Trametsch"). If you prefer other disciplines, you will have at your disposal cross-country trails and sledge slopes, a snow park, and many ski-mountaineering itineraries.