Pieve di Cadore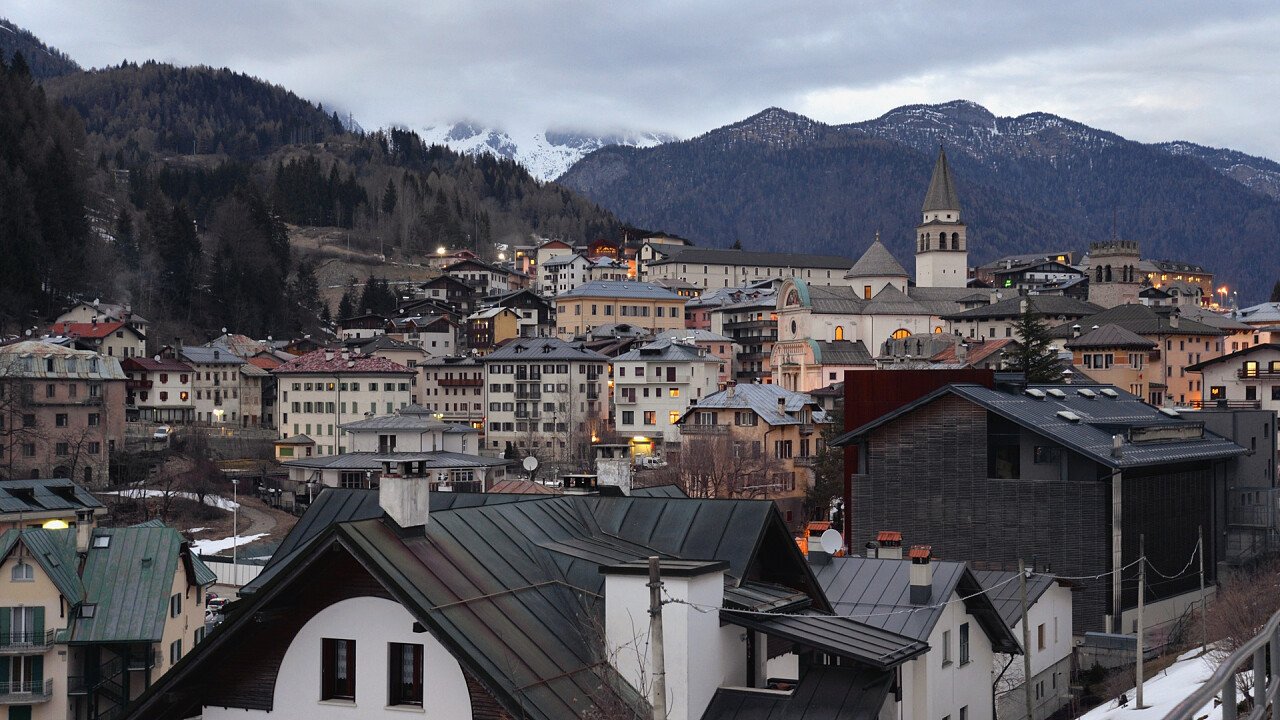 © Roberto Maggioni | Dreamstime
© Coradazzir | Dreamstime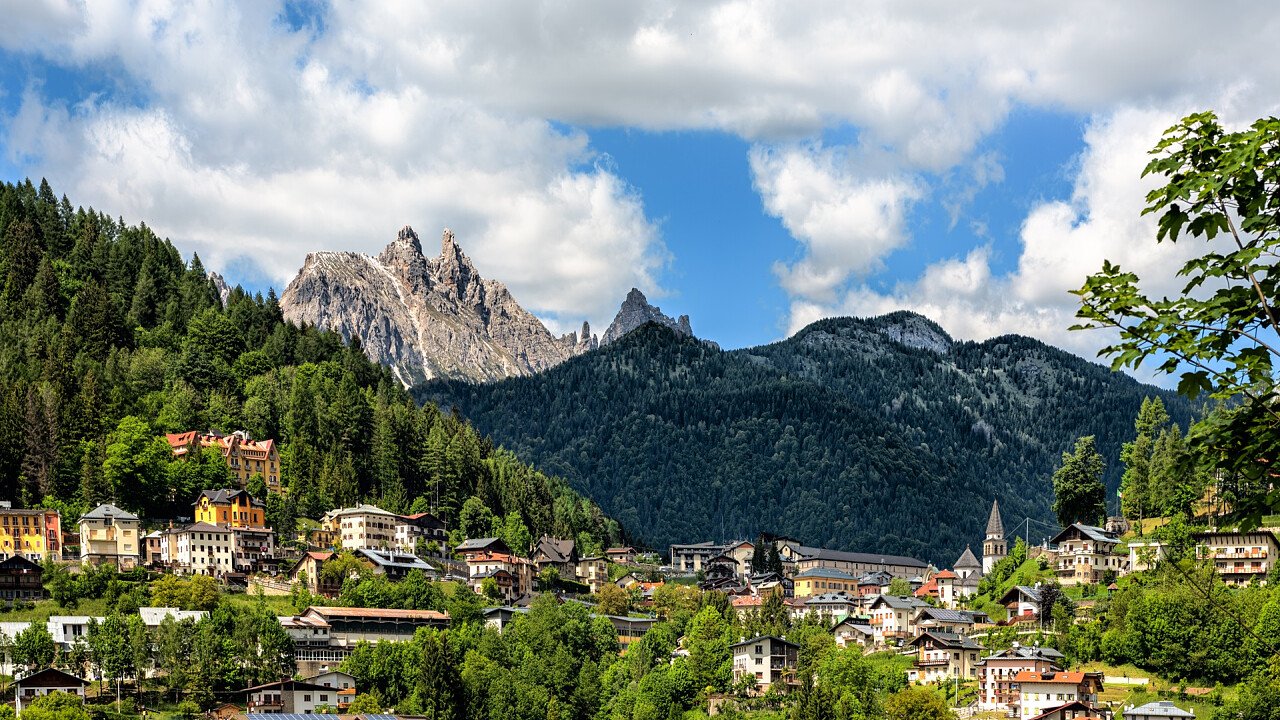 © iStock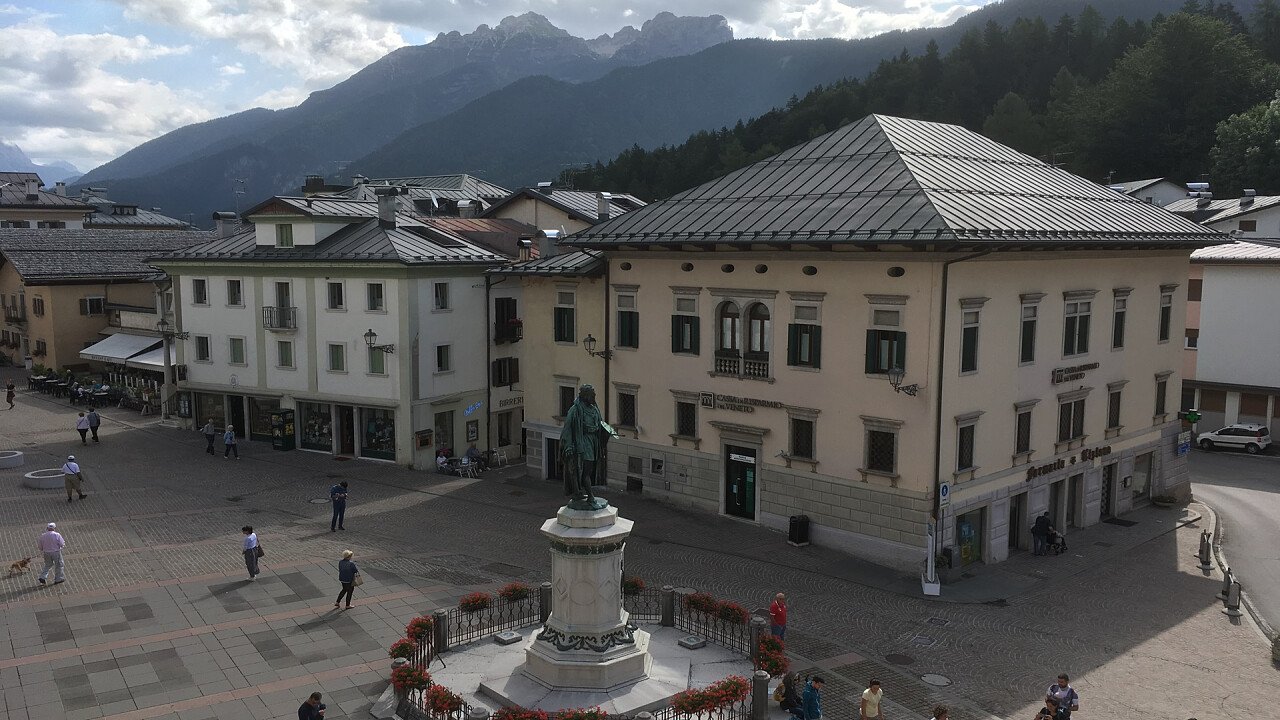 © Valentina Pellegrinon
© Rechitan Sorin | Dreamstime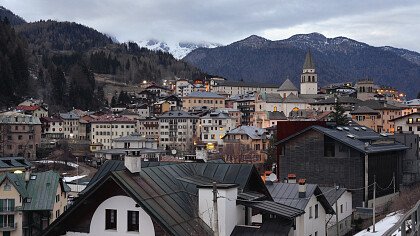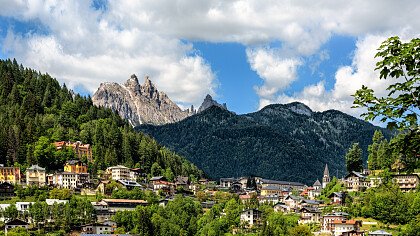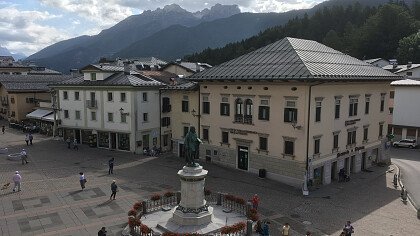 Pieve di Cadore: sport and cultur holidays
A holiday full of art and culture, visiting the Eyewear Museum and the places Titian loved, admiring his paintings, his skills in shaping human forms, and that particular shade of red he created, now known as Titian red. Not far from the Centro Cadore Lake and surrounded by mountains, Pieve di Cadore is the perfect place for hiking and mountain biking.
Pieve di Cadore is also described as city of art, for the many historical buildings you can admire at the centre of the town. One of these is the Palazzo della Magnifica Comunità del Cadore, holding the offices of the ancient community that rules Cadore, constituted in order to preserve local identities and resources. In this building you will also find the Archaeological Museum with Paleoveneto, Roman and Celtic finds coming from Lagole and other villages of Centro Cadore. Other important historical buildings are Titian's House, now a national monument; the archdeacon church of S. Maria Nascente, where you find some of Titian's paintings as well as German wooden art of the 15th and 16th century; Casa Sampieri Vallenzasca, Palazzo Fabris, Casa Genova and the Roman archaeological site.
A place worth visiting is the Eyewear Museum, exposing more than 2000 pieces from all over the world and different periods. The museum often hosts important exhibitions, like the one organized to celebrate the 400th Anniversary of Galileo Galilei's Telescope.
In the area surrounding Pieve di Cadore you will find many hikes of easy and medium difficulty, suitable for every hiker. Here you will be spoilt for choice, the only thing you need to do is start walking! The paths run through woods of larch, beeches and larches, you just need to choose the one you like best. You can reach Saint Alipio's Park, or go up to the fort of Monte Ricco, built before the First World War together with other defensive structures, like the one on Mount Rite. You can reach the lake dam and its climbing wall, where in summer you can watch the climbers during their training, or walk to the Sass fountain or to the Pissandro waterfalls. If you prefer the mountain bike, from Pieve di Cadore you can enter the "Lunga Via delle Dolomiti" cycle path.
In winter in Pieve di Cadore you can have fun practicing ice skating on the ice rink or cross-country skiing on two tracks of medium difficulty levels. The nearest ski resort is the Auronzo-Misurina, but you can easily reach Cortina d'Ampezzo and the ski runs of the Dolomiti Superski resort.