Fiera di Primiero
© APT San Martino, Passo Rolle,Primiero, Vanoi
© pcdazero | Pixabay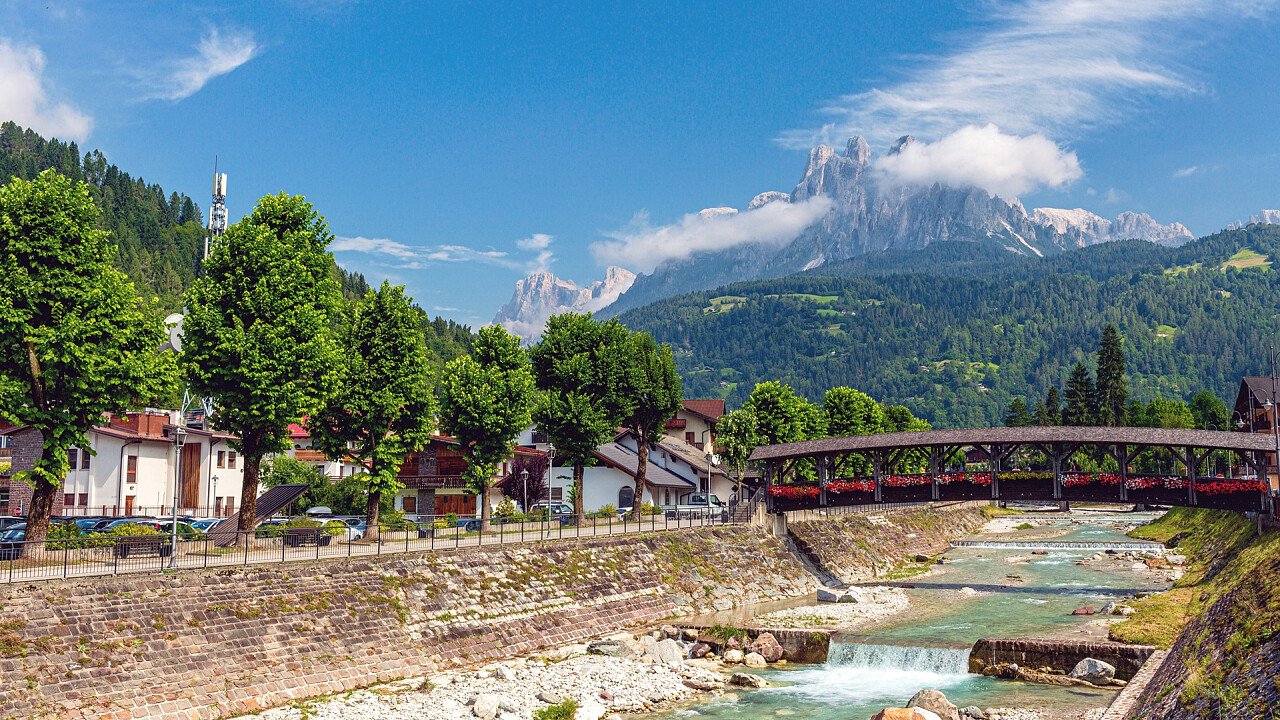 © Tatyana Abramovich | Dreamstime
© Angela Pierdonà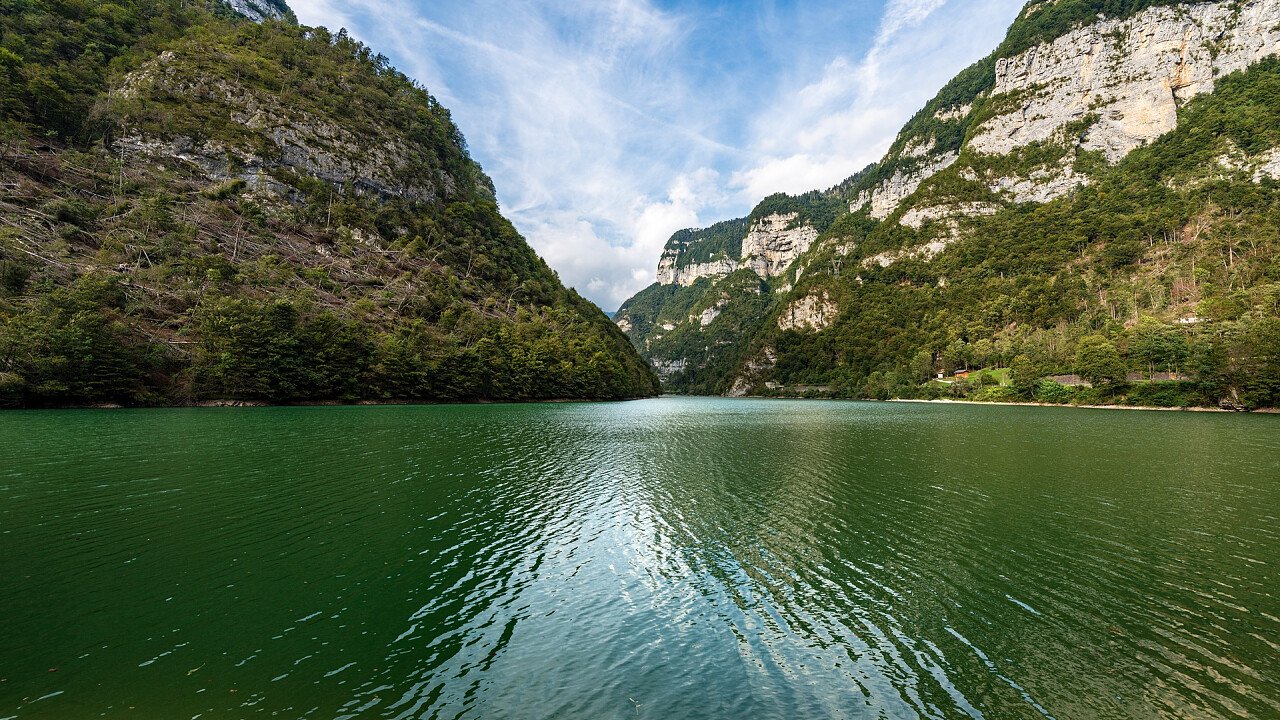 © Alberto Masnovo | Dreamstime
© Alberto Masnovo | Dreamstime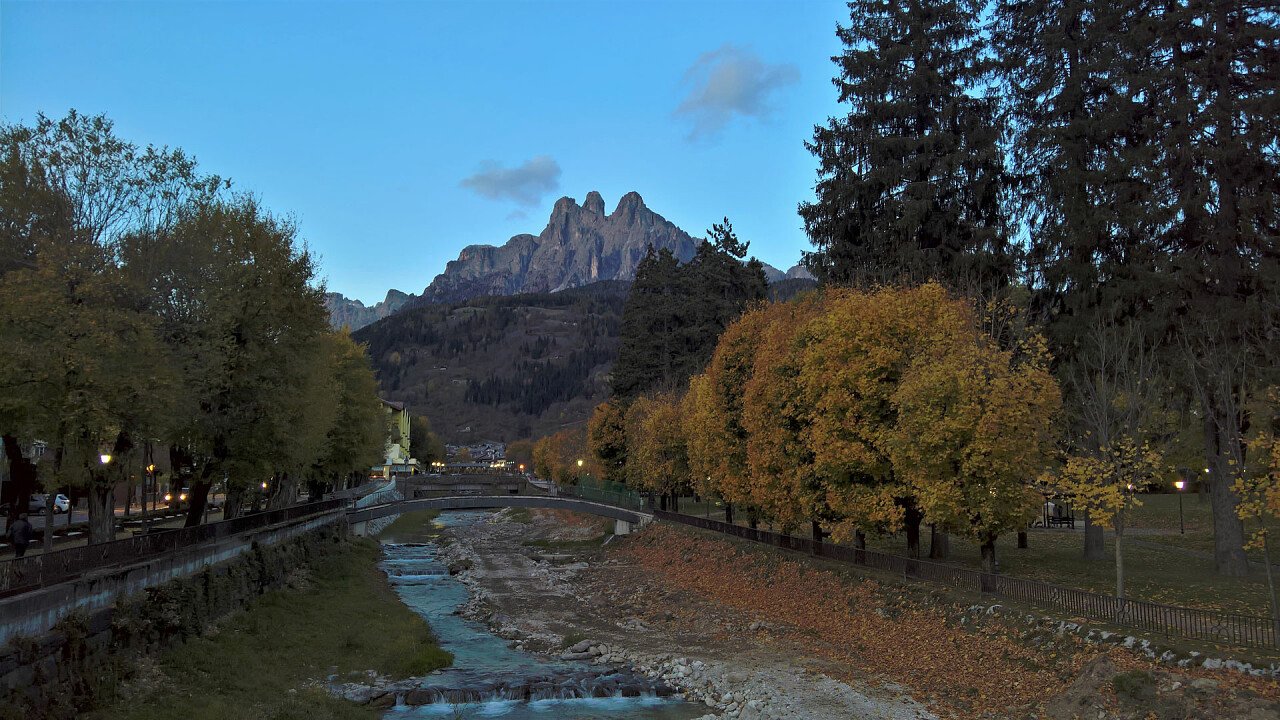 © Patper98jw | Dreamstime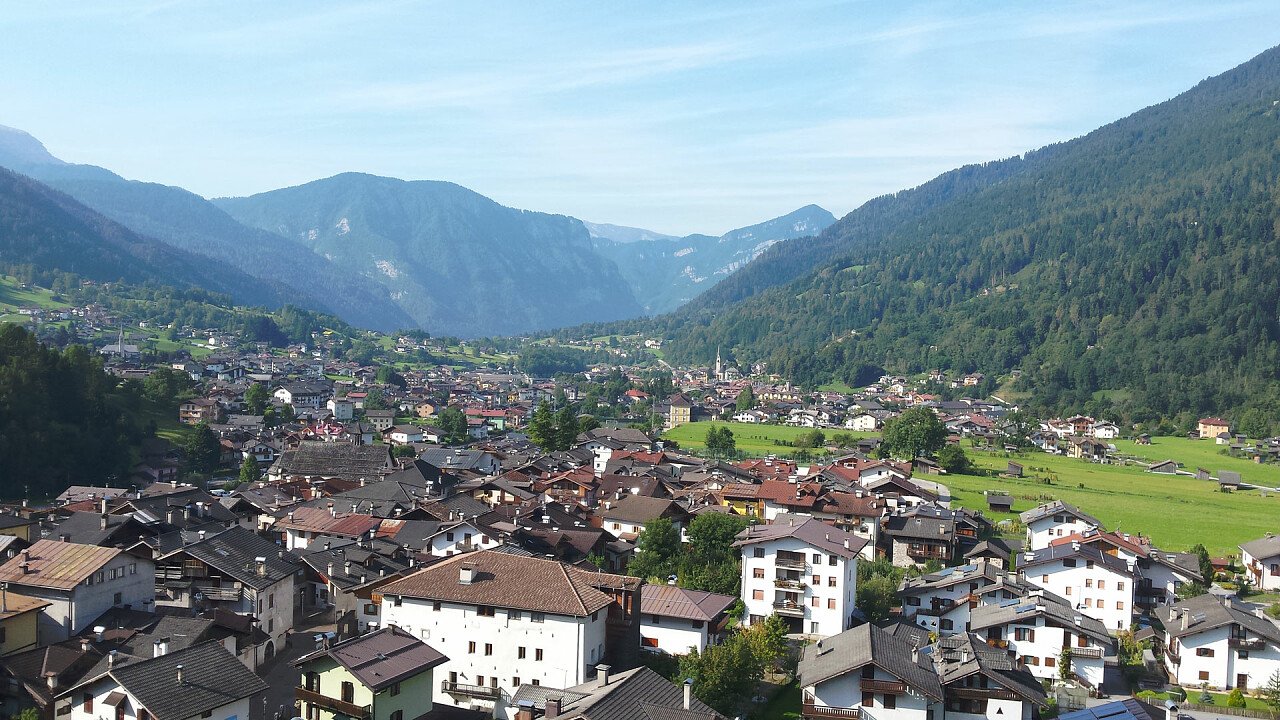 © Angela Pierdonà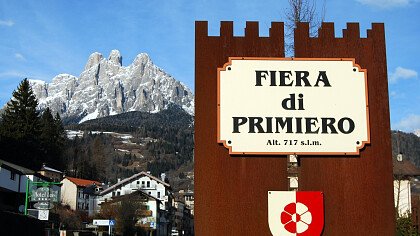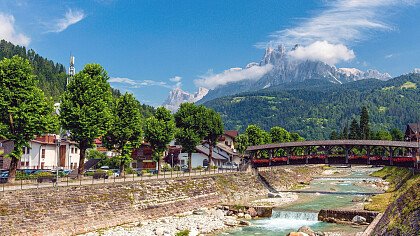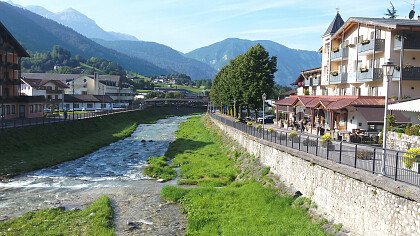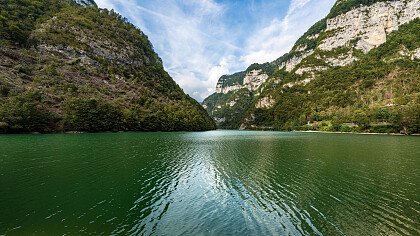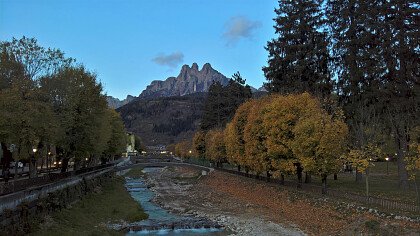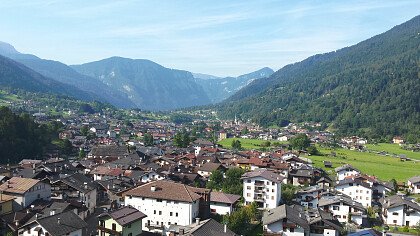 Hotel: Fiera di Primiero
Fiera di Primiero, small Tyrolean village for wellness holidays
Fiera di Primiero is a small village of the Primiero Valley located at the foot of the Pale di San Martino Group. Famous historical, administrative and exhibition center of the whole valley, is a pleasant tourist resort of the Dolomites with a typical Tyrolean look and wellness centers where you can regain your physical fitness.
Rising at the confluence of two streams, the Cismon and the Canali, Fiera di Primiero became famous in the 1400, when it was annexed to the Austrian Empire and had a great economic and demographic development. After iron, copper and silver mines were opened, Fiera di Primiero became the most important urban center of the valley, and the Tyrolean miners decided to build a new center with the markets area.
Walking along the roads of Fiera di Primiero you have the impression to be in a typical Tyrolean village, with the archpriest's Gothic church, the Welsperg Palace and the Palazzo delle Miniere, ancient seat of the mining judge, rich of Austrian style embrasures and mullioned windows.
Today Fiera di Primiero is also an appreciated tourist resort with two museums, shops and boutiques, wellness centers, bars and pubs with a varied program of summer events, from cultural festivals to music, from sport events to local traditional events. If you are looking for an easy cycle tour, try the cycle path that crosses the town center.