Giovo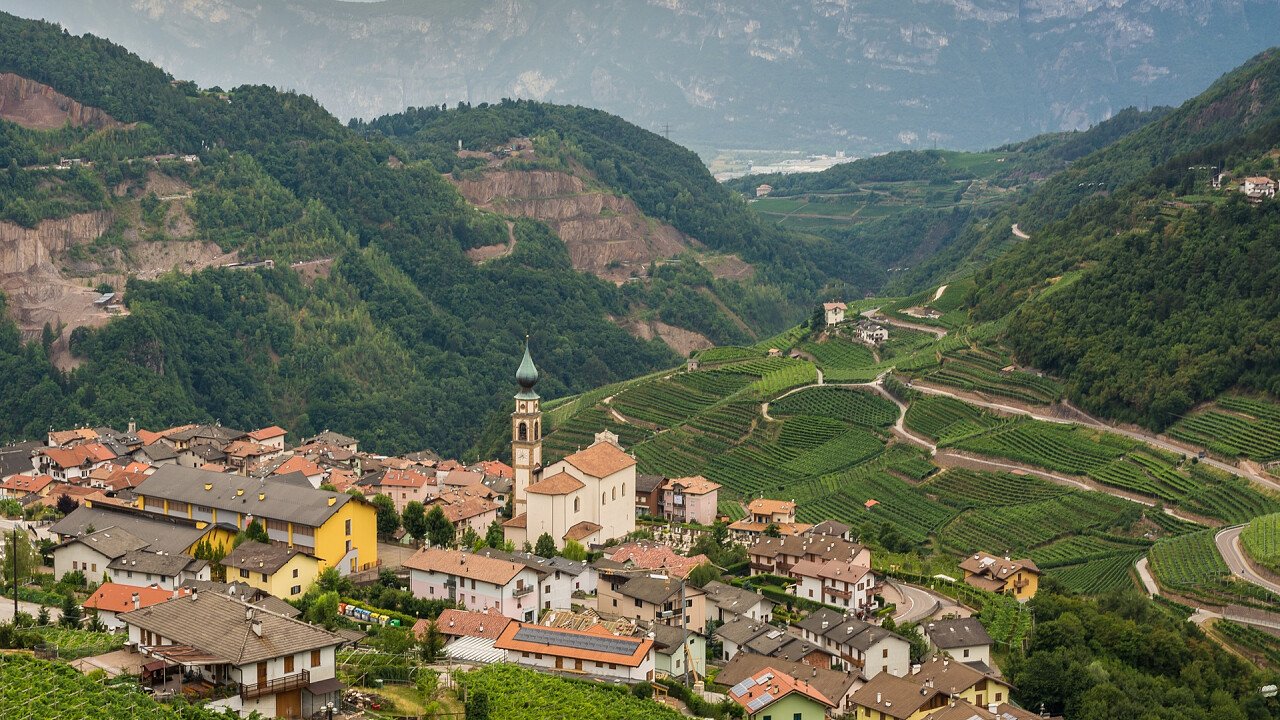 © Shutterstock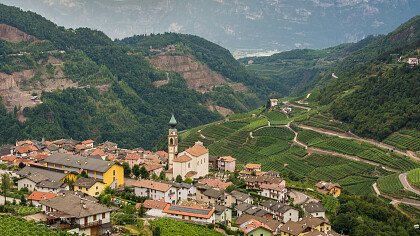 Request a free holiday quote
Hotel Giovo
Giovo: wine and Grape Festival
Giovo is a small municipality of the Valle di Cembra valley, located at an altitude of about 500 meters and divided into 8 administrative divisions. Here an excellent Trentino wine is grown and produced, the Müller Thurgau, and you will find many offers for a holiday of complete relaxation, together with an ancient grape festival.
Giovo: Giovo Castle and the ancient Grape Festival
The history of the town starts around the year 1000 and its name derives from the Latin juvum, meaning pass, since it connects to the Adige valley. Its origin is testified by the Giovo Castle and by the many churches, like the church dedicated to the Assumption of Mary, to Saint Florian, to Saint Andrew and Saint George. The town relies mainly on wine growing. The many vineyards produce excellent wines like the Müller Thurgau, the Schiava, the Nosiola, the Pinot Noir and the Chardonnay. Thus it is not by chance that the village of Verla has hosted for 50 years the Grape Festival to celebrate this important fruit.
Giovo: excursions in the nature
In addition to wine tasting, in Giovo you can also take beautiful walks like the Mancabrot nature trail, taking to Lac de Montesel, one of the many biotopes of this area. Don't miss a visit to the Roccolo del Sauch, a natural structure made of intertwined trees once used to capture birds.