Sarnonico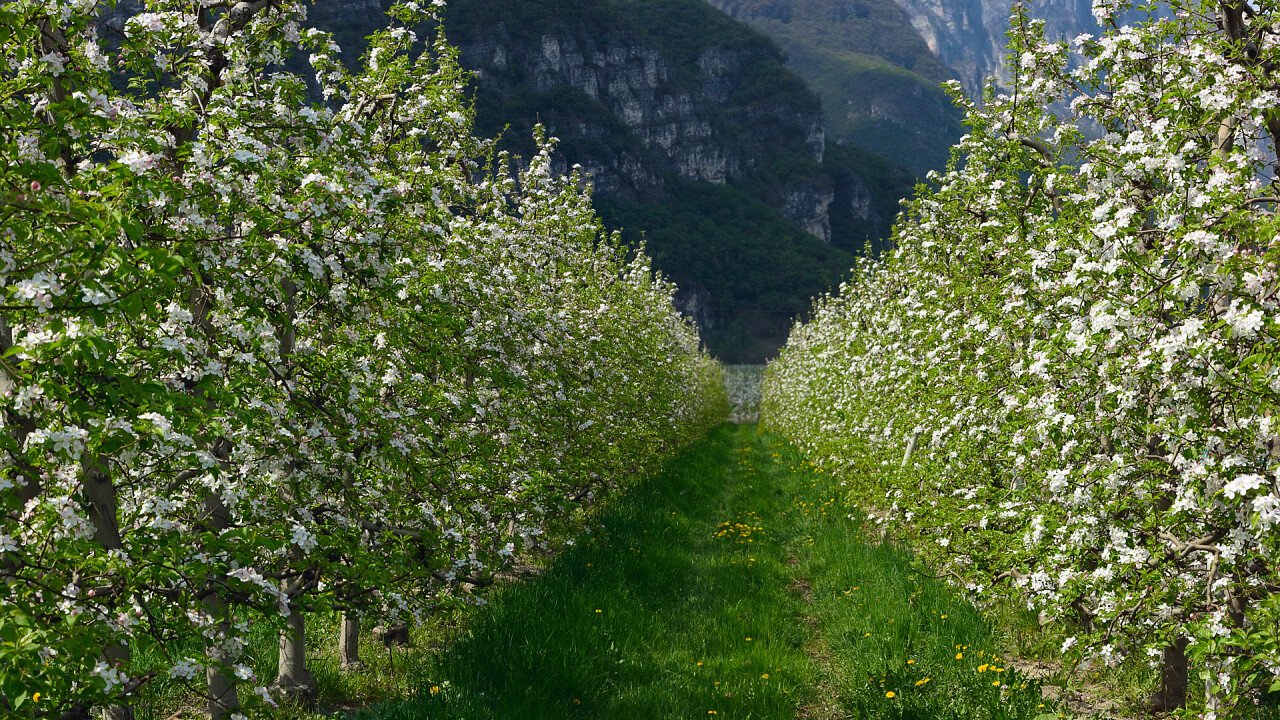 © Depositphoto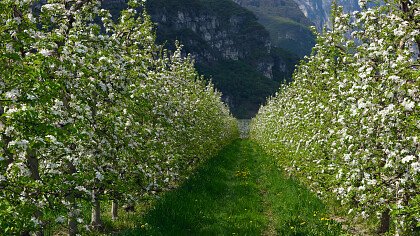 Request a free holiday quote
Hotel Sarnonico
Sarnonico: golf, churches and hiking
Sarnonico is a small mountain village located on the Alta Anaunia plateau in the center of the upper Val di Non valley. Thanks to the dry climate and sunny position, in summer the area is a favorite destination for tourists, sportsmen and nature lovers. Moreover, the many historical buildings, churches and castles attract culture lovers.
From an historical point of view, the village of Sarnonico offers a lot of attractions. The Gothic Chiesa di San Lorenzo, with a painted and engraved wood altar of the XVII century, two wood altars of the XVIII centuries and frescoes, is one of the oldest of the valley. Other churches worth a visit are the Chiesa di Santa Maria with Romanic tower bell and Renaissance door and the Chiesa di San Giorgio with a 1641 altar and an VIII century altar piece.
The ancient Morenberg Castle, severely damaged by a fire at the end of 1800 and rebuilt in the 80s, is today a wonderful Renaissance dwelling with recently restored frescoes hosting the city hall. Casa Bolego, rising in the main square of the village, was in the IX century and in the beginning of the X century the heart of the social life and community of Sarnonico, together with its owners, the Bolego family.
From a natural point of view, the lush green meadows and forests and the wonderful landscapes are an irresistible attraction for trekkers. Here you can explore many easy and beautiful trails winding through breathtaking natural settings, like the ones towards Novella or Margherita.
Golfers can play from February to November at the Dolomiti Golf Club which, located between Sarnonico and Seio, features one of the most difficult but also most beautiful 18 hole golf course of the Alps. If on the other hand your favorite sport is tennis, you find a course at the leisure center of Sarnonico.
In winter cross-country skiers have at their disposal trails in Sarnonico, Regole di Malosco and Cavareno. You can also practice downhill skiing on the Mendola Pass, featuring 5 km connected slopes and a snowmaking system.
Two are the main events taking place during the year in Sarnonico: San Lorenzo, celebration dedicated to the patron saint of the village and featuring food, wine and cultural events; and Sapori e colori d'autunno (flavors and colors of the autumn season), taking place in October to celebrate the earth and its fruits with local products and traditional cuisine.