Lagundo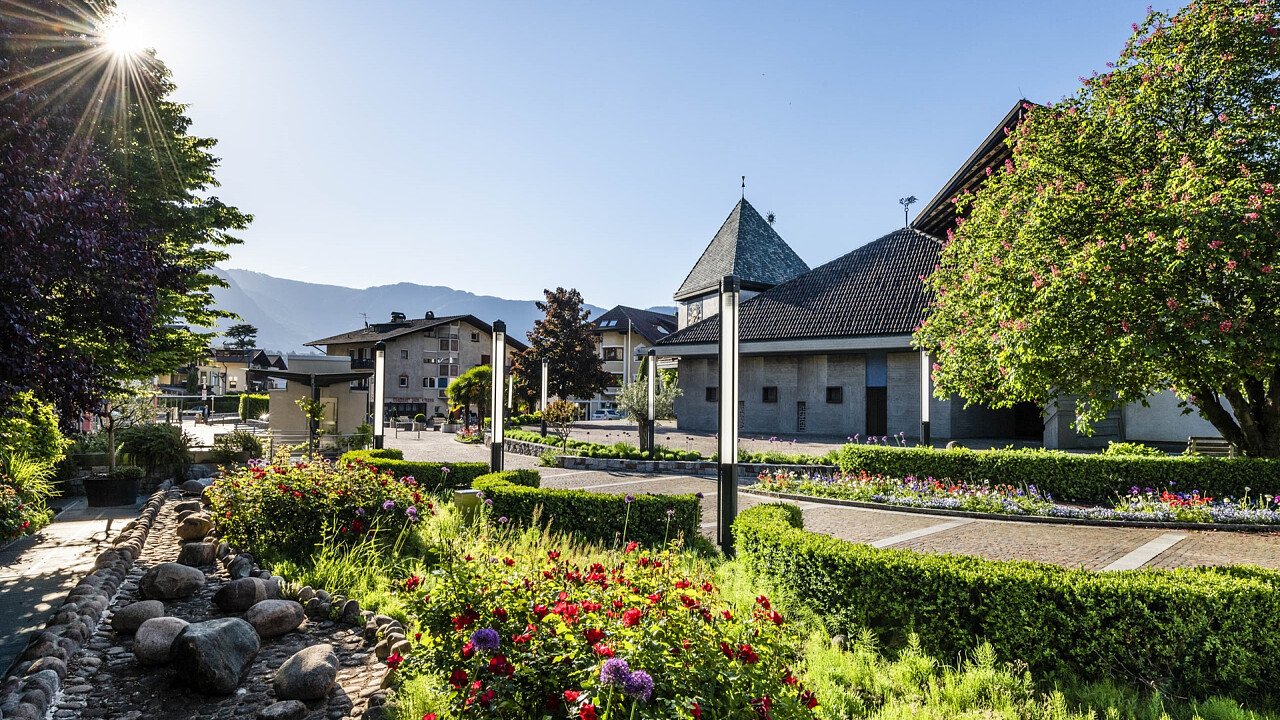 © Hannes Niederkofler | Ufficio turistico di Lagundo
© Frieder Blickle | Ufficio turistico di Lagundo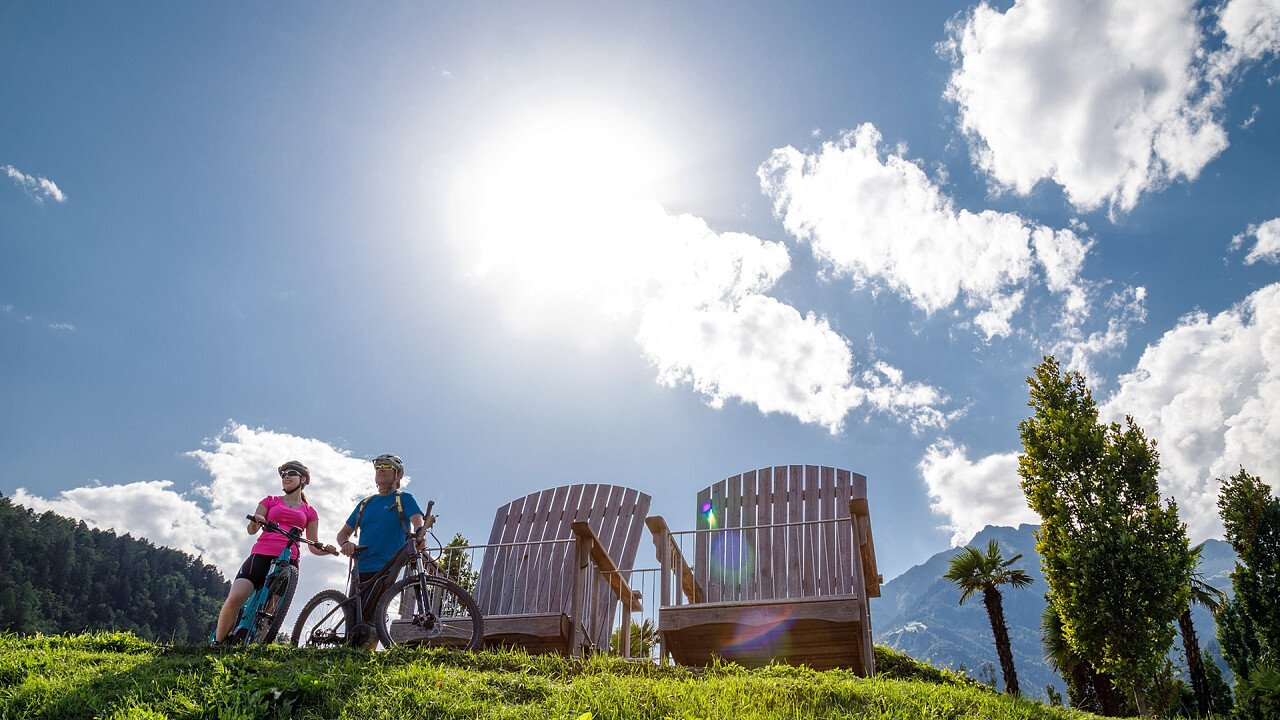 © Christian Gufler | Ufficio turistico di Lagundo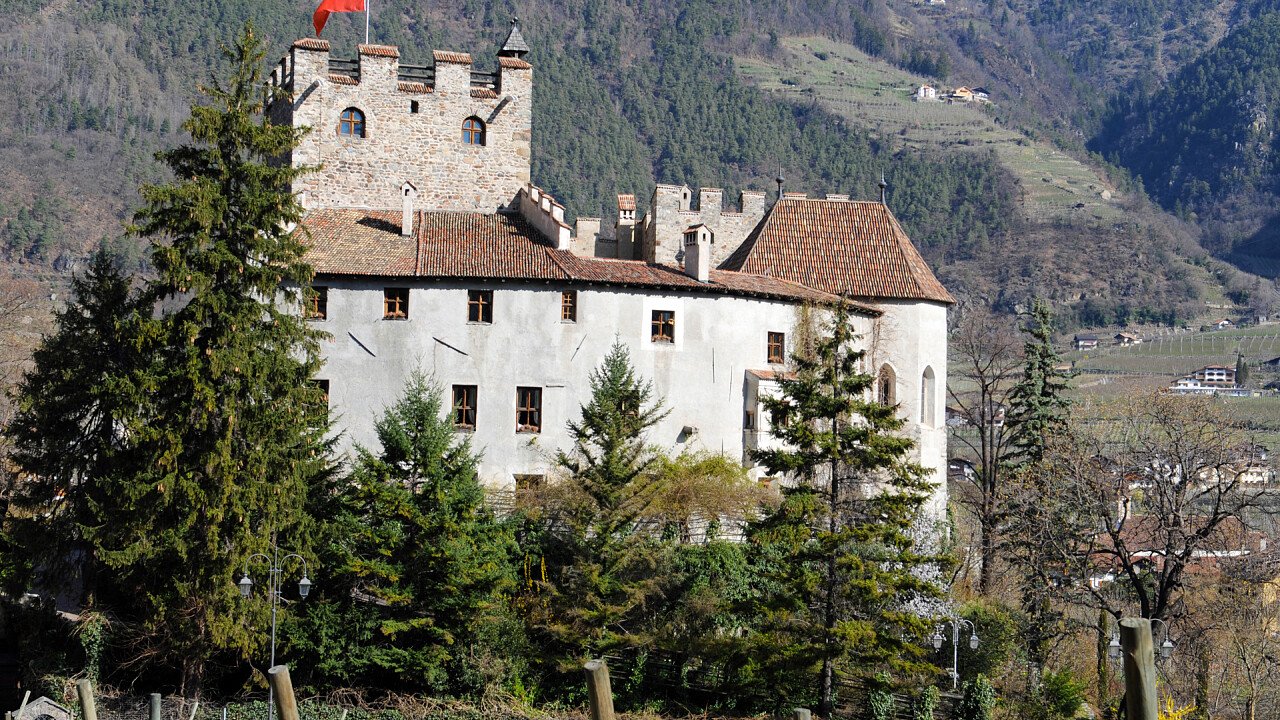 © pejo29 | Dreamstime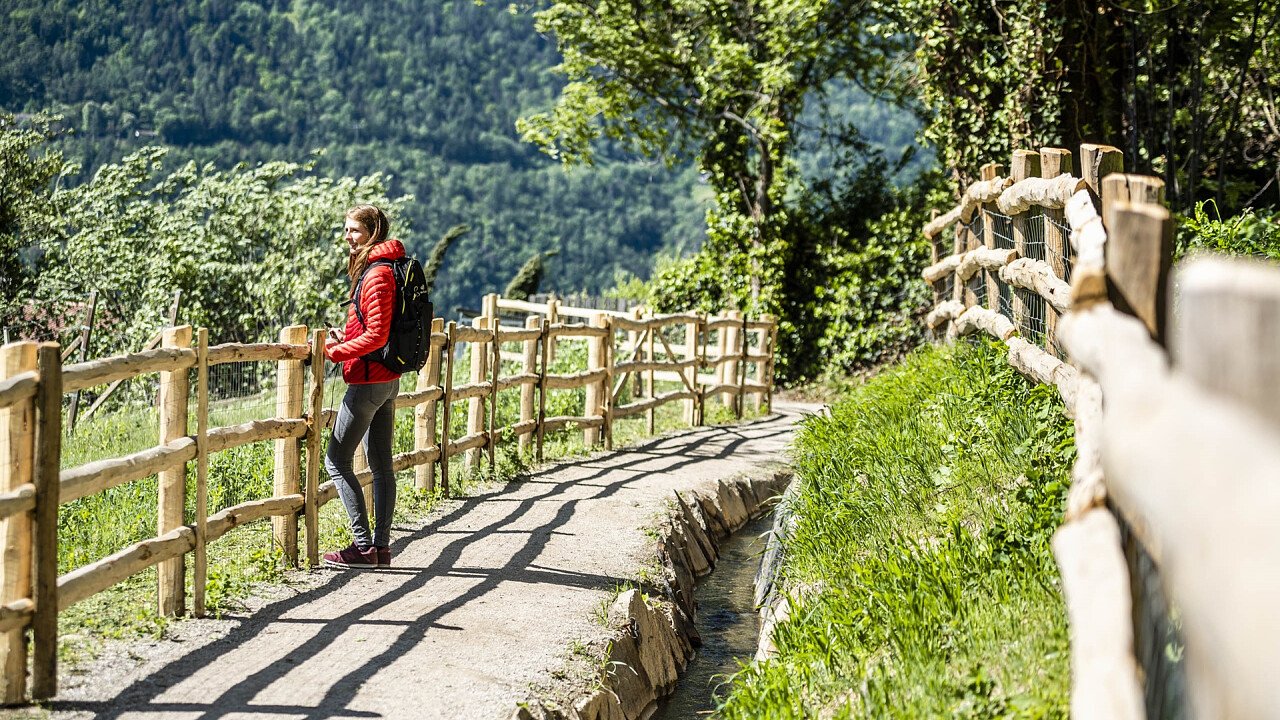 © Hannes Niederkofler | Ufficio turistico di Lagundo
© Hannes Niederkofler | Ufficio turistico di Lagundo
© Christian Gufler | Ufficio turistico di Lagundo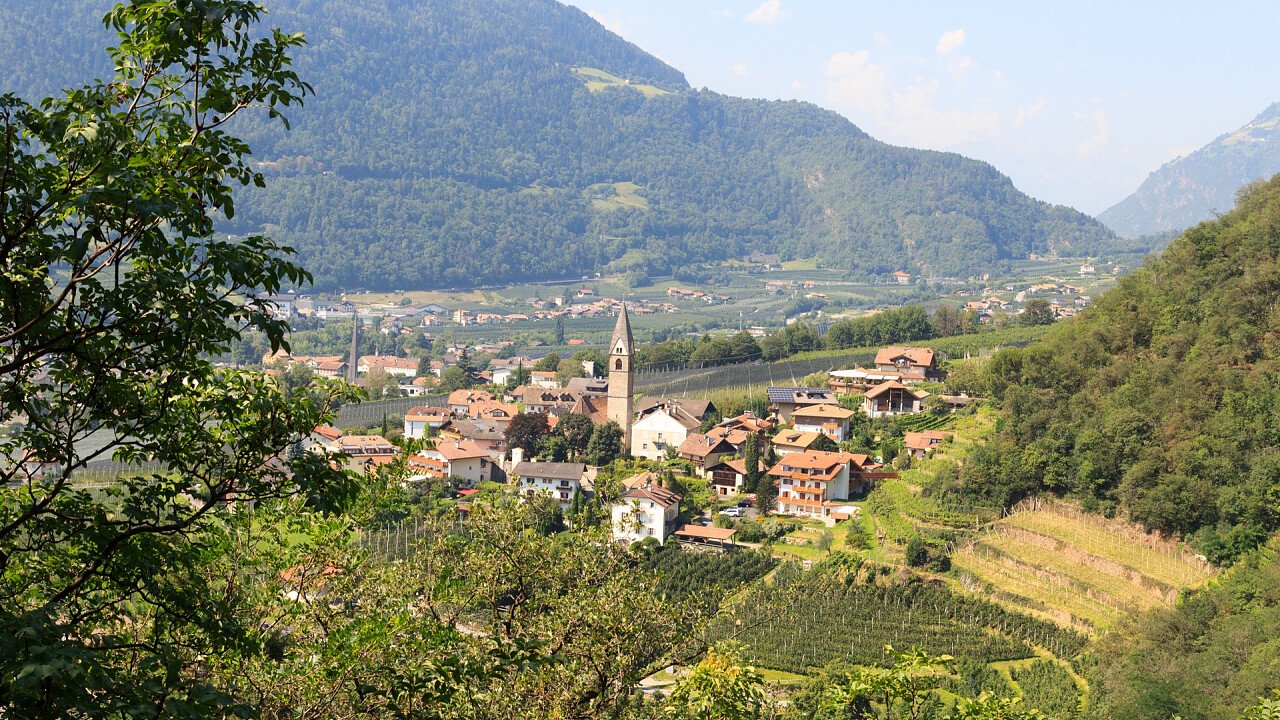 © Schlenger86 | Dreamstime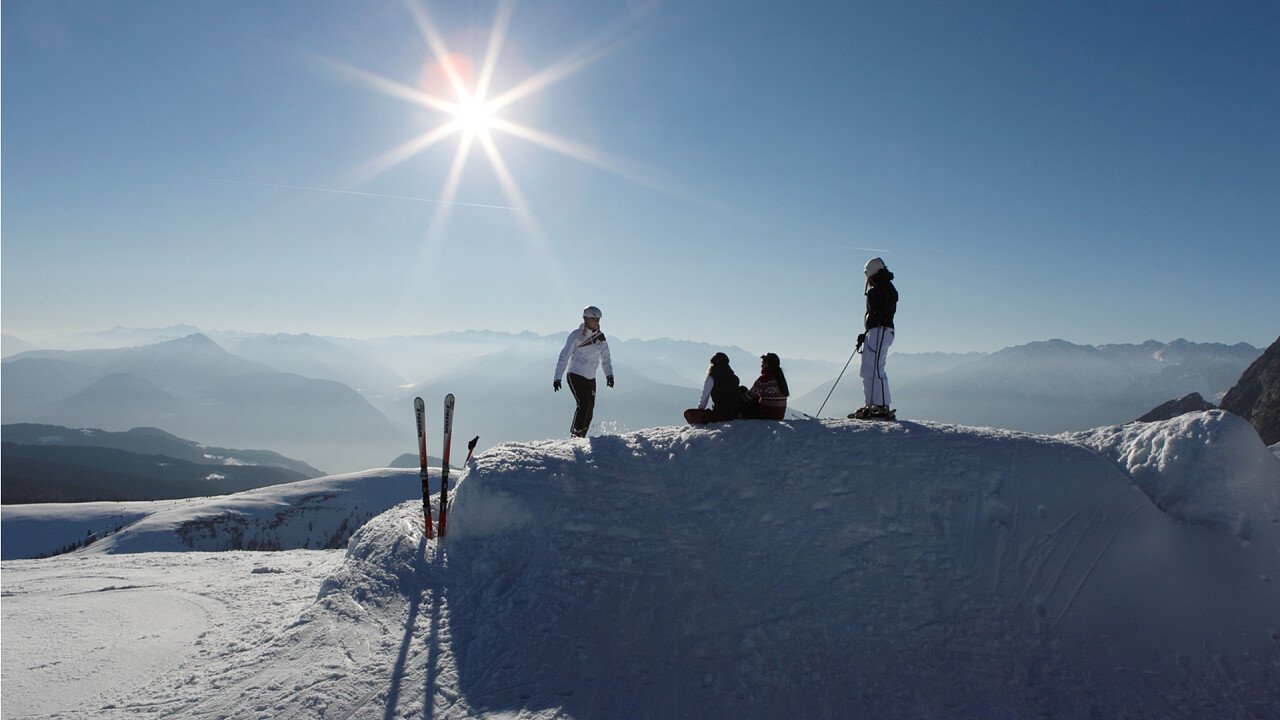 © Ufficio Turistico di Lagundo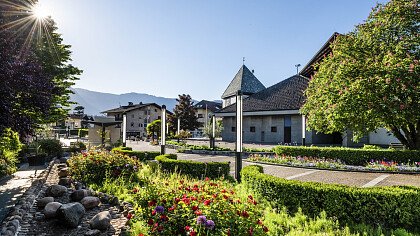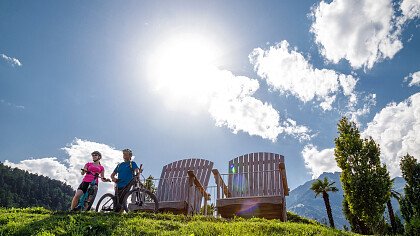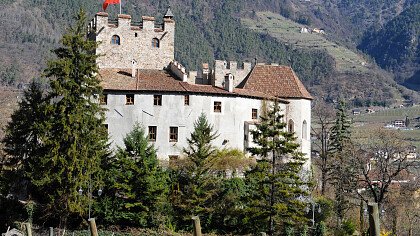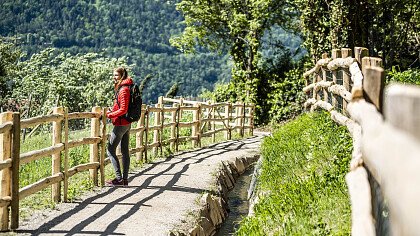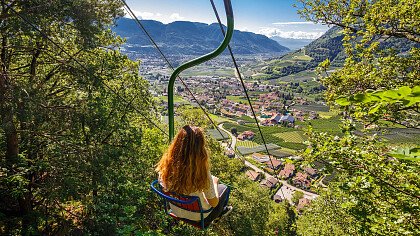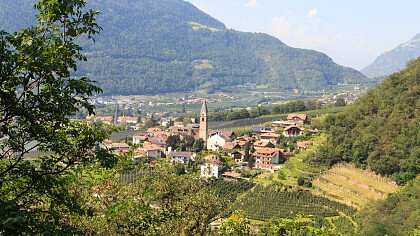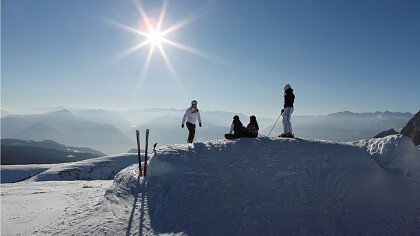 Request a free holiday quote
Hotel Lagundo
Castelbello - Ciardes
s
Hotel Sand is situated in Castelbello, in the wonderful Val Venosta valley,...
---
starting from:
118€
night/person
Lagundo: holidays among vineyards and orchards
No matter if it is surrounded by the gaudy colors of springs or by the warm golden nuances of autumn: Lagundo is always a pleasure for your eyes, your nose and your palate!
At the end of winter magnolias, palms, holunders, vineyards and the "frozen blossoms" in the orchards color and perfume the valley, while the peaks covered with snow and the glaciers overlook the landscape.
When summer ends, you can taste the new wine and the roast chestnuts, caressed by the autumn fresh air and clear sky.
Lagundo is surrounded by blooming valleys with a Mediterranean climate and by peaks covered with snow, typical of the Tyrolean landscape, thus representing a good example of the natural and territorial variety of the Merano area that you can discover along different paths.
Lagundo lies on the benches of the Adige river, just a few km away from Merano. It includes the hamlets of Riolagundo, Foresta, Riomolino, Plars and Velloi, peopling the Adige valley up to the pastries, in a rich and varied land which is an ideal place for every hiker. In fact, Lagundo boasts the highest number of itineraries in the area, featuring different difficulty levels and landscapes, which can be gone along either on foot or by mountain bike.
You can choose among walks in the height, hikes to the wonderful Sopranes lakes and to the charming glaciers of the Tessa Group nature park, quiet walks among orchards and vineyards, itineraries for the whole family discovering churches and old castles, and obviously the famous Waalwege, walks along the ancient irrigation channels. The Waalweg of Lagundo and the Tappeiner promenade are some of the most famous and beautiful walks you can do.
If you prefer discovering the local history and culture, you can stroll in the villages, visiting the beautiful parish church, the Maria Steinach convent, the menhirs in Lagundo or the ruins of a roman bridge along the Road Claudia Augusta.
Spring and autumn are the best periods to admire these small villages in all their beauty, and you will be surprised by the charming contrast between the colors of the valleys and the white peaks covered with eternal snow. While you are kissed by the sun and surrounded by the scent of flowers or grapes, you can explore the hamlets, the green valleys and the imposing peaks, and then stop in a farmhouse or in a cozy restaurant tasting the innumerable specialties of South Tyrol. Taste the new wine while eating roasted chestnuts, speck and other typical products during the Törggelen, or visit the dairy in Lagundo and the Forst brewery, for a holiday combining sun, nature and good cooking.