Domegge di Cadore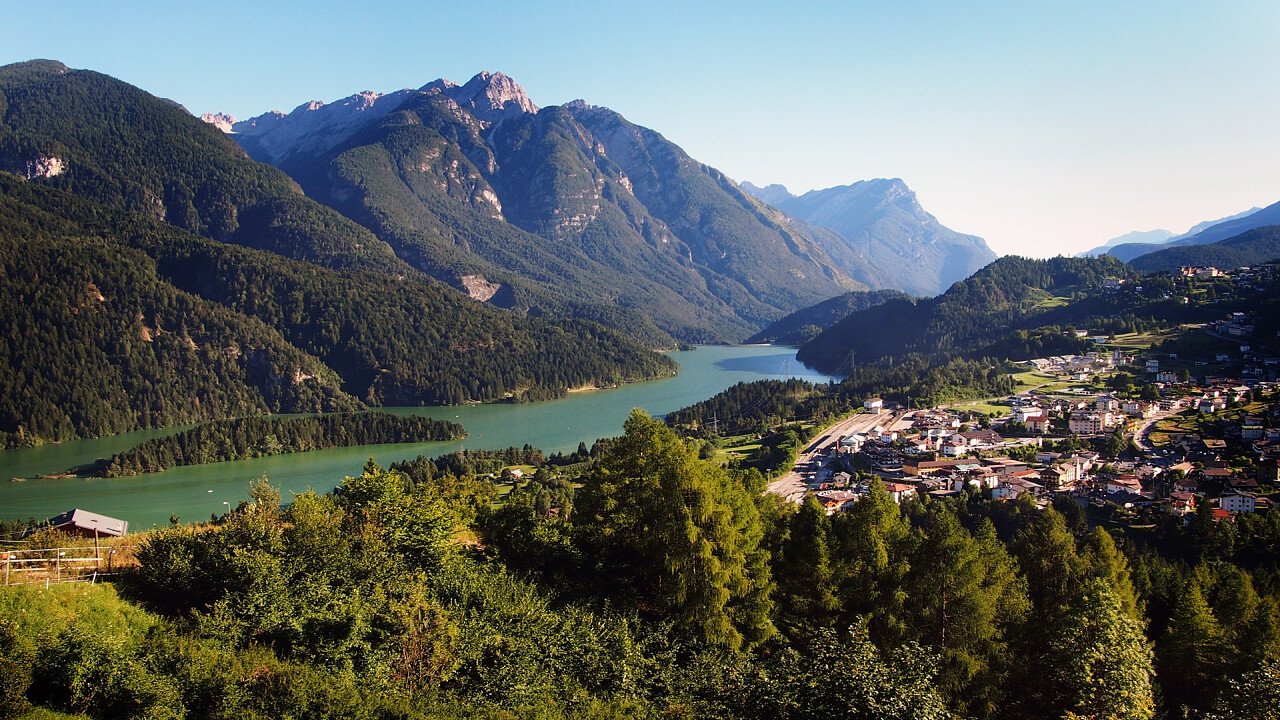 © Shutterstock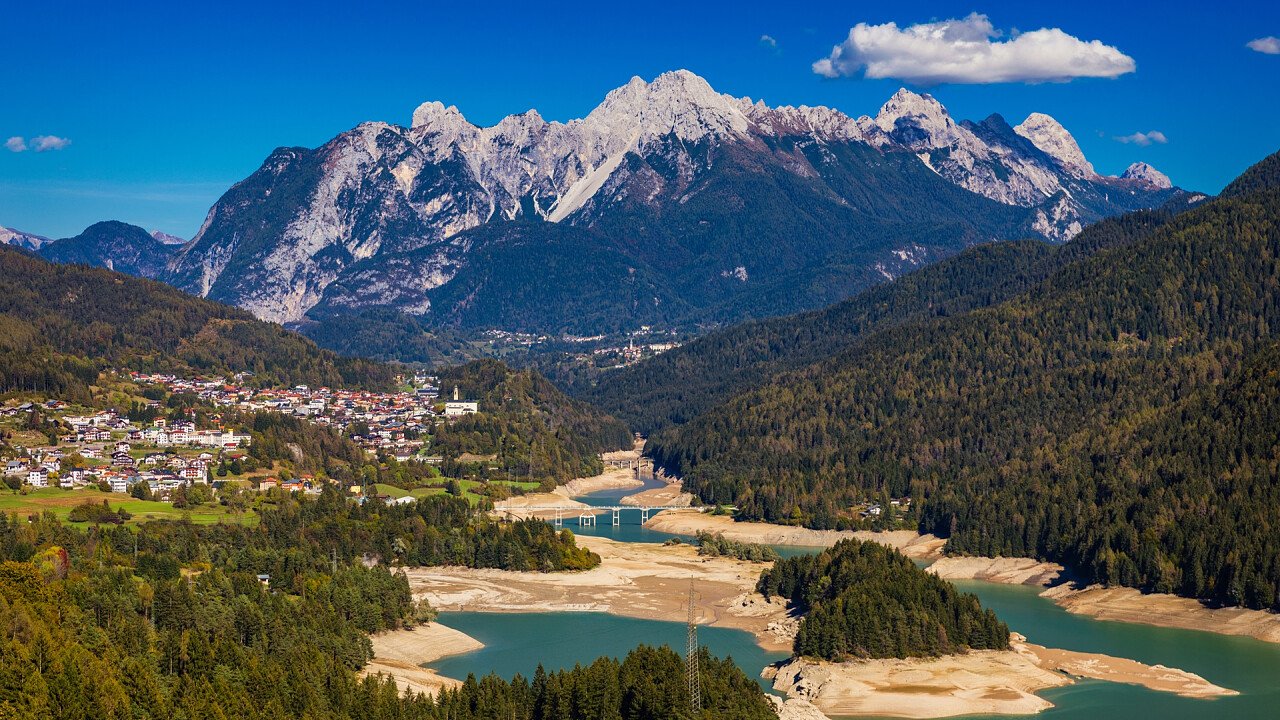 © Daliu80 | Dreamstime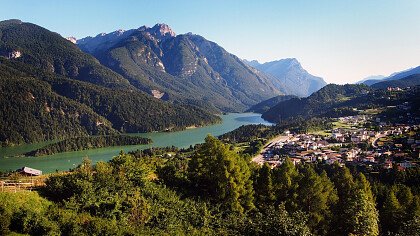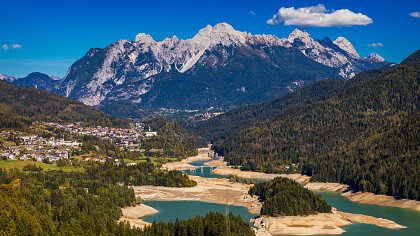 Domegge di Cadore, between history and nature
Domegge di Cadore awaits you for a relaxing holiday between history and nature, mountains and lakes, trekking and cycling, sport fishing and cross-country skiing.
Domegge di Cadore lies on the northern shore of the Piave River in a wonderful valley surrounded by lofty mountains like Spalti di Toro, Tudaio, Antelao and Marmarole.
Here you will find interesting hikes of different difficulty levels, like the Haute Route n. 6, or the trails that reach the mountain huts. If you are looking for easier hikes you can follow the lakeside trail or the Pian dei Buoi plateau trail. If you prefer cycling to walking, you should try the "Lunga Via delle Dolomiti" cycle path that takes you to Domegge.
In winter you have at your disposal two cross-country skiing tracks: the first one is 5 km long and the second is 1,5 km long and floodlit. From Domegge you can easily reach the Auronzo-Misurina and the Cortina d'Ampezzo ski areas.
Skiing is not the only sport you can practice here: you can also play tennis, practice target shooting in the National Shooting Center, and play basketball in the Palafedon, where the men's national basketball team trained.
Every house and church of this area is rich of history. A Gallic helmet and several Celtic tombs have been found in Vallesella and Domegge respectively. In Domegge you can also admire Casa Valmassoi, a stone and wood Gothic building of the XIV Century; St. George's parish church with a painting by Marco Vecellio, Titian's cousin, disciple and colleague; and St. Rocco's church with a painting by Francesco Vecellio, Titian's eldest brother. In Grea you find St. Leonard's Gothic church, built in 1430. Other places worth visiting are: the hermitage of Monte Froppa, built in the XVI Century and recently restored, St. Mary of the Snows in Val di Croce and St. Mary's church in Molinà.