Appiano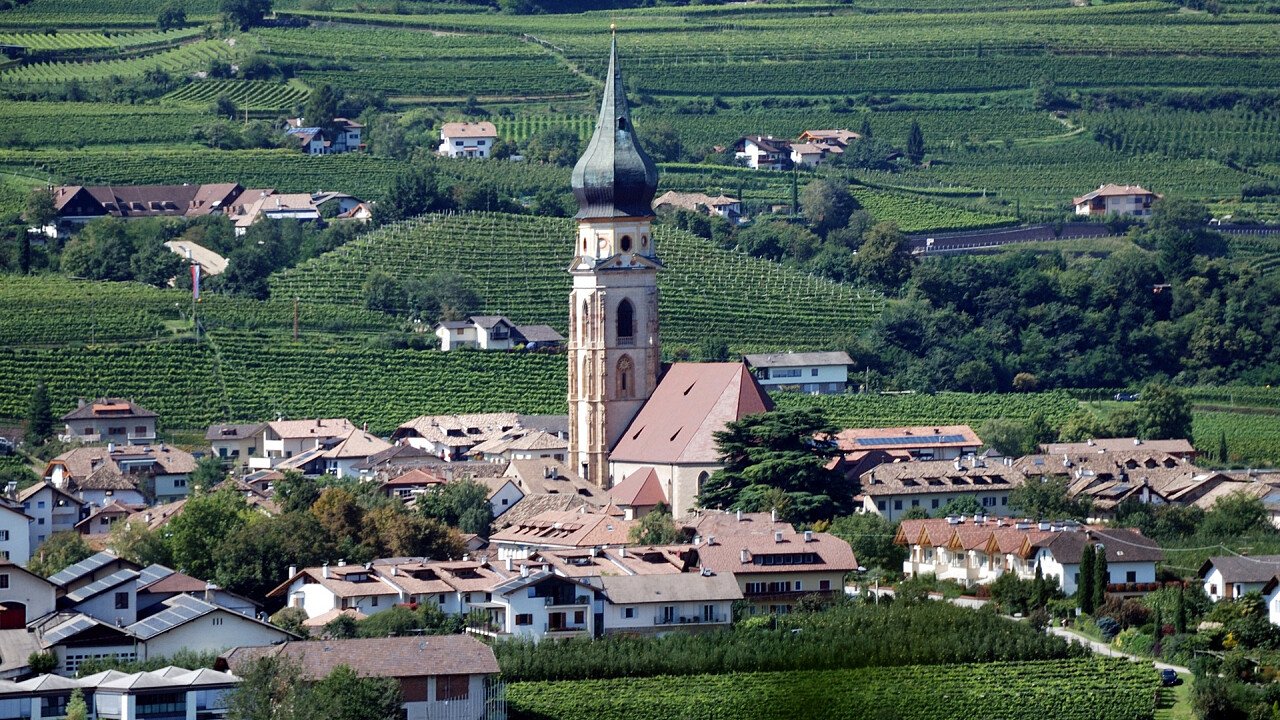 © iStock
© iStock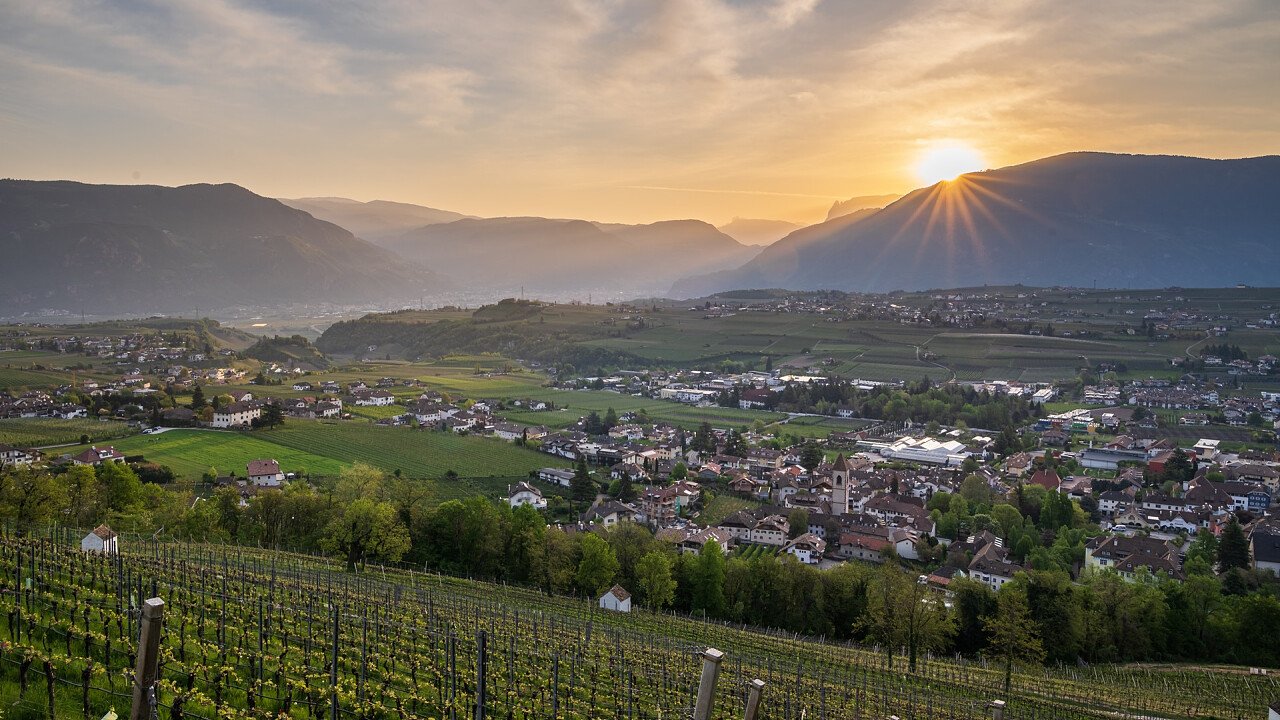 © Shutterstock
© Shutterstock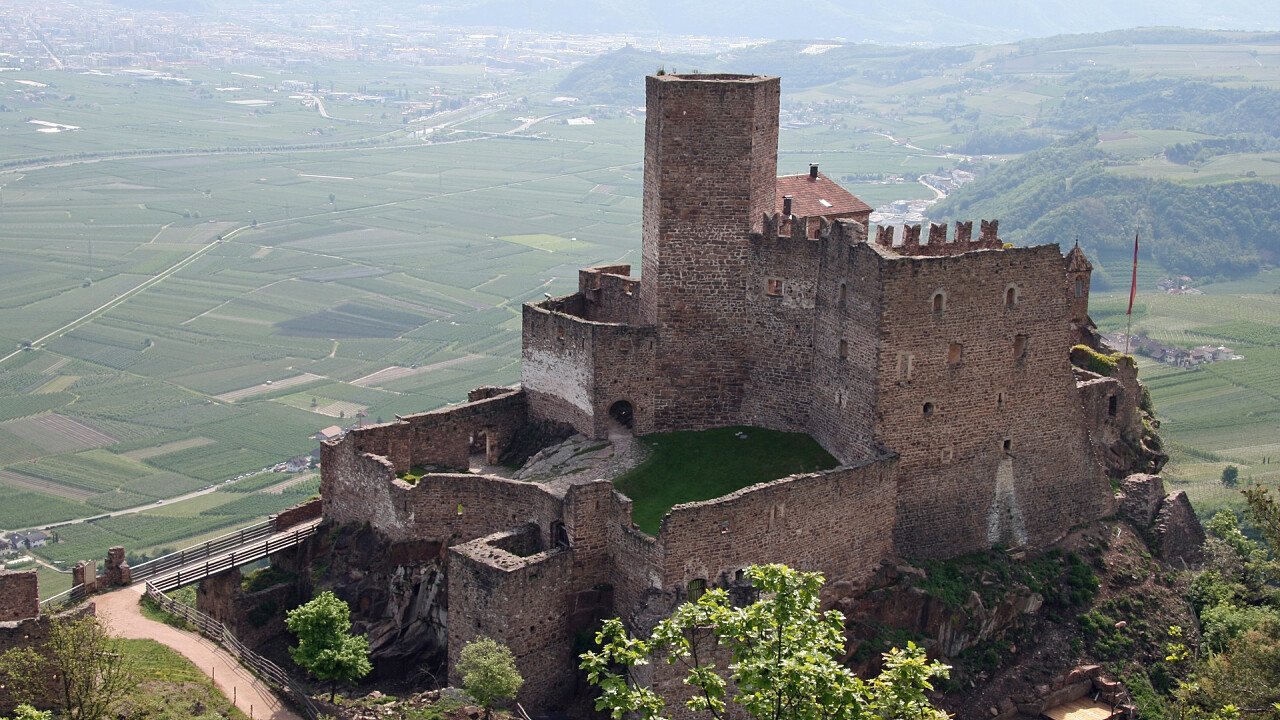 © iStock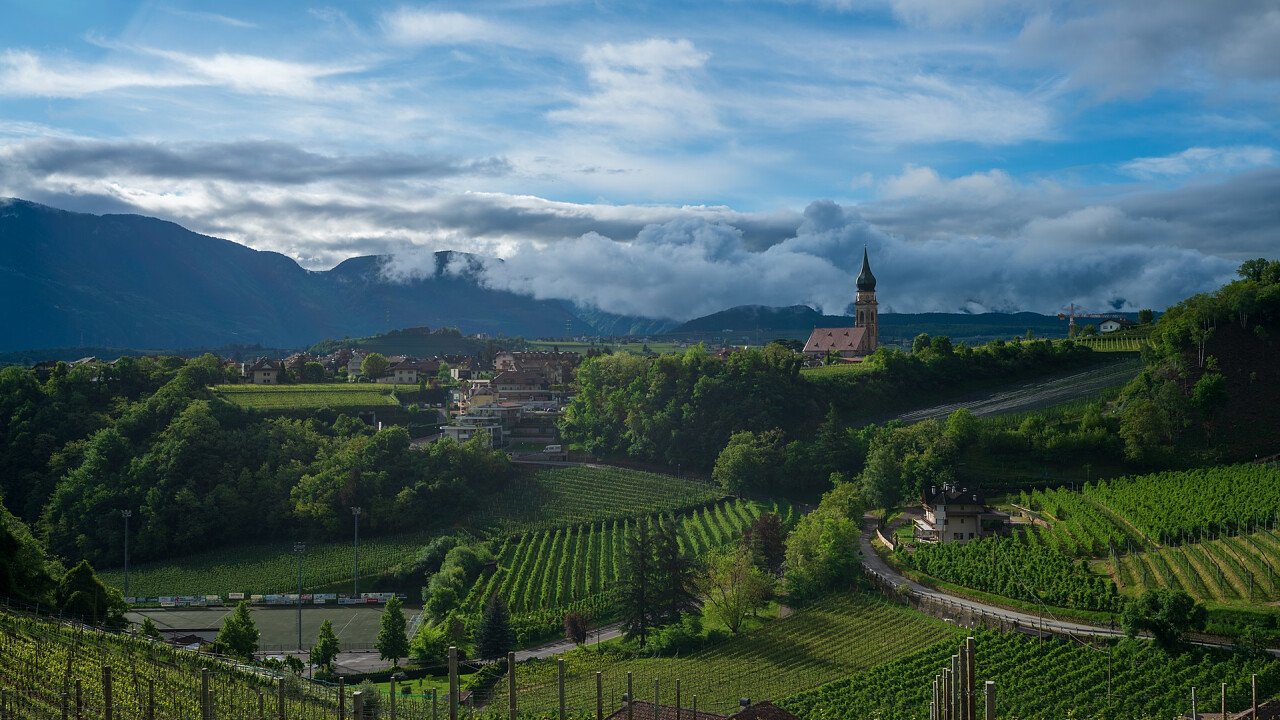 © Shutterstock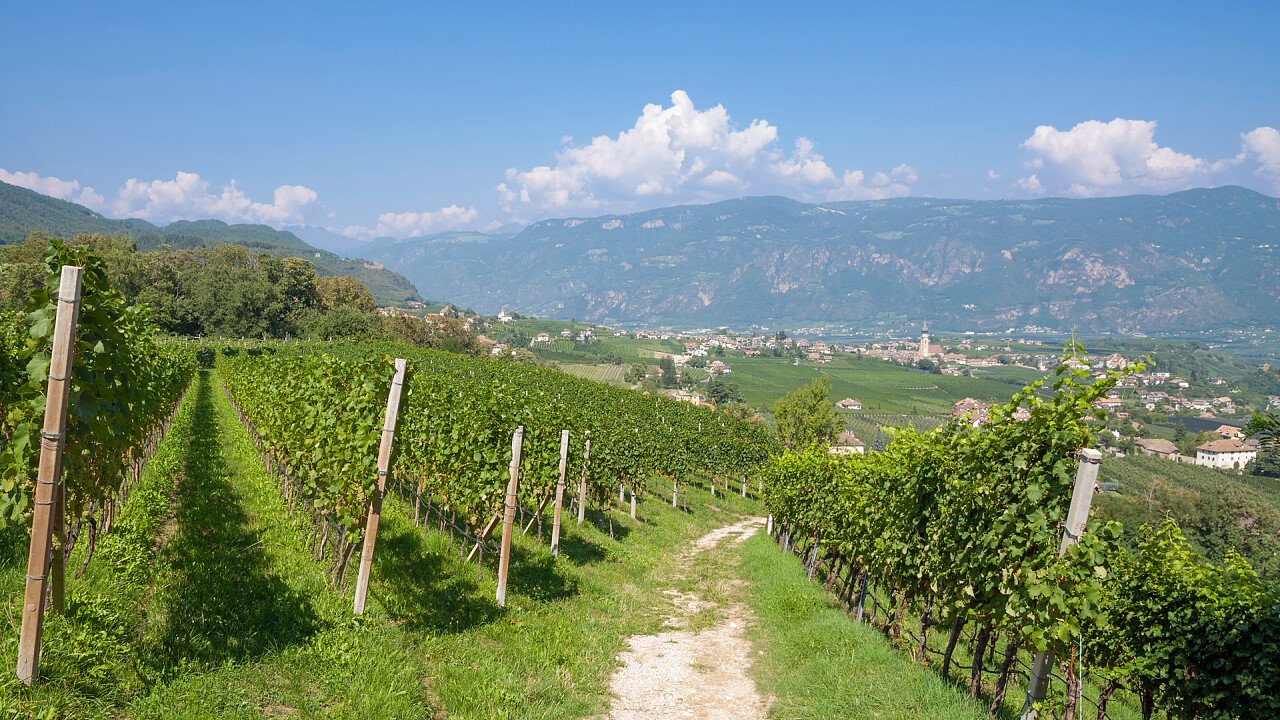 © iStock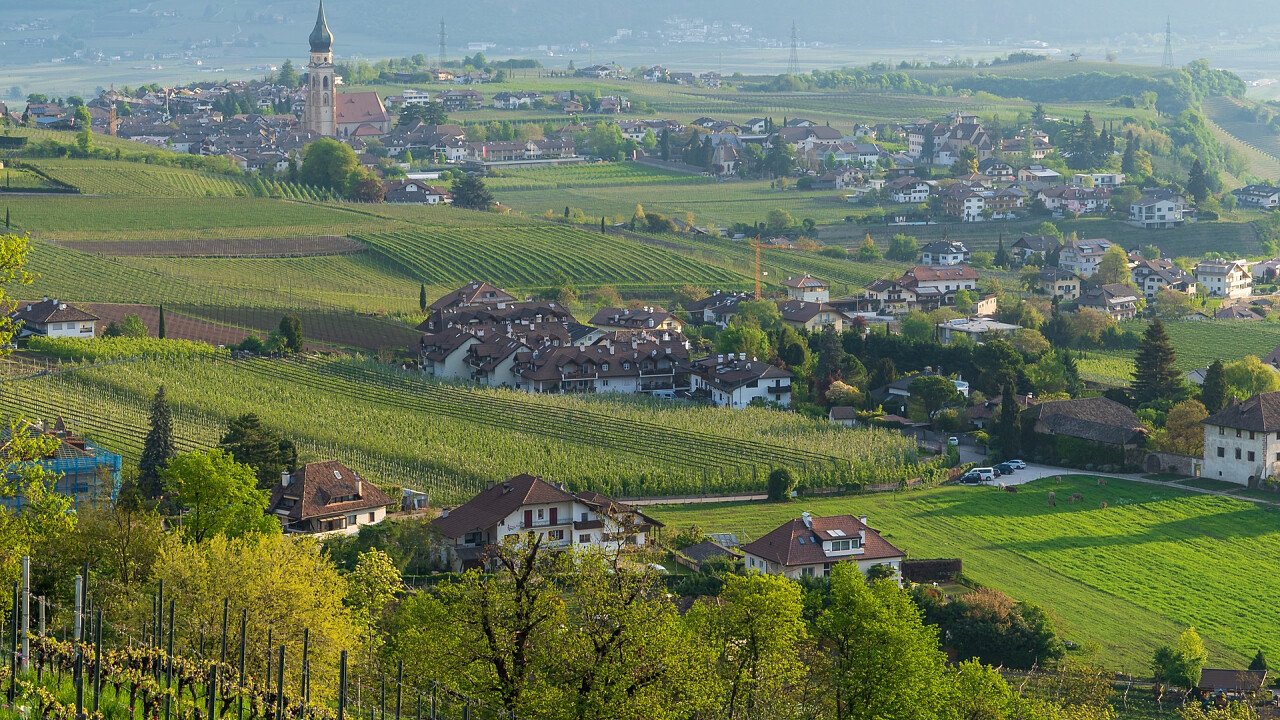 © Shutterstock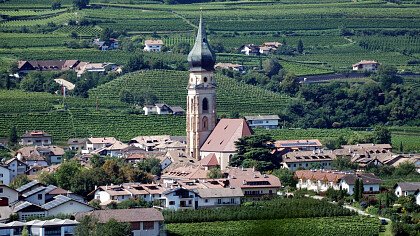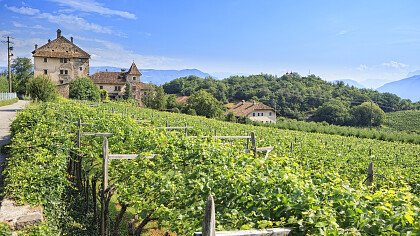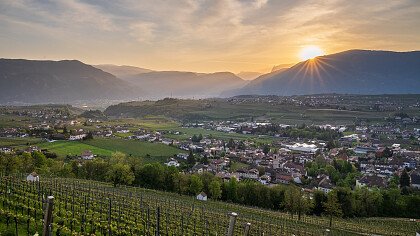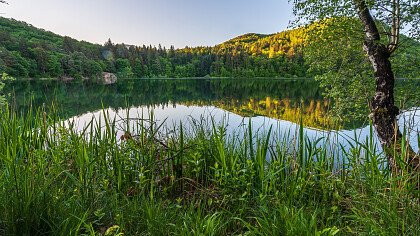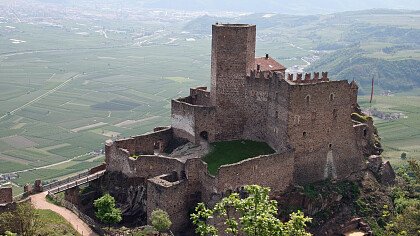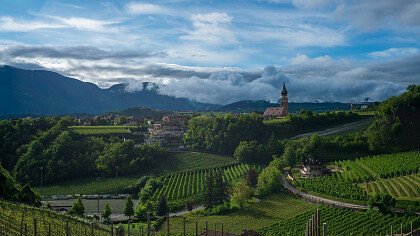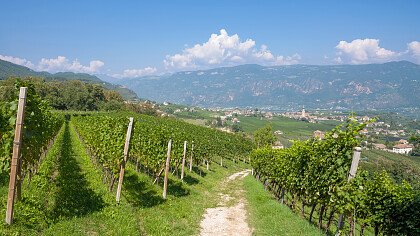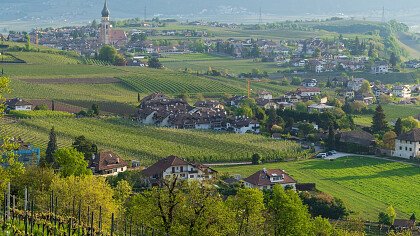 Request a free holiday quote
Appiano: a land of wines, castles and lakes
Appiano on the wine road lies 9 km away from Bolzano: it is an oasis surrounded by nature and hills with valuable wineyards and apple trees. Due to its mild climate, it is visited all over the year by tourists appreciating its wide tourist offer, with wine, castles, lakes and hikes and bike tours.
Appiano is undoubtedly famous for its delicious wines and for a remarkable wine culture: this is the only place where 20 different kinds of world-famous wines are produced. This is where the most typical South Tyrolean wines are created, such as Schiava, Lago di Caldaro and Lagrein, as well as the more classical Cabernet, Pinot Nero and Bianco, Merlot and Chardonnay... If you want to discover the local culture, visit one of the numerous cellars, and go along the Didactical wine trail, with 15 panels explaining vine-growing techniques and methods.
Something really typical in the area is the presence of over 180 castles witnessing the splendid past of Appiano and its nine hamlets: San Michele, the official center of Appiano; Cornaiano, with many underground cellars; S. Paolo, characterized by the "rural cathedral" with imposing steeple, Monticolo, with its beloved lakes; Frangarto, a paradise for bikers; Riva di Sotto; Missiano with three famous castles, which can be visited on foot along the castle walk; Pedronico and Gaido, with a typical Tyrolean style.
These small pearls are enriched by important events: the International castle walk in Appiano, wine conferences, wine-cultural weeks, festivals, music evenings and the nativity scene exhibition in S. Paolo. Appiano is also called "the garden of South Tyrol", because of its numerous vineyards and apple trees. An immense park including many small natural treasures. The Spring valley, a natural wonder that you can discover with many walks and hikes. The ice holes, a remarkable biotope. Or the lakes of Monticolo, surrounded by wonderful forests where you can go for relaxing walks, trim trails and Nordic walking. You can also swim, either in these sheets of water or in the near heated pool, boasting the longest slide in South Tyrol.
Do you prefer a mountain bike tour? You won't be deceived! There are more than 300 km trails trough vineyards and woods, for totally 30 easy and safe GPS-incl. tours for bike lovers.