Bleggio Superiore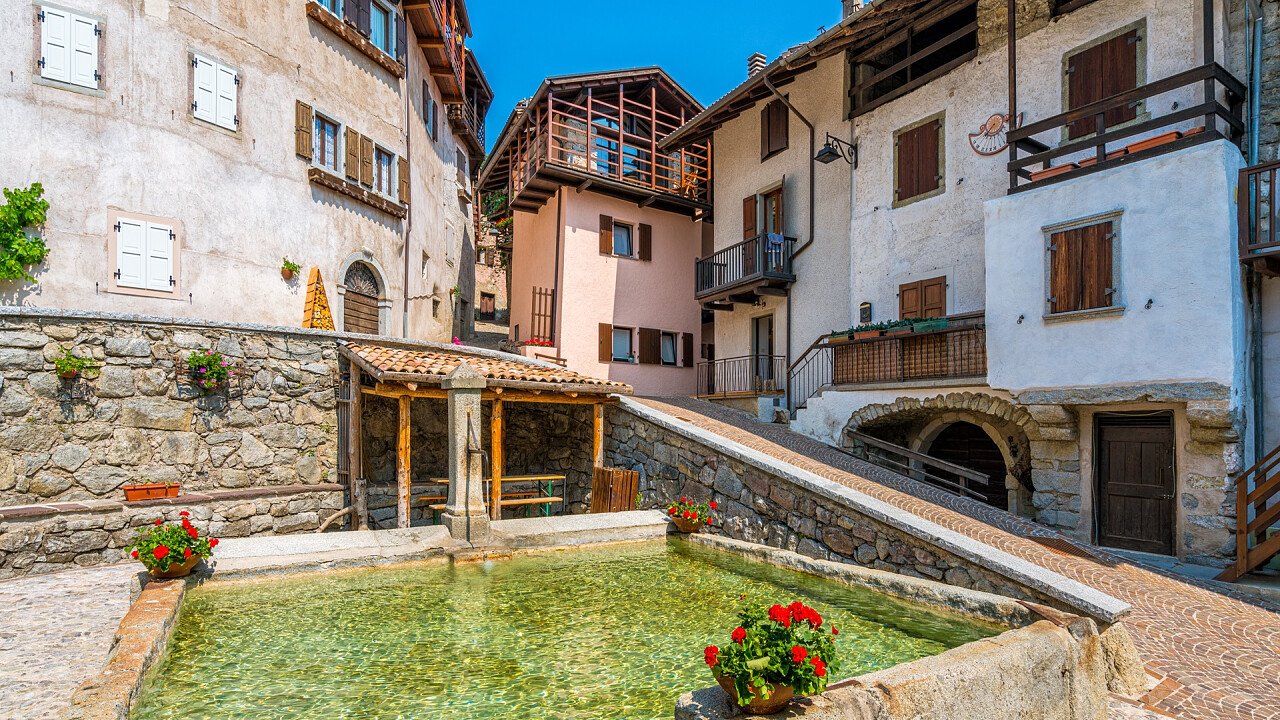 © Stefano Valeri | Dreamstime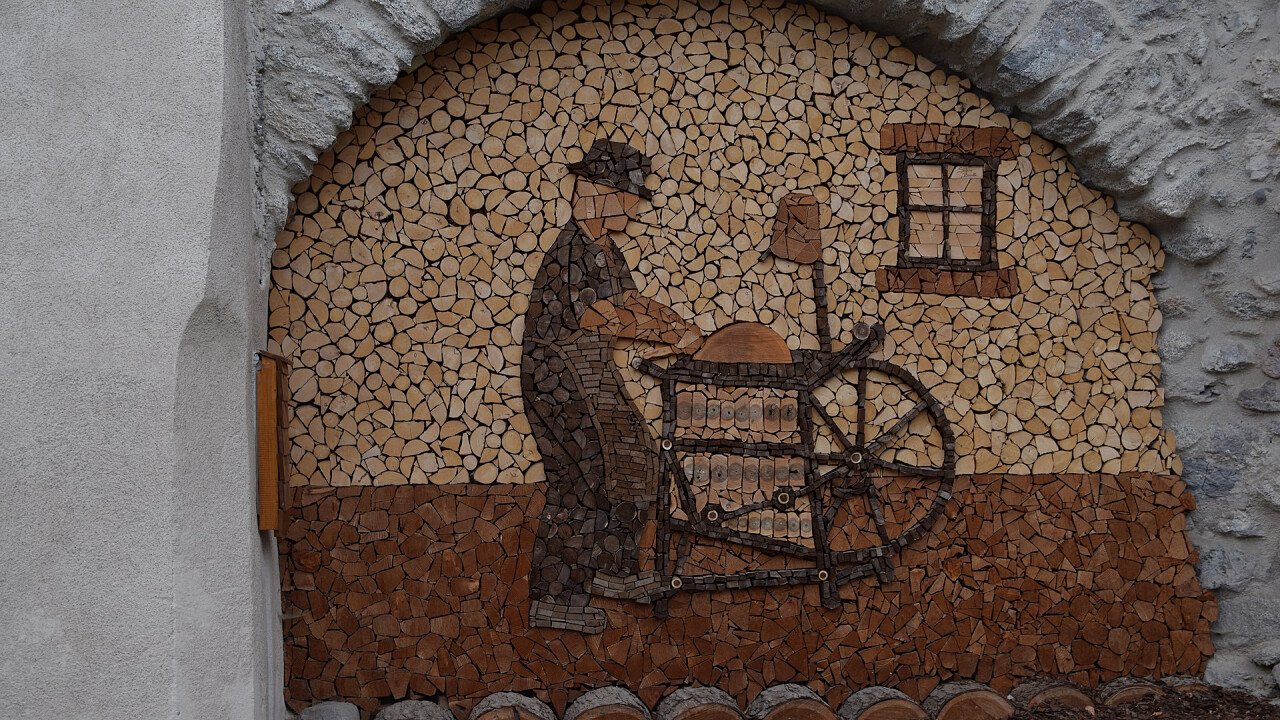 © Andrea Vicentini | Dreamstime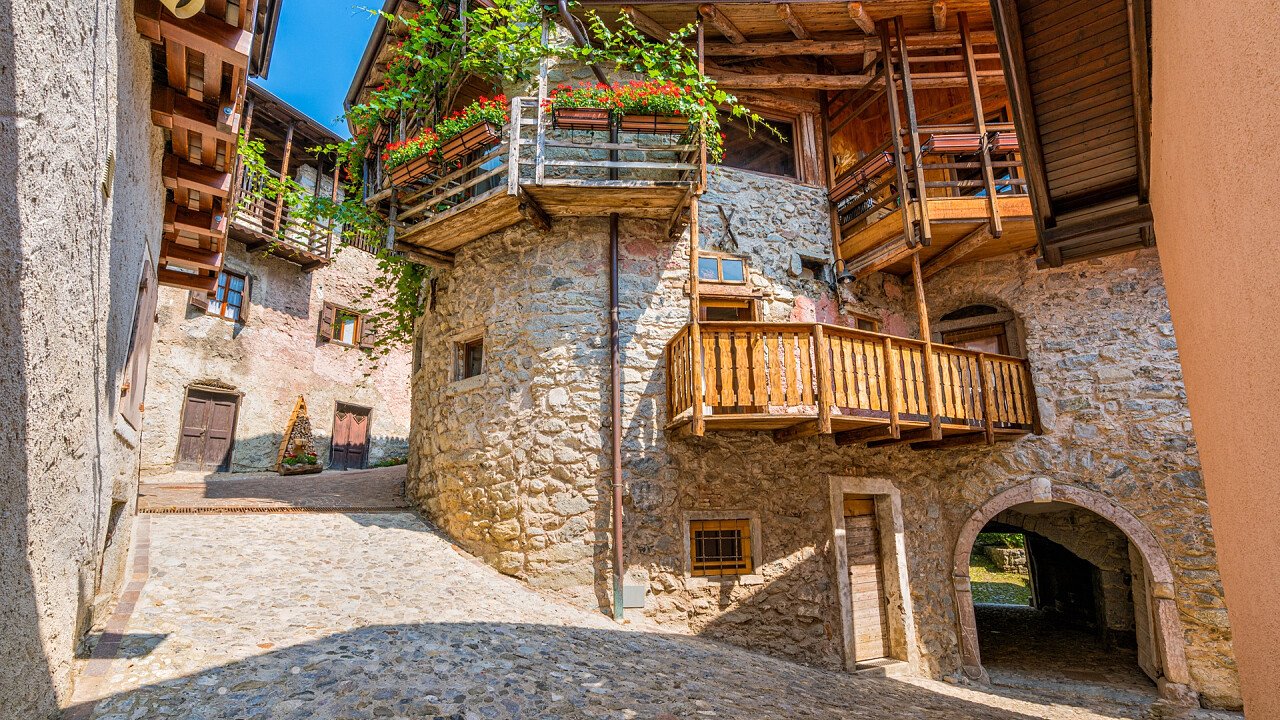 © Stefano Valeri | Dreamstime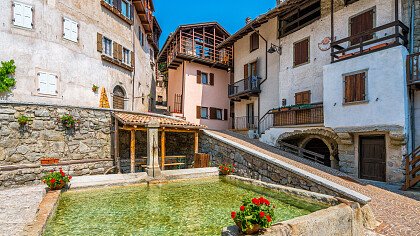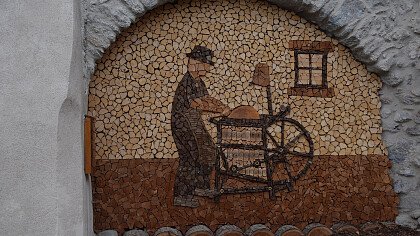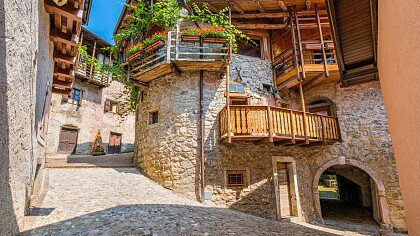 Request a free holiday quote
Hotel Bleggio Superiore
Bleggio Superiore
Bleggio Superiore is located on a plateau bearing the same name at the foot of the Brenta Dolomites. The town borders with the municipality of Comano Terme and is close to the beautiful town of Trento and to the charming Lake Garda. Besides an ancient rural tradition showing in its colorful murals, Bleggio boasts precious architectural jewels and breathtaking landscapes; features that all together form a true open-air museum.
The municipality comprises several administrative divisions which developed from the farmhouses scattered around the territory. Among these, worth of mention are the hamlets of Balbido, Rango and Santa Croce, hosting the town hall. Each of them have their own way to celebrate their ancient traditions.
The small Balbido is known as the village of murals: year after year the number of these paintings grows thanks to the artists who depict ancient habits and jobs. In the past it was believed that the village was haunted by witches, thus locals put some crosses at the entry of the village in order to keep them out. Nowadays you can still see these crosses on the meadows and forests along the trail going from Balbido to Rango. The trail is called sentiero che porta alle Cross (trail leading to the Crosses).
Rango is the village of the municipality of Bleggio located at the highest altitude and is included in I Borghi più Belli d'Italia (the most beautiful hamlets of Italy), as one of the best expressions of typical rural architecture of Trentino. Rango in fact has kept its original alleys, houses and portici, which blend beautifully with the landscape. The village features a Museo della Scuola (School Museum) with teaching materials from the beginning of the 20 century, and during Christmas time hosts one of the most picturesque Christmas markets of the region, with handicrafts and local products.
The parish church of S. Croce is one of the few Renaissance style sacred buildings of Trentino. The church hosts an allegedly miraculous cross, which was until recently carried in procession to La Guarda, on Mount S. Martino.
Bleggio Superiore boasts a charming landscape and is included, together with the municipalities of Tenno, Comano Terme, S. Lorenzo in Banale, Dorsino, Stenico and Fiavè, in the Judicaria Ecomuseum "from the Dolomites to Lake Garda". This project, created by a group of people who wanted to protect and enhance the territory's natural environment, traditions and products, comprises nature reserves and theme routes (historical, religious, artistic, dedicated to ancient hamlets or to local products) aimed at providing visitors with a better insight on environments and cultures developed by men through time.