Malles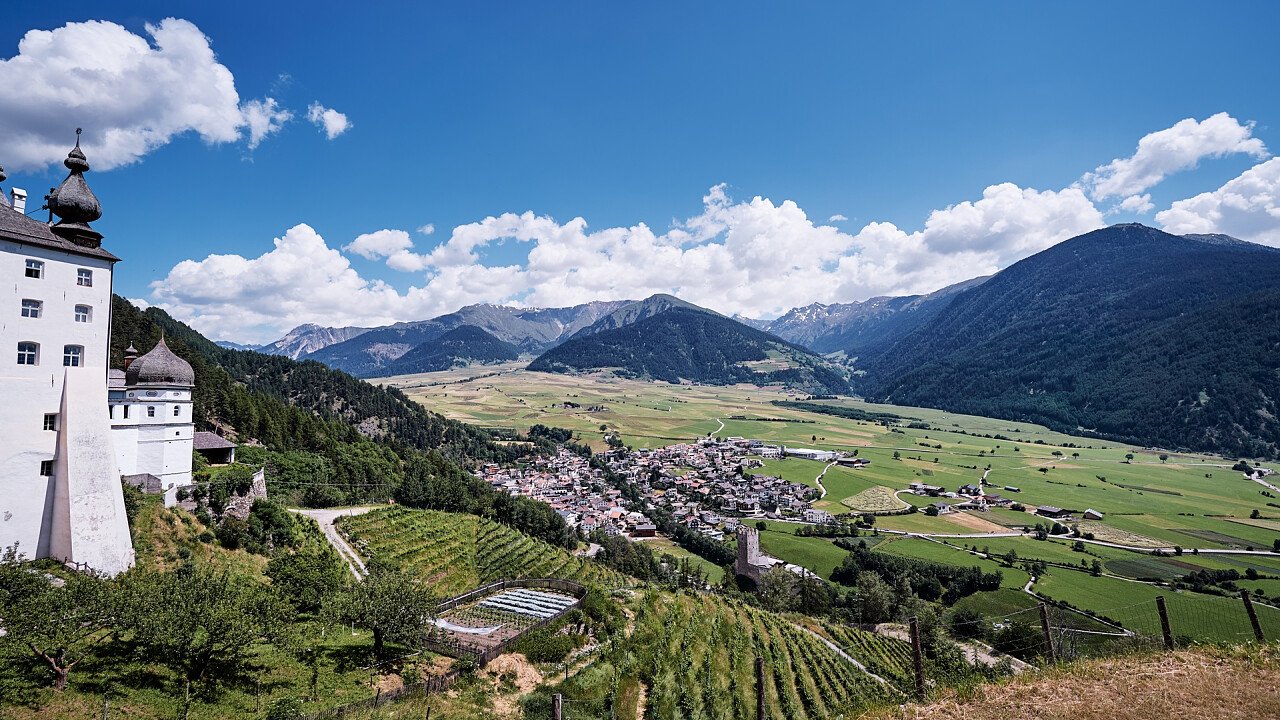 © Shutterstock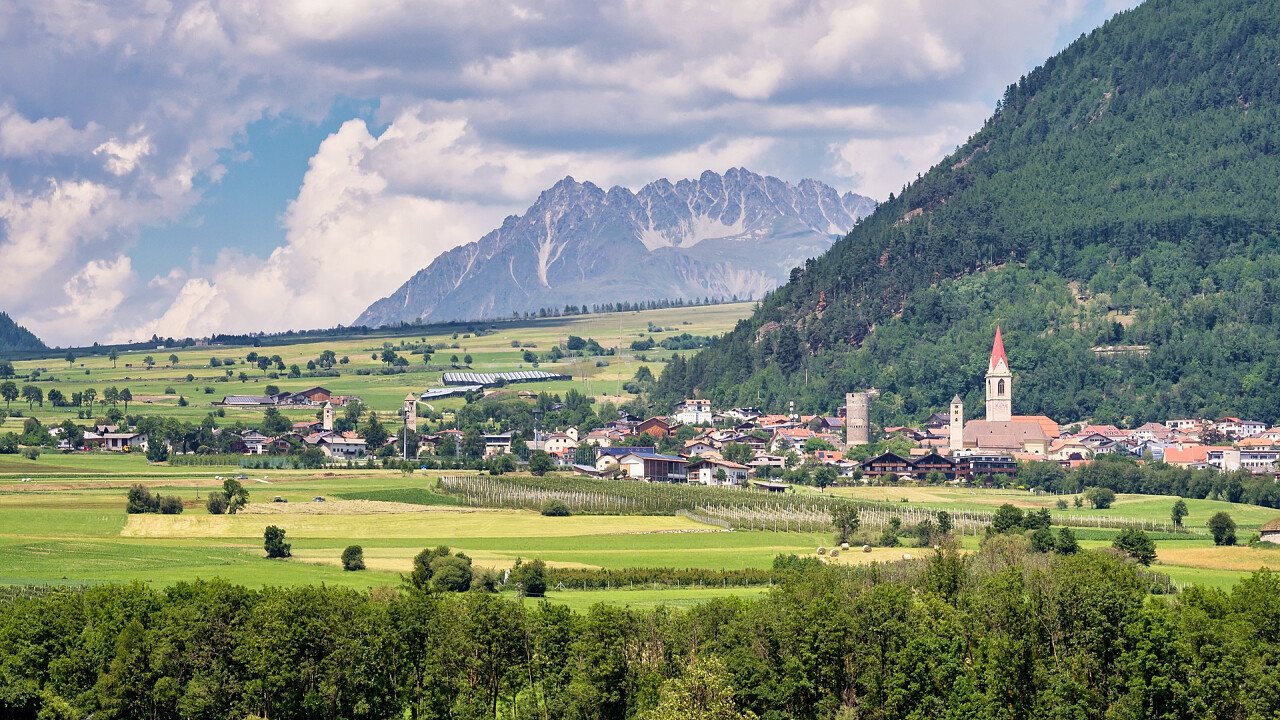 © Rudolf Ernst | Dreamstime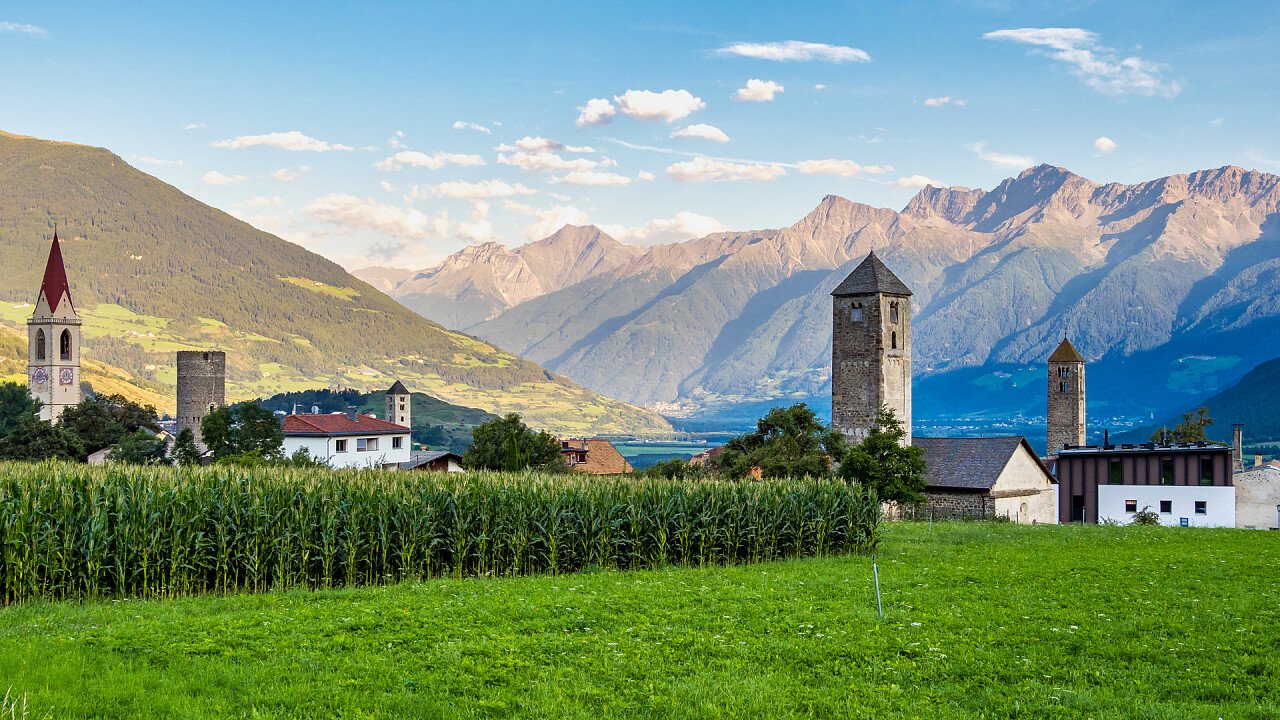 © Rudolf Ernst | Dreamstime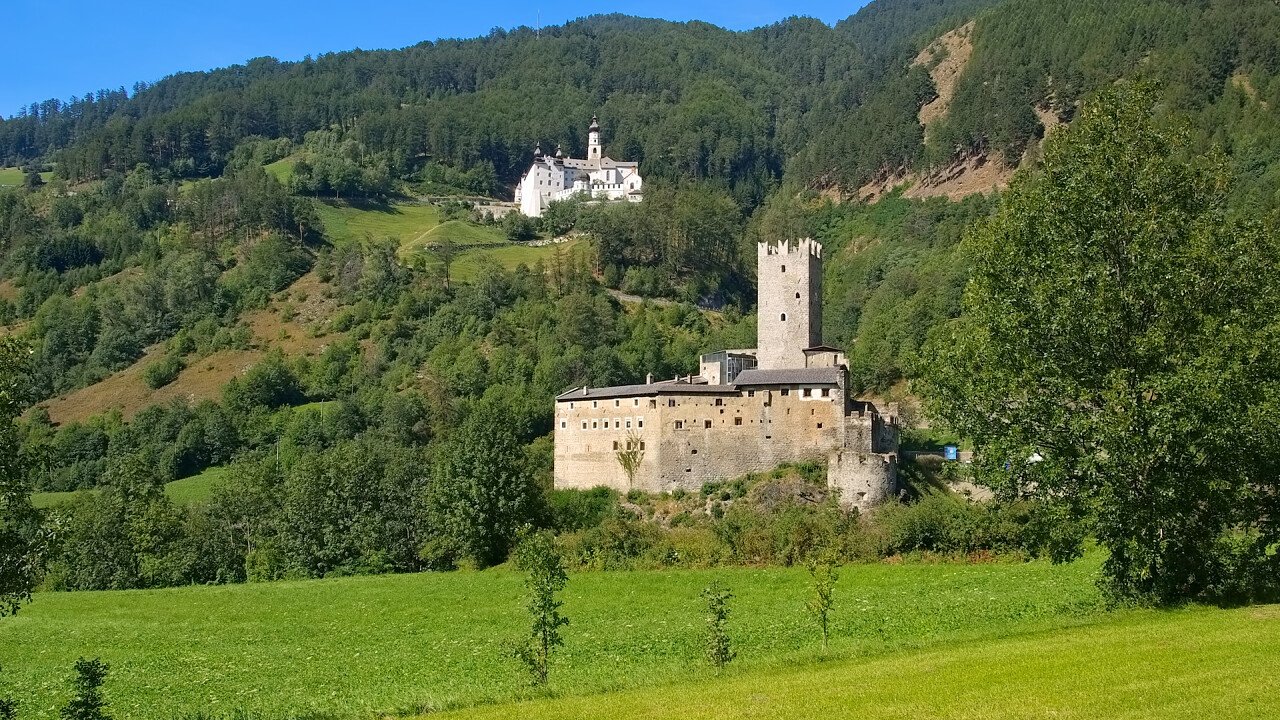 © Depositphoto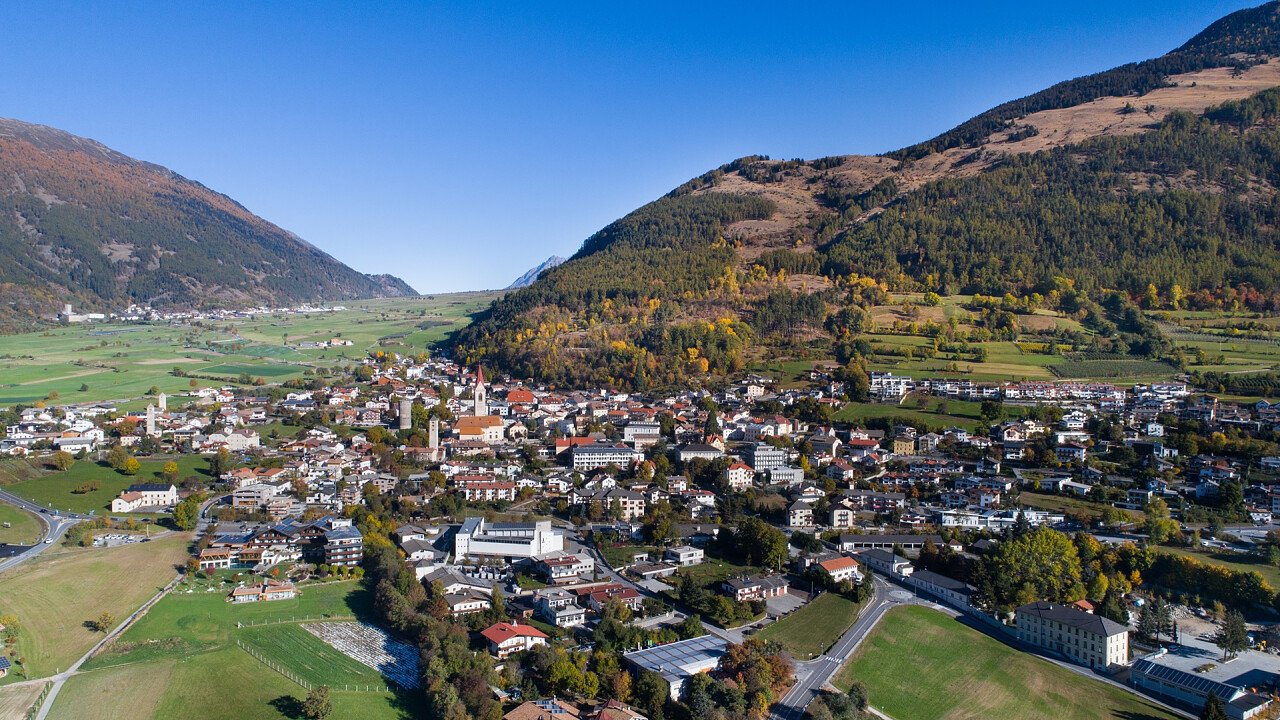 © Shutterstock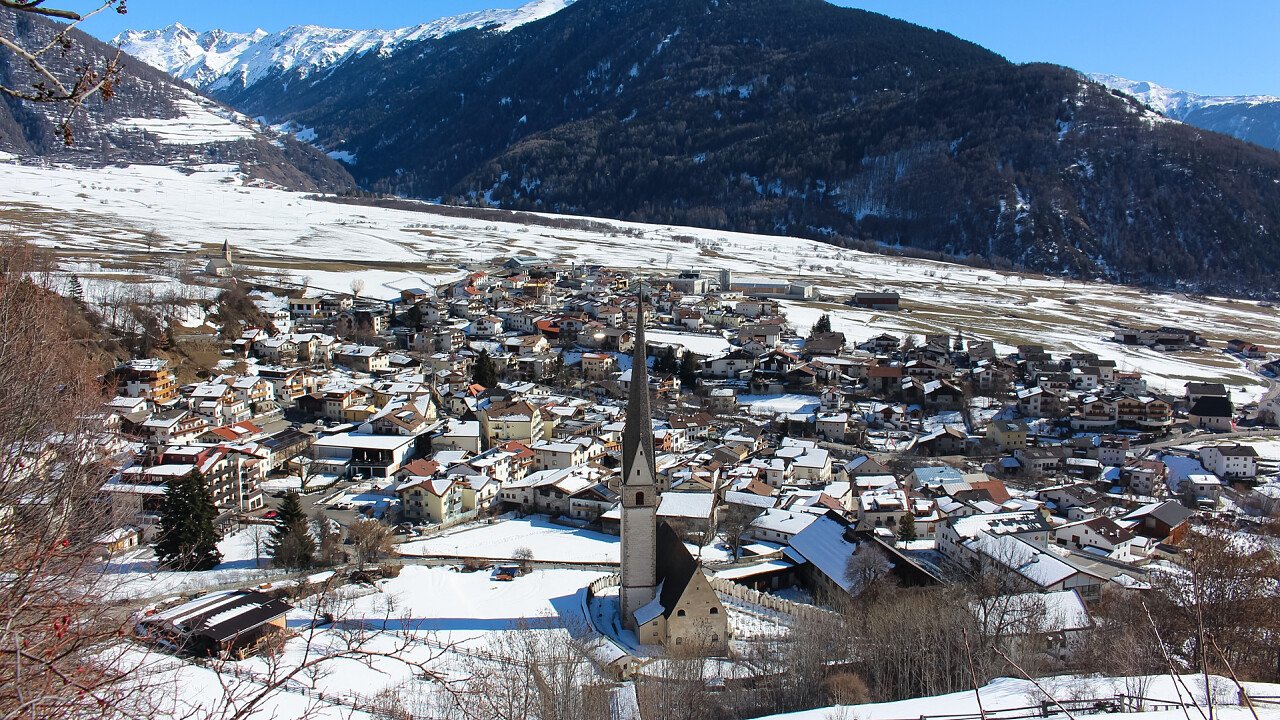 © Shutterstock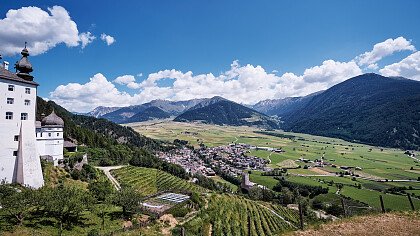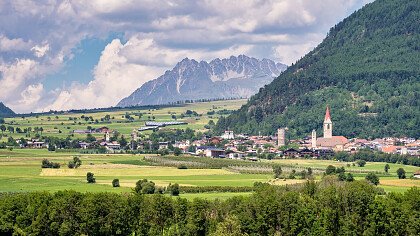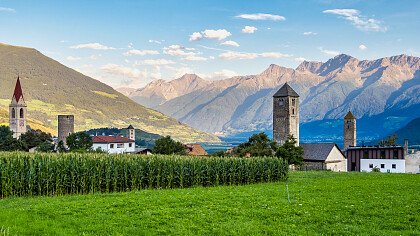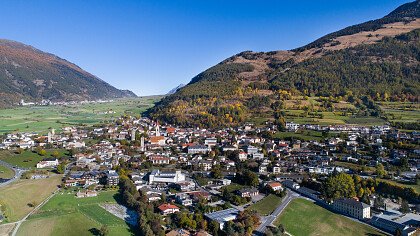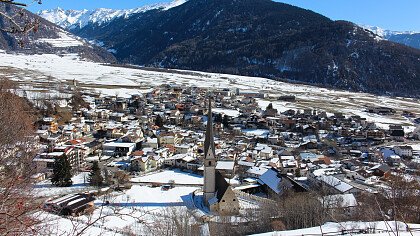 Malles, holidays among churches, castles, cycle paths and ski slopes
Malles, municipality of the Val Venosta valley, is surrounded by imposing peaks like the Ötztal Alps, the Ortles Group and the Sesvenna Range, and yet it is still favored by a mild and pleasant climate. Famous for its Romanic monuments, it is visited also for its many trekking trails and its proximity to the ski center of Watles.
The town center is full of buildings with a Romanic architecture: perfectly preserved churches and bell towers as a reminder of days gone; castles and military towers calling back to harsh times.
At least three are the churches worth visiting: the Abbey of Monte Maria in the administrative division of Burgusio, the highest in Europe, the church of Saint Benedetto with Carolingian frescoes , and the church of Tarces, with an altar of the 5 century.
There are also many military buildings: the Castle of the Prince and the shrine of the Resia Pass in Burgusio, the round tower and the Malles - Glorenza barrier, a series of bunkers built to defend the valley from attacks.
Around the Romanic center of Malles, the lush meadows and hills of the valley feature many trails suitable for the whole family, like the Oberwaalweg starting at the town center. Above 2000 meters there are climbing routes, but you can also practice paragliding, especially near Watles, which becomes a ski center in winter. In less than a twenty minute drive you can reach the ski area Ortler Ski Arena. The administrative division of Silingia has cross-country skiing trails.
Malles is the last stop of the tourist train of Val Venosta. It features quite a large territory, including also three lush green valleys: Val di Mazia, Val di Planol and Val Slingia. Malles is in fact the second largest municipality of South Tyrol. You can relax in the park near Malles and in the modern leisure and wellness center with swimming pools and saunas.