San Pietro di Laion
© Shutterstock
© Funes Turismo Società Cooperativa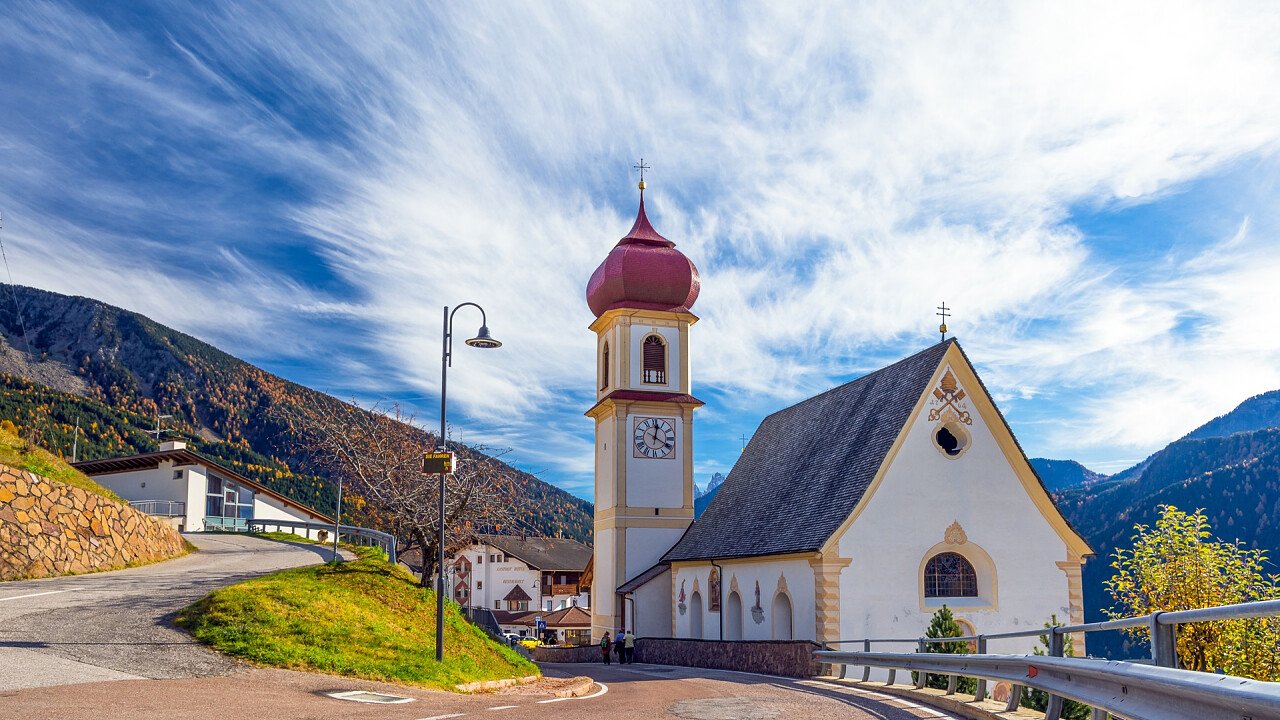 © Loren Image | Dreamstime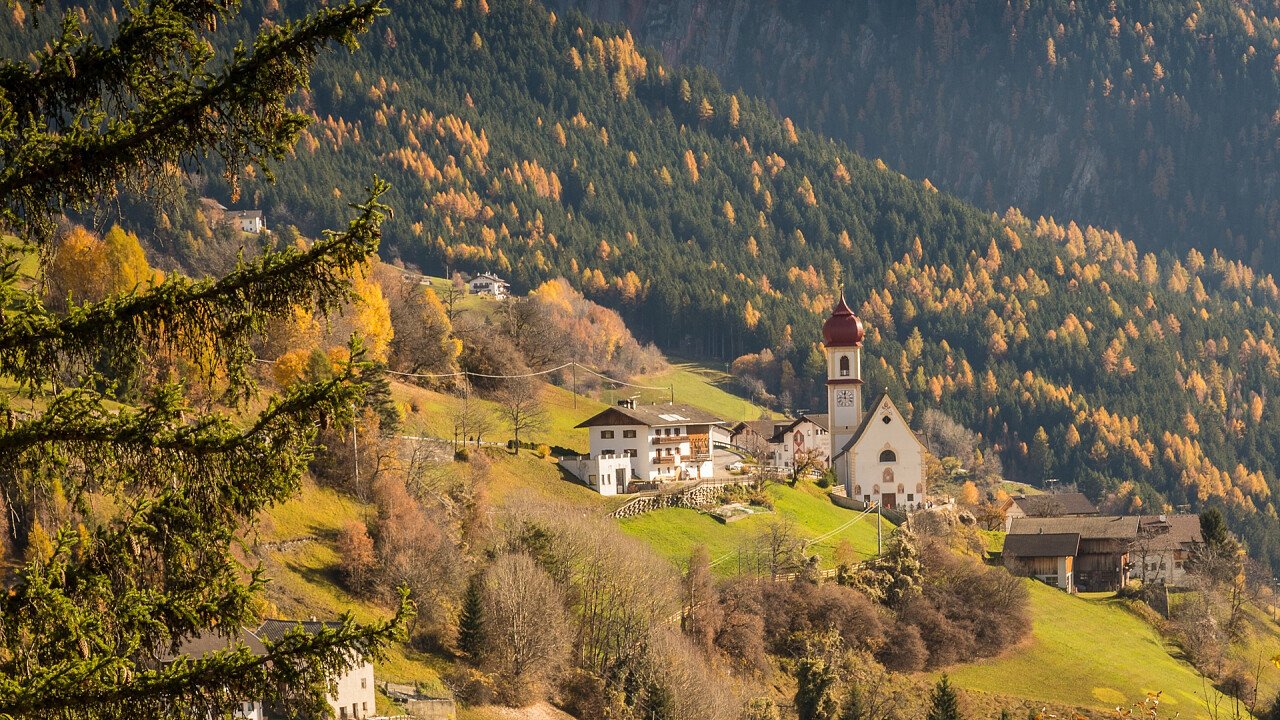 © Loren Image | Dreamstime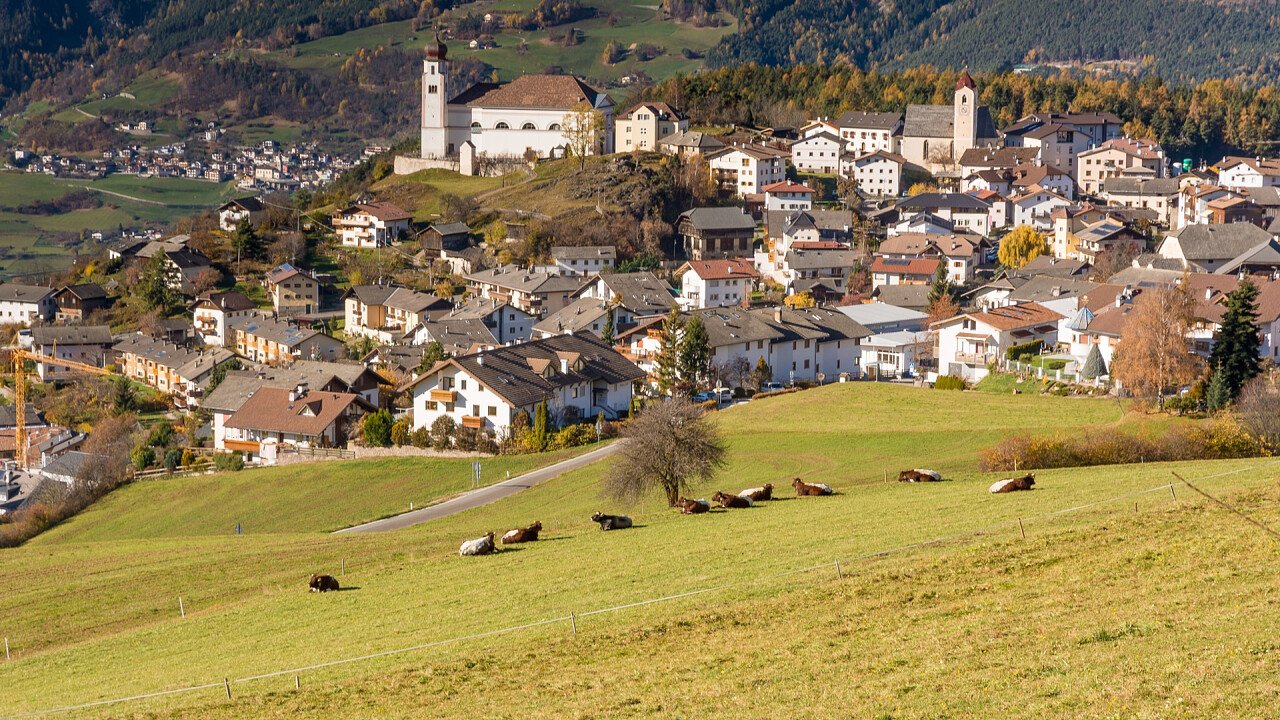 © Loren Image | Dreamstime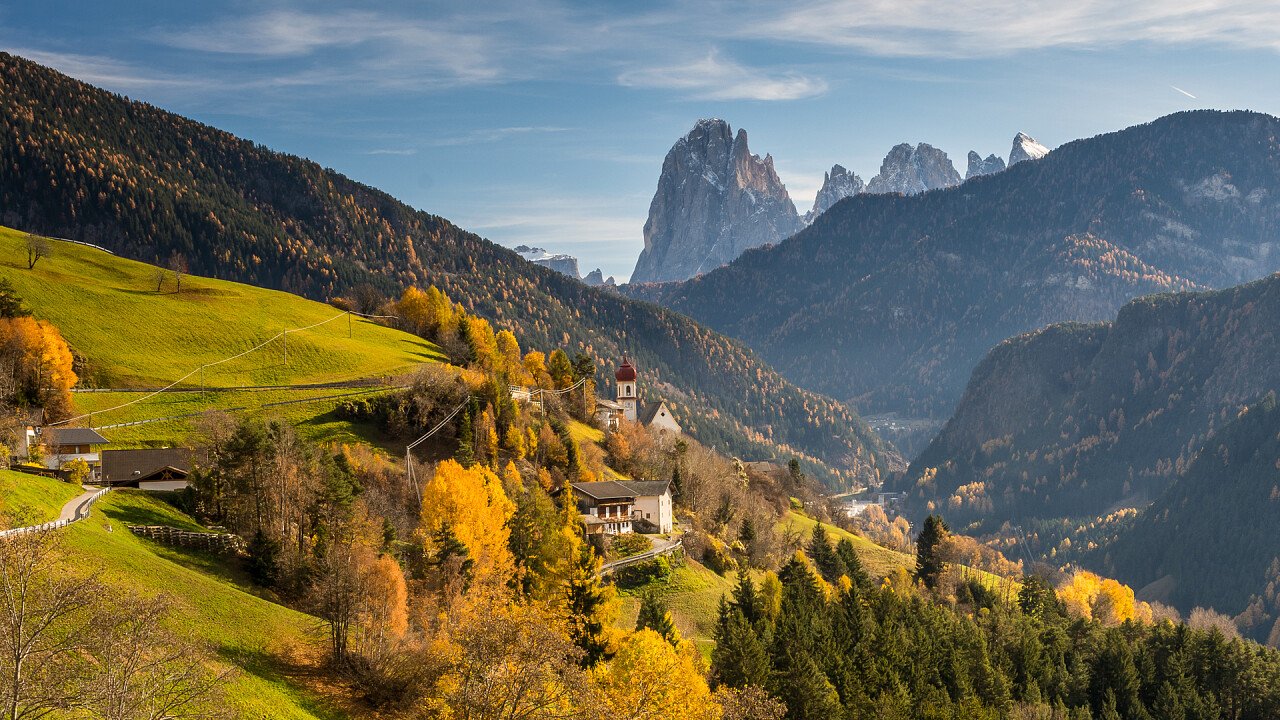 © Shutterstock
© Funes Turismo Società Cooperativa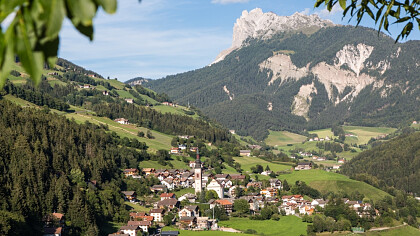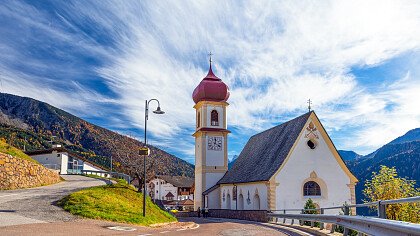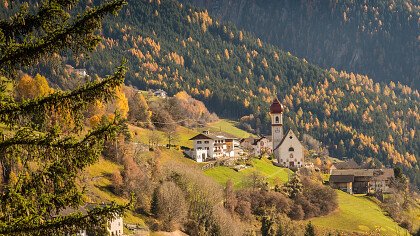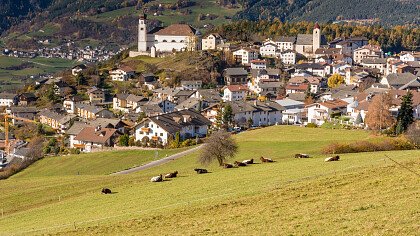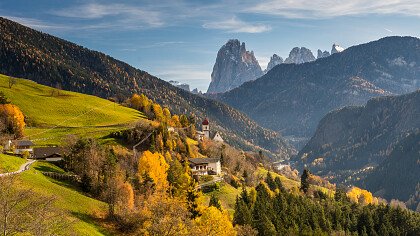 Request a free holiday quote
Hotel San Pietro di Laion
San Pietro di Laion, holidays in the nature
San Pietro di Laion rises in the Valle Isarco valley, in a sunny position along the road that goes from Chiusa to Ortisei. Over the village stretch the pastures of Rasciesa, and not far you find the ski lifts of Val Gardena and the slopes of the Dolomiti Superski.
San Pietro is one of the largest administrative divisions of Laion and is on the way to Ortisei from Chiusa. One of its most outstanding features is the Baroque bell tower with onion dome, built in 1241.
The pastures of Rasciesa, just above the resort, offer a lot of beautiful hiking trails, and from the village an ancient trail leads to Ortisei. The ski lifts of Val Gardena, one of the top winter resorts of the Dolomites, are close by.