Arco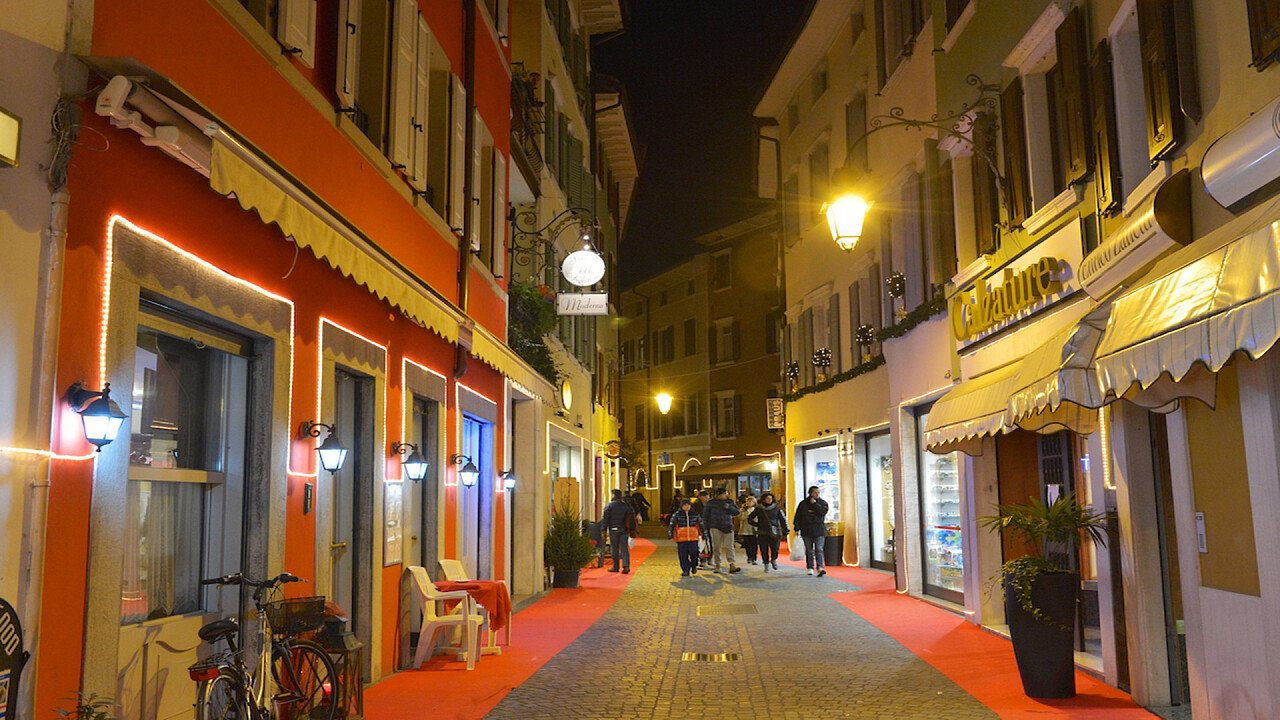 © Roberto Vuilleumier | APT Garda Trentino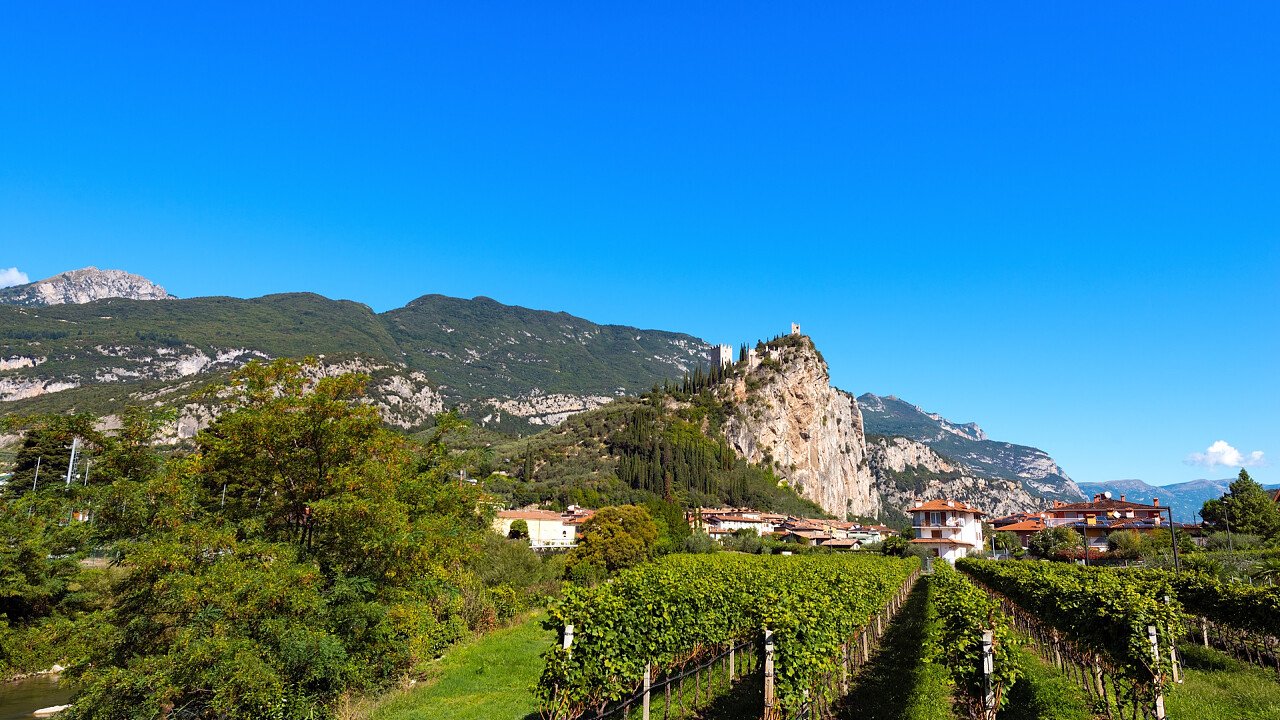 © Alberto Masnovo | Dreamstime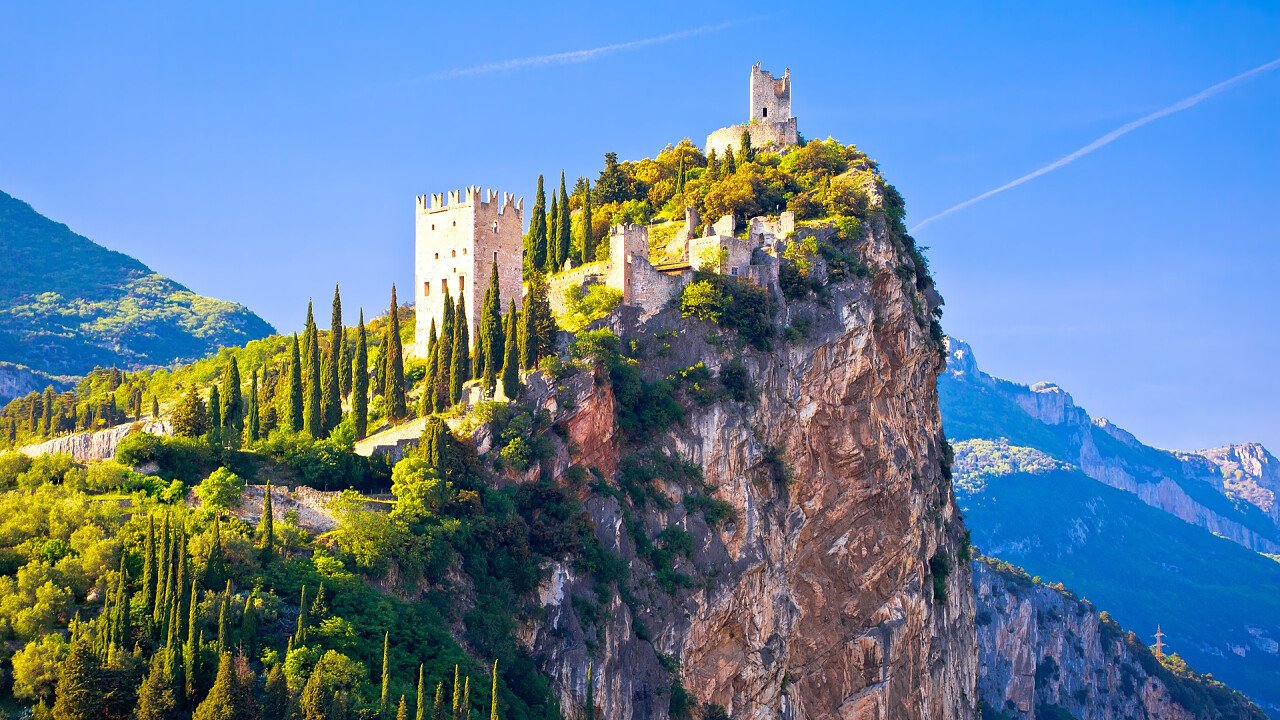 © Xbrchx | Dreamstime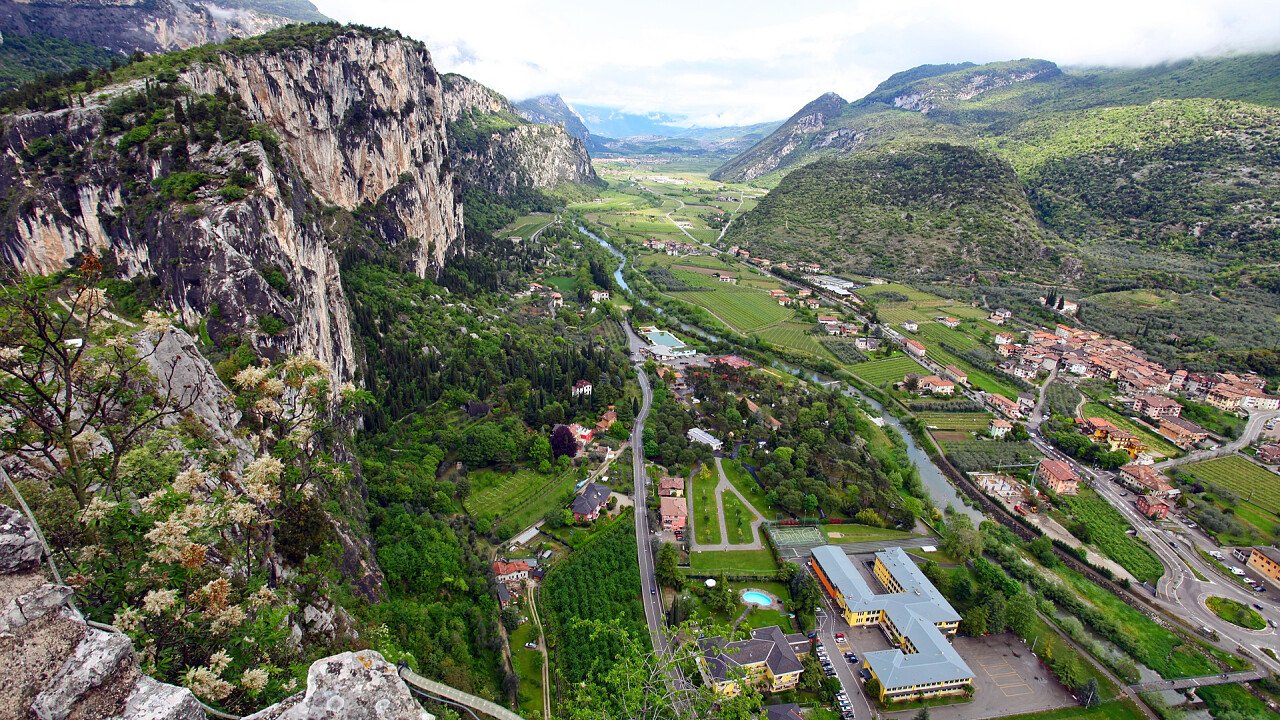 © Photobac | Dreamstime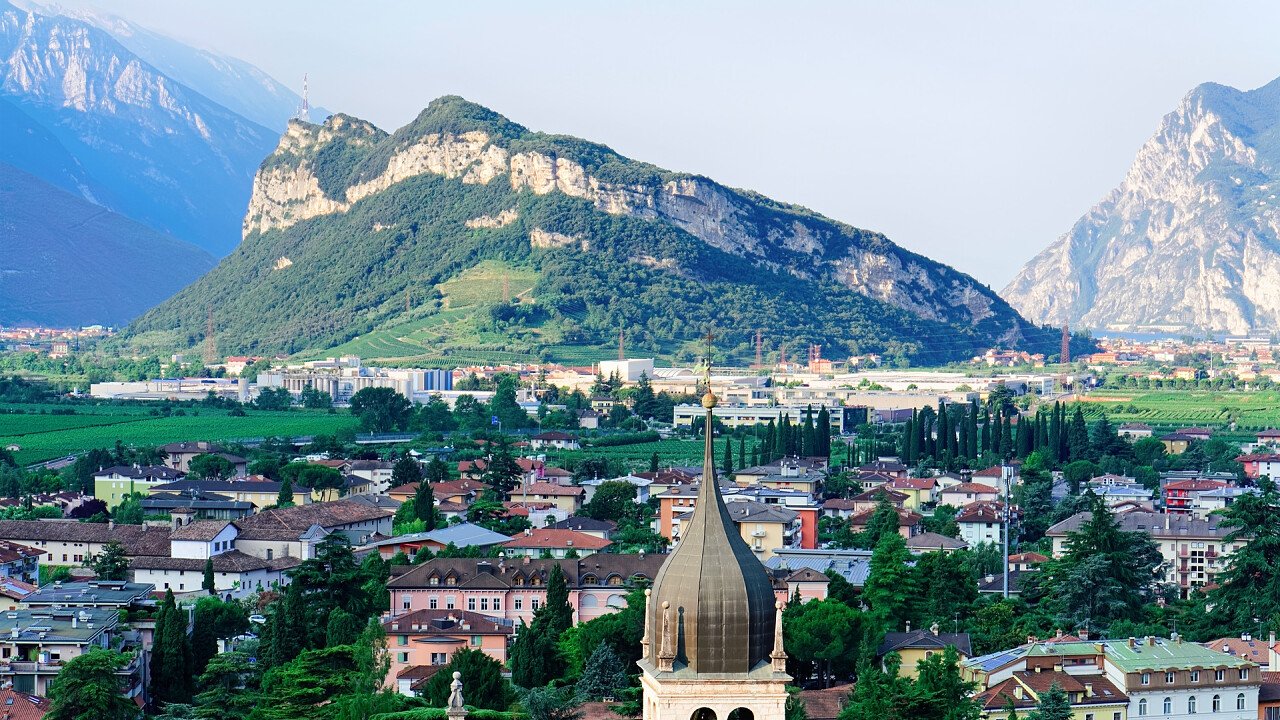 © Erix2005 | Dreamstime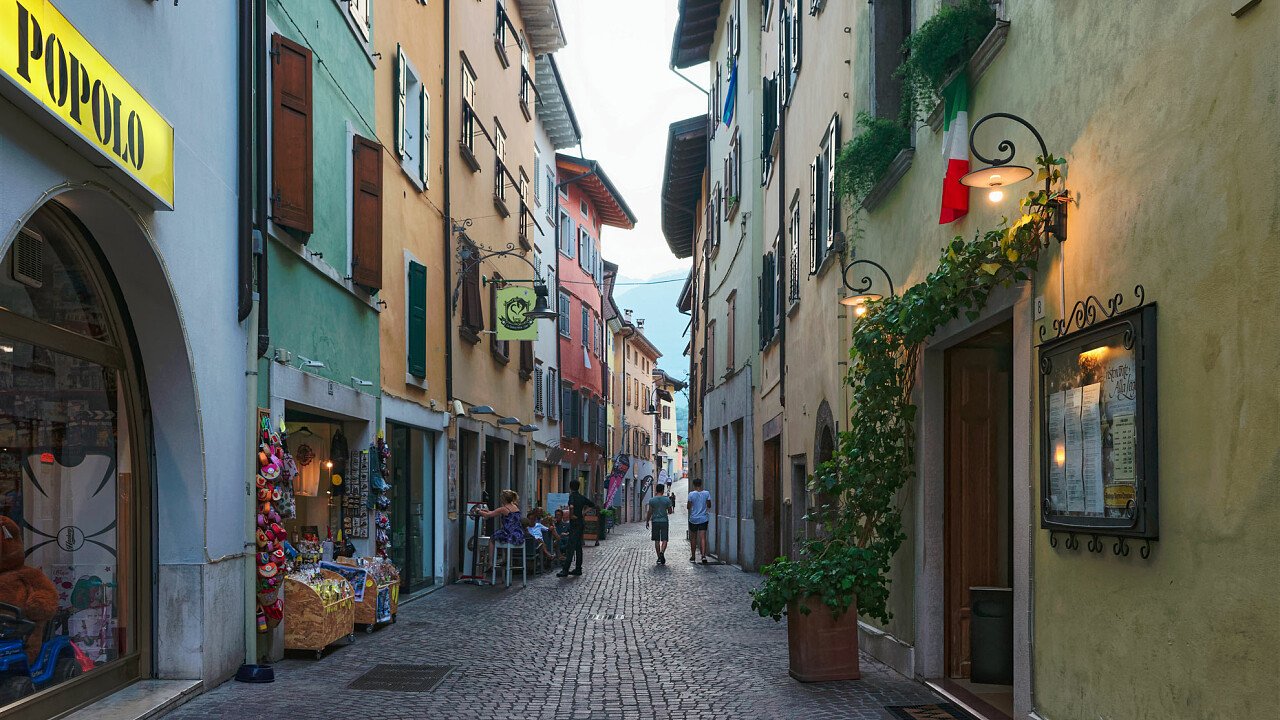 © Erix2005 | Dreamstime
© Alberto Masnovo | Dreamstime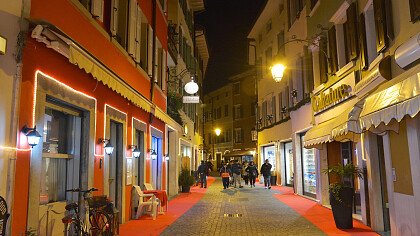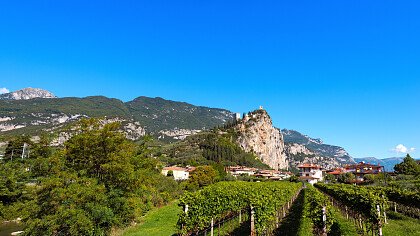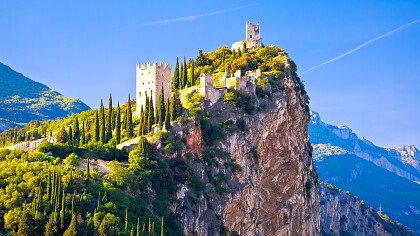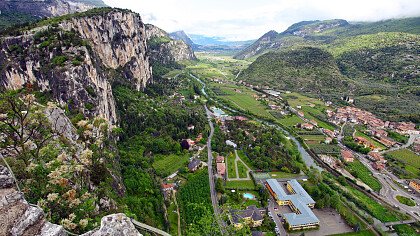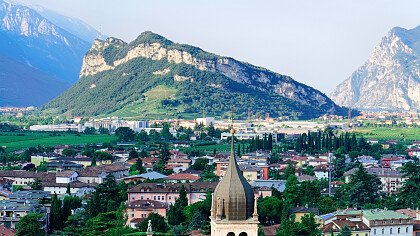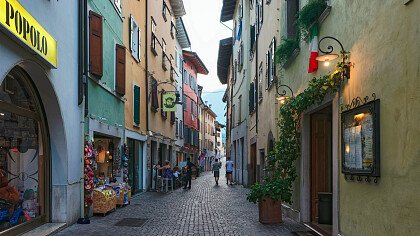 Arco: medieval castle, free-climbing and events
The city of Arco is placed in an enchanting position, between the Lake Garda and the mountains. Thanks to that it offers a pleasant climate and a beautiful landscape, two features that made the city become a well-known tourist resort, especially for sport lovers that appreciate its climbing facilities. Tourists who visit Arco can enjoy a perfect holiday, which is completed by historical and cultural attractions.

Since Habsburg times, Arco was considered a healthy resort, an ideal destination for those looking for a reinvigorating holiday. An evidence of that are Villa Arciducale - which includes an Arboretum, a marvelous botanic garden, and was commissioned by the Archduke Albert of Habsburg - and the numerous historical palaces scattered throughout the city. The charming medieval castle, from a precedent age, can be reached through a pleasant walk. It preserves ancient frescoes and offers a breathtaking view.

Arco is known worldwide for its free-climbing facilities: the surrounding crags allow routes of different levels: some of them are suitable for families and beginners, others are more demanding and complex. Moreover, the city hosts the Rock Master competition, which attracts year after year the world's best climbers. By the way, the city is that popular for free-climbing that it has been chosen to host the World Cup in 2011.
But climbing is not the only sport you can practice in Arco. Bike lovers will find a wide choice of panoramic itineraries for mountain biking (such as on Monte Velo or on Malga Campo) or cycle tracks (along the Sarca river or along the Lido). Lido di Arco offers also perfect conditions for sailing sports (like windsurf or boat sailing). Who loves easy walks and Nordic Walking will find a lot of opportunities in Arco, its area offers a lot of attractive spots you can reach by foot: Bosco Caproni, Saint Apollinare's Church and the Hermitage of Saint Paul are just some of the possible destinations in the surroundings.

Not to miss are the traditional events that take place during the year, like the typical Christmas markets and the Habsburg Carnival, a spectacular historical reenactment full of fashion highlights.