Gosaldo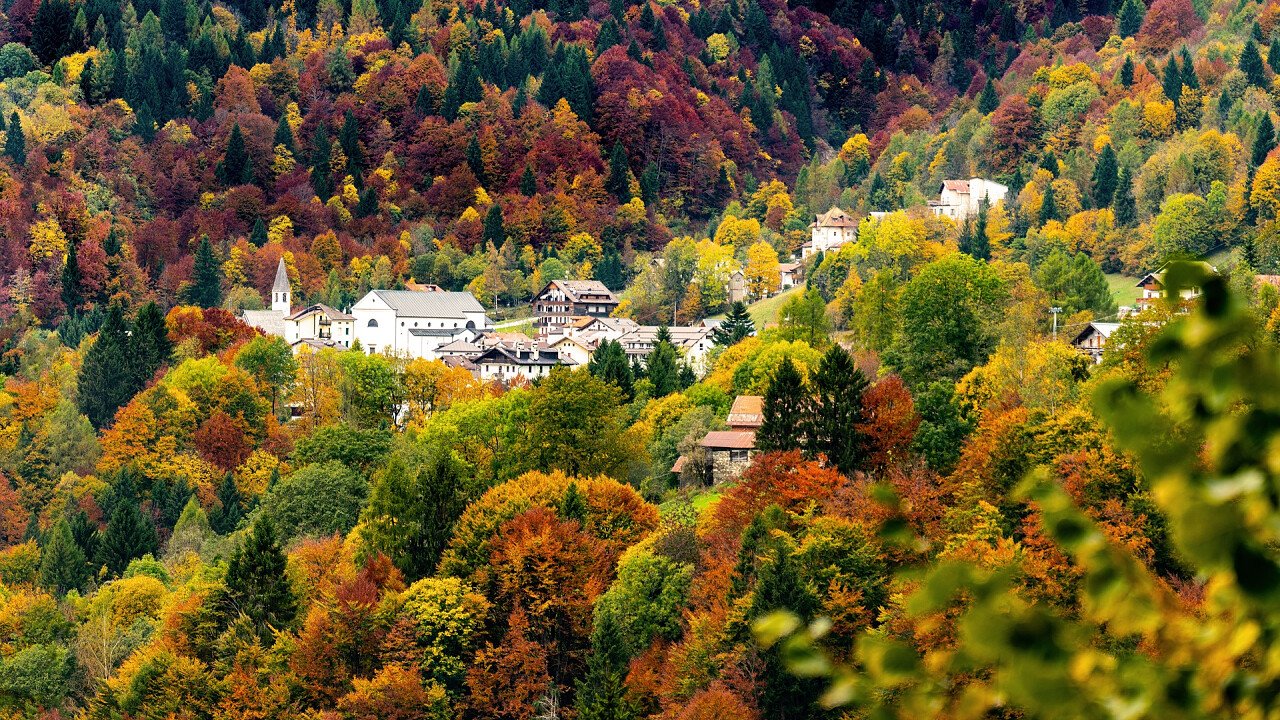 © Ina Hensel | Dreamstime
© iStock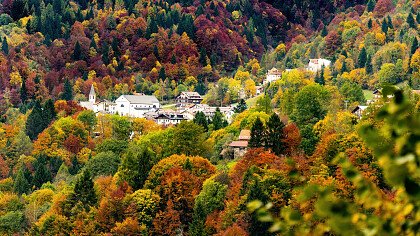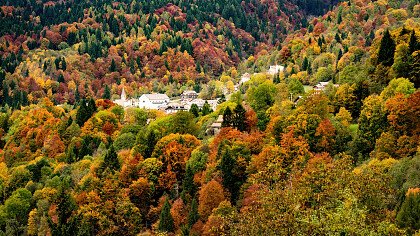 Gosaldo in the nature reserve Parco Naturale delle Dolomiti Bellunesi
Gosaldo is included in the nature reserve Parco Naturale delle Dolomiti Bellunesi and is situated in the northern part of the Valle del Mis, bordering the Province of Trento. Its territory is certainly worth a visit thanks to its surrounding peaks, excellent locations for mountaineering, its old churches and the typical handicraft of local chair makers. Quiet and welcoming, this village is an ideal destination for a family holiday.
Its municipality comprises several small hamlets, overlooked by imposing massifs which since years attract numerous mountaineers: Croda Granda, Sasso d'Ortiga, Mount Agner and Piz di Sagron. A less demanding but not less interesting walking tour is the one that from Forcella Franche leads to the Mines of Valle Imperina, suitable also for families: the same dirt road was crossed for centuries by local people employed by the pit from which, between 15th century and 1962, silver and copper was mined.
Another typical business in Gosaldo has always been the one of the chair maker: since 18th century to the 1950s the village's children and men used to emigrate every year in order to sell their handicrafts in Italy and abroad. The remarkable monument placed in the main square of Don, the major hamlet, remembers this old trade. Don hosts also the Ethnographical Museum of the Chair Maker, which holds original items, pictures and statements not only of this craft but also of the art of wood carving, iron work and dairying.
Noteworthy are also the old churches: the one placed in Don, dated back to the 16th century, which holds estimable paintings, the one of Tisèr, build in the 16th century, and the lovely chapel dedicated to Our Lady of the Snow situated on the Forcella Aurine pass. The pass boasts also a small ski area with three slopes, floodlit for nighttime skiing and always covered with snow thanks to a snowmaking system, just perfect for families with children.