Mezzana - Marilleva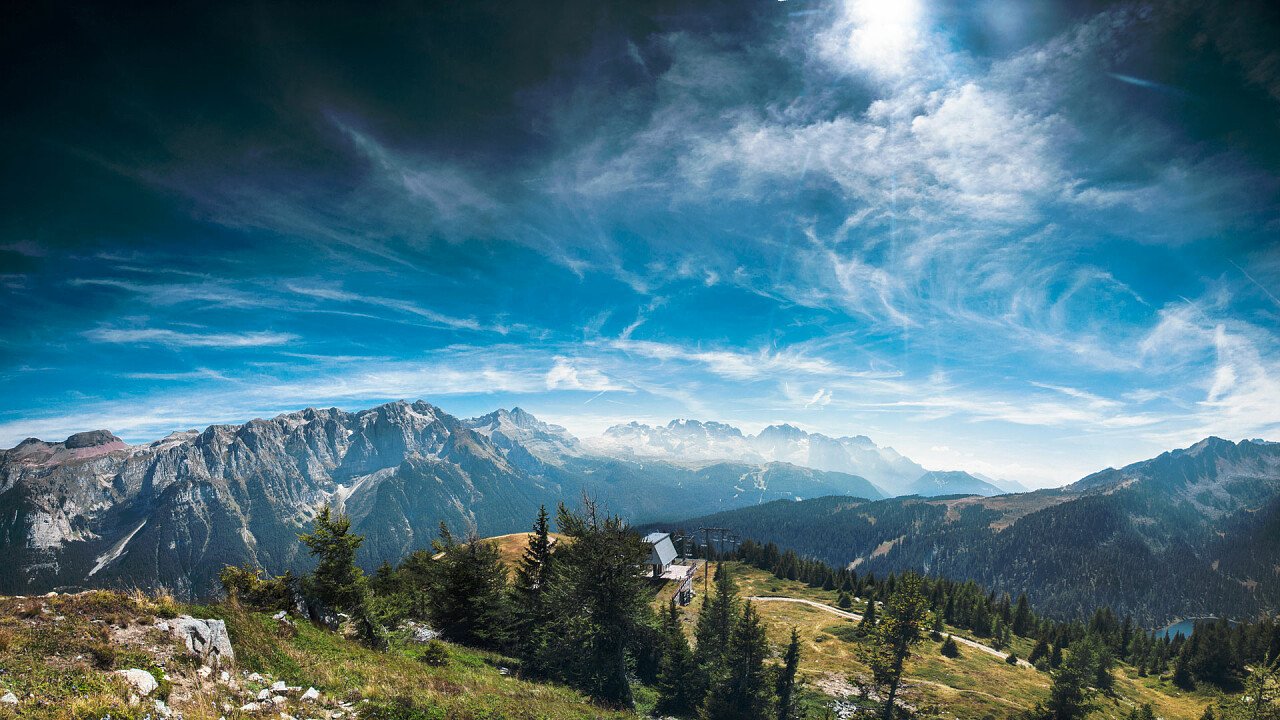 © Shutterstock
© M Corrierro | APT Val di Sole
Mezzana-Marilleva: ski and hiking
In Marilleva you can reach the ski runs directly by train. The Folgarida-Marilleva offers you hotels and facilities with direct access to the ski slopes, whereas in Mezzana the international canoe slalom center awaits you.
Mezzana
Mezzana derives its name from its position, in the middle of the Val di Sole valley, and is an international tourist resort thanks to its international canoe center, where you can learn canoe slalom on the Noce stream. Mezzana has a fully equipped leisure center and is appreciated for the beautiful mountain landscapes and for some of the most fascinating mountain bike tours of the valley: the tour to the lakes of Malghetto, the one taking to the rural buildings typical of the area called masi above Roncio, small and peaceful Alpine village, or the Val di Sole cycle path.
Marilleva
Marilleva, administrative division of Mezzana, is a famous ski resort founded in the 60's and connected to Folgarida and Madonna di Campiglio. It offers 106 km slopes you can reach without the car. The resort is divided into two centers: Marilleva 900, urban center rising on the valley floor that can be reached by train, and Marilleva 1400, that you can easily reach with the lift facilities at an altitude of 900 m or following the road. Here you find a wonderful ski area suitable also for beginners, with state of the art facilities directly on the slopes. It hosts the International Congress of Cardiology. The resort offers not only a well equipped ski area, but also playgrounds, trekking trails and an indoor swimming pool.