Ossana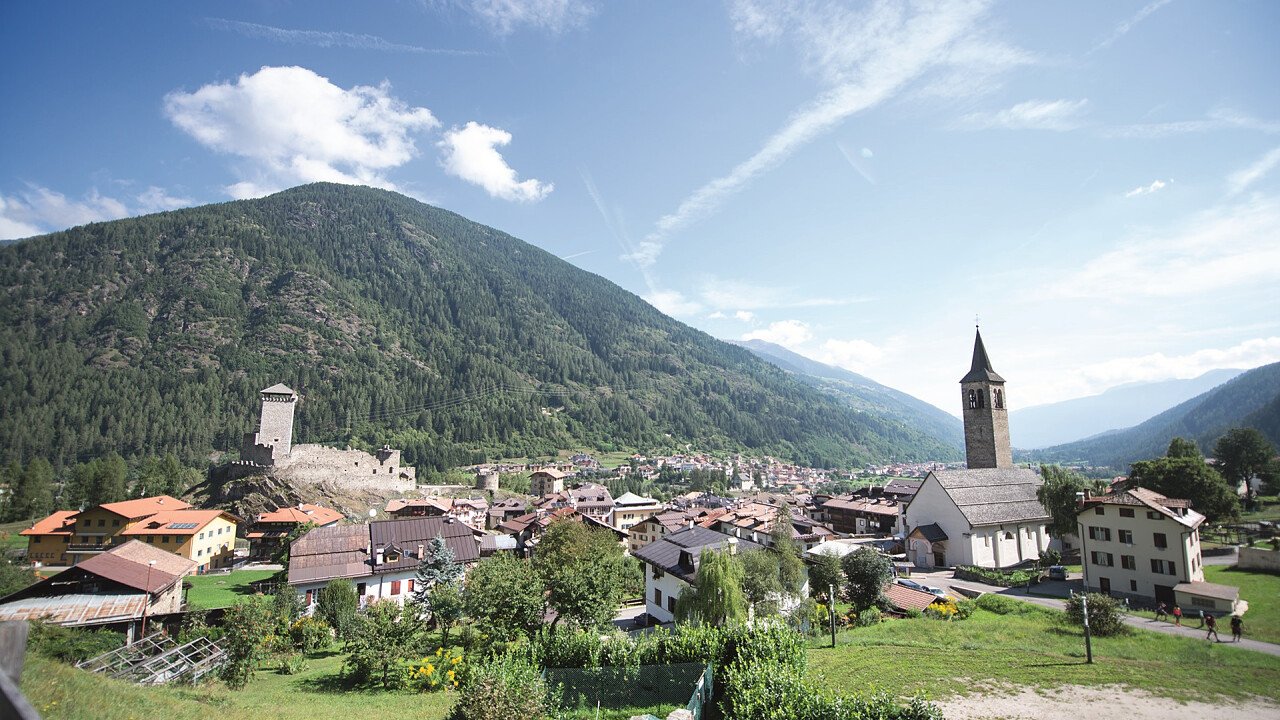 © Rotwild | APT Val di Sole
© Rotwild | APT Val di Sole
© Rotwild | APT Val di Sole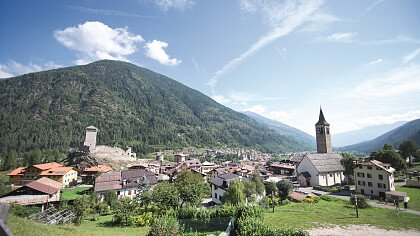 Request a free holiday quote
Hotel Ossana
Tonale-Pass - Vermiglio
The Family Hotel Adamello in Passo Tonale is situated in a central and pano...
---
starting from:
66€
night/person
Tassullo
Agritur Renetta is located in Tasullo, at the foot of Mount Peller in Val d...
---
starting from:
45€
night/person
Holidays in Ossana in Val di Sole
Ossana is situated at the beginning of the Val di Peio valley, at the foot of the Presanella group. In the past it served as main religious center of the whole valley and assumed power thanks to the castle of S. Michele. Besides, the castle Ossana features also other remarkable historical and cultural buildings, as for example several churches which are scattered around its various hamlets. Its territory allows to practice numerous sport activities, both in summer and in winter.
The Castle of Ossana
Ossana, awarded the "Most beautiful sky in Italy" certification, is a small settlement which lies just in the middle of the northern part of Val di Sole and offers several interesting amenities, as for example its old castle. The Castle of San Michele is dated back to the Lombards and was owned by several noble families. This stronghold is located in an unusual position, in fact it lies on a rock and is hardly accessible from three sides. Its quadrangular tower is a landmark for the whole Val di Sole valley.
Ossana: religious centre
In former ages this village has been an important religious midpoint for the northernmost part of the valley, this is proved by the presence of several churches spread around its territory. The Church of St. Mary Magdalene, placed in the hamlet of Cusiano, is dated back to fifteenth century and comprises one nave and frescoes of Giovanni and Battista Baschènis, and there is also a Chapel dedicated to Saint Roch, which is positioned at the end of the churchyard. The Church of St. Vigil, in Renaissance style, lies in the center of Ossana and presents an imposing Roman bell tower. Last but not least, the Church of St. Anthony, in Colle Tomino, which is the most expressive example of a Baroque construction, with 13 Stations of the Cross dated back to eighteenth century. At the foot of this church lies the Austro-Hungarian war cemetery. The plateau which hosts the war memorial has now become Park of Peace, here takes place every summer the well-known international wood carving competition.
Ossana: sporting activities throughout the year
Ossana is an ideal location for several sport activities, which can be practiced all year long: in summer you can do rafting, hydrospeed and kayaking, thanks to the Rafting center situated in Cusiano, or enjoy its interesting hiking and mountain biking possibilities, as well as practice Nordic Walking. This village is also starting point for an enchanting and scenic walk which leads to Val Piana, the perfect place for easy walks.
Winter holidays in Ossana
Ossana boasts also a Cross Country Center, which is just ideal for those who love winter sports. Moreover, the town lies very close to the ski district Folgarida-Marilleva and to Madonna di Campiglio, ideal destinations for ski and snowboard fanatics. The Rafting Center offers several sport activities, for example skiing and snowboarding at the snow park, or ice skating, and there are also skilled instructors.
Ossana and its exhibition of nativity scenes
From December to January Ossana displays one of the most enchanting Nativity Scenes of Trentino, with a suggestive lit up route among its old suburbs and its most distinguishing hamlets, with more than 100 typical cribs.