Proves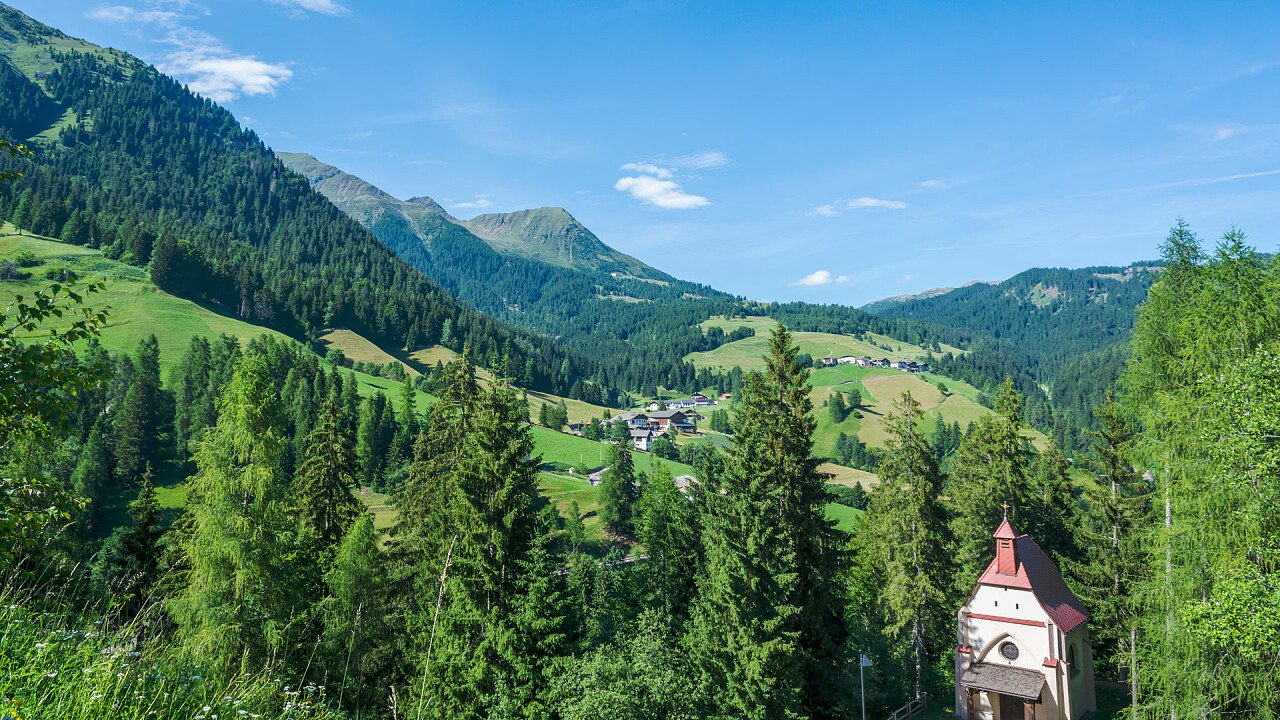 © Loren Image | Dreamstime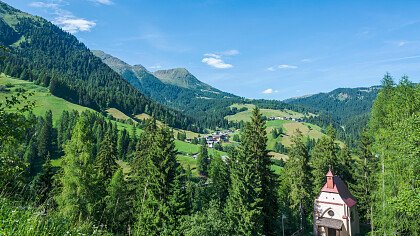 Holidays in Proves in the most intact nature of the Alta Val di Non
37 km south of Bolzano is the South Tyrolean municipality of Proves, the highest in the Alta Val di Non and one of the three German-speaking municipalities. A small typical mountain village consisting mainly of rural farms where time seems to have stopped. The neo-Gothic parish church built between 1870 and 1876 by Franz Xaver Mitterer is a site to behold. Another historical site to visit is the bunker of Passo Palade at 32 km, one of the largest in the region, inside which are mineral and photographic exhibits.
The Alta Val di Non is a truly idyllic landscape surrounded by intact nature where you can admire spectacular gorges and streams a few kilometers from Proves, such as the Rio Sass canyon in the village of Fondo at 19 km and the Novella stream at 16 km in the homonymous Fluvial Park of Cloz, Romallo and Dambel.
Proves is the ideal destination for activity-filled holidays in South Tyrol. Excursions and bike tours in summer, snowshoeing in winter: a true paradise for those seeking tranquility and peace away from the hustle and bustle of everyday life.
The area is full of hiking trails. Of note is the one and a half hour itinerary to the "Stierberg Alm" hut departing from Proves and suitable for everyone. For those who prefer more challenging walks, the Aldo Bonacossa path, the Mendola crest, the Maddalene group, and Monte Luco are ideal.
Around the town of Proves, mountain bike enthusiasts will find interesting tours, such as the ascent to Passo Palade, the Val di Non cycle path, and the routes around the Mendola and Maddalene Group.
During the winter season, the Mendola and Maddalene mountains lend themselves to ski mountaineering and exciting excursions with snowshoes. Skiers can ski in the nearby ski areas of Merano 2000, Monte San Vigilio, and Schwemmalm in the Val d'Ultimo. For those who want to ice skate, Proves also has an ice rink.