Misurina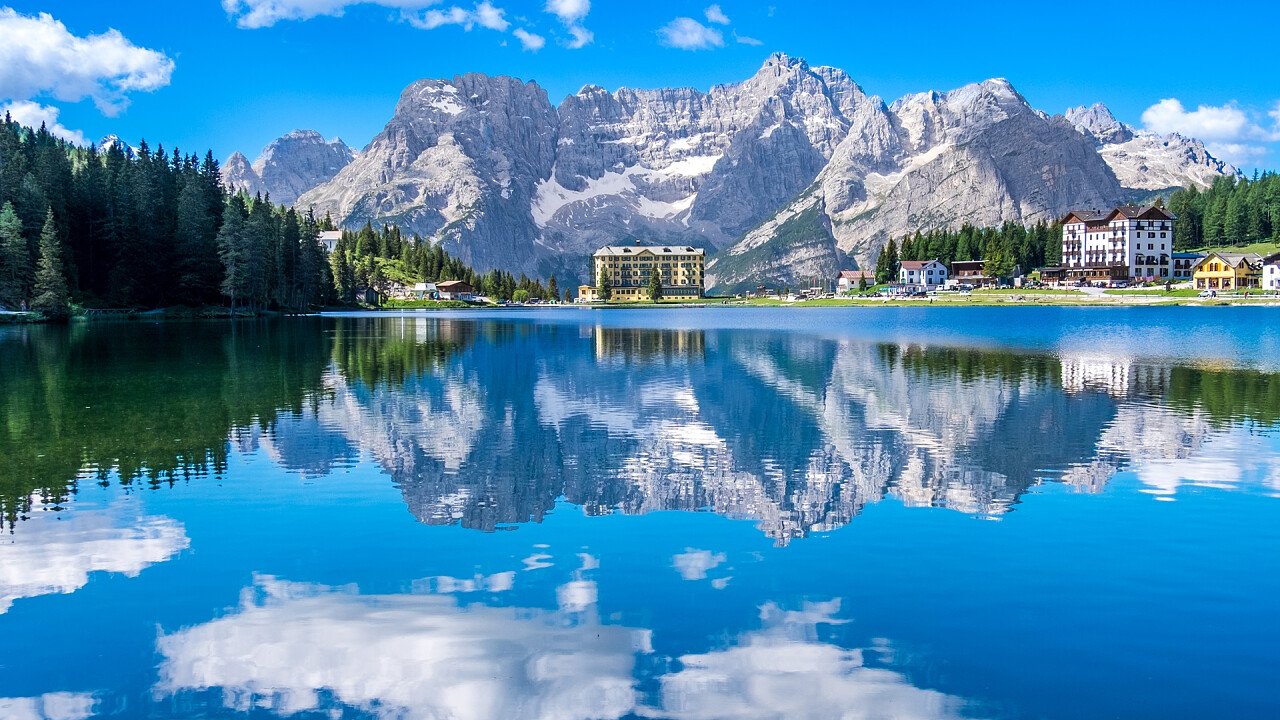 © iStock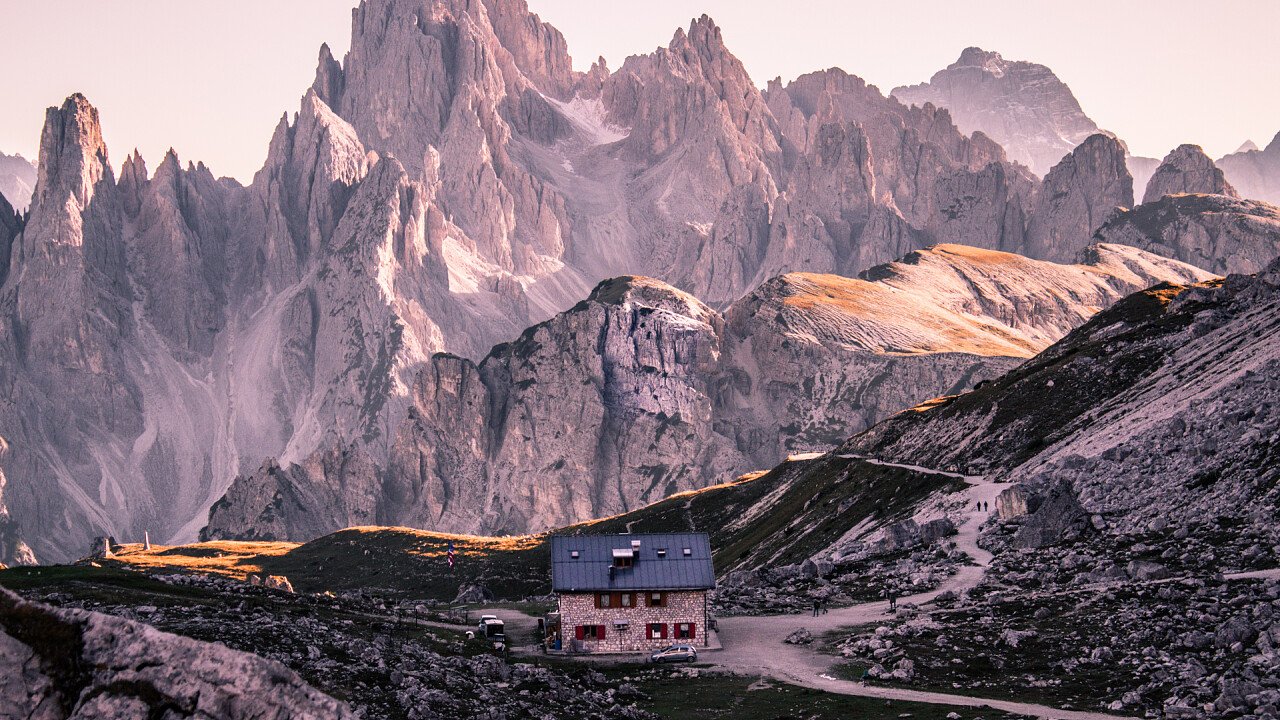 © Elena Bellotto
© iStock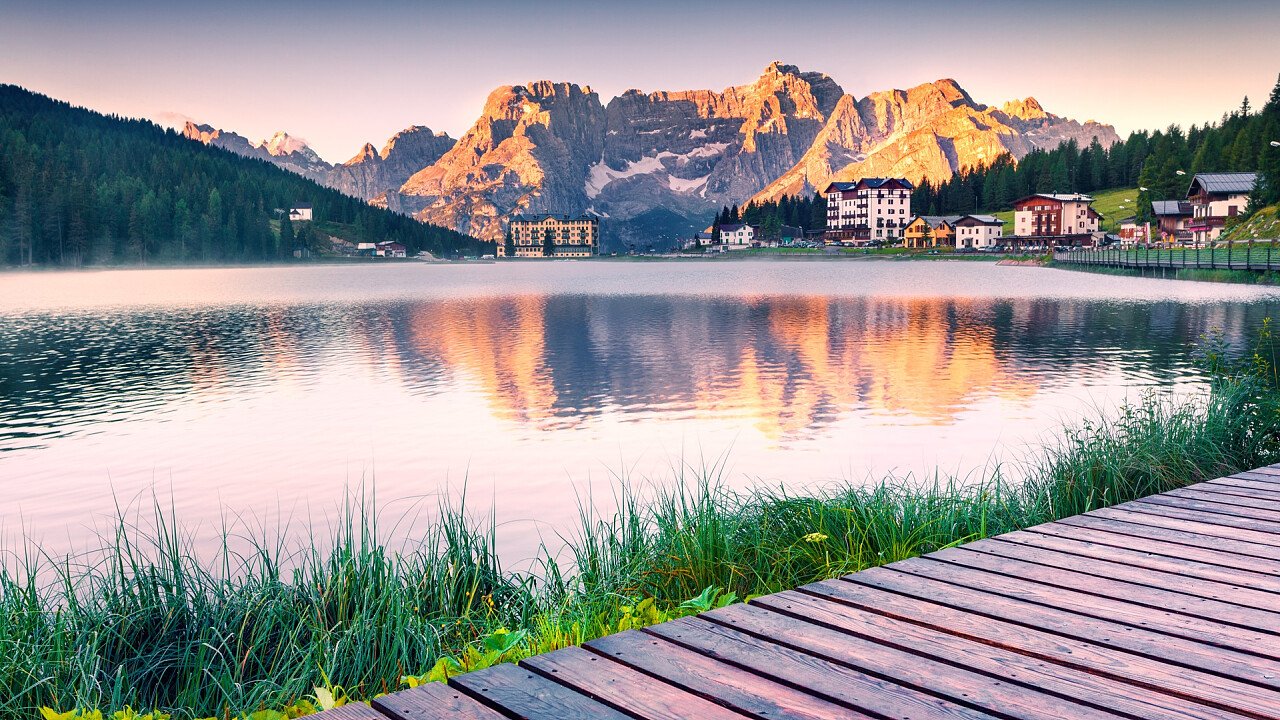 © Depositphoto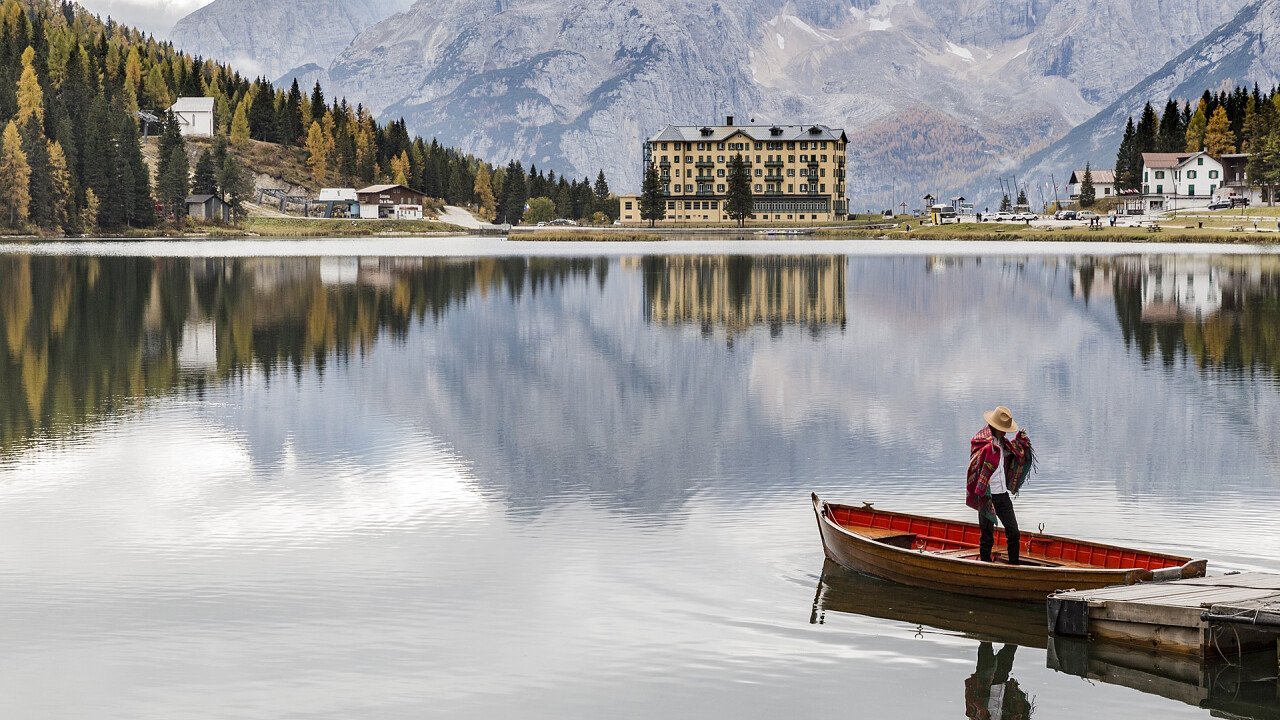 © Mario Vidor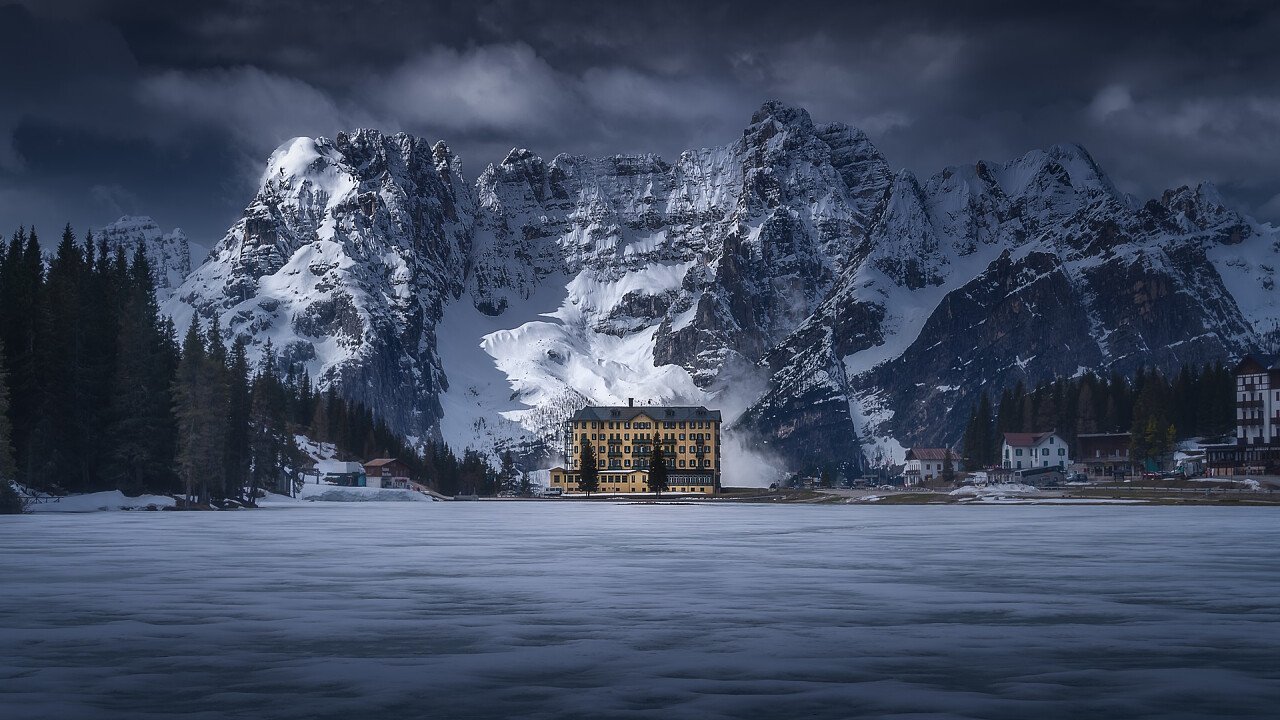 © Andrea Caglio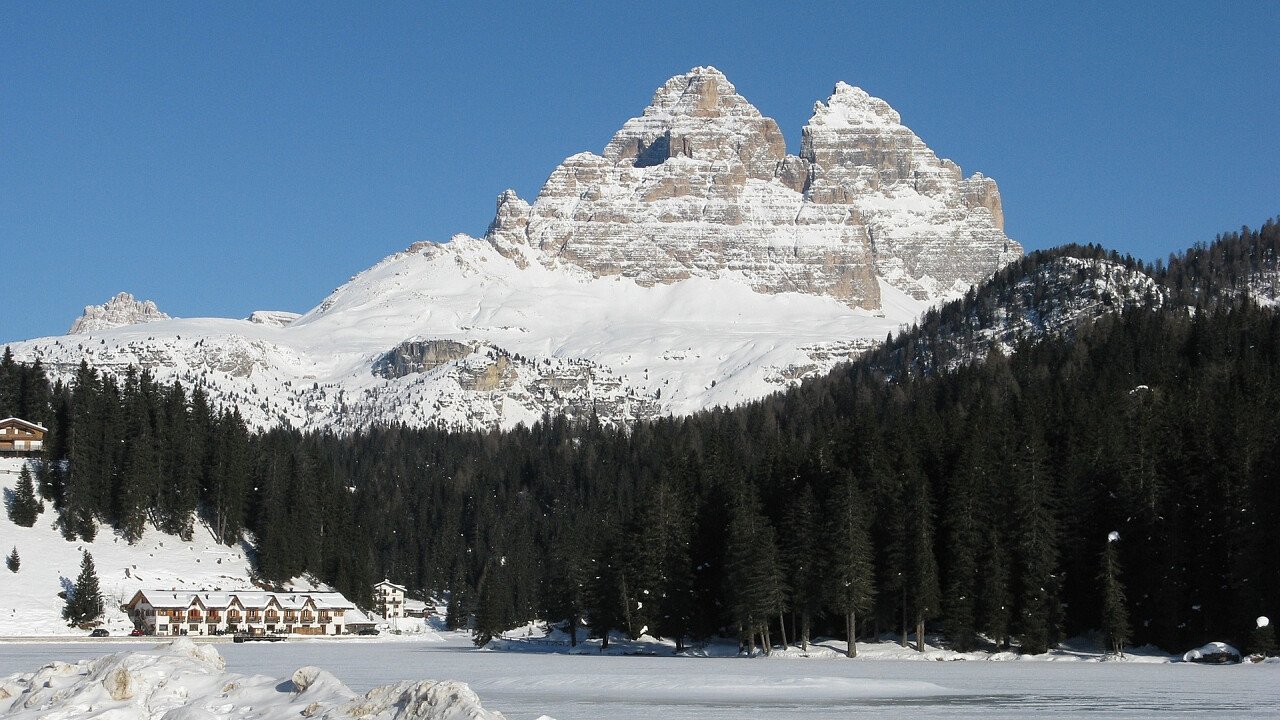 © lynx_900 | Pixabay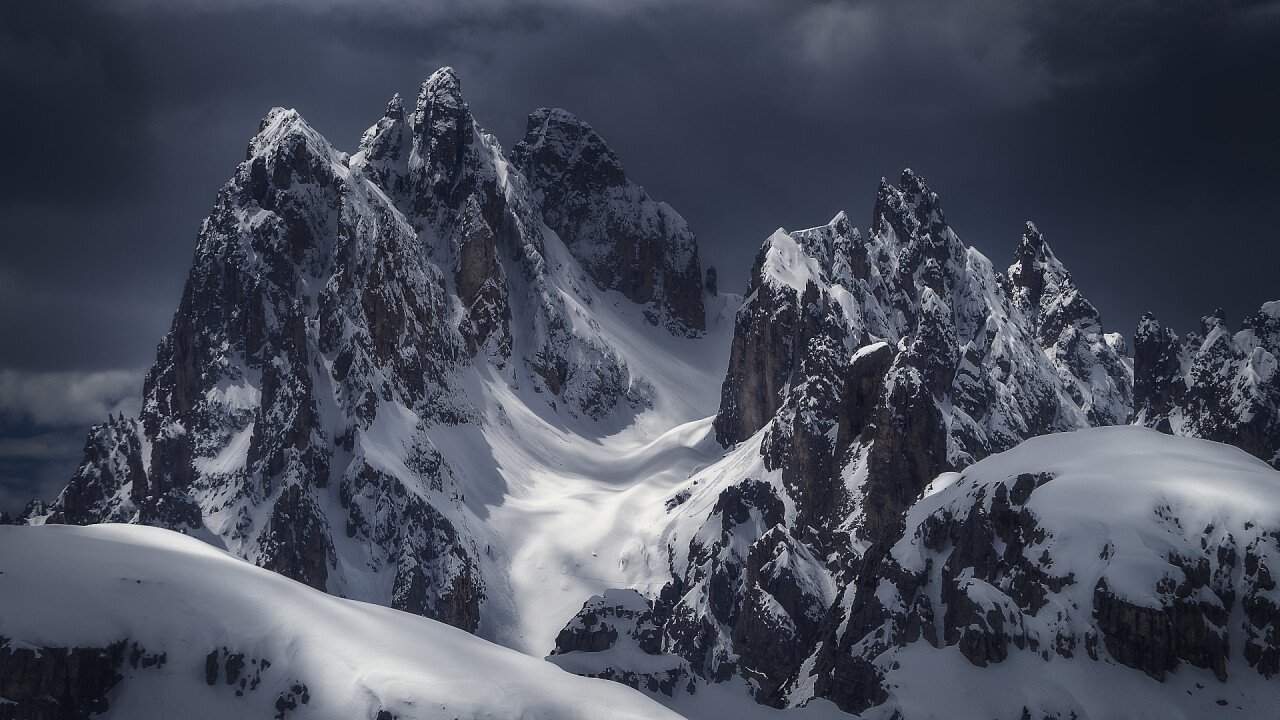 © Andrea Caglio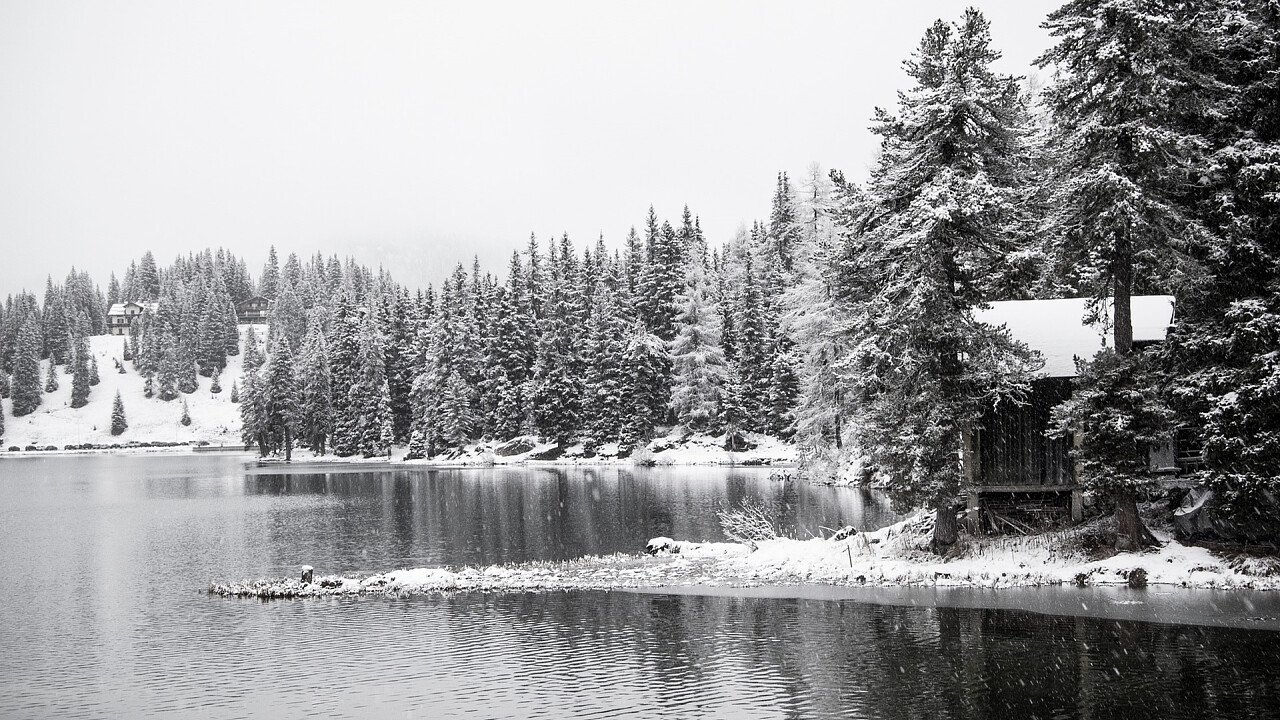 © Cnippato78 | Pixabay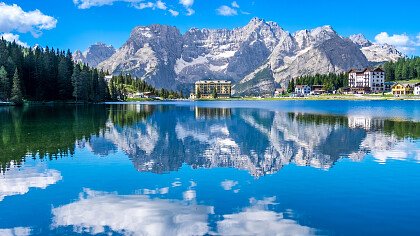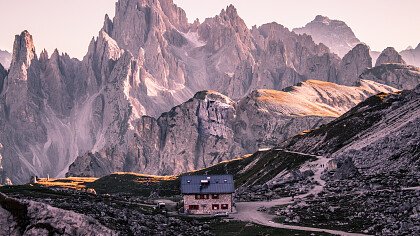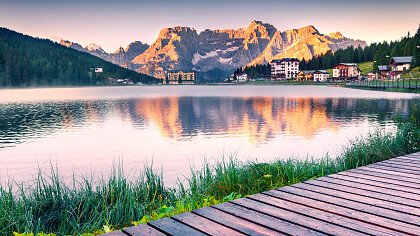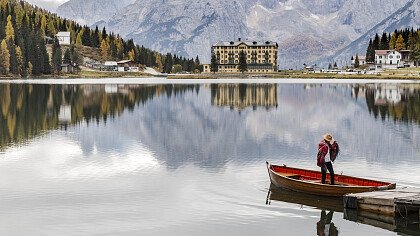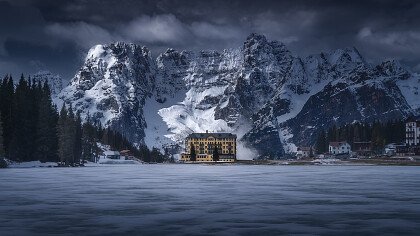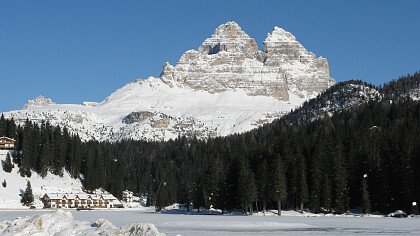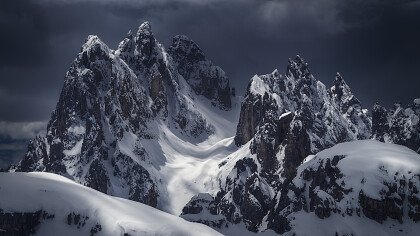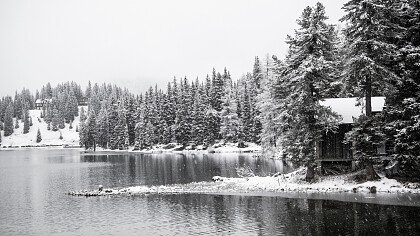 Request a free holiday quote
Misurina: the right alternative for your holiday
A different holiday... why not? The Misurina Lake is the right alternative: trekking, mountain bike on the Three Peaks of Lavaredo and sun baths and fishing in summer, ski and polo in winter. Don't forget the position of hotels and accommodations: you will have the opportunity of admiring the wonderful lake every time you want.
The whole area is a perfect starting point for walks and climbings, for all difficulty levels, with legendary routes opened by mythical climbers. Here you have the starting point of important trekkings taking to the chain of Cadini di Misurina, crossed by the Bonacossa path, arriving to the Three Peaks of Lavaredo, and close to the lake there is also the High level route n.3, going from Villabassa to Longarone. Some of the possible trips you can make are the chair lift ascent to Col del Varda, the ascent to mount Piana, the walk around the Three Peaks and the mountain bike tour starting from the lake and going along the Three Peaks of Lavaredo and Sorapìs. Fishers will have the opportunity to relax on the lake shore or along the Ansiei torrent.
In winter Misurina is always covered with a lot of snow, kept in the best condition by the low temperatures: for this reason, the area turns to a touristic resort for ski lovers, who can go skiing in the Auronzo-Misurina area, with 25 km slopes on the Monte Agudo below Auronzo and Col de Varda. These slopes are just a few km away from Cortina d'Ampezzo. Cross-country skiers can try two panoramic rings, surrounded by the silence of the wood.
Furthermore Misurina is ideal for quiet family holidays: almost no traffic, broad spaces and a training slope in the surroundings. Try a walk on the surface of the frozen lake, where an important horse polo championship has been held for some years every February.
Between legend and reality
Misurina almost looks like a painting: a crown of Dolomite peaks (Piz Popena, del Cristallino, Tre Cime di Lavaredo, Sorapìs, Cadini and Marmarole), and in the center the natural lake of the same name, the largest in Cadore. In such a fairytale place, legends could not be missing, one of which made famous by a song by Baglioni: the legend of King Sorapiss and his daughter Misurina.
Misurina for the treatment of childhood asthma
this place is particularly suitable for persons with respiratory illnesses because of its height, of the low degree of air humidity and of the low concentration of antigens: in fact, here there is an important center for the diagnosis, healing and rehabilitation of children asthma, in the ancient summer residence of the Italian royal family.
Antorno lake
Close to the Misurina, following the path taking to the Three Peaks o Lavaredo, you will find the small Antorno Lake with its Chalet, where you can fish, walk and go by mountain bike. In winter you can perform ski touring or make snowmobile trips.