Valle di Cadore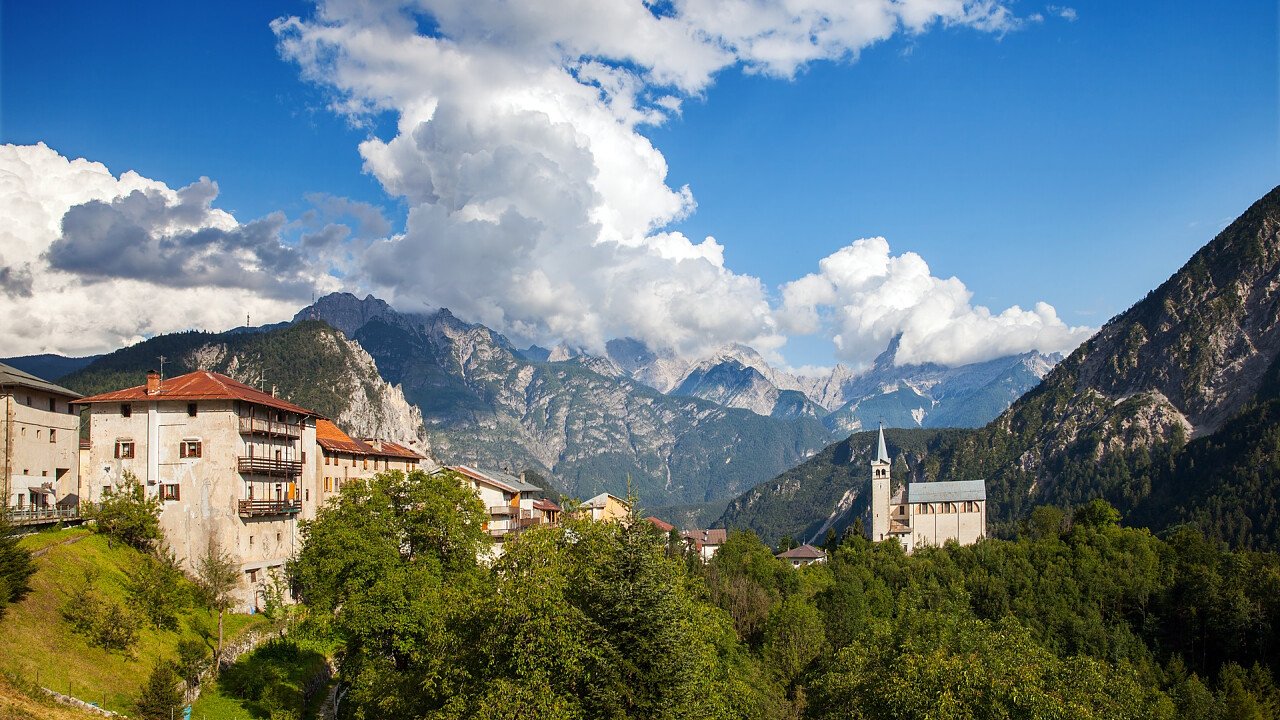 © Shutterstock
© Wipark Kulnirandorn | Dreamstime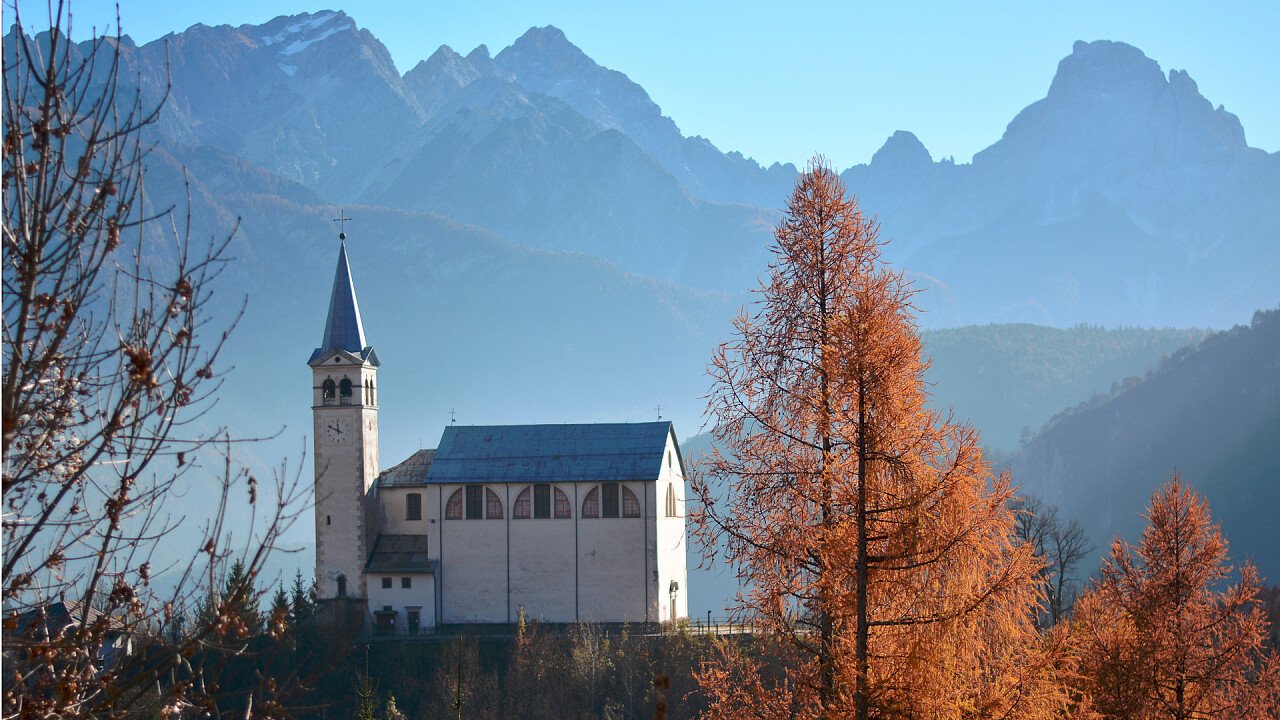 © Shutterstock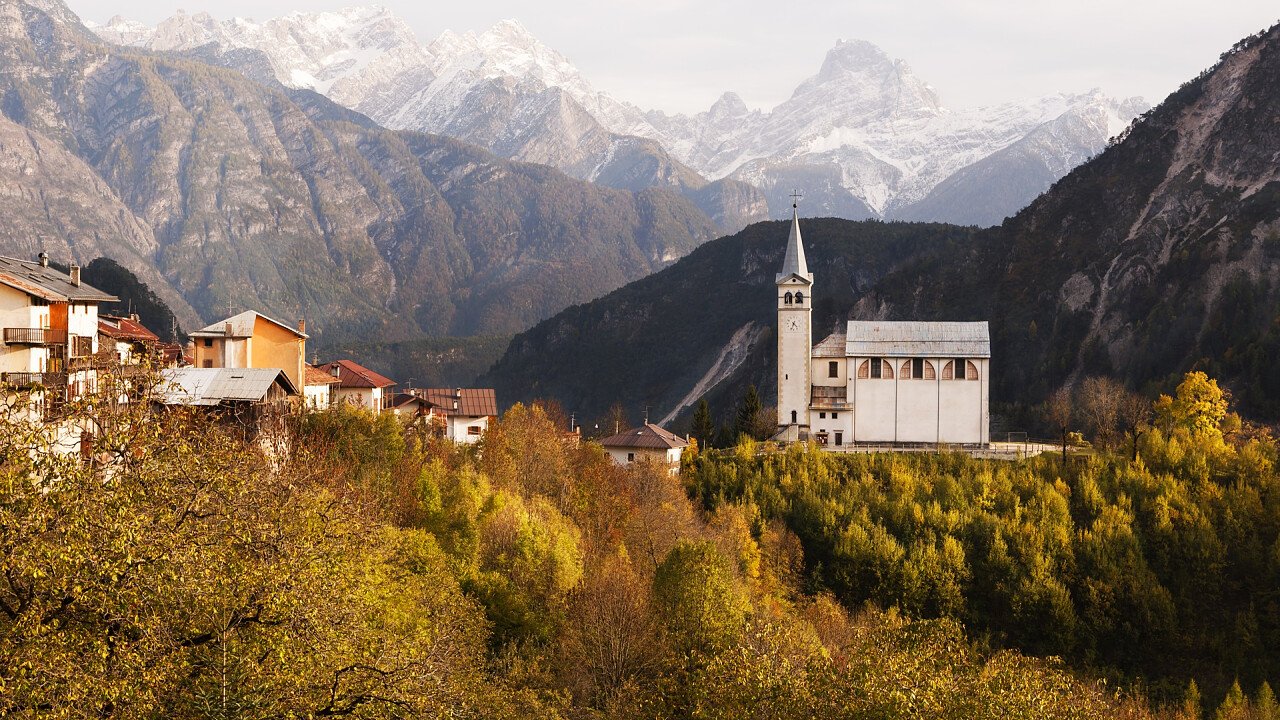 © Chrishane photography | Dreamstime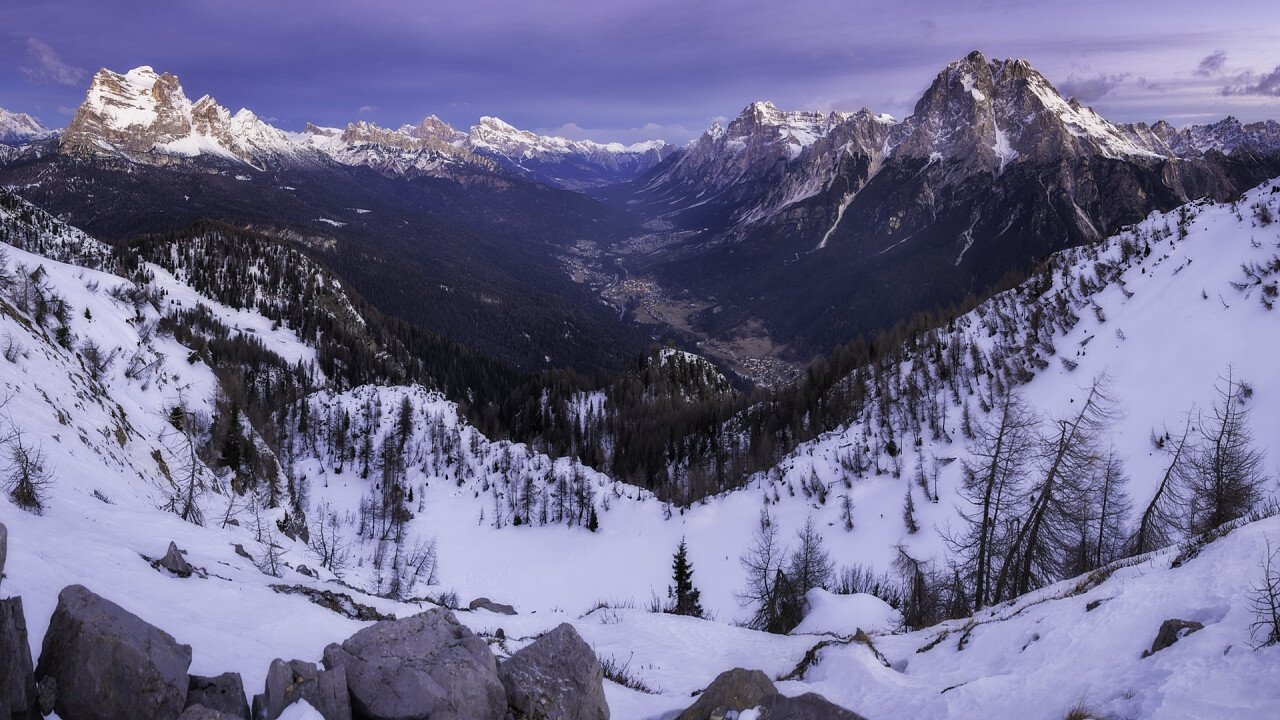 © Enrico Lapponi | Dreamstime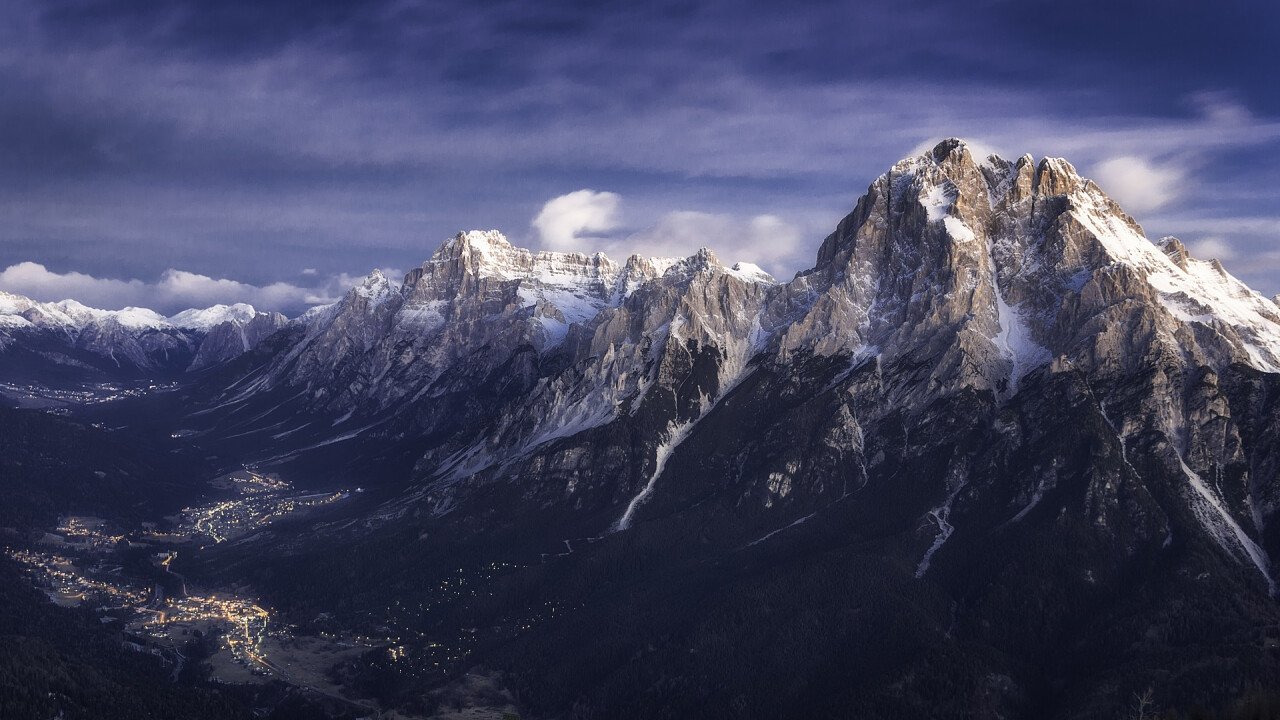 © Enrico Lapponi | Dreamstime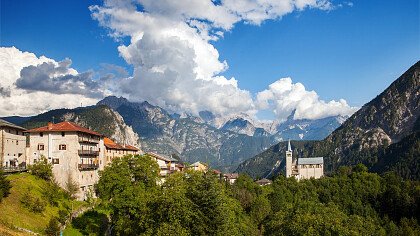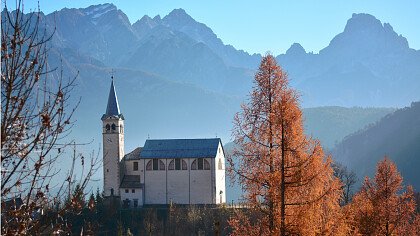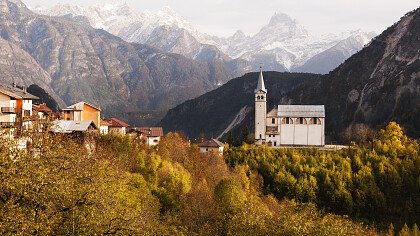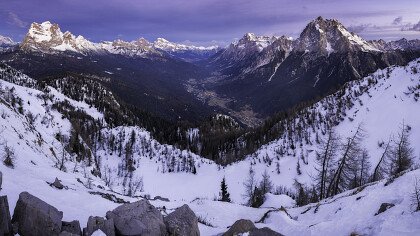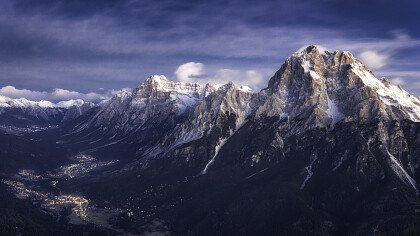 Request a free holiday quote
Hotel Valle di Cadore
Valle di Cadore: nature holidays at the foot of the Antelao
Starting from Centro Cadore and heading towards the Val Boite valley, which leads to Cortina d'Ampezzo, the first village you come across is Valle di Cadore. Besides the main built-up area, the village includes also the hamlets of Vallesina and Venas, displaced along the shores of the lake that lies below the main road. The territory at the foot of the Antelao offers several possibilities for walking tours among the mountains and for easy walks along the historic streets of the village.
Sports holidays in Valle di Cadore
Valle di Cadore is a popular destination for mountain sport lovers, in fact it offers numerous opportunities for those seeking trips immersed in nature (such as the track that leads to Costapiana hut, which can be reached also by car) and it is also crossed by the cycle path called "La Lunga Via delle Dolomiti", which allows bikers to reach Cortina after approximately 20 km.
Valle di Cadore: history and the ancient Roman road
Besides uncontaminated nature, the village offers also a glimpse of history to those deciding to walk along the ancient Roman road in the distinguishing Costa hamlet. The road is strewn with old houses and noble palaces that include large vaults and charming balconies. From the same road ancient Roman finds were dug up, which can be seen at the Archeological Museum of the nearby town Pieve di Cadore. The historical itinerary ends on a small rise overhanging the impressive Val Boite. That is the exact position of one of the most fascinating churches of Cadore, the eighteenth-century Parish of S. Martino, which was often rebuilt over the remains of a Roman castle.