Fai della Paganella
© Angela Pierdonà
© Angela Pierdonà
© Angela Pierdonà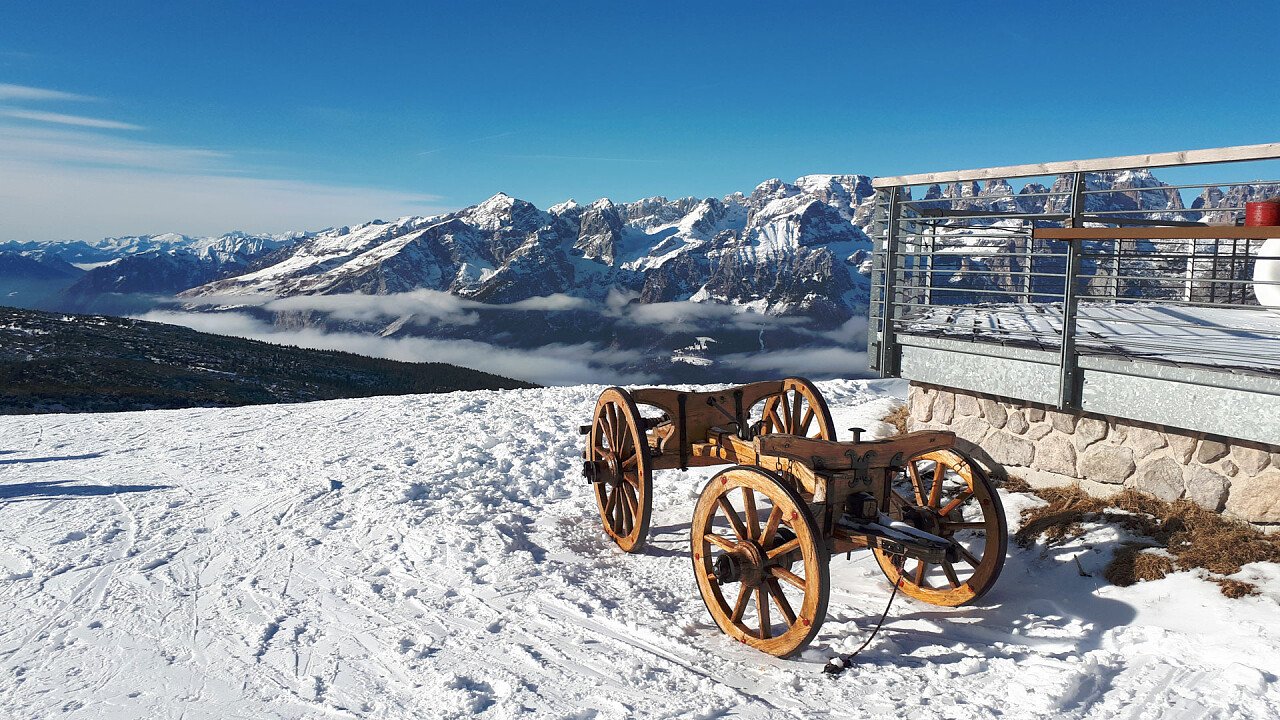 © Angela Pierdonà
© Angela Pierdonà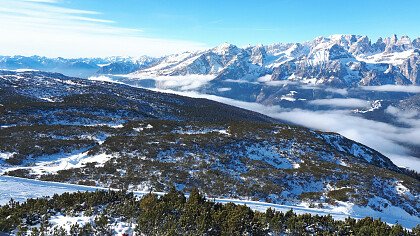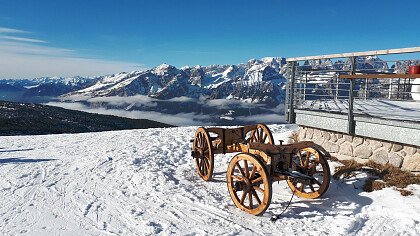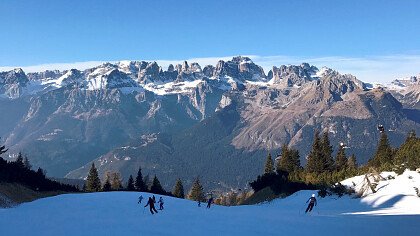 Request a free holiday quote
Hotel Fai della Paganella
Fai della Paganella: the best of sport
Fai della Paganella rises on a green and sunny plateau at the foot of the Paganella Mountain, with a beautiful panoramic view on the Adige Valley. Perfect destination if you are looking for a holiday mixing sport, relaxation and a lot of sun, Fai is the ideal starting point for many pleasant hikes, mountain bike tours and horse riding tours among lush green meadows and the cool of the forests on the plateau, where the clean air and the contact with nature make you forget the stress and the hectic pace of modern life. Special mention should be given to the gymnastics classes taking place every summer in the leisure center and personally organized by the big Olympic champion Juri Chechi.
Among sportsmen Fai is known mainly thanks to the Skiarea Paganella, a state of the art ski resort connected to the town through modern lift facilities. Large and winding slopes of every level, always perfectly groomed and covered with snow, surrounded by a unique landscape make the happiness of Alpine skiing and snowboarding lovers, who have at their disposal even a fully equipped snowboard park, whereas children can learn to ski while having fun in the large ski kindergarten Paganella Fun Park. If you'd like to explore the mountains in winter far from the slopes, in the nature reserve of the Parco Naturale Adamello Brenta there is no lack of beautiful snowshoeing trails and ski mountaineering routes.
In summer, the Fai plateau invites you to pleasant hikes through the green of its meadows and in the shade of its woods. An easy itinerary for the whole family is the didactic route to the archaeological excavations of Doss Castle, which have brought to light remains of ancient settlements dating back to the Bronze Age, the late Neolithic and the Rhaetian period. Not far from the excavations, you can find a life path, the beautiful panoramic viewpoint Madonnina del Belvedere and Calcara, an ancient furnace where limestone was worked to obtain lime, while other itineraries of particular interest are the Ardito Alberto path and the thematic route Via delle Acque (Waters Way).