Mazzin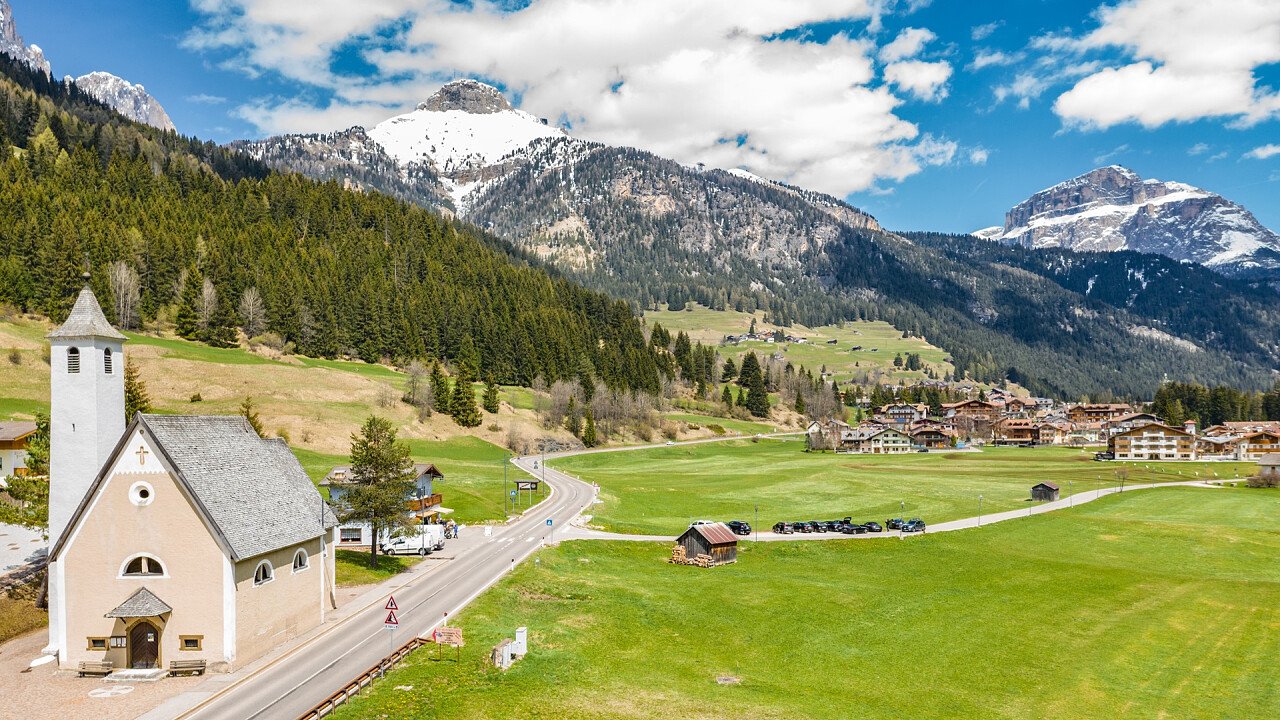 © Shutterstock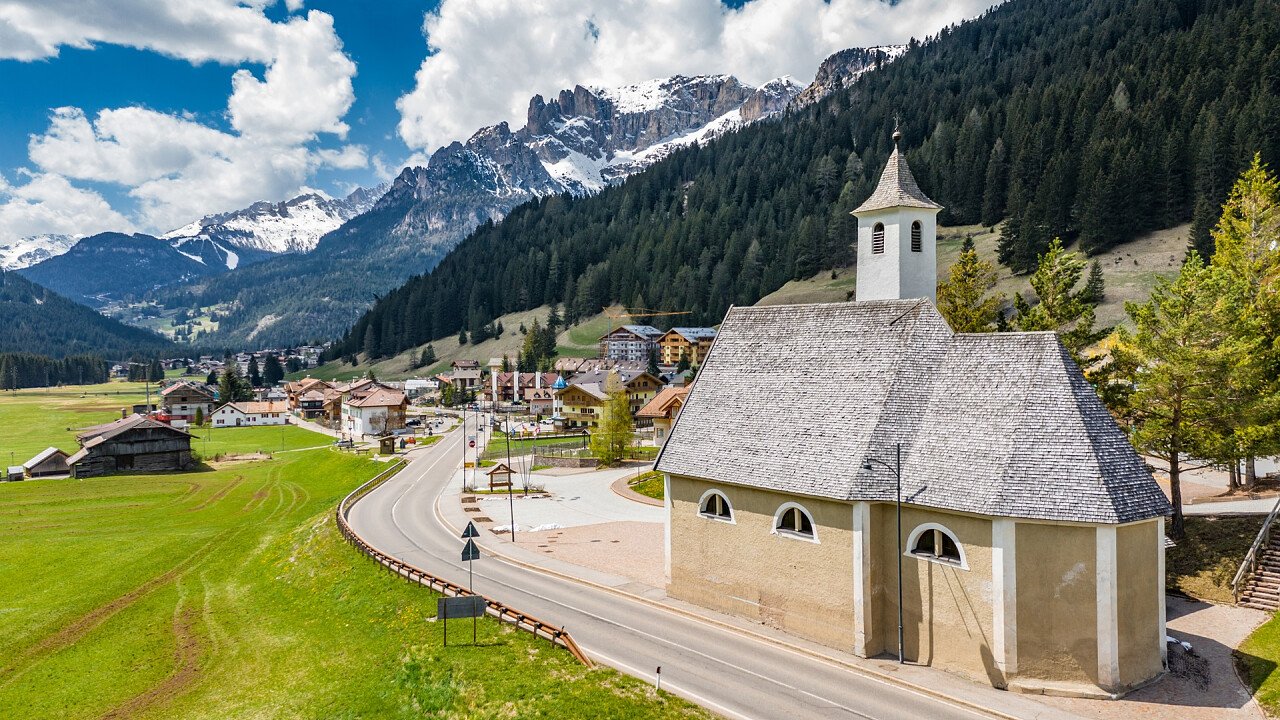 © Shutterstock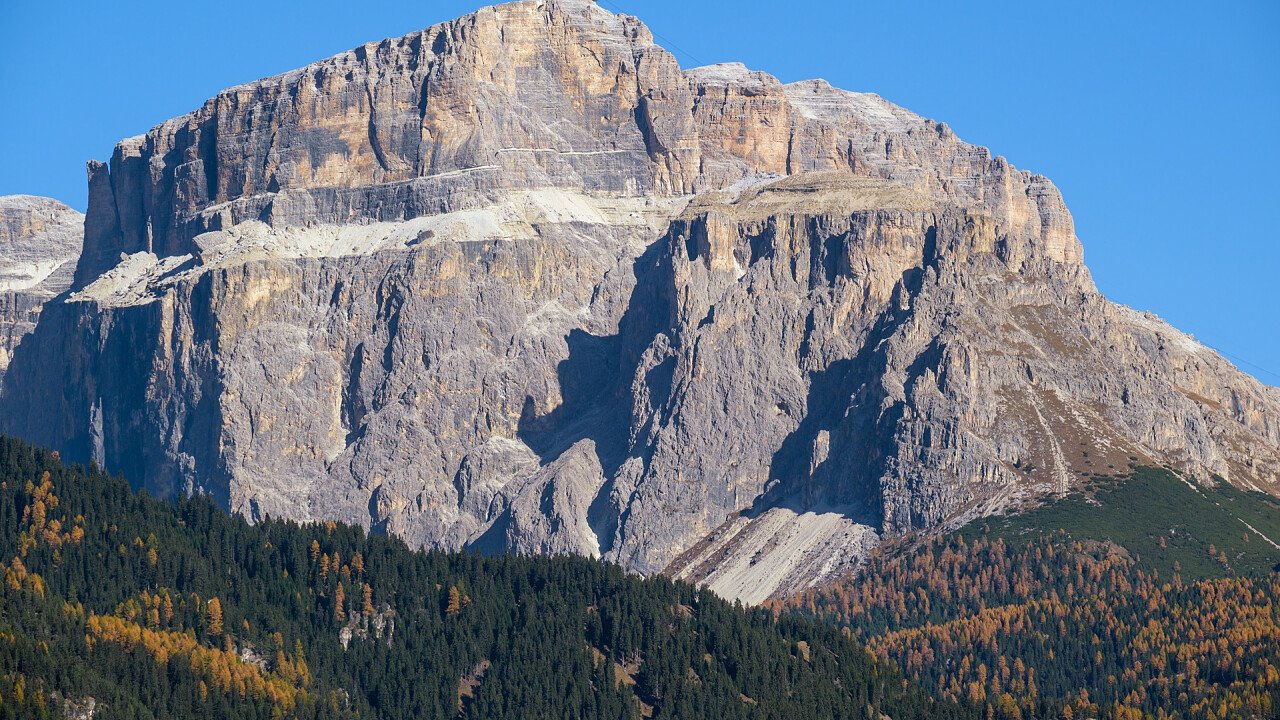 © Shutterstock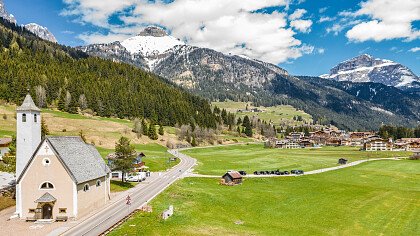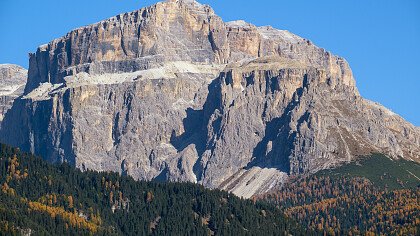 Request a free holiday quote
Mazzin. Town of the pitores artists, archaeological finds and cross-country skiing
Mazzin is the village of the pitores artists and of the archaeological finds of Raetian settlements. It has no lift facilities, but offers many other leisure activities and an efficient ski bus service allows you to reach the nearby ski areas. The village is also on the route of the Marcialonga, the legendary long distance cross-country ski race.
It is the smallest village of Val di Fassa and is located at the end of the beautiful Val Udai valley. It became famous at the end of the 60's, when important finds of the Raeti, a population that lived in Val di Fassa in the V century b. C., were brought to light: ruins of a small fortress, bronze furnishings and jewels now kept in the Museo Ladin de Fascia in Vigo di Fassa. Mazzin is also the village of the pitores artists, artisan painters and seasonal migrants, and keeps the last rural stately stronghold of the valley, Cèsa Battel, with its tower cusp and precious frescoes.
Mazzin lies at the center of the valley and even if it has no lift facilities you can easily reach the ski areas of the valley thanks to an efficient ski bus service. The lack of Alpine skiing slopes is compensated by the presence of cross-country skiing trails: the route of the Marcialonga and the easy floodlit trails between Fontanazzo and Campestrin.
In summer you can go for exciting high altitude tours or for walks along the paths of the valley floor: a well known and relaxing walk is the one taking you to Fontanazzo. You should also try the trim trail connecting Mazzin with its administrative divisions.