Moena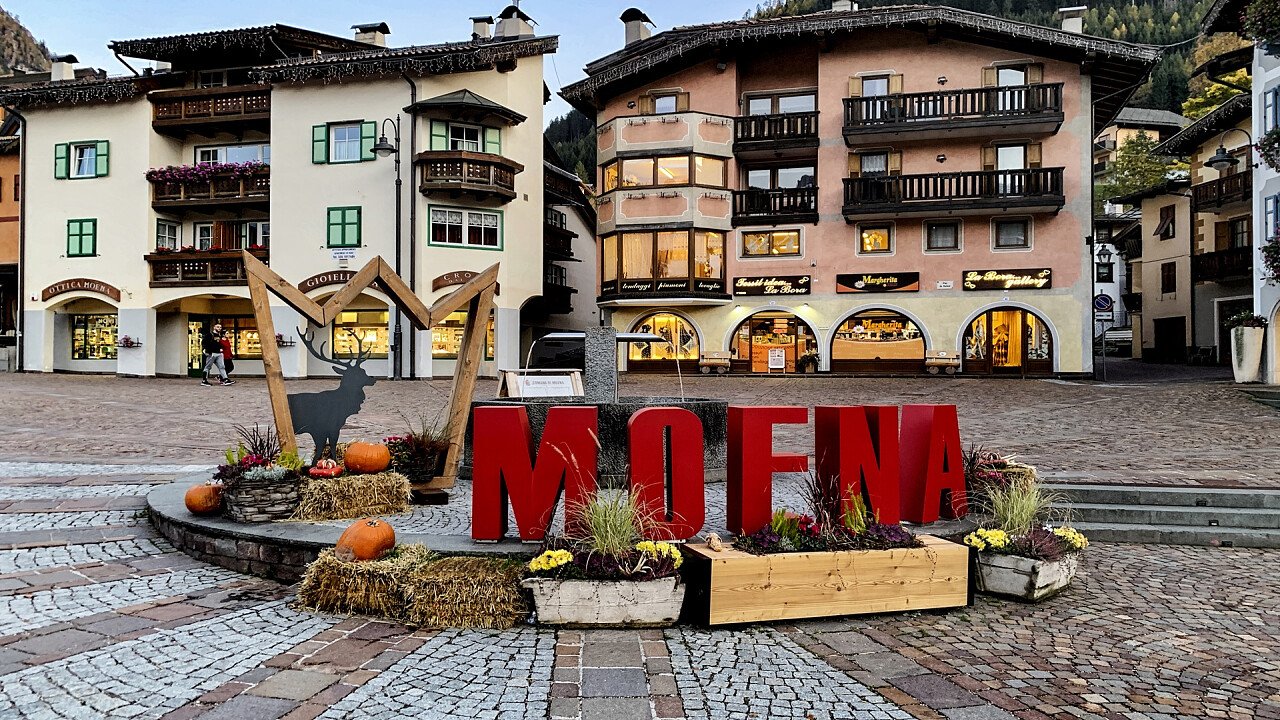 © Mario Vidor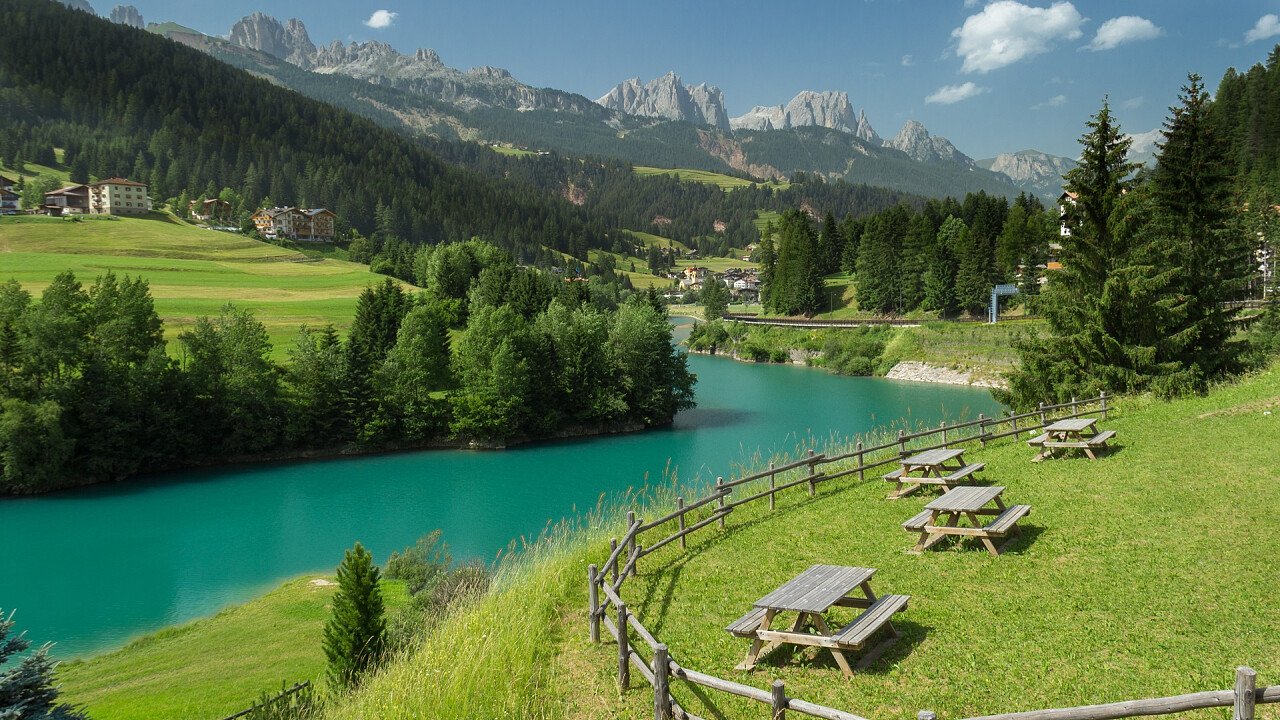 © iStock
© Mario Vidor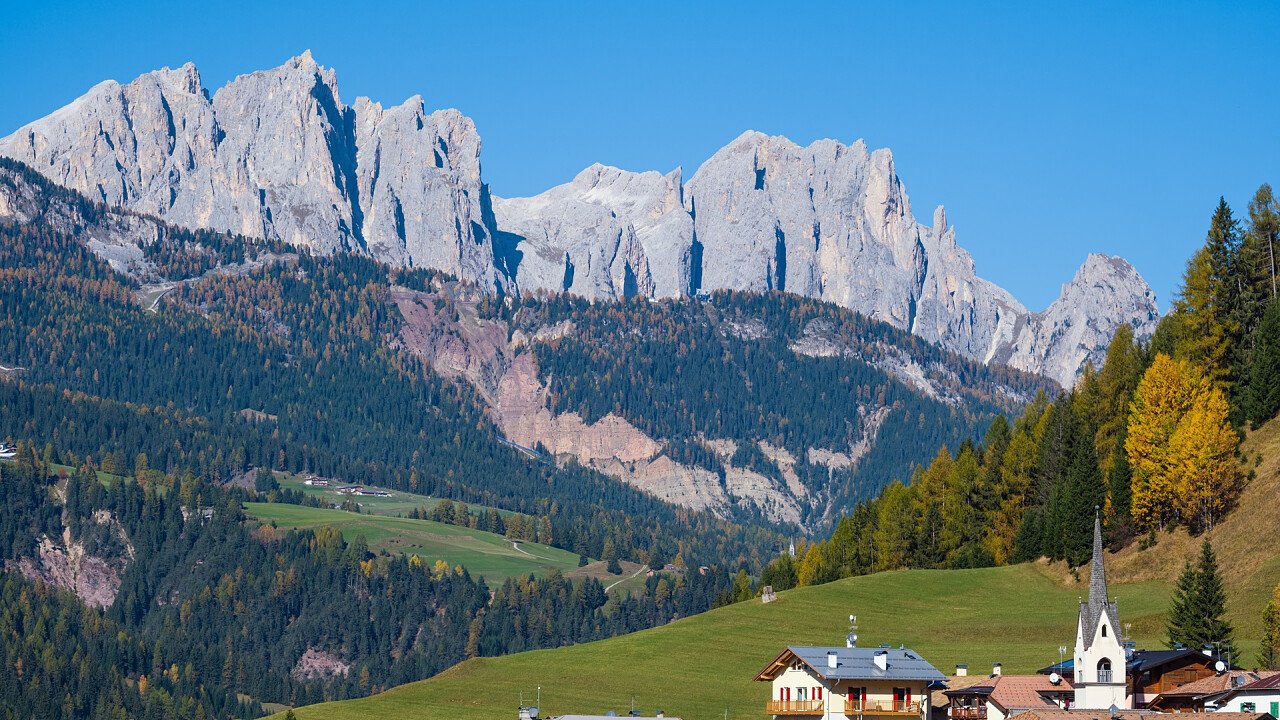 © Shutterstock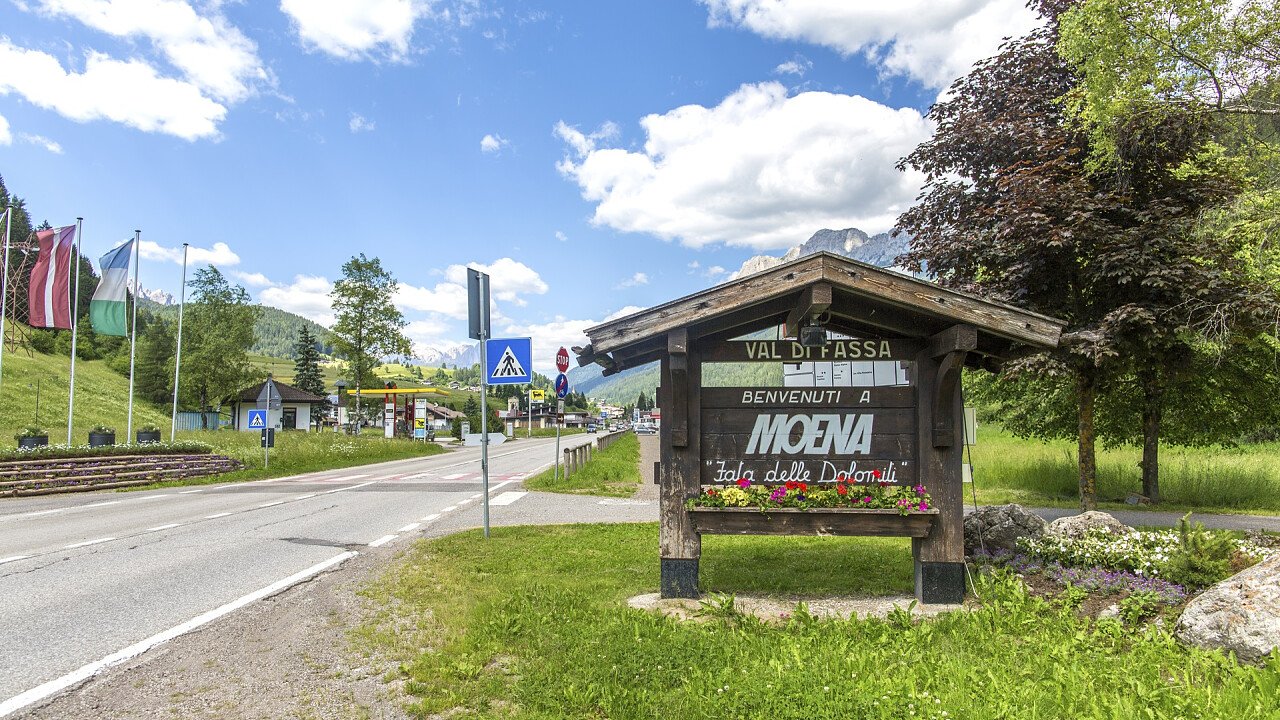 © Ihor Serdyukov | Dreamstime
© Andreas Tamanini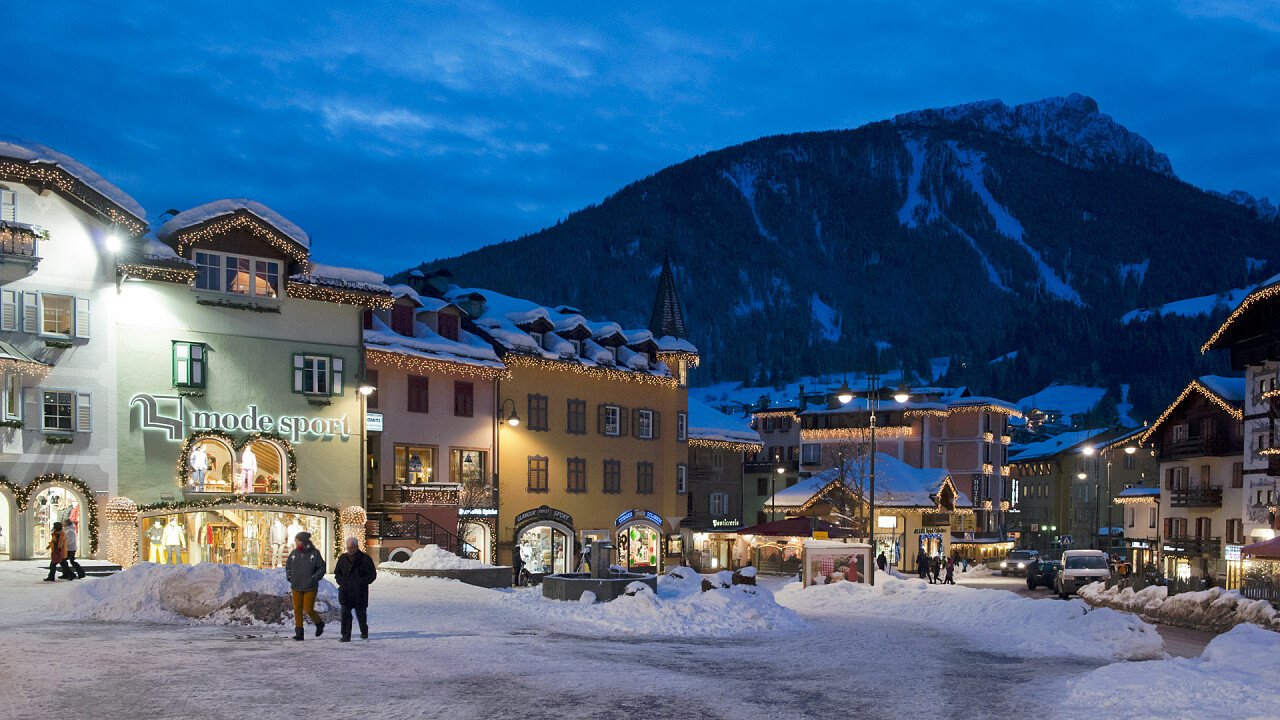 © Depositphotos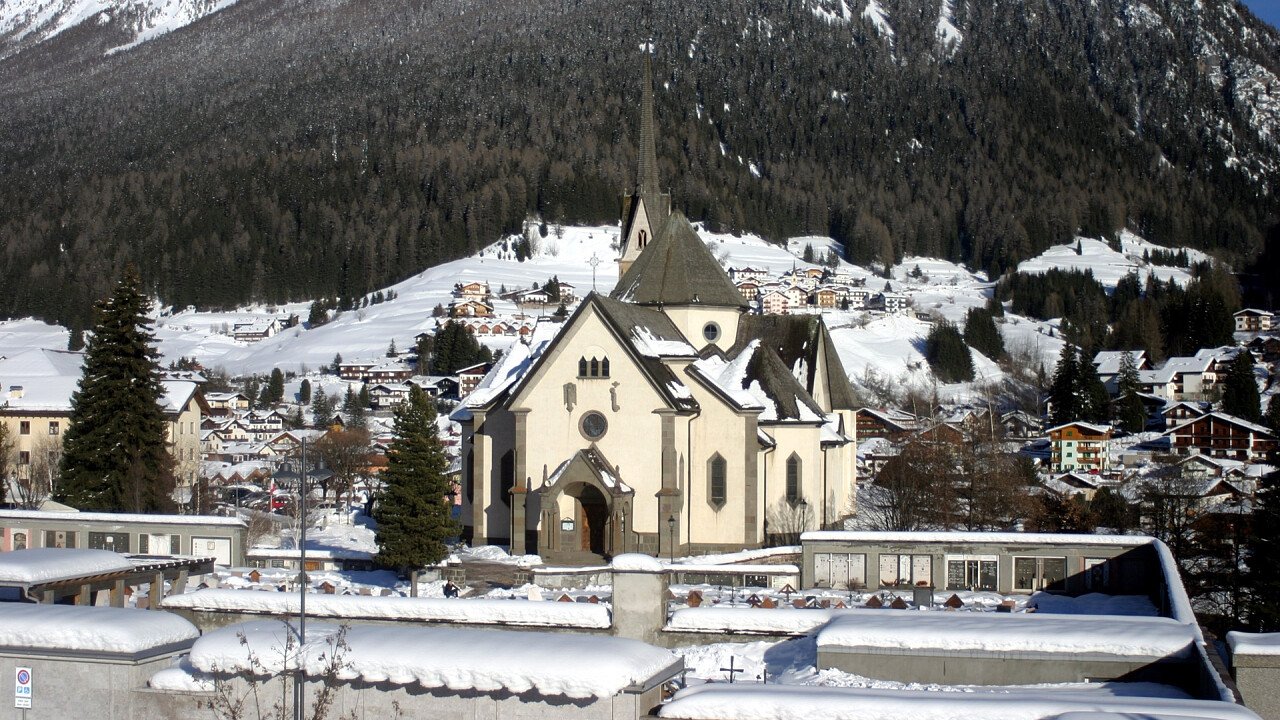 © Shutterstock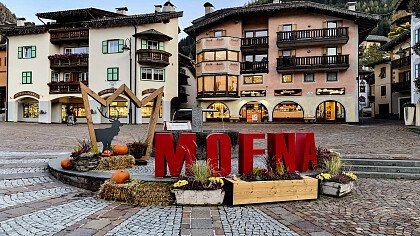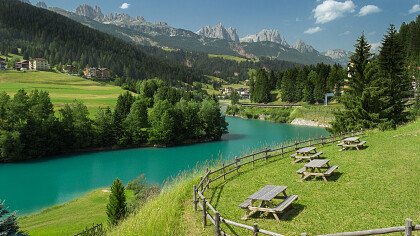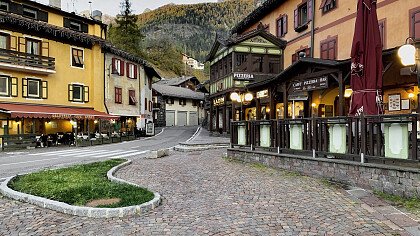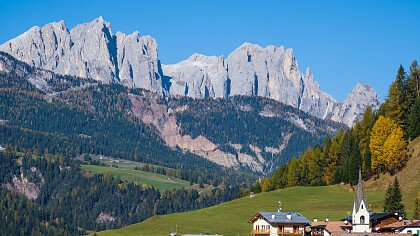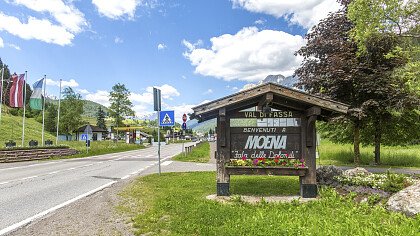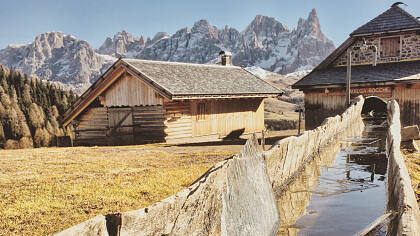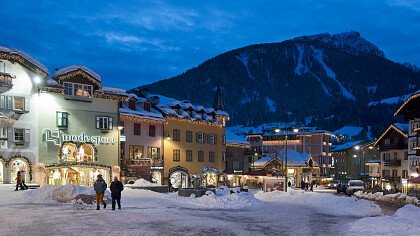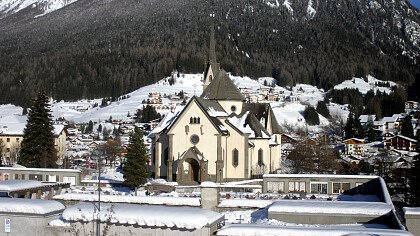 Request a free holiday quote
Local shops: Moena
Moena
The Taxi e Viaggi Desilvestro has worked for many years in the area of Moen...
Moena: ski slopes, Marcialonga and slow food presidia
Starting point of the Marcialonga and of the Val di Fassa Bike, Moena, lying in a basin surrounded by the Latemar, the Valacia and the Costalunga, offers you romantic holidays full of skiing and fine cuisine. The fairy of the Dolomites will enchant you with its sunset, its Ladin charm and its legends.
It is the largest village of the Val di Fassa valley, heart of the Tre Valli ski area connecting Alpe di Lusia, the San Pellegrino Pass and Falcade, and starting point of the Marcialonga, famous long distance cross-country ski race. The cross-country center Alochet, a few steps away from the San Pellegrino Pass, offers trails winding through clearings and forests, where the champion Cristian Zorzi trains. Kids will enjoy three playgrounds where they can also learn how to ski.
In summer Moena offers interesting mountain bike tours on the Costalunga Pass and San Pellegrino Pass. Moreover, the village hosts two of the most important mountain bike competitions: the Val di Fassa Bike and the Rampilonga. If you are looking for a more relaxing holiday you can walk through the elegant town center with its beautiful architecture, or in the valley floor.
Moena reveals all its beauty at the sunset, when the sun rays give a reddish colour to the surrounding mountains: a unique sight you shouldn't miss. Listen to the local legends and discover the pleasure of good food in the restaurants and pubs, where you can try local products like the Puzzone di Moena cheese, included in the Slow Food movement. This ancient culinary tradition is present in the wine and food event of "A tavola con la fata delle Dolomiti".