Marlengo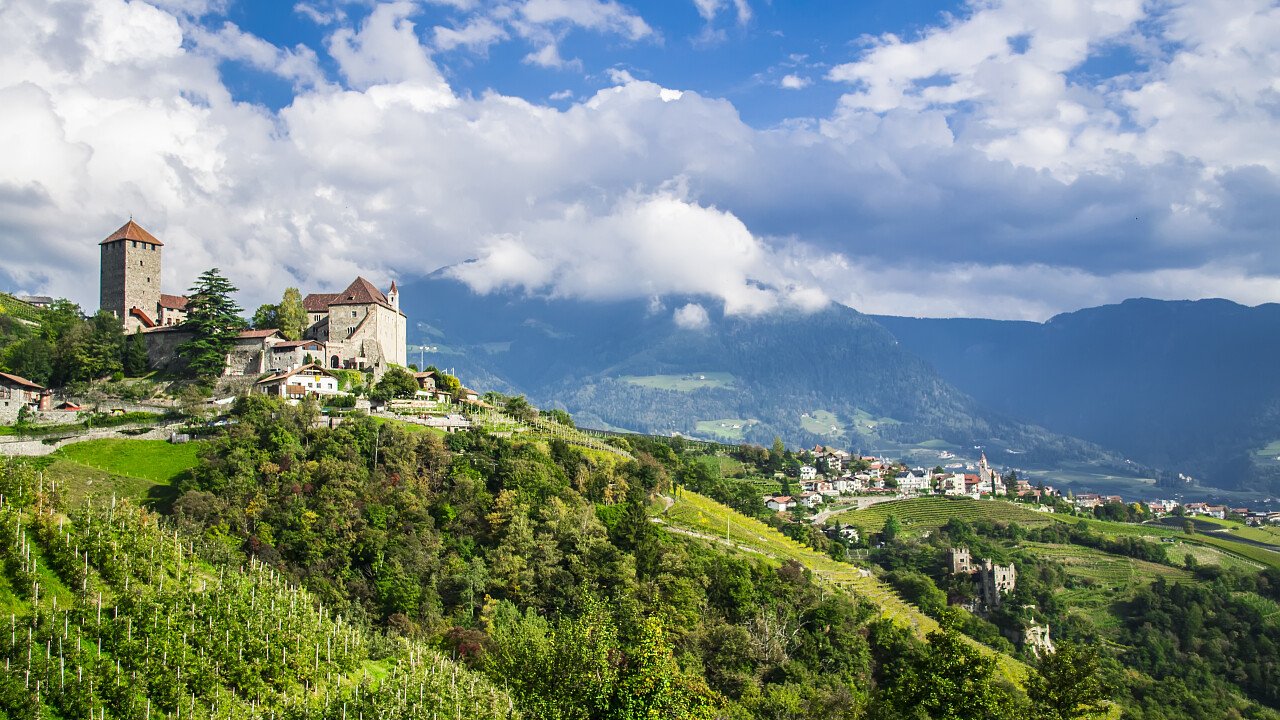 © Oksana Kiian | Dreamstime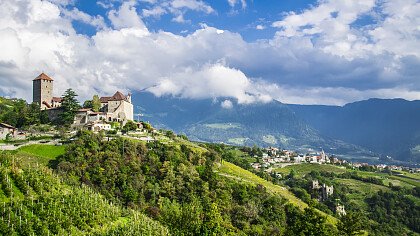 Request a free holiday quote
Hotel Marlengo
Castelbello - Ciardes
s
Hotel Sand is situated in Castelbello, in the wonderful Val Venosta valley,...
---
starting from:
118€
night/person
Bolzano
s
The Parkhotel Laurin, in the heart of Bolzano's historic center, is within...
---
starting from:
144€
night/person
Marlengo: the heart of South Tyrolean tradition
From Marlengo you can enjoy a breathtaking view: in fact, from its hill you overlook the Adige Valley with the hamlets of the Merano area, a landscape that keeps on charming with its vineyards, orchards and the imposing peaks in the background. Marlengo is the cradle of the South Tyrolean culture. It can offer you a perfect holiday: either if you want to relax in nature, or if you are more dynamic, due to the vast offer of hikes and mountain bike tours and to the possibility to do many sports in the open air.
Marlengo is a small tourist resort lying only 3 km away from the beautiful and lively city of Merano. It is very attached to its traditions, which are celebrated in many local feasts: a real attraction for visitors, allowing them to discover in the most involving and authentic way the history and culture of these lands.
Don't miss the "Marlengo apple crown", a wagon adorned with apples and gillyflowers parading every year during the Grape Festival in Merano, and the Goaslschnöllen, with local people swinging their wips (Goasl) on the Saturday before White Sunday and during the festival in October.
This village really hosts many traditional events: religious celebrations and rural festivals, such as the Crop Thanksgiving Day.
If you want to spend an active holiday, Marlengo offers you hikes or mountain bike tours in a charming landscape surrounded by unpolluted nature, as well as a prestigious tennis court, a real attraction for all those loving this sport: the Südtiroler Tennis Camp, where the famous Denis Van der Meer method has been teached since 1992.
Trekking lovers can choose among different hikes, such as the Waalweg of Marlengo (the longest in South Tyrol), an itinerary along the old irrigation channels from Tel to Lana di Sopra, among vineyards and chestnut woods. Another itinerary worth exploring is the high route Alta Via di Marlengo, along the most beautiful farmhouses in the area. If you want to explore the area by mountain bike the best thing to do is to go along the cycle track Via Claudia Augusta from Malles to Marlengo.
Marlengo boasts many monuments worth visiting, such as the old parish church, with a bell going back to 1847, the beautiful neo-Gothic new parish church with a nave and two side aisles, and the church of St. Felice, with a water source which was thought to have healing properties.