Lavarone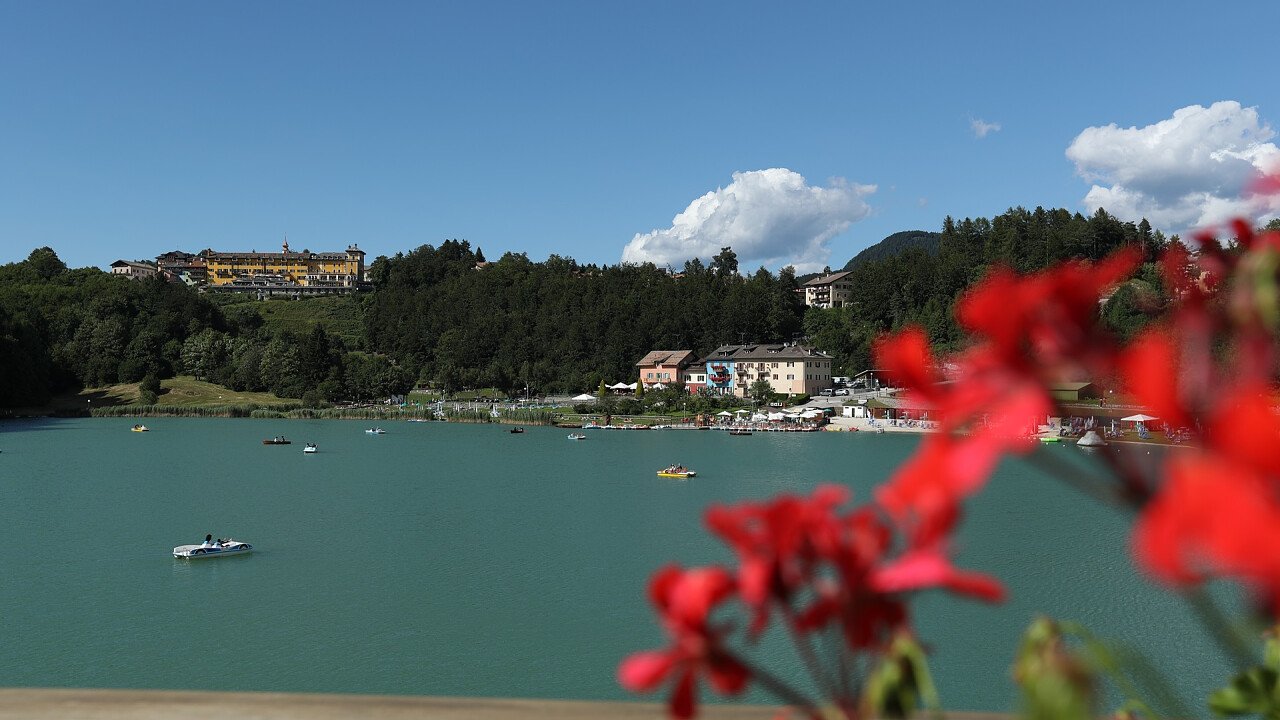 © Apt Folgaria Lavarone Luserna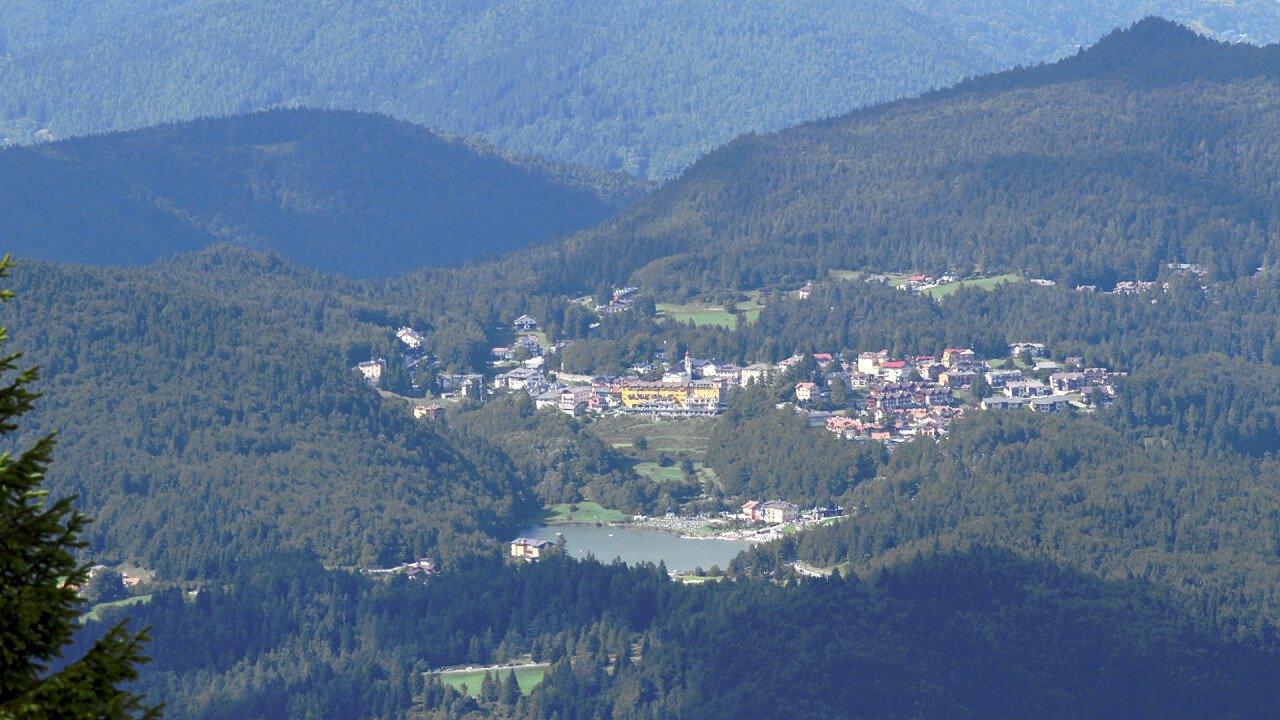 © Fedecandoniphoto | Dreamstime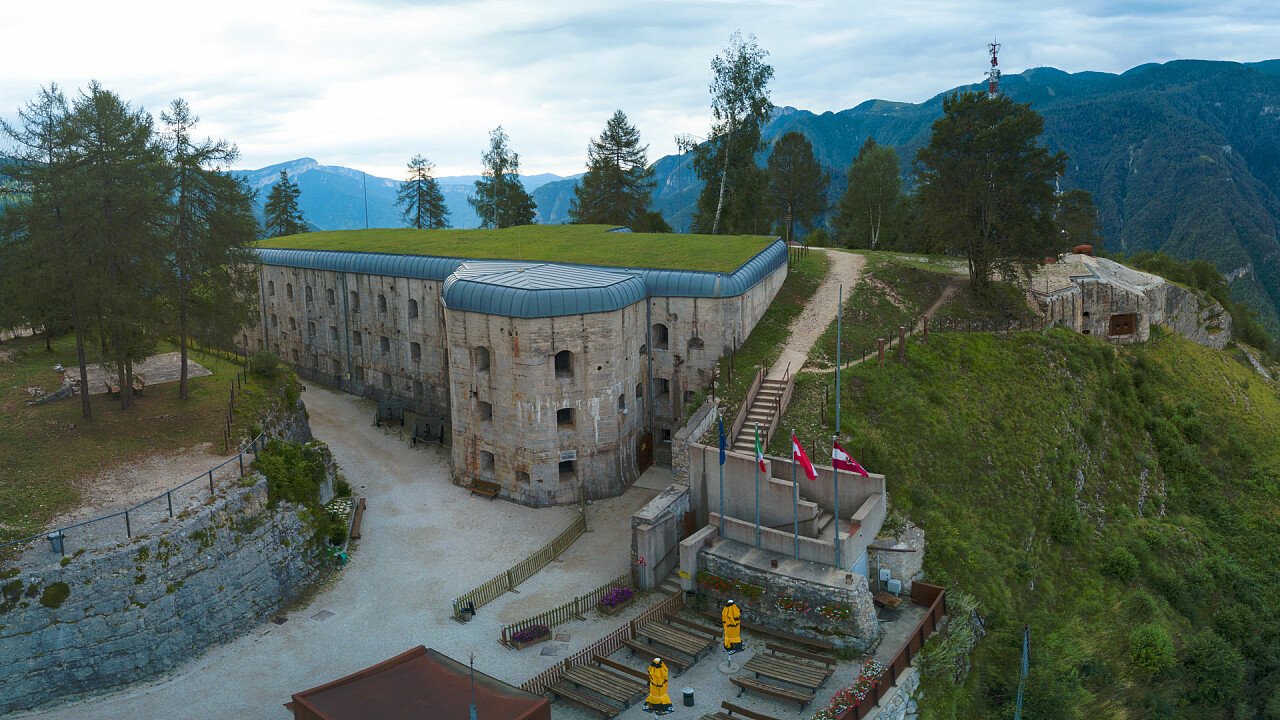 © Shutterstock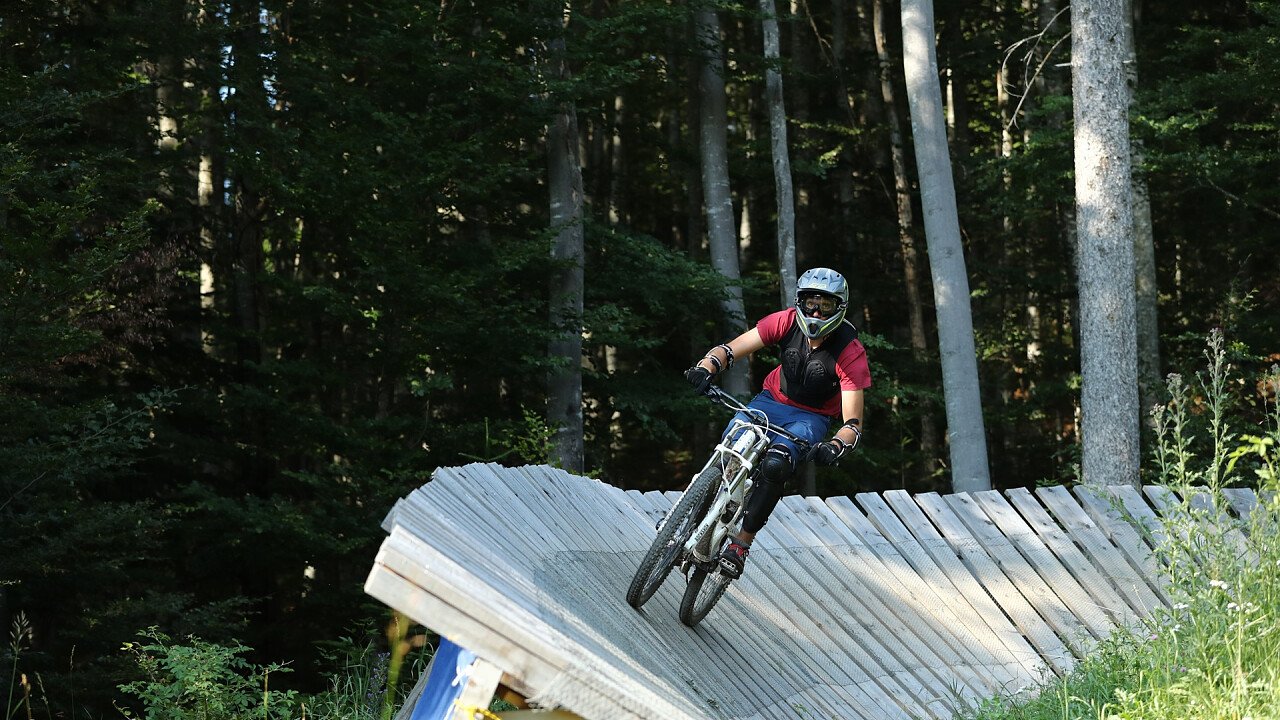 © Apt Folgaria Lavarone Luserna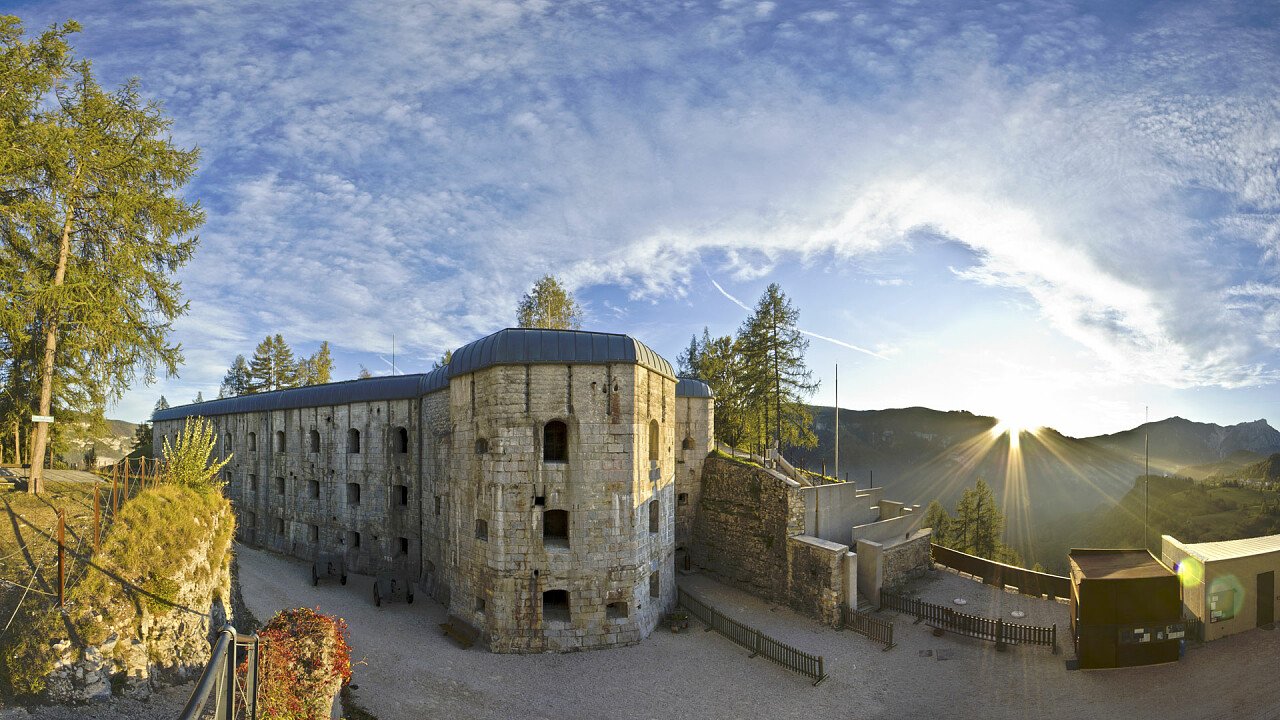 © Apt Folgaria Lavarone Luserna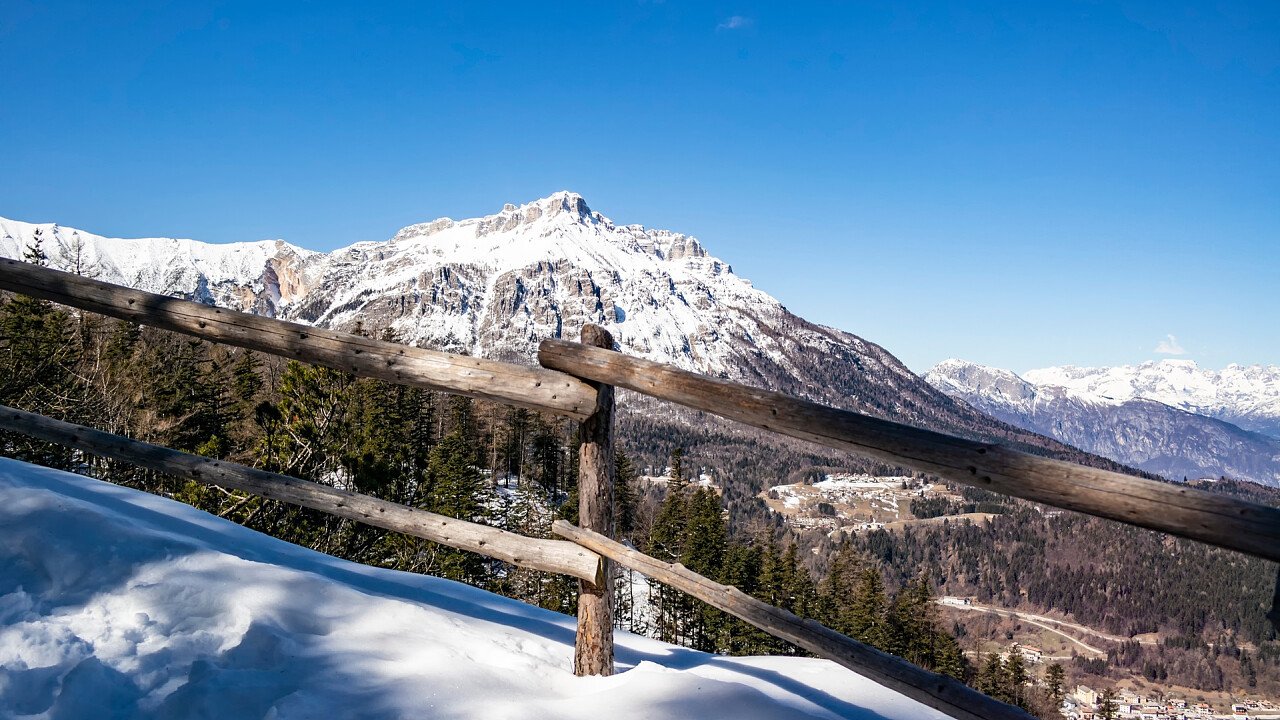 © Shutterstock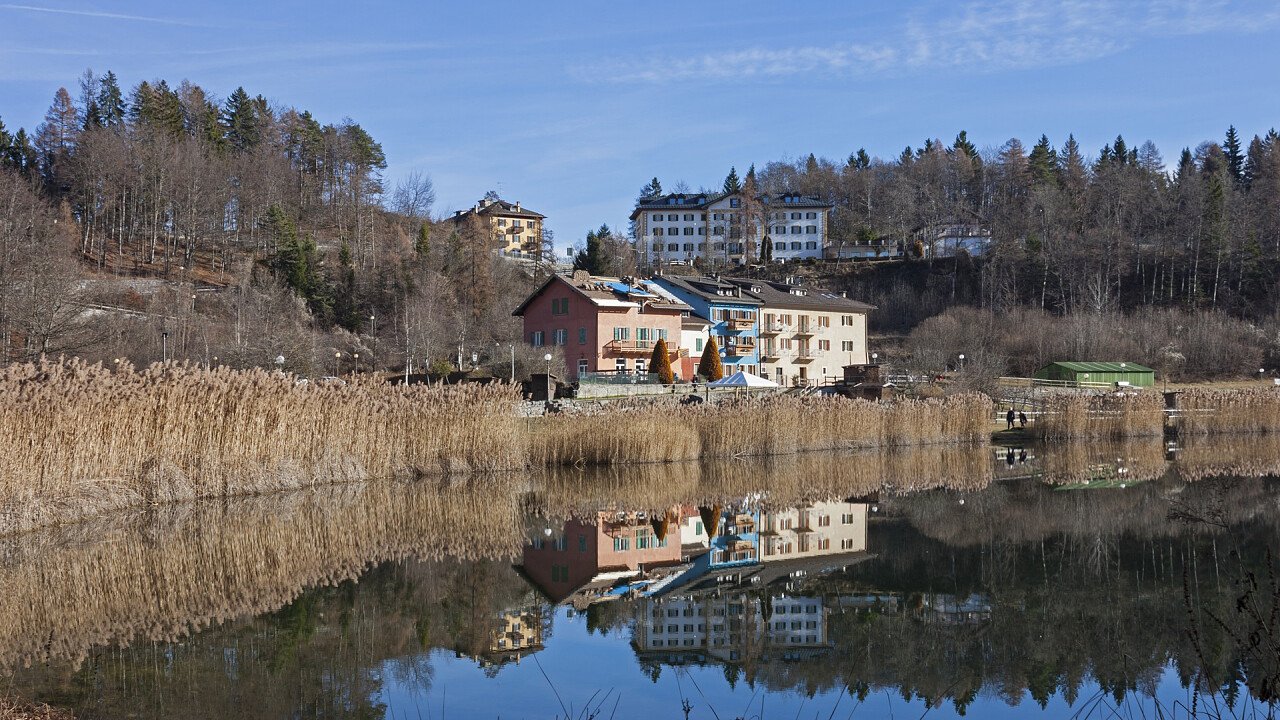 © Xiaoma | Dreamstime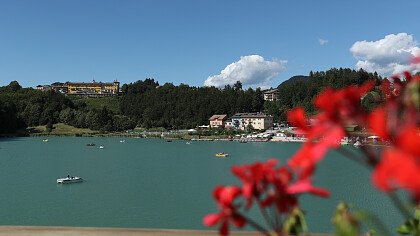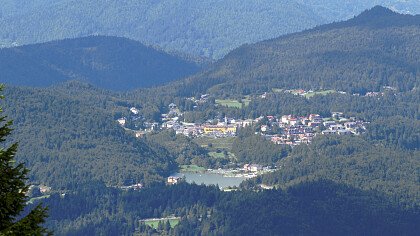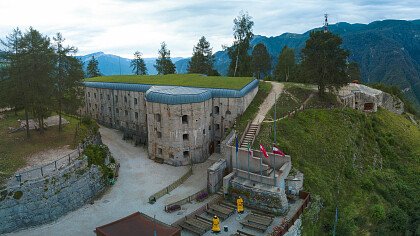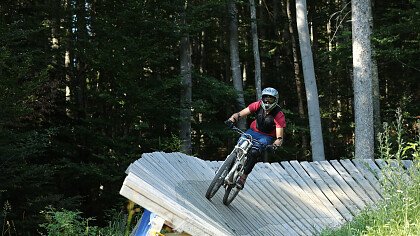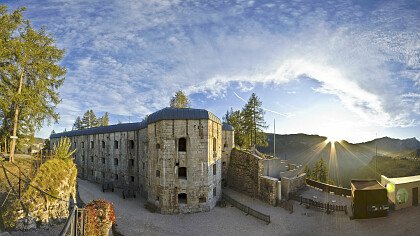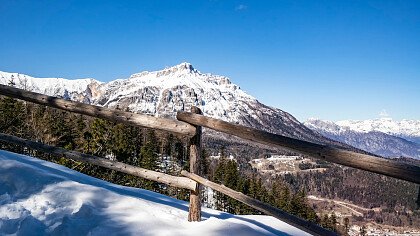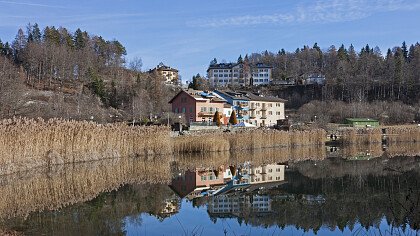 Request a free holiday quote
Lavarone. History and nature holiday around the lake
A wonderful lake loved by Freud, the fortress of Forte Belvedere, a ski resort for families, trekking and mountain bike trails, events: this is what you will find in Lavarone.
An expanse of water surrounded by a wonderful landscape: there is no other way to describe this lake that, as early as the '800, brought fame upon this tourist resort and was declared the cleanest in the Alps. The lake even bewitched Sigmund Freud, who used to sit on its shores and think, and every year the town hosts the international meeting "Le frontiere della psicoanalisi". In summer in the lake you can swim, practice sport fishing and watch the triathlon competition. In winter the lake becomes an ice rink and training ground for ice rescue classes.
Not far from the lake you find another marvel, this time made by man: the imposing fortress of Forte Belvedere, today holding a museum on the Great War, and nearby the military cemetery and the military structure on Monte Rust, built to ensure visual communication between the fortresses.
Not only natural and historical attractions await you in Lavarone: nature in fact has been generous with this region, but man learned how to respect and preserve it. Thus the ski center was perfectly integrated in the environment and became a skiarea perfect for families with children, who here can have fun on 18 km slopes, included in the Skitour dei Forti ski resort, in the Neveland winter playground and in the school camps. Moreover, in the Millegrobbe center you can practice cross-country skiing, snowshoeing and Nordic walking in summer.
These same trails in spring and summer are suitable for mountain bike tours and hikes towards other natural beauties: the biotope, the karst cave of the Covelo di Rio Malo, or the Avez del Prinzep, the biggest silver fir in Europe. This area is also crossed by some important trekking tours like the Trekking dei Forti or the Sentiero della Pace.