Sanzeno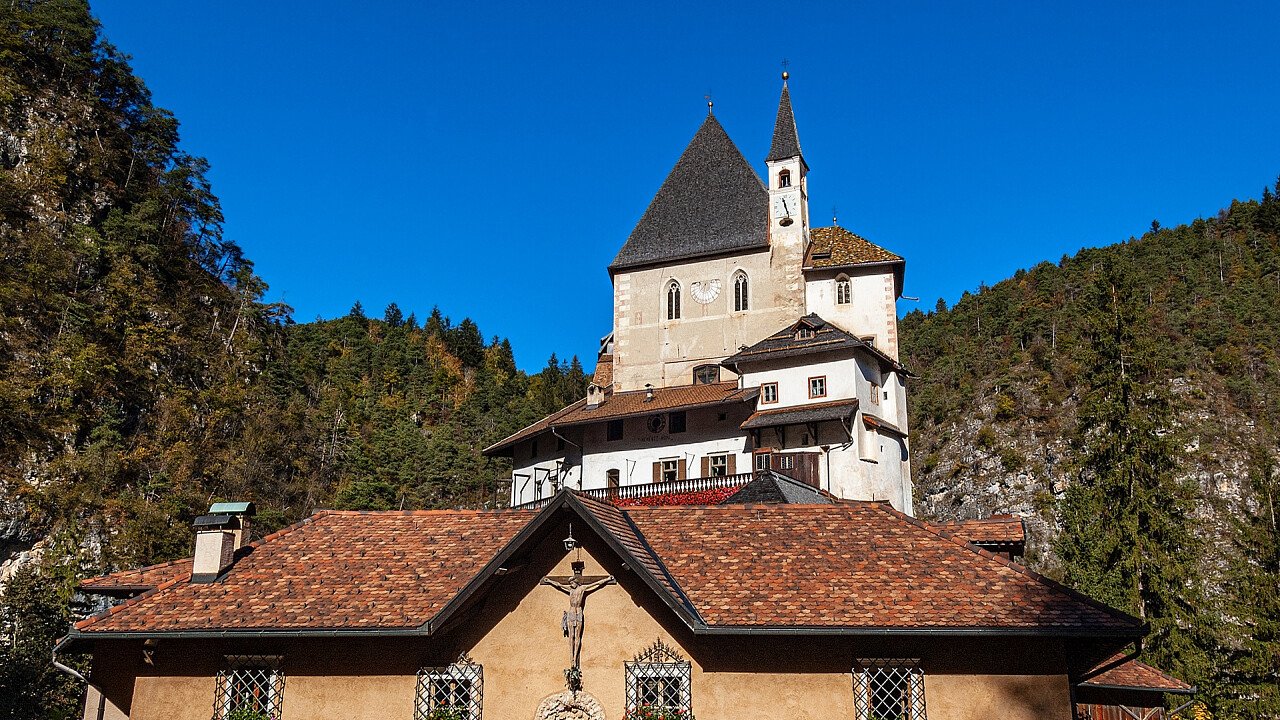 © Alberto Masnovo | Dreamstime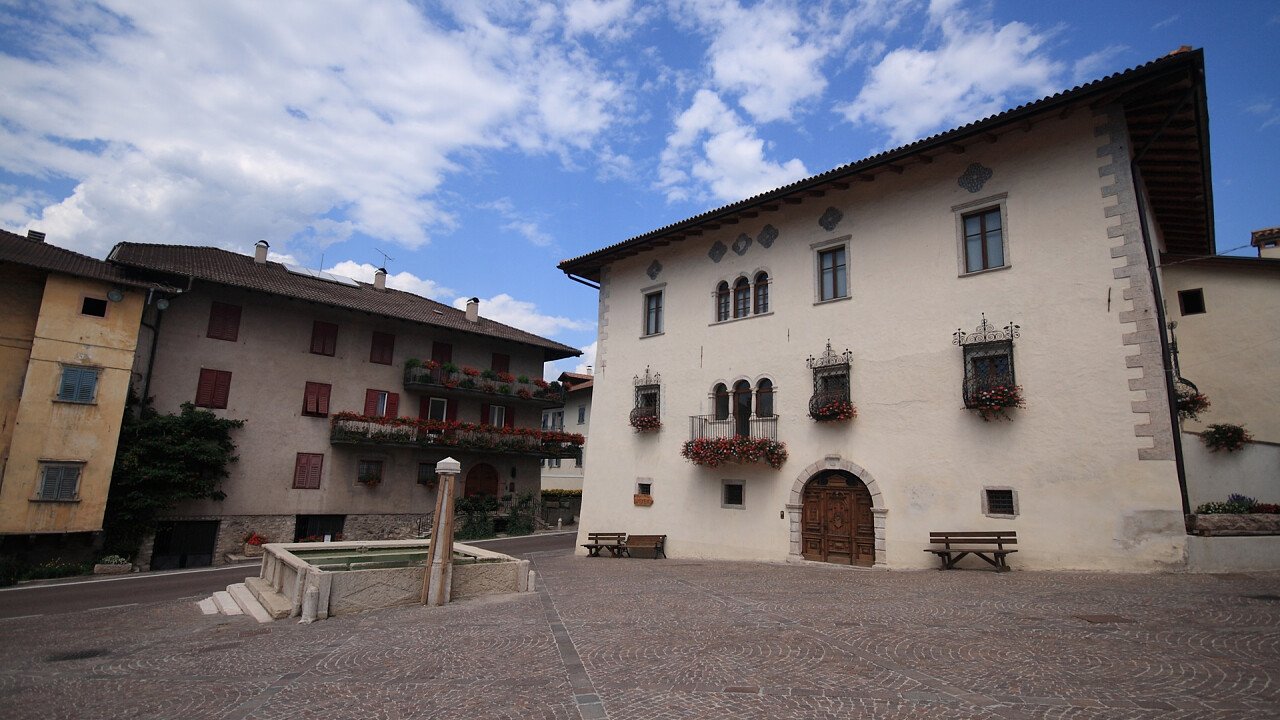 © Roberto Zocchi | Dreamstime
© Dcupini | Dreamstime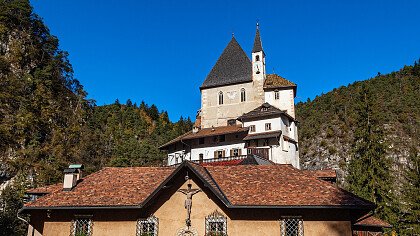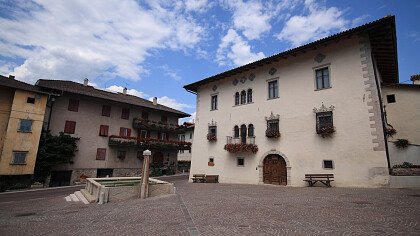 Request a free holiday quote
Hotel Sanzeno
Sanzeno, a place of spirituality and archaeological finds
Ancient resort of the Val di Non valley, as demonstrated by the many archaeological finds, Sanzeno is a place of spirituality, religion, history and culture. A sacred atmosphere fills its alleys and a beautiful trail carved out of the rock will lead you to the Sanctuary of San Romedio, one of the symbols of this valley.
A visit to Sanzeno is a dive into history and into the events of the Christianity. The archaeological finds, collected in the Raetian Museum, speak of the ancient origins of this area inhabited first by the Raeti and then by the Romans. Afterwards, here were martyred missionaries sent to convert the heathen. Sanzeno is the most important religious center of the region, and every year many Christians arrive here to visit the Martyrs' Basilica and the Sanctuary of San Romedio, where according to the legend the saint was exiled. The Sanctuary is one of the places included in the trail "Sentieri del Cielo. Via romanica delle Alpi".
The territory of Sanzeno is a true open-air museum: just walking among its alleys you can discover the history of the valley, admiring stately buildings like Casa de'Gentili, of great historical and artistic value. Worth a visit is also the hamlet of Casez with its houses and the castle.
Sanzeno is appreciated also for its natural environment: located at the beginning of the Upper Valley, it has meadows rich of apple trees, whereas many trails take to the Santa Giustina Lake, that can be reached from the administrative division of Banco. Very fascinating is the road starting from the museum and leading to the Sanctuary of San Romedio.