San Tomaso Agordino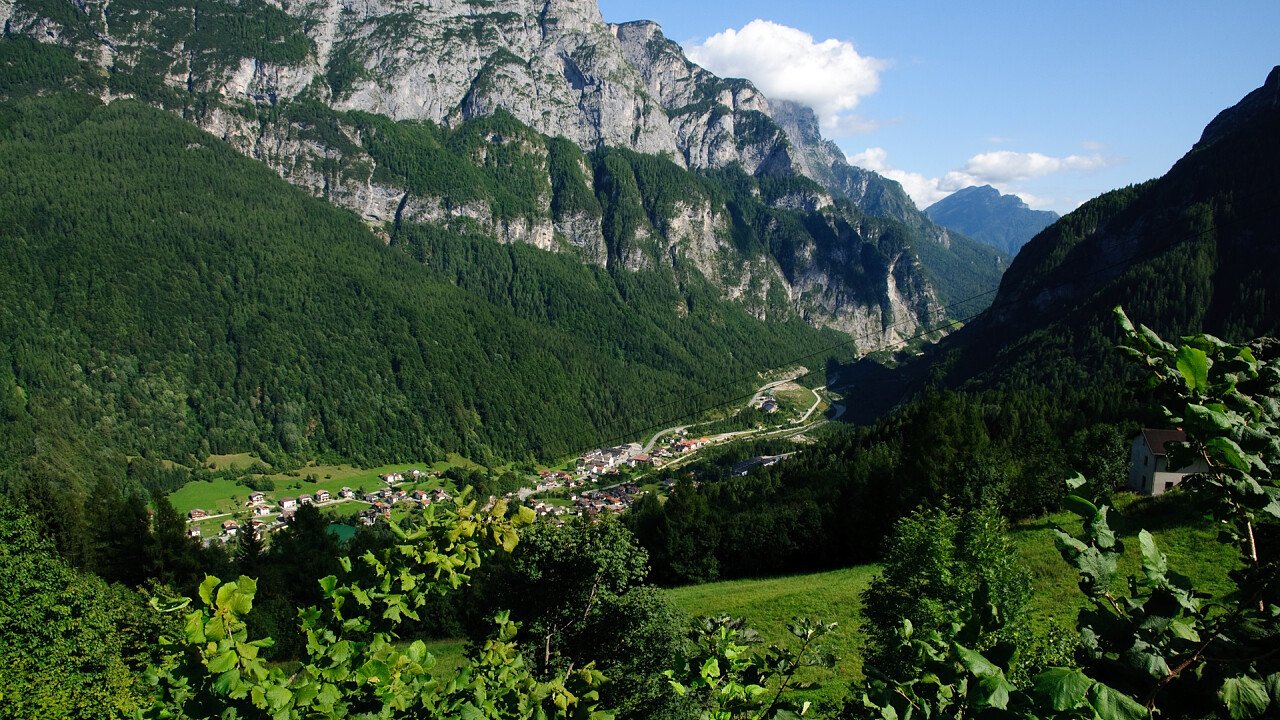 © Moreno Soppelsa | Dreamstime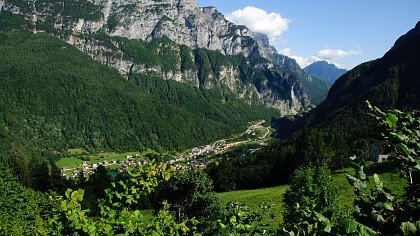 Request a free holiday quote
Hotel San Tomaso Agordino
San Tomaso Agordino
Between the two valleys of Cordevole, among green meadows and woods and Biois, lies San Tomaso Agordino, a characteristic summer tourist resort, the occasions for wonderful walks in evocative and few crowded places, totally plunged in the nature are endless.
San Tomaso Agordino: what to visit
San Tomaso Agordino has only 650 inhabitants distributed in the various hamlets of Celat (municipal seat), Pianezze, Vallata, Mezzavalle, Pian Molin, Val, costa di Mezzo, Coi, Costa, Costoia, Canacede, Pecol, Piaia, Tocol, Chiea, Col Zaresè, Fontanelle, Martinazze, Sot Colarù, Roi, La Costa, Forchiade, Avoscan. All the hamlets have places of great cultural and natural interest, unique views and tabià, the typical Dolomite barns.
Art and culture dominate. The church, rectory and planetarium are worth a visit.
The church, built in the hamlet of Celat, is a quite old building which stands out on the northern wall of the Civetta. Already existant in the XIII century, it was renowned in 1400 and then restored again in 1620. Inside there are some important canvases by Angelo Cimador and the frescoes painted in 1948 by Arturo Favaro from Mogliano Veneto. Moreover, some years ago, under the plaster, other frescoes dated back to ancient times, were found.
In front of the church there is the presbytery, once seat of the ex School of the Battuti, embellished by some fine frescoes, such as the one of the "Madonna dei Battuti", attributed to Antonio from Mel. Wonderful for its architecture it is also the building commonly called the "Vaticano" since once it gave hospitality to several families.
San Tomaso Agordino: what to do
In an environment which is unique, surrounded by the most beautiful peaks in the Dolomites, from the Marmolada to the Civetta, from the Pelmo to the Agnèr, from the Molazza to the Pale di San Lucano, San Tomaso is certainly the paradise of all those who love sport and nature. In summer they can in fact venture among the many itineraries and safeguarded climbs, whereas in winter they can enjoy the snow, since San Tomaso is very close to the skiing districts of the province of Belluno.
For thrilling adventures, San Tomaso is home to the highest zipline in the Dolomites, a 1.6 km long cableway, attached to a cable at a height of 160 metres. The zipline starts from the hamlet of Canacede, descends for a first stretch near the hamlet of Costoia and finally reaches the main square of the municipality in Celat.