Riva del Garda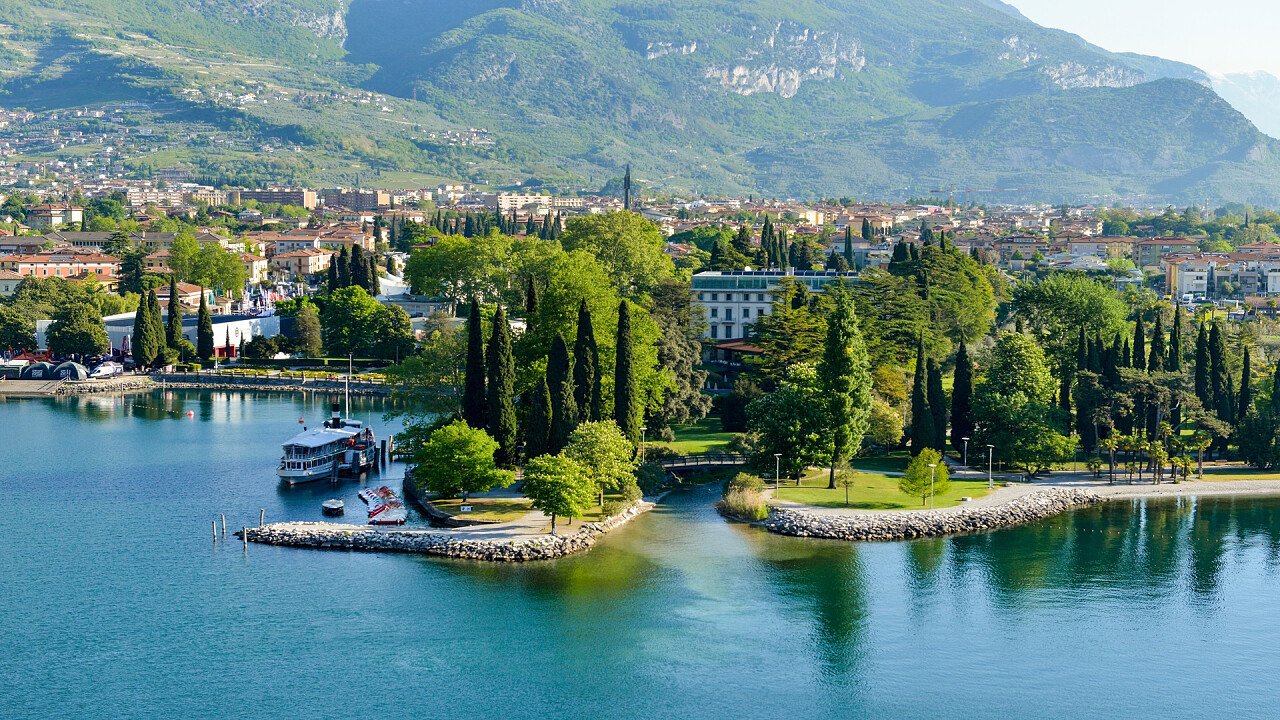 © Roberto Vuilleumier | Dreamstime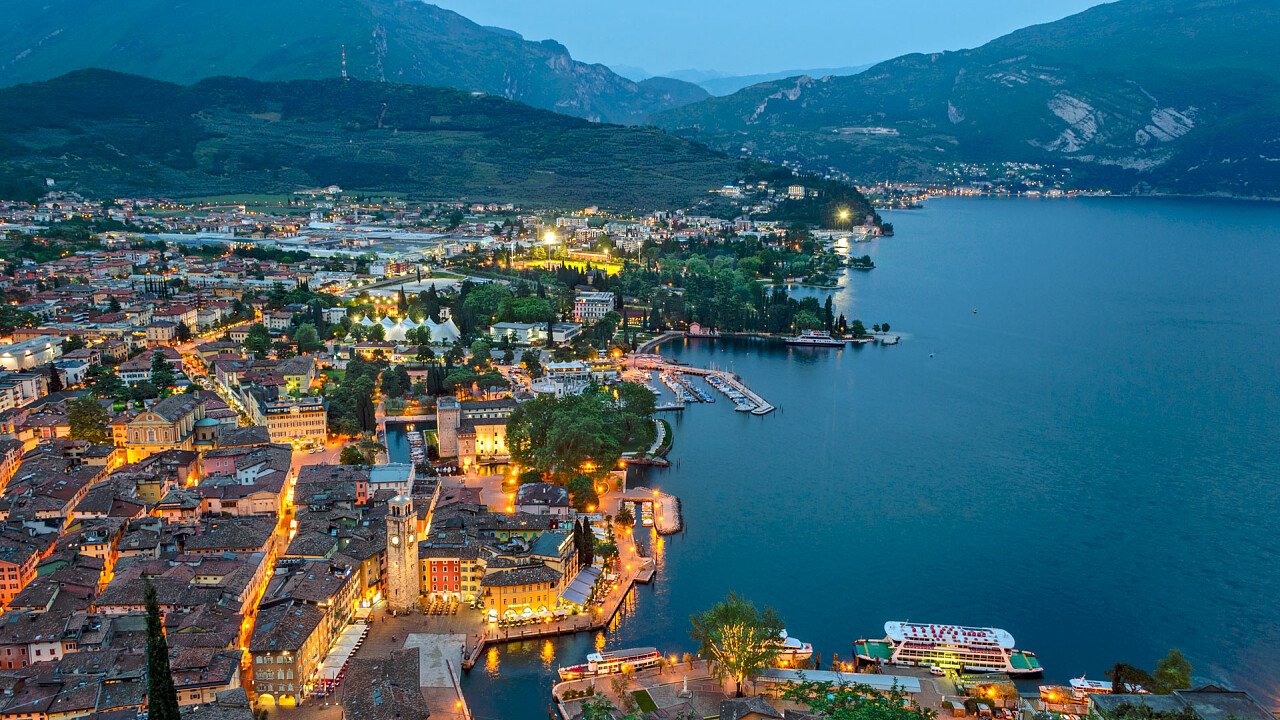 © iStock
© Mario Vidor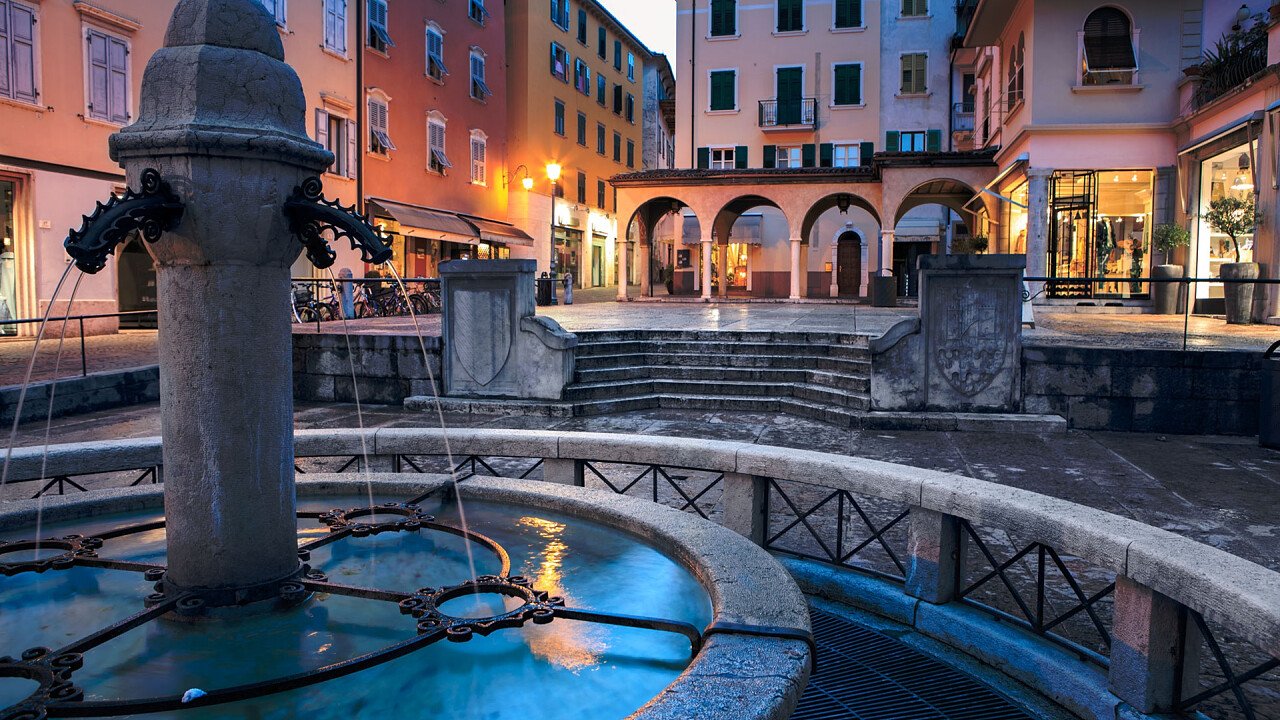 © iStock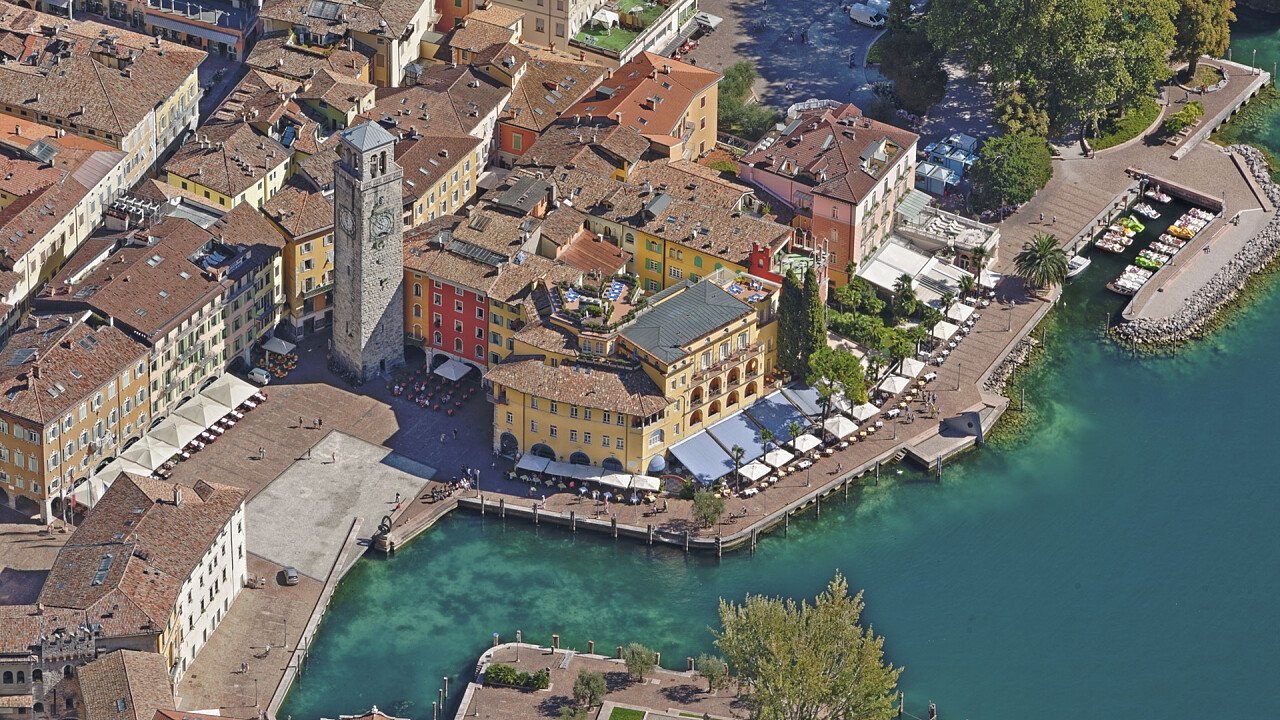 © iStock
© Shutterstock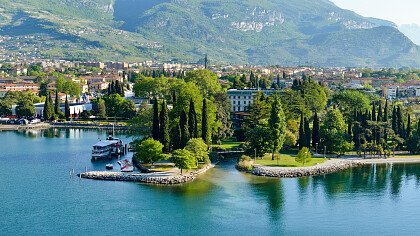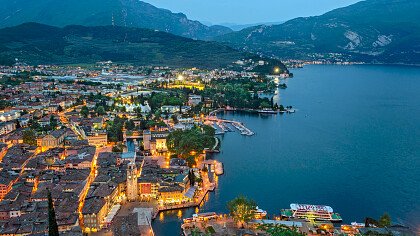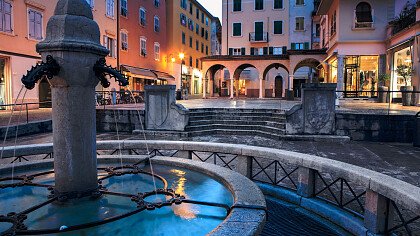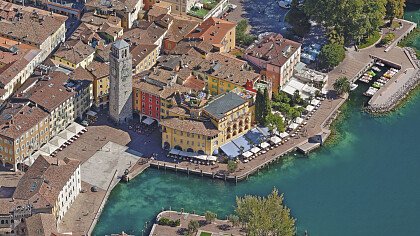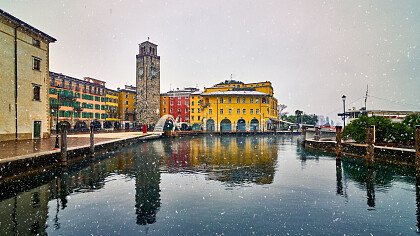 Request a free holiday quote
Riva del Garda: active and fit the whole year round
Riva del Garda is a fascinating town rising on the shore of Lake Garda, famous and appreciated for its climate, the many sports you can practice outdoor in a unique natural environment, its lakeside hikes, the historical buildings and events of international level.
Set between a wonderful gulf and the Brione Mountain behind, it overlooks the whole Lake Garda.
Thanks to the always mite climate, Riva del Garda is the favourite meeting point of all sport holidays lovers: from sailing to mountain biking, from windsurfing to mountaineering, from Nordic walking to trekking. However, the resort is perfect even if you are looking for a quiet holiday, with big events and cultural tours, and want to relax sunbathing on wide and sunny shores.
If, like a fish, you can't live without water, Riva del Garda is the perfect place to sail downwind, thanks also to the excellent services offered by first rate schools and rentals. Here there is no chance to get bored, and non-stop fun is guaranteed: the south Ora wind in fact blows every afternoon.
If you prefer dry land to water you won't be disappointed: between the mountain and the lake you will find a network of trails perfect for Nordic walking and trekking, to explore alone or with expert guides. Some of these trails are the "Trekking dell'energia", the "Trekking delle meravigie", the "Trekking della storia", the itinerary to the biotope of Brione Mountain and the trail reaching the Varone Waterfall. Some trails are easier, like the lakeside promenade from Riva to Torbole.
If you love mountain biking, you can choose among a large variety of possibilities: trails starting from the valley and going up to peaks that are more than 2000 meters high, suitable for both experts and beginners, like the medium difficulty trail to Lake Tenno.
For a quiet and relaxing holiday, try the city tour: you will be charmed like many famous people before you, such as Nietzsche, Kafka and the Mann brothers. Piazza III Novembre, the Apponale tower, the Palazzo Pretorio, the Rocca holding the City Museum and the art gallery, the churches and further up the Bastione are only some of the buildings you can admire.
We shouldn't forget the resort is appreciated also for its events. In particular, great importance is given to music: during the year many are the dates dedicated to this art: the international citizens band competition; meetings on the Italian music world; the Musicarivafestival; In...canto sul Garda, a choral music competition; and the Garda Jazz Festival, involving the municipalities of Arco, Drena, Nago and Torbole. There are also events dedicated to mountain biking, wind surfing, regattas, and the Garda Trentino Half Marathon foot race. Finally, we shouldn't forget the Christmas events and the fairs.
Riva del Garda has everything you need to spend the holiday you want!