Termeno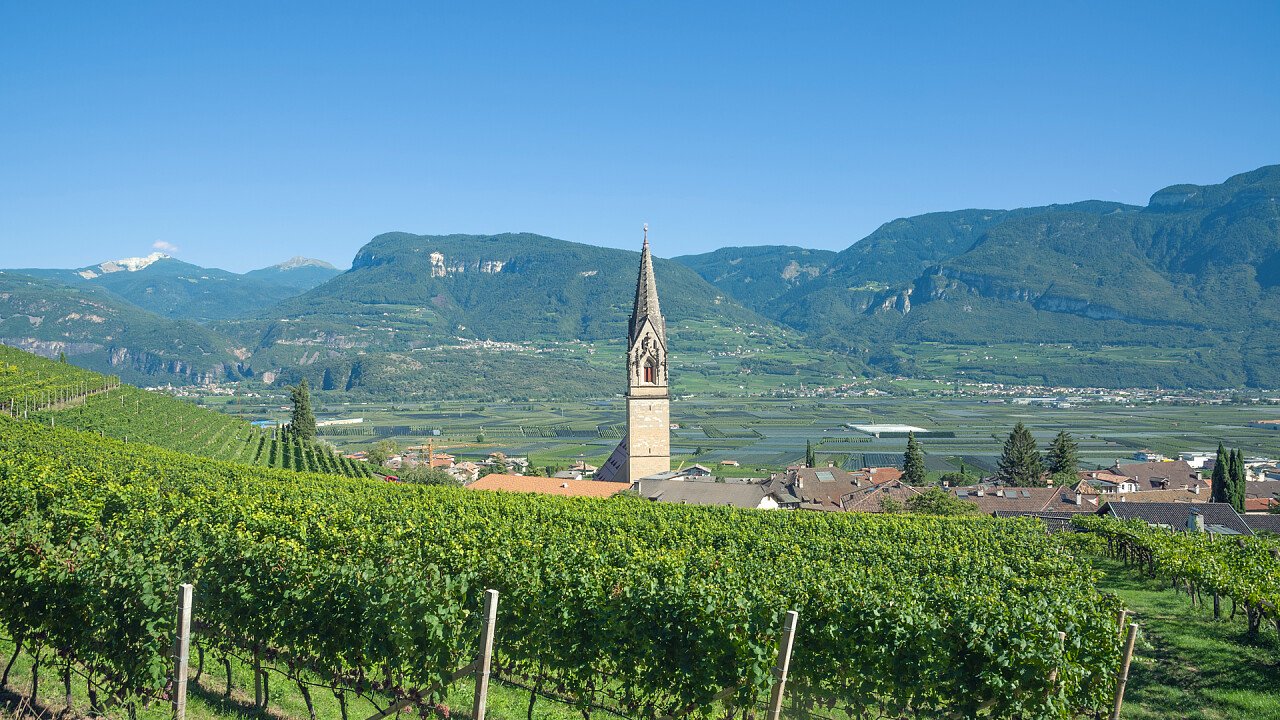 © Travelpeter | Dreamstime
© Shutterstock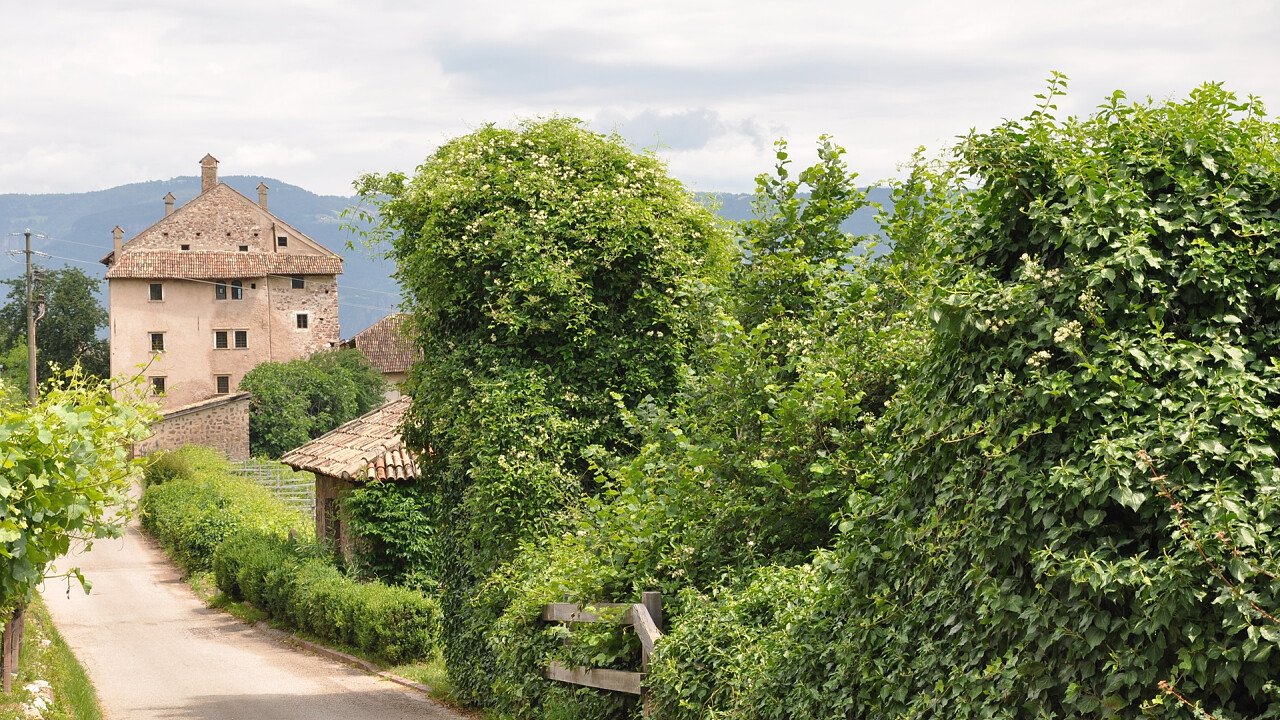 © Shutterstock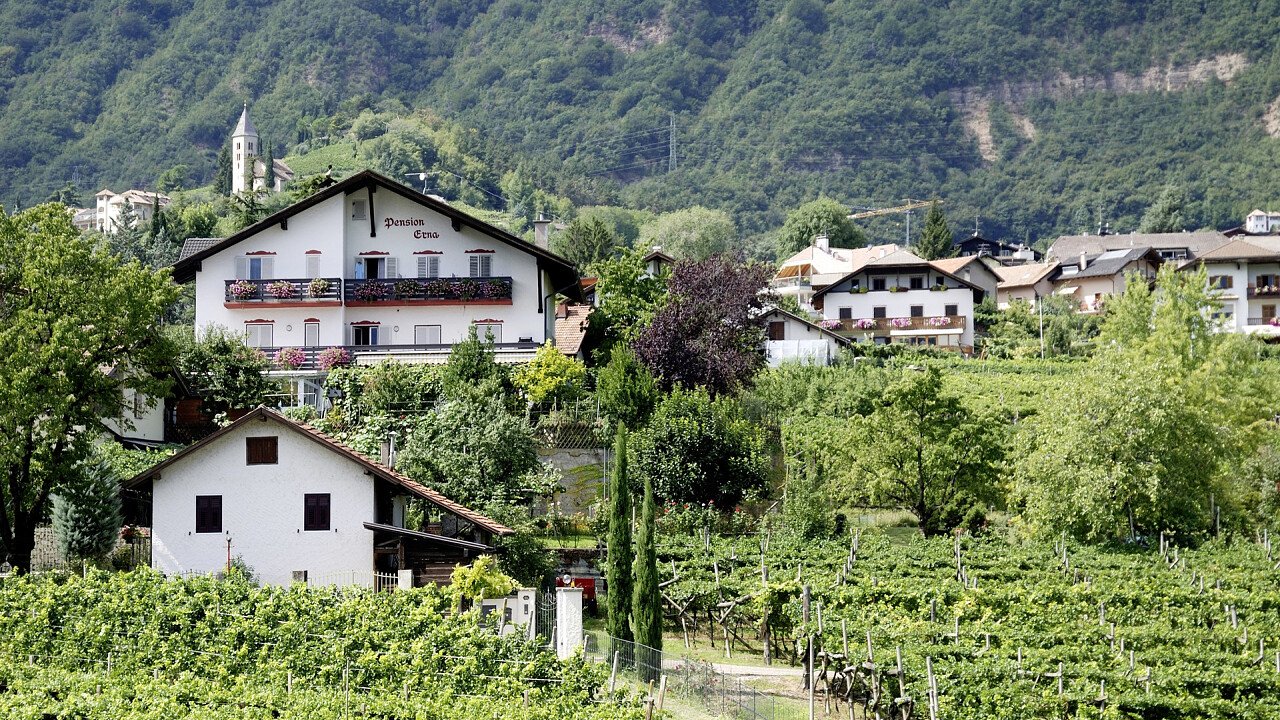 © Depositphotos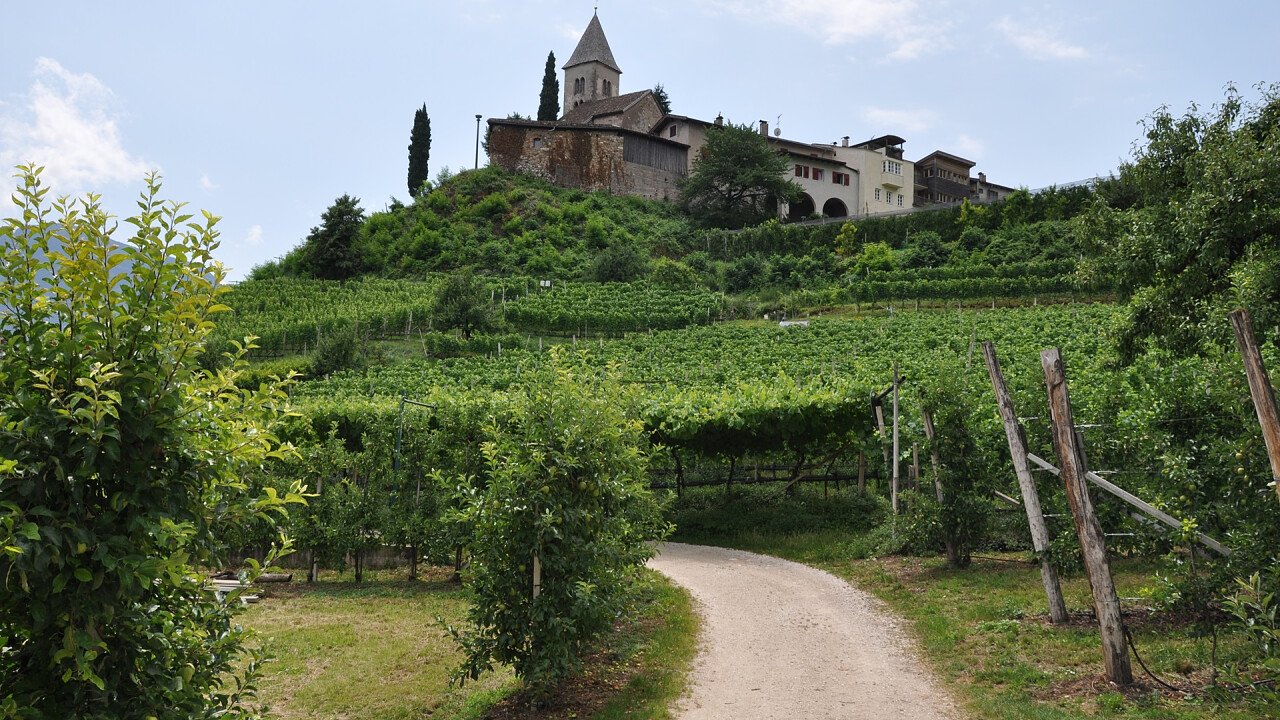 © Shutterstock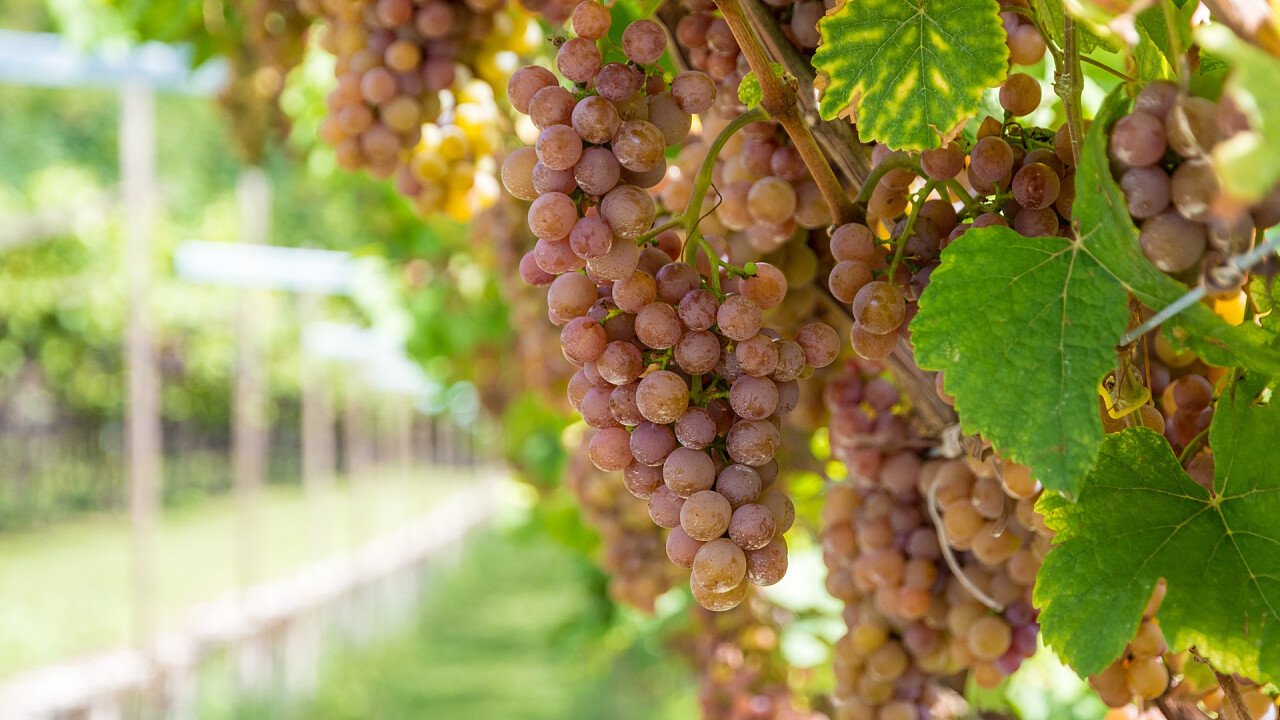 © Loren Image | Dreamstime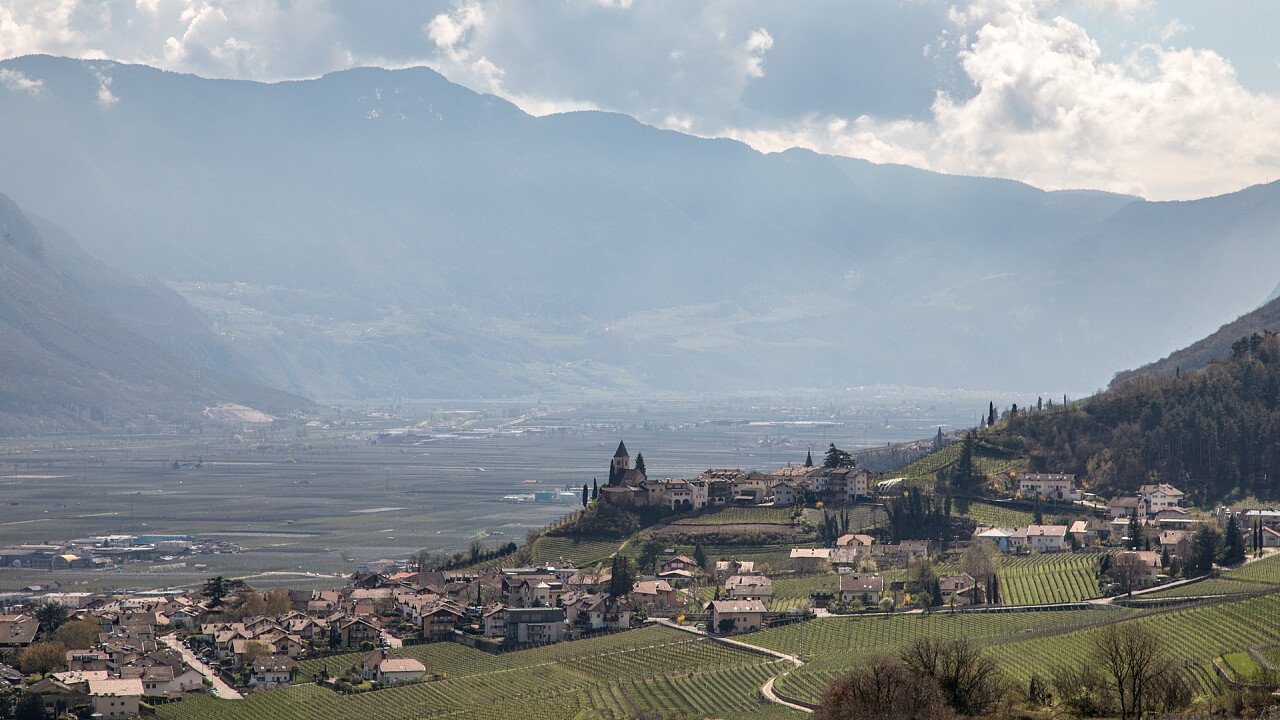 © Shutterstock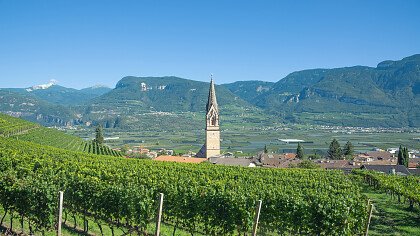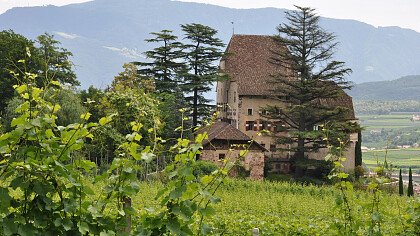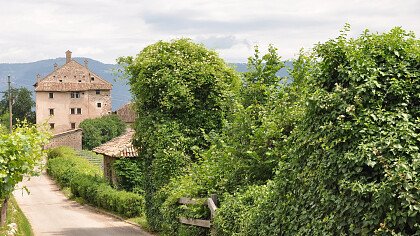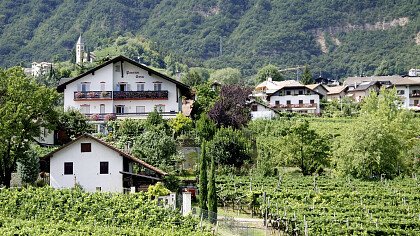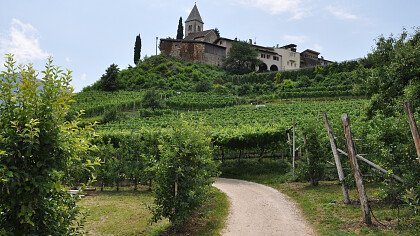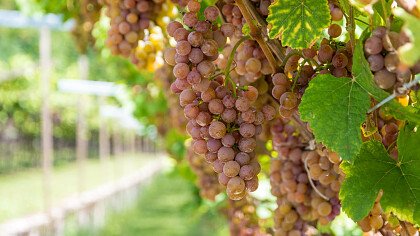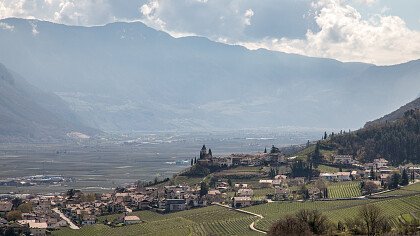 Request a free holiday quote
Termeno on the South Tyrolean Wine Road
Termeno, located on the South Tyrolean Wine Road, is known mainly for a delicious wine, the Gewürztraminer, that here is grown and produced. Nonetheless, those who arrive in Termeno are fascinated by the breathtaking landscape, the vineyards, and the outdoor public swimming pool. The town offers also a large variety of leisure activities, and gourmets and mountain bikers won't fail to appreciate this tourist town.
Vineyards as far as eye can see, the air is filled with the sweet scent of wine. Here the Gewürztraminer is grown and produced, and many important events revolve around this delicious wine, like the International Gewürztraminer Symposium, the Gewürztraminer Fair, and the Autumn Days. A Mediterranean climate and a lot of sun allow a perfect ripening of the grapes, producing an aromatic white wine, fruity and with strong aromas. So why not taste the delicious and perfumed Gewürztraminer with good company in one of the many vineyards of the area? Some of them are true works of art, like the new Termeno Vineyard, designed by Werner Tscholl and recalling the shape of the vine.
Besides wine and wine tasting, Termeno and its administrative divisions Sella and Ronchi are the perfect choice for your holiday, whether you want to relax or practice sports. The mild climate, the charming old roads and beautiful landscapes, the sun and the Mediterranean vegetation which stands out on the typical Alpine background are reason enough to visit Termeno, but in addition there are also other tourist attractions, like the Church of San Giacomo overlooking the town, the parish church with the tallest bell tower of South Tyrol, and the Civic Museum. Traditions are still strong and expressed in many events, such as the Egetmann Parade during Carnival, a historical reenactment and parade of traditional characters symbolizing the banishment of winter.
Around the town there is a network of trails of various difficulty levels, to explore on foot or with your mountain bike, for a total of about 80 km tracks winding in the surroundings. Some of the most interesting tours are those to Monte Roen, to the gorge of Rio Blätterbach, and to Lake Caldaro. In the last years Termeno focused on the development of bicycle tourism improving the cycle track running alongside the river and the bike lane of the Wine Road. If you want to relax, try the Termeno outdoor swimming pool. Open from May to September, it's a true leisure park: a surface of 1300 square meters including a playground, a beach volleyball court, a hot tub, practice walls, a 50 m swimming pool...
In winter, Termeno lies within an hour drive from most ski areas of Trentino and South Tyrol: Obereggen-Latemar, the Oclini Pass for cross-country skiers, the Mendola Plateau, the Reinswald and Corno del Renon.