Strembo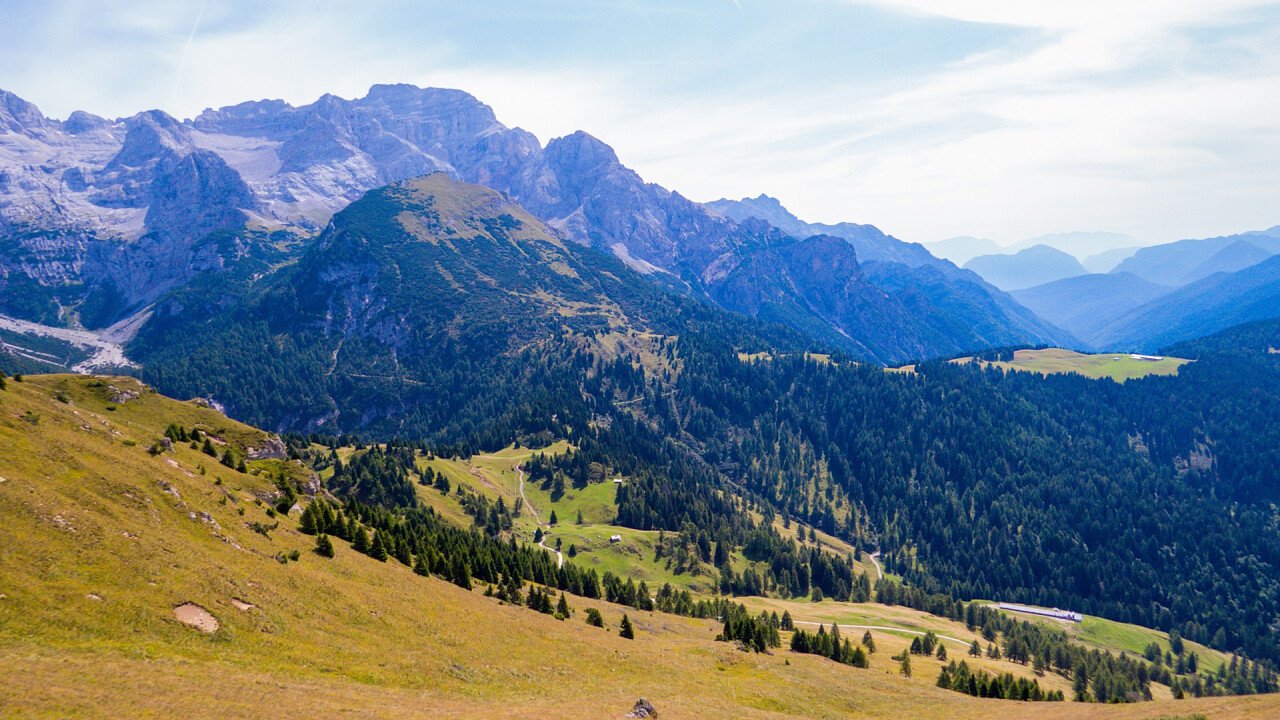 © Diegoriore | Dreamstime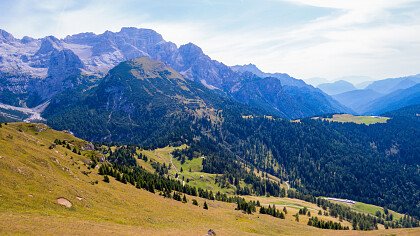 Strembo, sport holidays for everyone in the natur
Strembo is placed in the north-western part of Trentino, in the Val Rendena valley, and boasts ancient origins and a suggesting built-up area with steep streets and big old houses in the style of the local traditional constructions. The nature reserve Parco Naturale Adamello Brenta is the largest protected area of Trentino, which yearly attracts those who love nature and hiking. Moreover, here you can practice several sports in the nature, visit its historic church and attend various kinds of events, such as the cycling race '24 ore Val Rendena'.
The village lies in Val Rendena, which is a green valley surrounded by enchanting mountains such as the Adamello, the Presanella and the Brenta Dolomites. It has ancient origins which are dated back perhaps to the 14th century and boasts steep tiny streets and huge old houses in the style of the constructions of the Valli Giudicarie valleys. The main resource of this region has always been agriculture, thanks to the fact that the area is rich in water courses, pastures, woods and animals. Among the most remarkable historic monuments noteworthy is the Saint Thomas Church, which is dated back to medieval times and preserves a beautiful altar piece.
If you want to satisfy your need for relaxation, the best idea is sure to plunge into the unspoilt green of the reserve Adamello Brenta Nature Park, the largest protected area of Trentino. In this area you can enjoy mountain environment to the full, also thanks to the variety of biodiversities placed on its territory. The nature reserve offers several possibilities for hiking and mountain biking, since there are numerous paths running on the whole area.
Besides, here you can also practice tennis and attend to tennis tournaments, which take place on the court run by the local tourist office, and go for fishing on the Sarca river which crosses the valley. Moreover, you can improve your golf skills at the Golf Club Rendena which runs from Strembo to Bocenago and Caderzone.
Sport and nature lovers will appreciate the presence of the cycling track running along the Sarca river, which starts in Villa Rendena and reaches Carisolo crossing Strembo. The track is anything but hard, for this reason it is suitable also for families with children.
Strembo hosts also some important events: the gastronomic evening which takes place at the end of December, during which visitors can discover the hidden corners and the distinctive atmosphere of the village and taste the genuine old flavor of cold meats, prepared in memory of the inhabitants that used to emigrate in order to sell this kind of specialty; the St. Thomas Festival, held on 3rd July, and the 24 ore Val Rendena, which is a cycling race for mountain bikers held between the end of August and the beginning of September among the villages of Strembo, Caderzone and Bocenago, but also an awaited event for the whole valley.