Tubre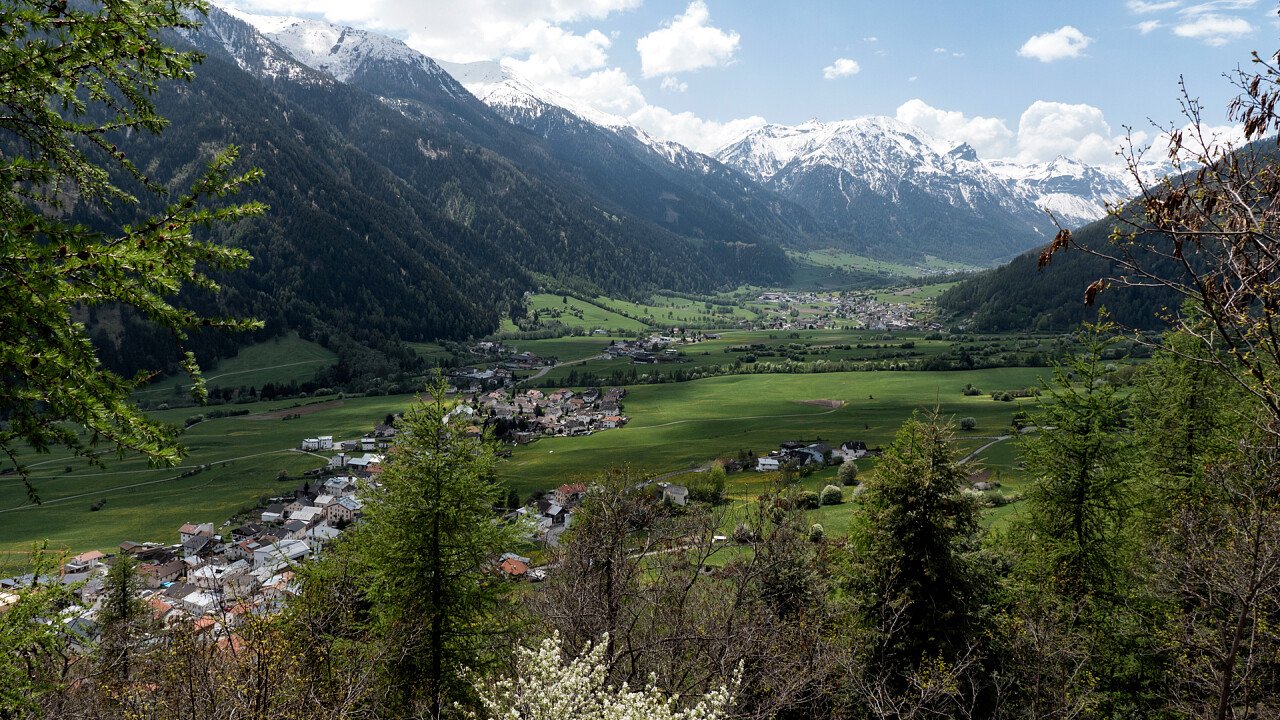 © Shutterstock
Tubre in Val Monastero, sport and cultural holidays
At the westernmost section of South Tyrol, in Val Venosta, at the border with Switzerland lies the quiet village of Tubre. Rising on the valley floor of Val Monastero, even if small Tubre hosts about one thousand inhabitants. The village features lovely historical buildings, and in the area you can practice many sports in every season. Not far lies the Ortles Holiday Region.
Tubre is considered a paradise of winter sports, since it rises inside the Ortler Skiarena, a ski area featuring no less than 15 ski centers. Many lift facilities and slopes are less than an half hour drive away: Solda and Trafoi in the Ortles, and Watles and Minschuns in Switzerland. Tubre features also a well groomed cross-country skiing trail winding around the village; a well groomed sledding slope, a natural ice rink, snowshoeing trails and ski mountaineering routes. From spring to the end of autumn, the area attracts trekkers, mountain bikers and horseback riders, who explore the surrounding meadows, forests and farmhouses, but also tennis and sport fishing lovers. Two nature reserves surround Tubre: Stelvio and , over the border, Schweizer.
Besides being a good destination for outdoor sports lovers, Tubre offers also many cultural attractions. The area is in fact filled with historical buildings from different periods. The 8 churches are an evidence to the religious devotion of the inhabitants. Worth a visit are: Chiesa di S. Giovanni, in Romanesque style, with Gothic and Romanesque frescoes; Cappella di S. Michele, hosting since 2000 the parish museum; and the Chiesa parrocchiale di S. Biagio, with a Late Gothic bell tower dating back to the period in which the building was completely restored. Of interest are also two strongholds, Rotund Castle and Reichenberg Castle. The first, built in 900, is one of the castles rising at the highest altitudes in Tyrol; the second received its current name from the Reichenberg Lords, who occupied it since the XII century. Of both nowadays only the ruins are left, since they were abandoned in 1680.
From Tubre you can go for some interesting day-trips. Right over the border in fact lies a UNESCO World Heritage Site: the Convent of Saint John, in Müstair, Switzerland, featuring a series of Carolingian frescoes. From here, through the Two Hours Trail you can reach Marienberg Abbey which, at 1,340 meters, is Europe's highest abbey.