Arabba
© iStock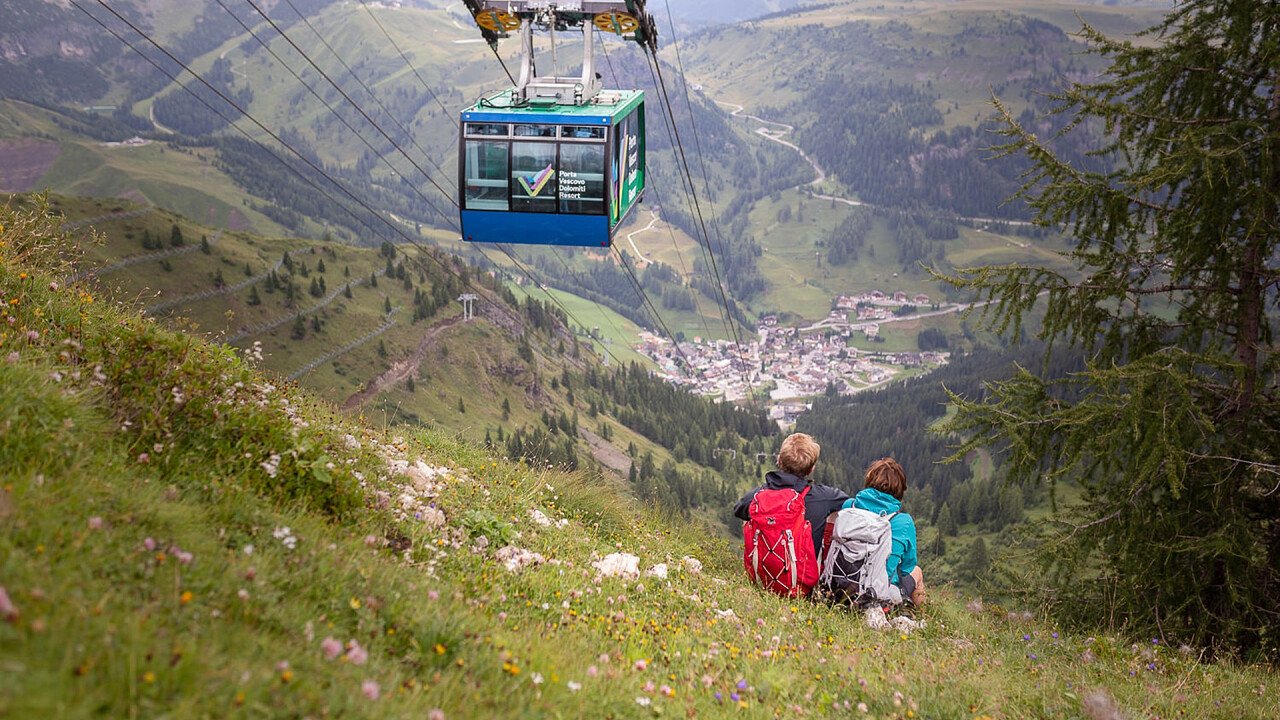 © Porta Vescovo Dolomiti Resort
© iStock
© Porta Vescovo Dolomiti Resort Sofma Spa Scata Stefano
© Porta Vescovo Dolomiti Resort Sofma Spa Scata Stefano
Request a free holiday quote
Hotel Arabba
Deals and holiday packages
Local shops: Arabba
Arabba: ski and hiking among Marmolada, Porta Vescovo, Sellaronda
If you would always keep your skis on and would like to try miles and miles of slopes, Arabba is the ideal place for you. Starting from Arabba you can reach many important ski resorts, such as Marmolada and other internationally renowned carousels, go ski touring, freeriding or simply walk in the snow: you can leave your children in the snow-kindergarten!
Arabba is surrounded by the imposing Sella Group, at the foot of the Pordoi and Campolongo Passes. It is a typical alpine village, surrounded by one of the most important and spectacular ski carousels of the world: the Sellaronda. From this center you can reach comfortably the famous slopes in Porta Vescovo, and from there on the Marmolada and the Malga Ciapela- Rocca Pietore resort.
Furthermore, it also belongs to the ski carousel Dolomiti Superski. There are also many opportunities for trekking and ski-touring, exciting downhill runs and walks wearing snowshoes looking for a closer contact with nature, far away from the crows.
Here you will have the opportunity of improving your skills in the ski and snowboard school with qualified instructors, also available for one-day trips and tours in different itineraries such as the First World War Ski Tour, under the walls of the most beautiful dolomite peaks. The school also runs a real Ski Kindergarten, where children older than two can have fun with toys and entertainment. The qualified staff not only takes care of children, but also takes them to and from the ski school and helps them having lunch, while you have all the rest you deserve.
...trekking and two wheels, but also culture and taste
In summer that same mountains become the starting point for endless trekking and walks, for all difficulty levels, discovering small treasures and old bays used by soldiers in the First World War. Climbing at height for all difficulty levels and striking mountain bike or bicycle itineraries, without forgetting the different tour possibilities for motorbikers. For some years, due to the accommodation facilities and to the availability of the community, Arabba is often chosen by motorcyclists for motorbike meetings and highlights, as well as a transit for many international bicycle competitions, such as the Cronoscalata Arabba-Passo Pordoi.
Arabba is also a place for gourmet: speck tasting, mountain cheese and typical local dishes. There are also cultural events, dance and popular songs, which confirm the strong ties with the ladin tradition and also the past history, such as the Old Mill, where the local inhabitants have been grinding rye and barley for centuries.