Imer
© Enrico Bettega
© Shutterstock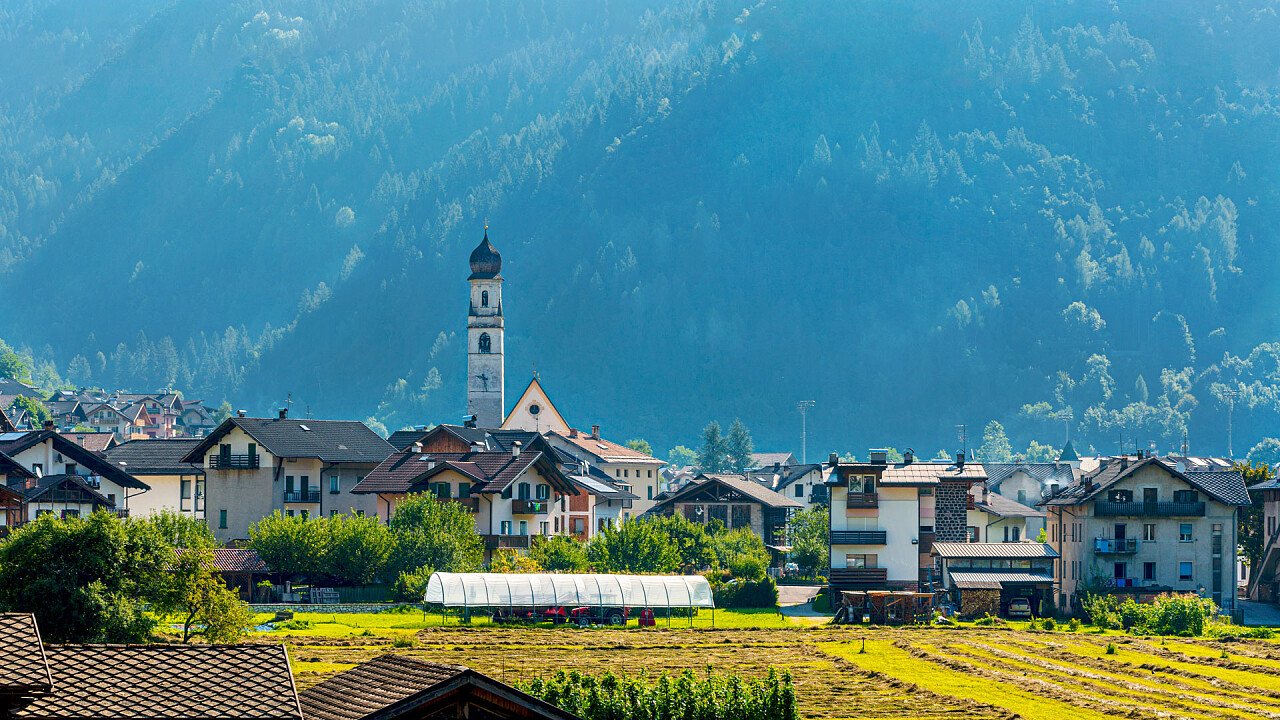 © Tatyana Abramovich | Dreamstime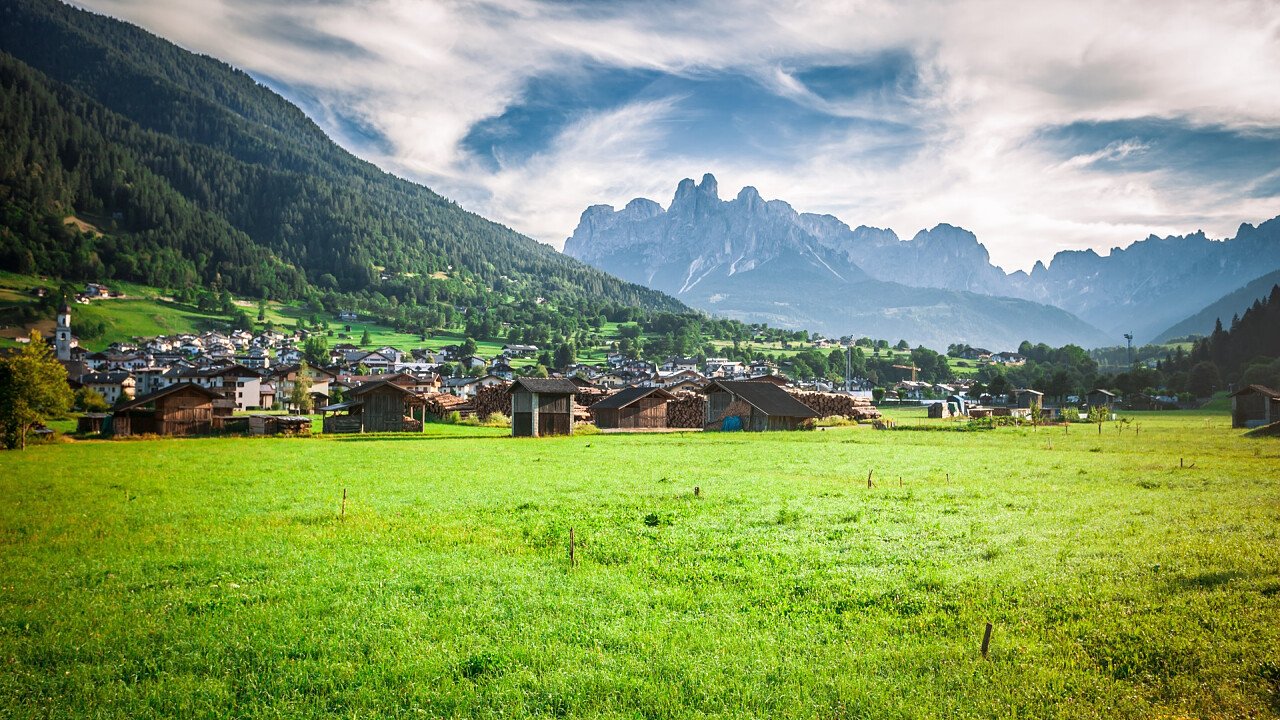 © Shutterstock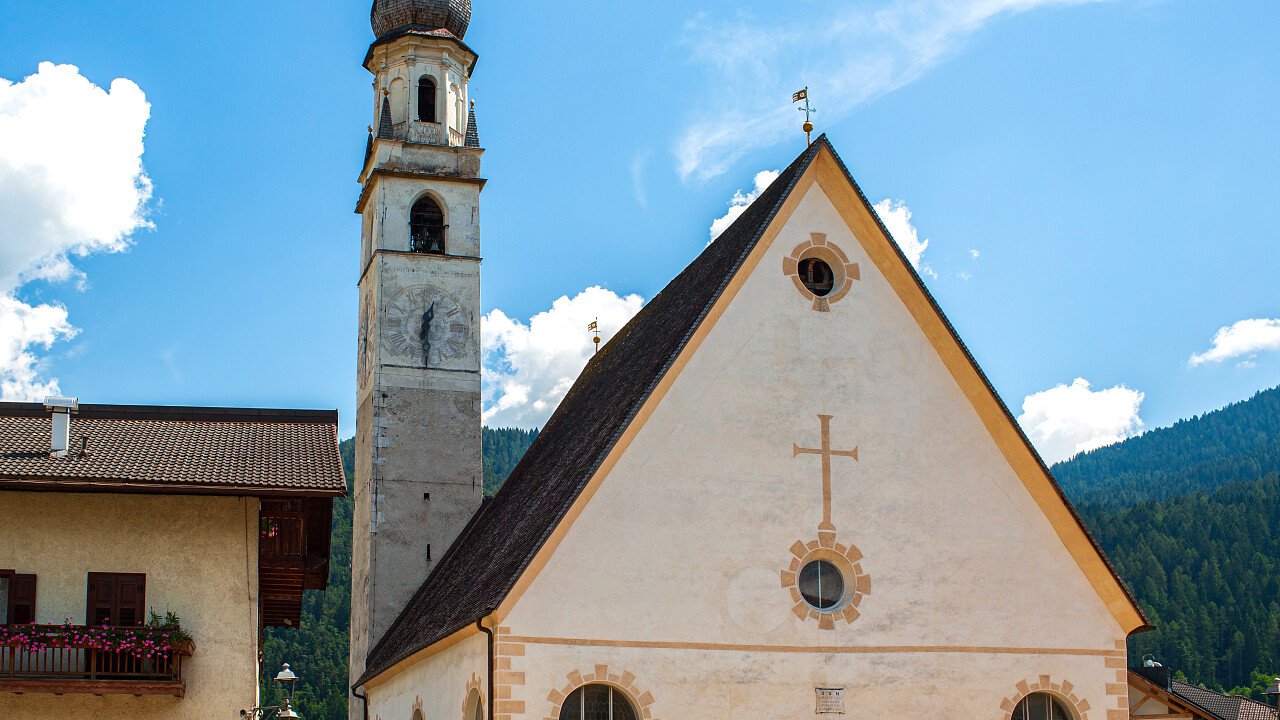 © Tatyana Abramovich | Dreamstime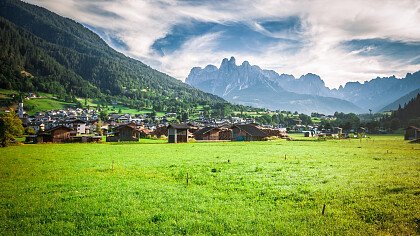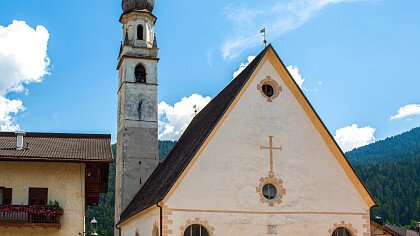 Request a free holiday quote
Imer: Knödelfest and hiking holidays
Imer, in the Primiero valley, is the first hamlet you will meet entering the gorge of the Schenèr. Placed on the bed of the stream Rio San Pietro, it enjoys a sunny and panoramic position on the road that leads to San Martino di Castrozza. From here you can admire the imposing surrounding mountains: the Pala Group, the Peaks of the Feltrino, Mount Pavione and Mount Vederna, where you can enjoy several walking tours. Not to miss the Church of Saint Sylvester.
Imer is a small mountain village which includes two hamlets, Masi and Pontet. It is placed in a sunny position and in autumn and winter it becomes an enchanting picturesque landscape, a sort of fairy tale location: in fact, during this seasons, Mount Vederna and Mount Tasè hide the sun and the frost lies thick on the ground.
The surrounding mountains invite you to numerous walking trips, two are the most stunning ones: at the foot of Mount Pavione lies the wide flatland of Alpe Vederna with its several farm houses used for mountain pasture and as hay lofts, a refuge and the small church dedicated to the Madonna of the Snow. Another interesting track is the one leading to the peak of Mount Vederna where you can find a large meadow which is easily reachable through a forest road. North of the meadow is placed the Cross of the Italian alpine troops, from here you can admire the entire valley of Primiero.
From the viewpoint of art noteworthy is the Parish Church, which holds a typical Trentino wooden ciborium, whereas on a rock towering over the valley and just above the village you can find the old Church of Saint Sylvester, dated 1200, which is a popular destination for pilgrimages as a legend has it that in this place the saint worked magic.
Imer is divided into two sections: the historic part is placed near the stream, whereas the more recent one is situated along the way that leads to San Martino di Castrozza and to the Rolle pass. From time immemorial this village has been an important center for the entire valley: in the past it was linked to Canal San Bovo, in the eleventh century it formed one of the four Regole (Longobard institutions for the territory administration) of the Primiero area, whereas at the end of the First World War it functioned as customs between the Austro-Hungarian Empire and the Kingdom of Italy.