Cortina
© Shutterstock
© Jacopo Cignola
© Shutterstock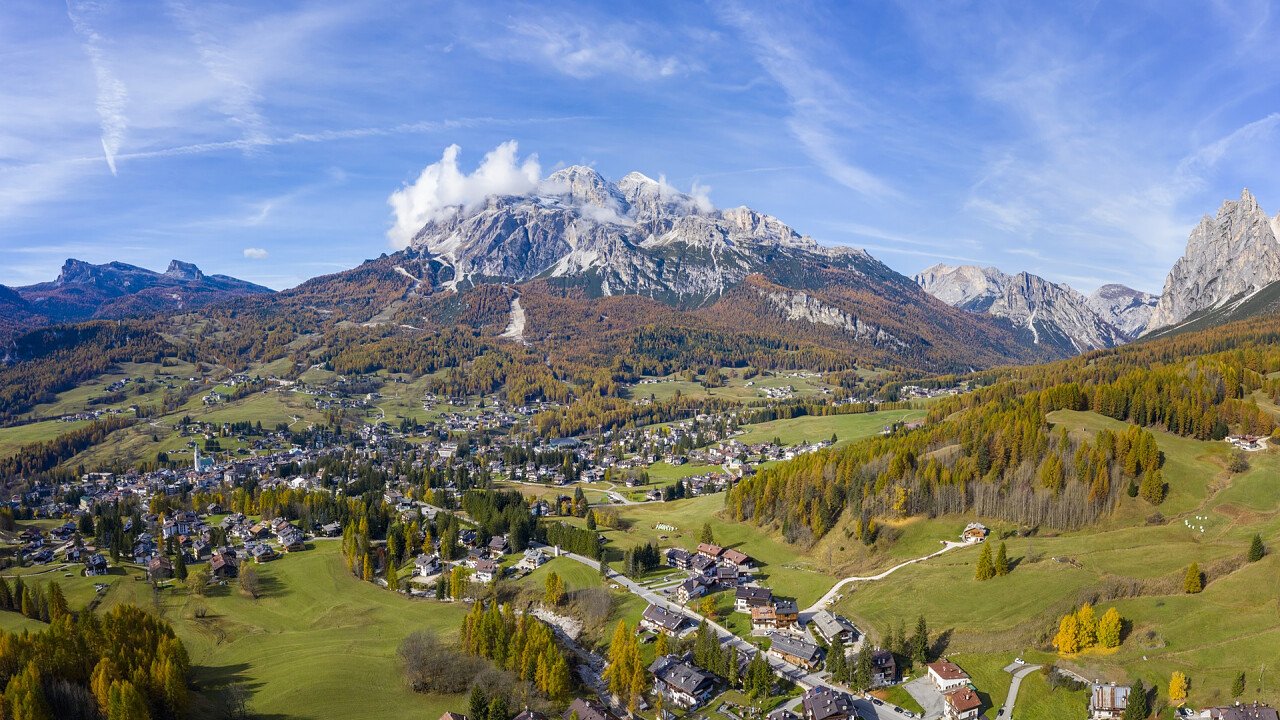 © iStock
© Shutterstock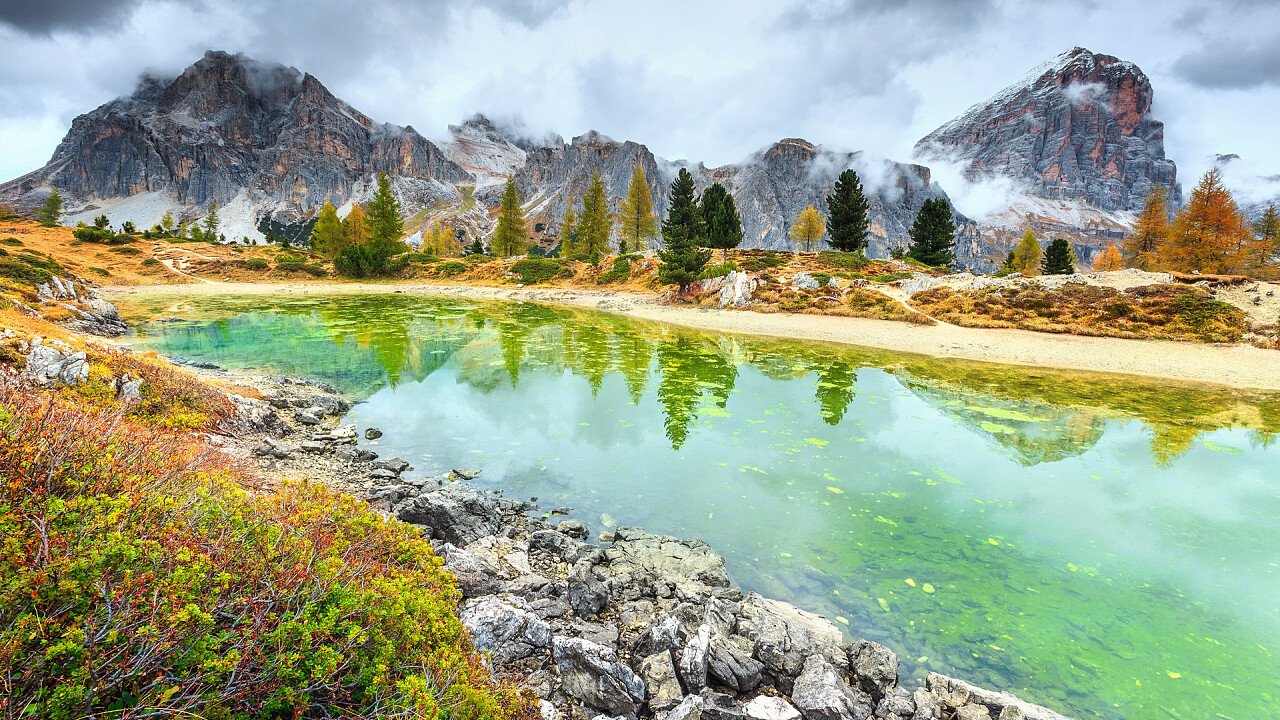 © iStock
© srt Alessandro Photos
© Shutterstock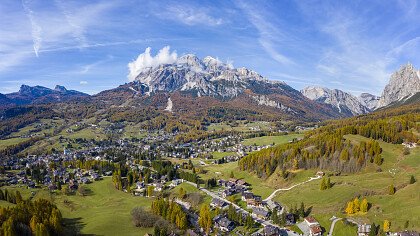 Request a free holiday quote
Hotel Cortina
Cortina
The Hotel Des Alpes Cortina is located in the Nature Park of the Ampezzo Do...
---
starting from:
60€
night/person
Cortina d'Ampezzo: trendy resort for your holidays in the mountains
Cortina d'Ampezzo is a paradise if you love skiing, climbing and trekking. In fact, it features some of the most beautiful mountains, like Cristallo, Faloria or Cinque Torri, World Heritage Sites by UNESCO. There are also many international events, like the women's Alpine Skiing World Cup and the Coppa d'Oro delle Dolomiti classic cars competition.
Winter holidays in Cortina d'Ampezzo
If you decide to spend your winter holidays in the Ladin Cortina you will have 120 km of ski slopes at your disposal, distributed in the ski areas of Cristallo-Faloria-Mietres, Tofane, Lagazuoi and Cinque Torri, all included in the Dolomiti Superski resort. Some of the ski slopes are well known, like the famous Canalone, Vertigine Bianca and Olimpia, where the women's Alpine Skiing World Cup takes place. There are also two important ski routes: Super 8 Skitour and First World War Skitour.
If you love Nordic skiing there are 70 km tracks, included in the Dolomiti Nordic Ski resort. Cortina is a paradise not only for skiers, but also for the other winter sports lovers: here you can practice ski climbing and off piste, go on excursions with snowshoes, slide down the Olympic bob slope with the Taxi Bob, and practice waterfall ice climbing.
Cortina offers many other activities, too: obstacle courses in the Adrenalin Park, horse-drawn carriage rides, and skating and curling in the Olympic Ice Stadium, built for the 1956 Winter Olympic Games.
Summer holidays in Cortina d'Ampezzo
Summer brings with it a desire to be outdoors and keep fit. For a holiday in Cortina, you can choose from kilometres of itineraries for hiking, Nordic walking and mountain biking, some of which are located within the Ampezzo Dolomites Natural Park, Great War routes on Lagazuoi and the Cinque Torri, whose vertical walls are popular with climbers. The Dolomite peaks can be reached via vie ferrate and equipped trails.
Water sports enthusiasts can go rafting, canyoning, kayaking and hydrospeeding on the area's streams, on which you can also fish, as well as on the local lakes. And if that's still not enough: children's playgrounds, such as the Adrenalin Park, minigolf, mountain golf, horse trekking, tennis and swimming.
The big events in Cortina
The town is the scene of major events, such as the Women's Ski World Cup; events on the Olympic Bobsled Track; ice competitions, such as Winter Polo on Lake Misurina; international cross-country races, such as Dobbiaco-Cortina, and ski jumping on the Olympic Ski Jump Italy; and international mountain bike competitions with spiked wheels on the bobsled track.
Preparations are in full swing for the big event in 2026, where Cortina, along with other resorts in the Dolomites, will host the Olympic Games from 6 to 22 February and the Paralympics from 6 to 15 March.
Cortina also offers a multitude of events in the summer: the Coppa d'Oro delle Dolomiti, a race reserved for historic cars; mountain bike races, cross-country races, the Red Bull Road Rage and the Cortina-Dobbiaco International Gran Fondo mountain bike race. Then there are equestrian events such as the National Show Jumping Competition and appointments with culture, Cortina Summer Festival dedicated to jazz music or Cortina Culture and Nature: a series of literary meetings with leading contemporary writers and journalists.
Shopping in Cortina
And what about shopping? In fact, Corso Italia is one of the most famous Italian shopping streets. Here in Christmas time you can walk among the Christmas Street Market, with its typical log cabins, and try the local products.