Cortina
© Shutterstock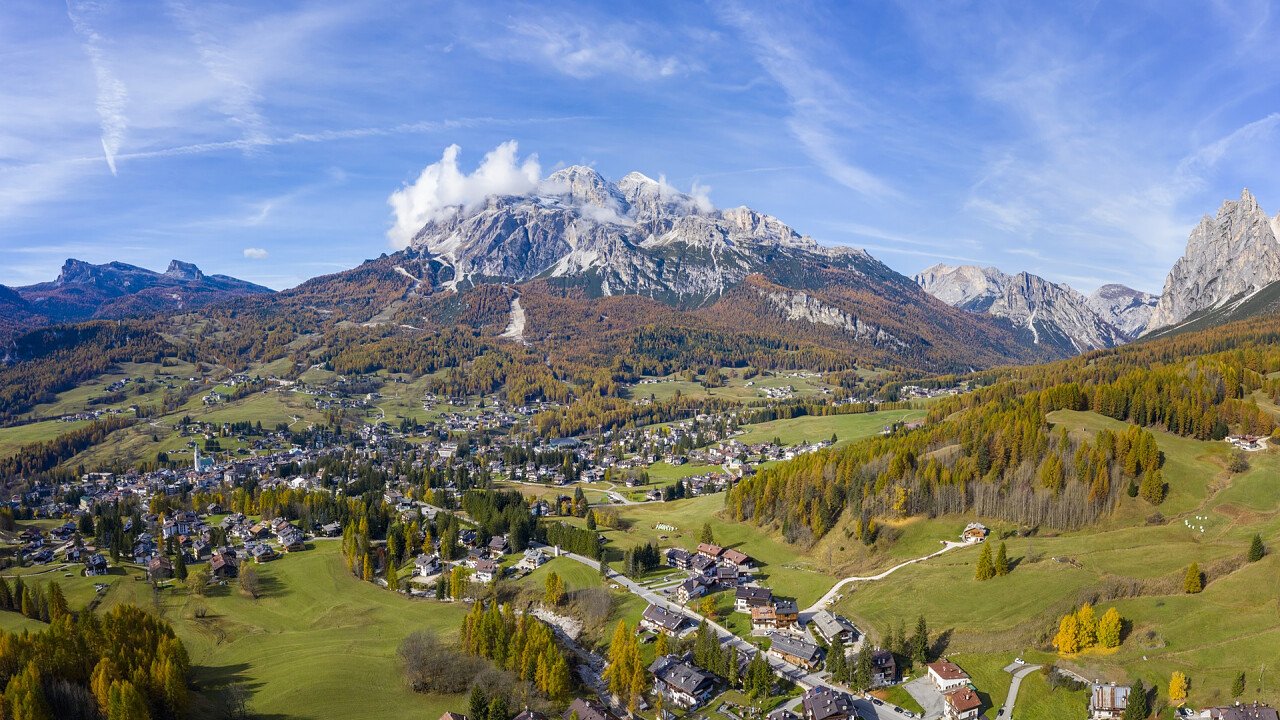 © iStock
© Shutterstock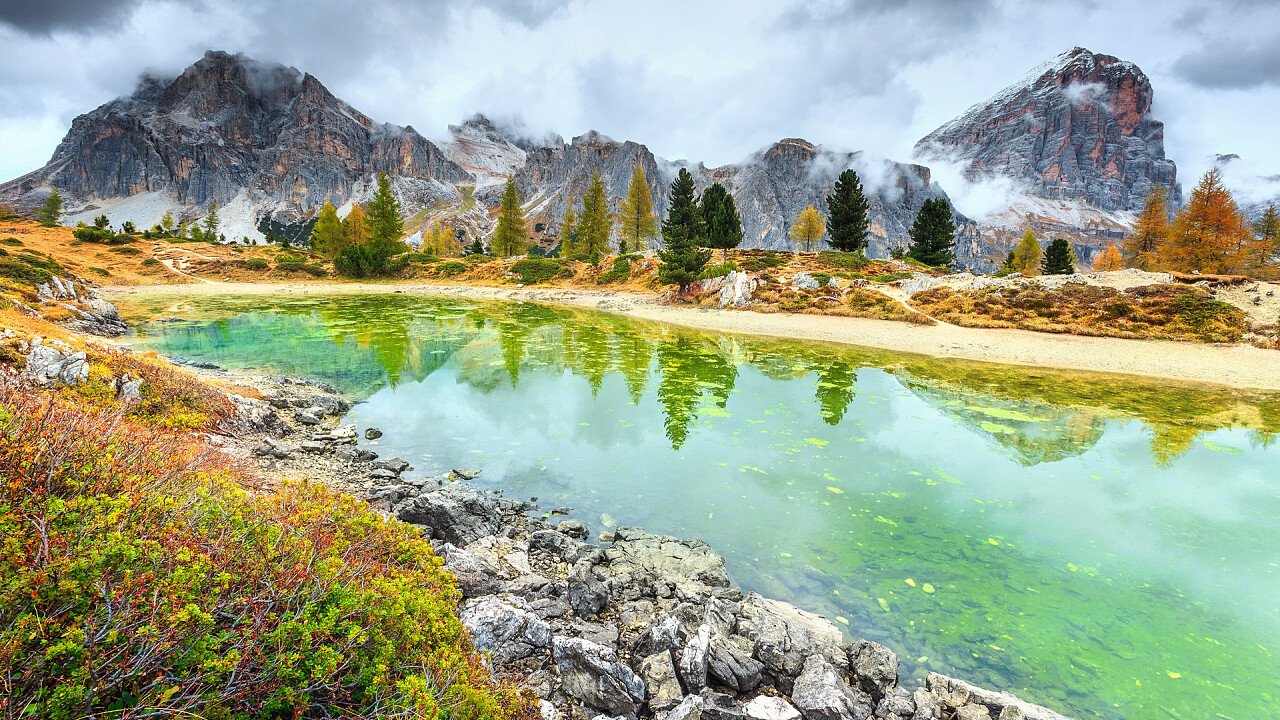 © iStock
© srt Alessandro Photos
© Shutterstock
© Shutterstock
© Jacopo Cignola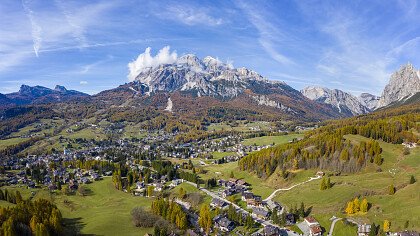 Request a free holiday quote
Hotel Cortina
Cortina
The Hotel Des Alpes Cortina is located in the Nature Park of the Ampezzo Do...
---
starting from:
60€
night/person
Local shops: Cortina
Cortina
The ski school Scuola di Sci e Snowboard Cristallo is located in Cortina d'...
Cortina d'Ampezzo: trendy resort for your holidays in the mountains
Cortina d'Ampezzo is a paradise if you love skiing, climbing and trekking. In fact, it features some of the most beautiful mountains, like Cristallo or Cinque Torri, recently inscribed on the list of World Heritage Sites by UNESCO. There are also many international events, like the women's Alpine Skiing World Cup and the Coppa d'Oro delle Dolomiti classic cars competition.
Winter holidays in Cortina d'Ampezzo
If you decide to spend your winter holidays in the Ladin Cortina you will have 120 km of ski slopes at your disposal, distributed in the ski areas of Cristallo-Faloria-Mietres, Tofane, Lagazuoi and Cinque Torri, all included in the Dolomiti Superski resort. Some of the ski slopes are well known, like the famous Canalone, Vertigine Bianca and Olimpia, where the women's Alpine Skiing World Cup takes place. There are also two important ski routes: Sellaronda and Giro sciistico della First World War Ski tour.
If you love Nordic skiing there are 70 km tracks, included in the Dolomiti Nordic Ski resort. Cortina is a paradise not only for skiers, but also for the other winter sports lovers: here you can practice ski climbing and off piste, go on excursions with snowshoes, slide down the Olympic bob slope with the Taxi Bob, and practice waterfall ice climbing.
Cortina offers many other activities, too: obstacle courses in the Adrenalin Park, horse-drawn carriage rides, and skating and curling in the Olympic Ice Stadium, built for the 1956 Winter Olympic Games.
Shopping in Cortina
And what about shopping? In fact, Corso Italia is one of the most famous Italian shopping streets. Here in Christmas time you can walk among the Christmas Street Market, with its typical log cabins, and try the local products.
Cortina hosts many important events and competitions: the women's Alpine Skiing World cup; various ice sports competitions, like Winter Polo on Lake Misurina; international cross-country skiing competitions, like the Dobbiaco-Cortina; ski jumping competitions on the Italia Olympic ski jump; downhill mountain biking competitions and other events on the Olympic bob slope.
Events and what to do in Cortina in summer
Even in summer Cortina offers many events: the Coppa d'Oro delle Dolomiti, a classic car competition; mountain bike and cross-country competitions; the Red Bull Road Rage, a bike competition; and the Cortina-Dobbiaco mountain bike Gran Fondo Internazionale. There are also equestrian sports competitions, like the Concorso Ippico Nazionale di Salto a Ostacoli, a national horse jumping competition. There are many cultural events, from the Cortina Summer Festival, a jazz music festival, to Cortina Cultura e Natura, a series of literary meetings with the greatest contemporary writers and journalists.
If you want to practice sports, you can choose among kilometers of hiking and trekking trails, Nordic Walking and mountain bike trails, some of them included in the Natural Park of the Ampezzo Dolomites. On the Lagazuoi and the Cinque Torri, whose walls are especially loved by climbers, you can even do some culture trekking following the Great War trails. And if you want to reach the mountain tops, you can follow the many vie ferrate.
Water sport lovers can practice rafting, canyoning, kayaking, hydrospeed and sport fishing. Are you looking for something else? Cortina offers you a wide choice of other sport activities: mini golf, mountain golf, horse trekking, tennis and swimming. There are also many playgrounds for children, such as the Adrenaline Park.