Pieve Tesino
© Foto Facen | Apt Valsugana
© Maurizio Caleffi | Apt Valsugana
© Apt Valsugana
© Storytravelers | Apt Valsugana
© Benedetta Costa | Apt Valsugana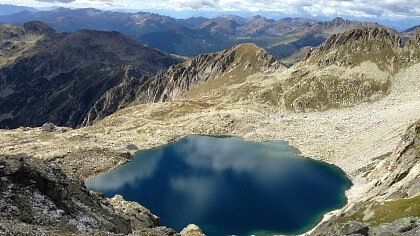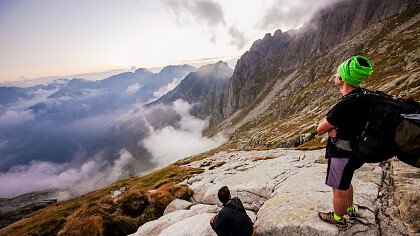 Pieve Tesino: holidays among hiking, culture and nature
Even if it is a small village at the foot of Mount Silana, situated in Valsugana in the Province of Trento, Pieve Tesino is undoubtedly a very active cultural center thanks to its museums, such as Museum De Gasperi, and its churches. The town comprises large green areas, an example is the Arboretum of Tesino, which are ideal spots for relaxing walking tours throughout the year. The territory also hosts a wide golf green completely plunged into the green nature.
Pieve Tesino holds a distinguishing cultural value, this thanks to the historical and artistic statements spread around its territory: the Museum De Gasperi, a building dated back to nineteenth century which represents a real journey through the life of some famous people such as Alcide De Gasperi; Piazza Maggiore, the village's main square, which remembers the Venetian control over this area; the Church of Saint Sebastiano, built in 1479 in accordance to the vow made by the inhabitants to the Saints Sebastiano and Fabiano, which lies on a hill surrounded by a park encircled by trees, and which boasts a remarkable Way of the Cross; the Church of Our Lady of the Assumption, one of the most noteworthy Gothic constructions in Trentino, with a baptistery and a pulpit in Renaissance style; Villa Daziaro, an elegant building which seems to bring together the style of traditional Russian constructions and the flair of the imposing mansions in Veneto.
Pieve Tesino, together with other surrounding municipalities, hosts also an Eco-museum which focuses on the topic 'travelling', aimed at retrieving and enhancing local history thanks to the itinerary of the Roman road Via Claudia Augusta Altinate.
From a naturalistic point of view, Pieve Tesino offers some distinguishing and noteworthy attractions: the Arboretum of Tesino, which allows to discover plants and environments of the territory thanks to an interesting itinerary suitable for everyone, and the Fluvial Park on the stream Grigno. Val Malene valley, the only side valley of the whole Tesino Plateau which allows to reach the Cima d'Asta Massif, is a well-known destination for mountaineers and hikers crossing the Granite High Route, this because it is the uppermost viewpoint of the whole area.
The main sports activities you can practice in spring and in summer are pleasant walks among woods and pastures, mountain biking, horseback riding (only in July and in August), and for hiking lovers there are several itineraries, first of all the Granite High Route (suggested from 20th June to 20th September), which is a Route that retraces old paths and old military roads and is surrounded by enchanting natural landscapes.
Moreover, there is a golf course plunged into the green nature which hosts every weekend a golf game, some of which are included in the national circuit.
In winter you can enjoy skiing on the slopes of Passo Brocon thanks to modern lift facilities, or ski mountaineering and ice climbing at Malga Sorgazza, which is a good starting point for several climbs on frozen waterfalls.