Pellizzano
© Mylla80 | Dreamstime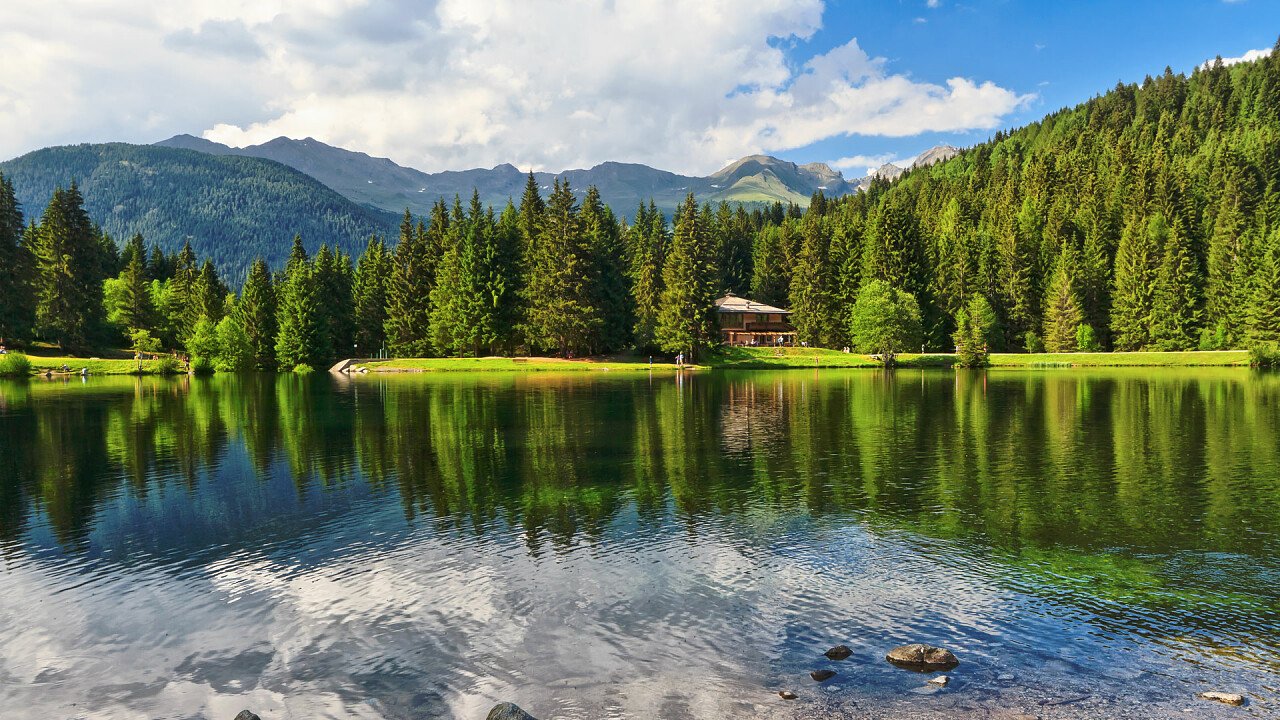 © Antonio Scarpi | Dreamstime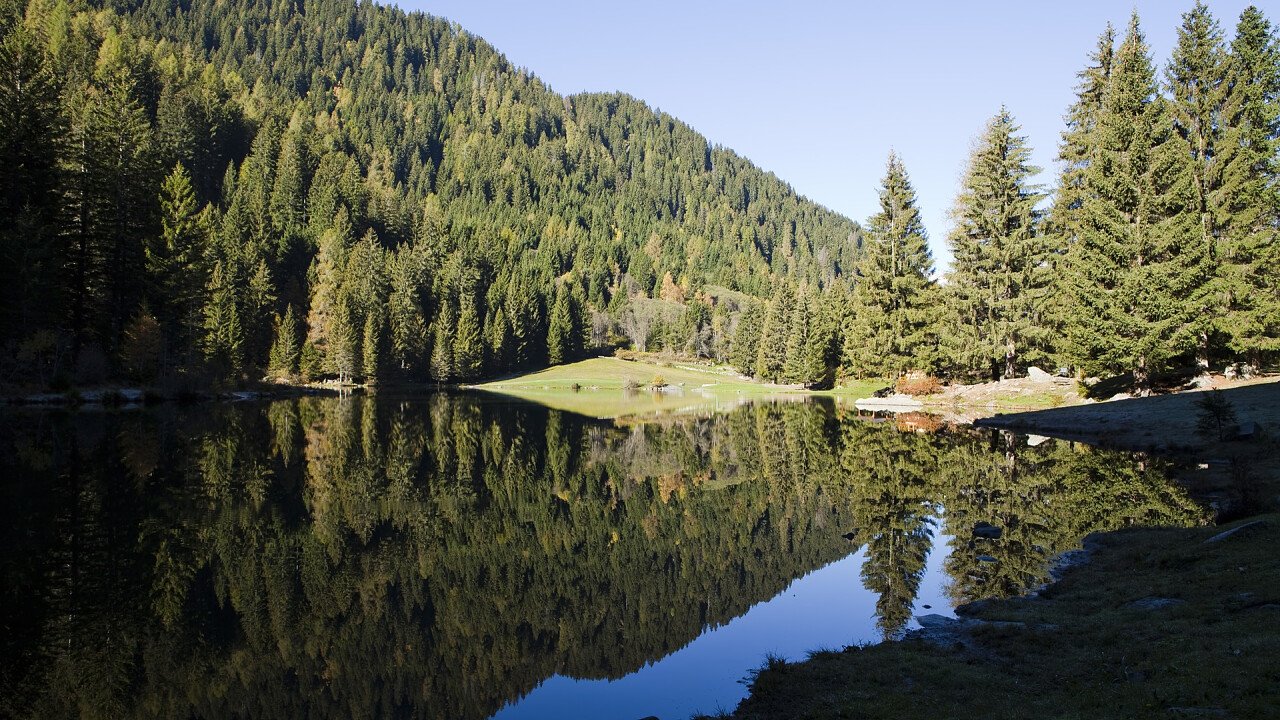 © iStock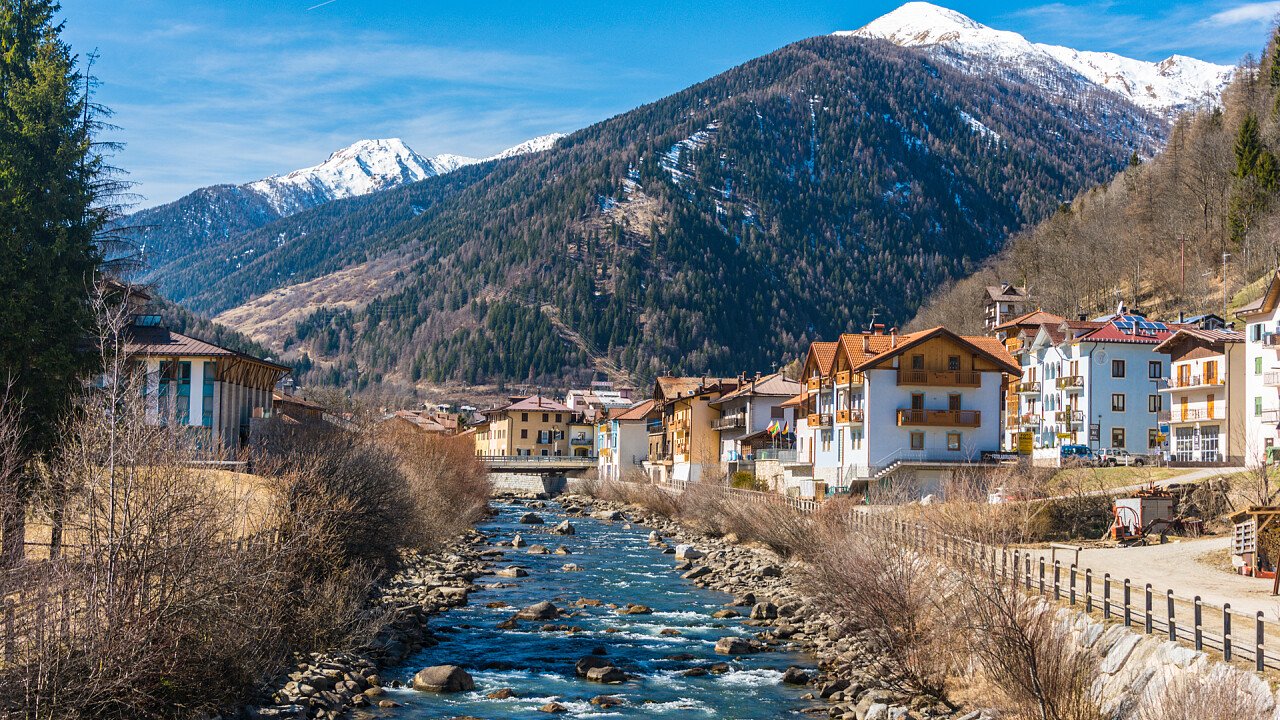 © Shutterstock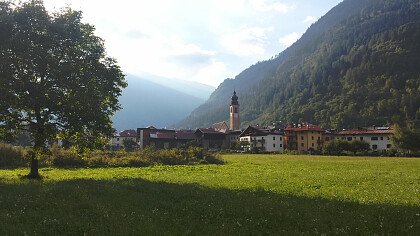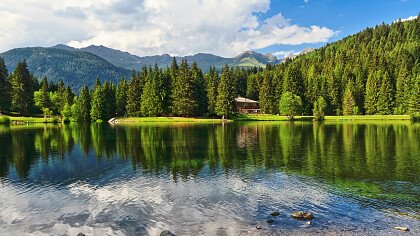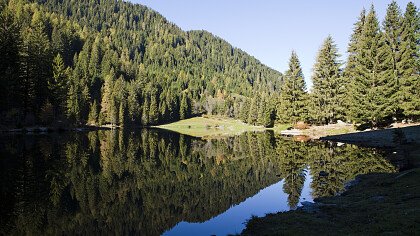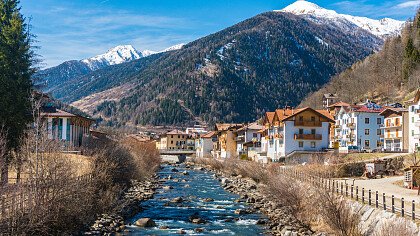 Pellizzano: sport holidays and culture
Pellizzano lies on a flat land to the north-west of Trento, in Val di Sole valley, and it is crossed by the stream Noce, which divides the village into two parts. It is formed by several hamlets (Claiano, Termenago and Castello) and it features impressive buildings of historical and cultural interest. Its territory allows a lot of interesting outdoor activities, such as hiking and skiing, and its surrounding nature features spectacular landscapes, such as 'Lago dei Caprioli', the roe deer's lake.
Pellizzano is a perfect destination for those looking for a relaxing holiday, but an even better solution for those who love culture, sport and entertainment. Not to miss is the typical mountain basin called 'Lago dei Caprioli' (meaning roe deer's lake), a scenic spot which serves as the starting point for walking tours along the eastern side of the Presanella. The area that surrounds the lake is ideal for easy walks, but also for more demanding itineraries, which undoubtedly offer wonderful sceneries. In Summer you can practice several outdoor activities: tennis, walking tours among pastures and sheperd's huts, white water rafting or kayaking along the rushing Noce river. Bike lovers will plunge into nature thanks to the exciting cycle track which runs through the valley, starting in Ponte Mostizzolo and reaching Cogolo.
he free shuttle service which connects the village to the ski areas Marilleva, Peio, Passo Tonale and Madonna di Campiglio, allows to play every kind of winter sport. Nordic ski lovers will surely enjoy the cross-country center Ossana-Pellizzano which hosts every year several races, like the Nordic Combined Italian Championship. Downhill skiing can be practiced at the ski area Folgarida, where the slopes of Folgarida-Marilleva are directly connected to the ones located in Madonna di Campiglio.
Pellizzano features also a Center for competitive ski jumping and Nordic Combined and a horseback riding center which organizes horseback riding tours all year round.
he hamlets of Pellizzano are defined by interesting historical spots which contribute significantly to the cultural relevance of the whole village. Not to miss: the Church of Santa Maria, which was built in the 15th century and features a Romanesque Gothic portal and Frescoes of Simone Baschenis; the bell tower of this church was built according to gothic and renaissance styles and dedicated to the Nativity of Virgin Mary; the church of Claiano was conceived as a sanctuary in memory of the Virgin Mary's image, which was considered miraculous. The small hamlet Termenago includes two churches which feature each a noteworthy bell tower, one of them was built in 1300 and the other one in 1850, in the last one the Austrians introduced an observatory during the First World War.