Auronzo di Cadore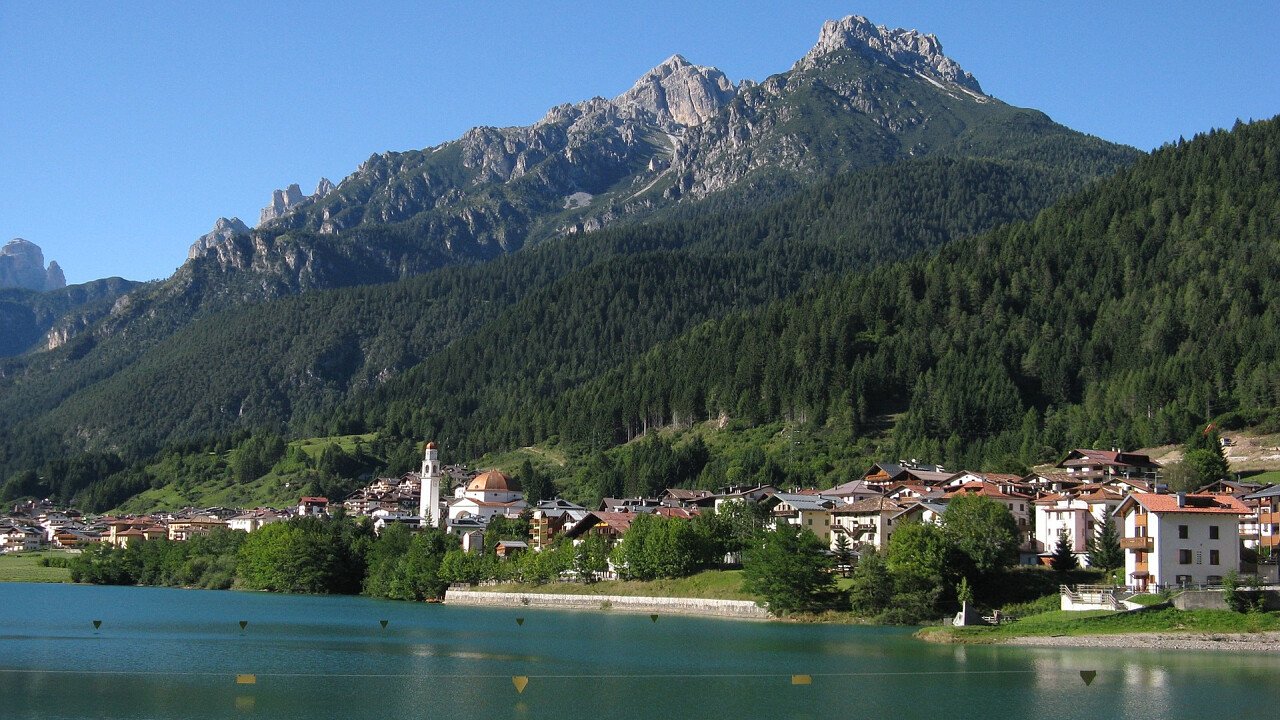 © Lynx-900 | Pixabay
© Depositphoto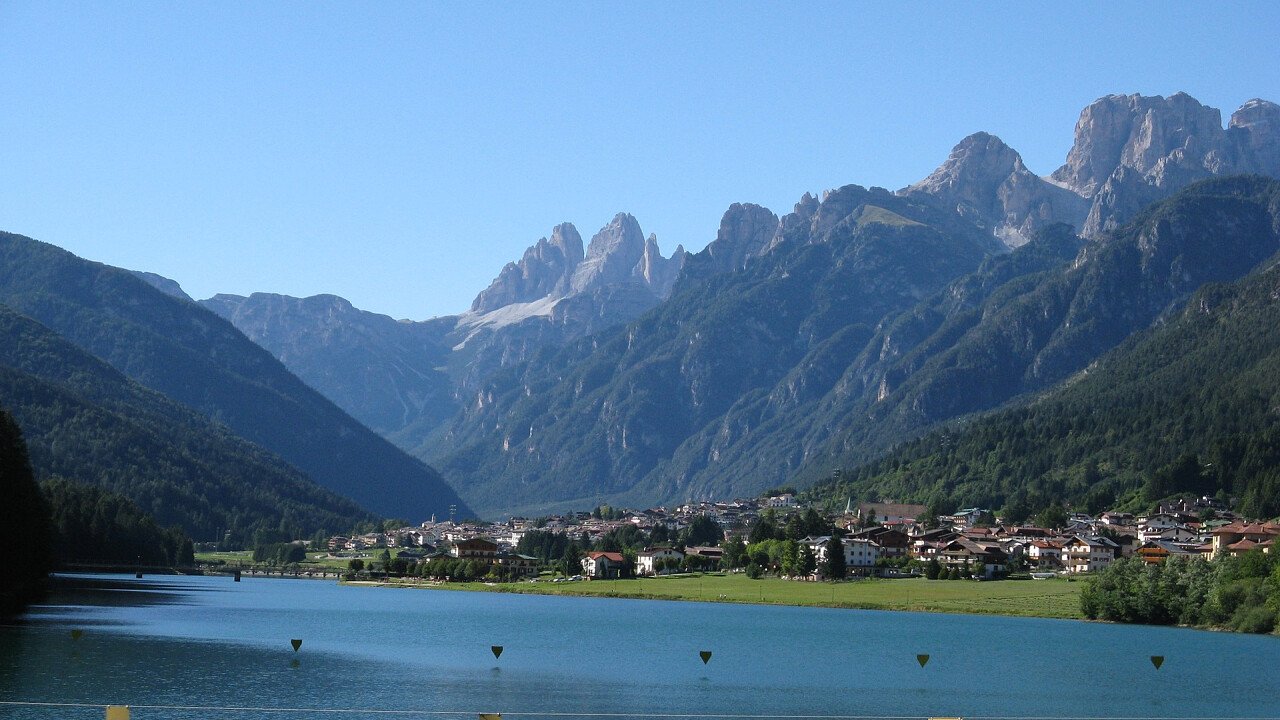 © Lynx-900 | Pixabay
© Angela Pierdonà
© Lynx-900 | Pixabay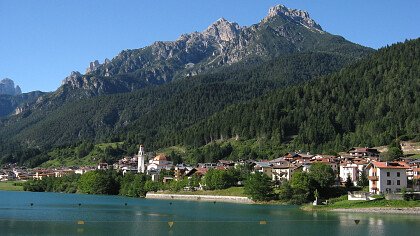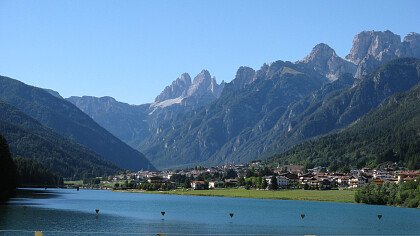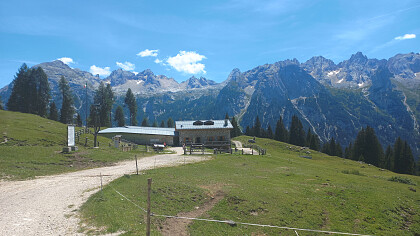 Request a free holiday quote
Auronzo di Cadore: holidays in the Dolomites
A beach in the Dolomites? That's true! Auronzo di Cadore is able to combine the desires of all those who can't do without sun tan and deck-chairs. The lake of Santa Auronzo is held among the mountains. In summer, it allows relaxing bathing moments and important national and international offshore highlights. But there's more: in summer, it turns to an important tourist resort.
Auronzo and its lake are located in a typical Dolomite valley, crossed by the Ansiei river and divided into 11 old villages: Cima Gogna, Cella, Villapiccola, Villagrande, Riziò, Reane, Pause, Ligonto, Giralbe, S. Marco and Misurina.
It is an important tourist resort both in summer and in winter, due to the numerous opportunities it offers. At the end of the 19th century it was already well-known, and important personalities such as the poet Giosuè Carducci used to spend their holiday there.
Summer holidays in Auronzo di Cadore
In summer, in particular in august, important international sailing competitions are held in Auronzo: the World Championship F500 and the Italian Championship of classes F2, F1000 International, O/250 and Osy400, with the most important pilots of this sector.
For trekking lovers, the area boasts a surface of 200 km with easy, medium and difficult paths, and it is crossed by the Alpine Path of the Dolomites n. 3, 4 and 5. Mountain bike lovers can choose among many paths, according to their physical training. The cycle path is suitable for everyone: you can go along the lake from one bench to the other. The lake of Auronzo has formed in the 30s after the dam bearing the same name was built at the beginning of the village. Here you can perform canoeing, fishing (also along the Ansiei river) or rent a pedalo.
Winter holidays in Auronzo di Cadore
In winter you can go skiing on the slopes in Monte Agudo, perfectly covered with snow, or cross-country skiing in Palus San Marco. If you don't like skiing, you can learn how to drive sled dogs, skate in the indoor skating rink, try the thrill of the go-kart on ice or watch the Italian snow motor racing championship.
There are also cultural attractions, such as the St. Giustina parish church (18th century) or the exhausted mines of Argentiera, the typical tabià (barns), the craft, the folklore.