Antermoia
© Tourist Office San Vigilio/San Martin - Dolomites
© Tourist Office San Vigilio/San Martin - Dolomites
© Alex Moling
© Tourist Office San Vigilio/San Martin - Dolomites
© Tourist Office San Vigilio/San Martin - Dolomites
© TVB Kronplatz
© IDM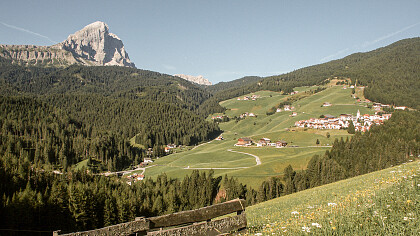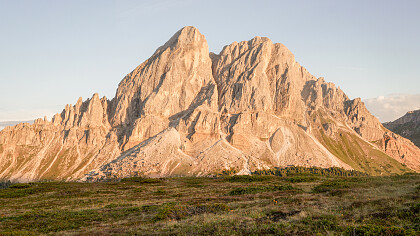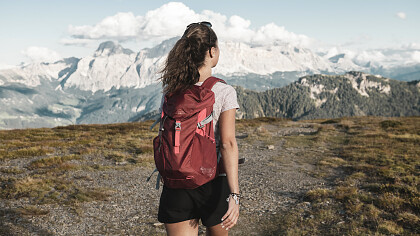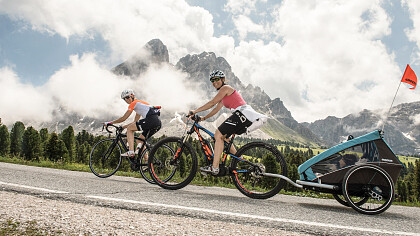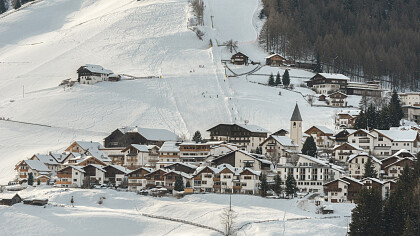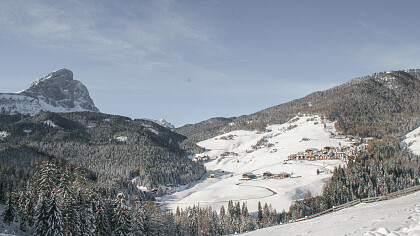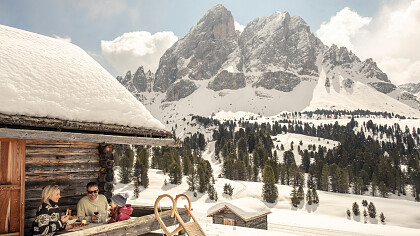 Request a free holiday quote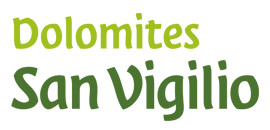 Do you want more info on events and activities for Antermoia?
Tourist Office San Vigilio & San Martin Str. Catarina Lanz, 14
See opening hours Contact the LTA
Hotel Antermoia
Antermoia
Hotel Antermoia is situated in a quiet and panoramic position in Antermoia,...
---
starting from:
56€
night/person
Antermoia
s
Waking up amidst the mountains and total immersion in nature surrounded by...
---
starting from:
63€
night/person
Deals and holiday packages
Antermoia, the village of wellness
The village of Antermoia is a wonderful wellness resort located in Val Badia, in the shadow of Monte Pütia and a short distance from Passo delle Erbe.
Antermoia: winter holidays
Although it has retained its authentic character as a mountain village, Antermoia offers all the comforts of a modern Alpine tourist resort, with excellent reception facilities, a convenient ski lift from the village centre and a cross-country skiing and sledging track around the Passo delle Erbe.
Antermoia: summer holidays
During the summer, you can discover the beautiful valley at your leisure, perhaps by cycling or Nordic walking. Higher up, Mount Pütia and the other surrounding peaks promise unforgettable thrills for hiking and climbing enthusiasts.
Ladin territory of Antermoia
Antermoia is part of the Ladin territory, characterised by the language and structure of the villages, made up of small settlements gathered around the main square, where you can still admire the traditional houses and observe the elderly people devoting themselves to ancient crafts.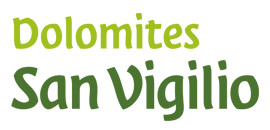 Tourist Office San Vigilio & San Martin
San Vigilio di Marebbe: nature and ladin friendliness
Relaxation, sports and activities for the whole family, all in one holiday. In San Vigilio di Marebbe you get it!
From classic winter sports like Alpine and cross-country skiing or snowboarding, to more extreme ones like ski mountaineering and the Adrenaline X-Treme Adventures, or to activities for the whole family like sledding, winter walks, guided snowshoeing tours and horse-drawn sleigh rides: San Vigilio offers you all this and more, right here, in the heart of the Dolomites, and welcomes you with its warm Ladin hospitality and its ancient traditions.
Request catalog
Summer activities in San Vigilio - San Martin
Discover the many activities of San Vigilio & San Martin, set like jewels in the heart of the Dolomites, a UNESCO World Natural Heritage Site, gateway to South Tyrol's Fanes-Senes-Braies and Puez-Odle Nature Parks and integral parts of the renowned Plan de Corones vacation area.
Request catalog
Nature parks and cultural activities
The San Vigilio - San Martin area boasts two nature parks in the UNESCO World Heritage. The Puez-Odle and Fanes-Senes-Braies parks are immersed in a breathtaking Dolomite landscape and offer countless opportunities. The area also allows you to discover Ladin architecture and to visit lots of museums, castles and abbeys - why not try it?
Request catalog
Monday 08:00 - 12:00 | 14:30 - 18:30
Thursday 08:00 - 12:00 | 14:30 - 18:30
Wednesday 08:00 - 12:00 | 14:30 - 18:30
Thusday 08:00 - 12:00 | 14:30 - 18:30
Friday 08:00 - 12:00 | 14:30 - 18:30
Saturday 08:00 - 12:00 | 14:30 - 18:30
Sunday - | 16:00 - 18:00