Curon Venosta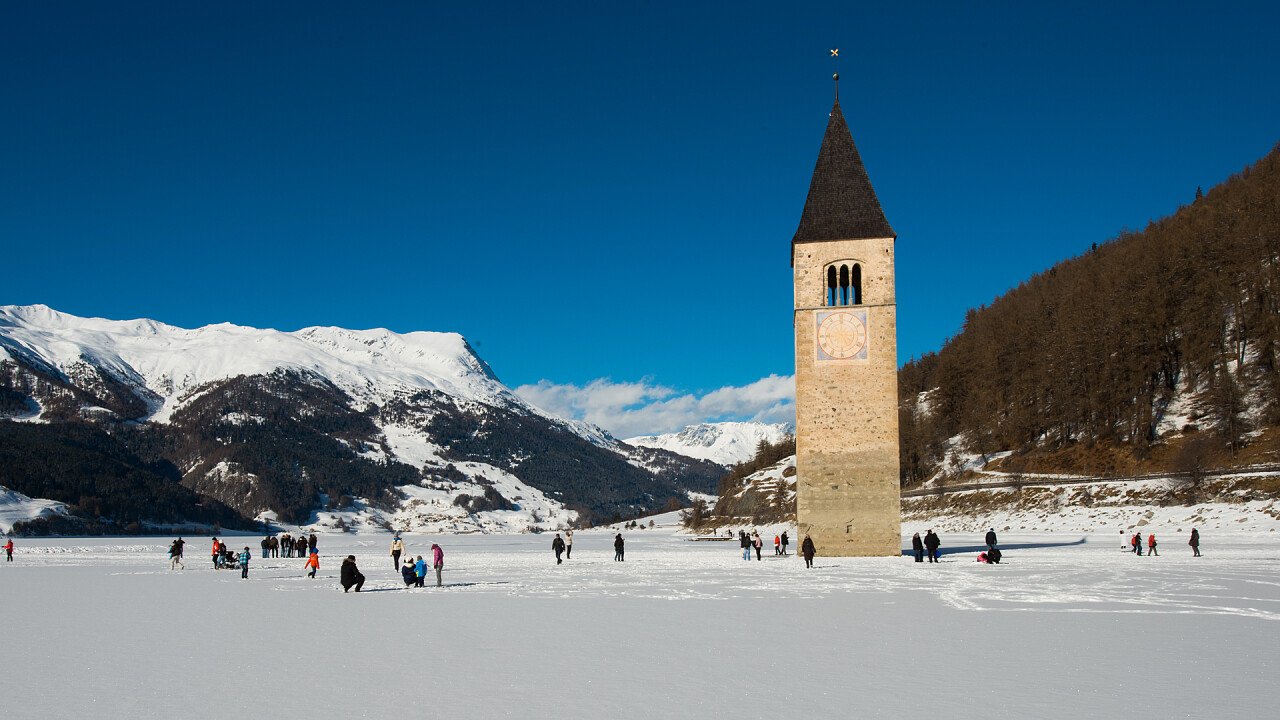 © Depositphoto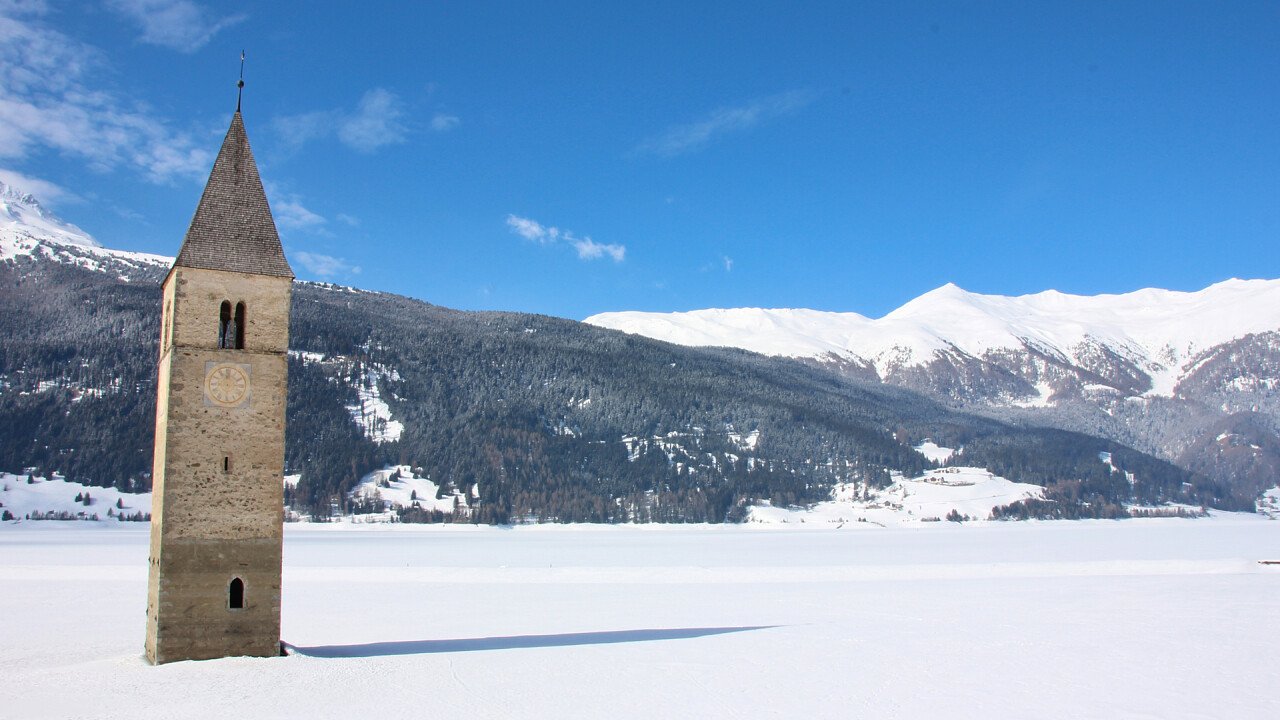 © Shutterstock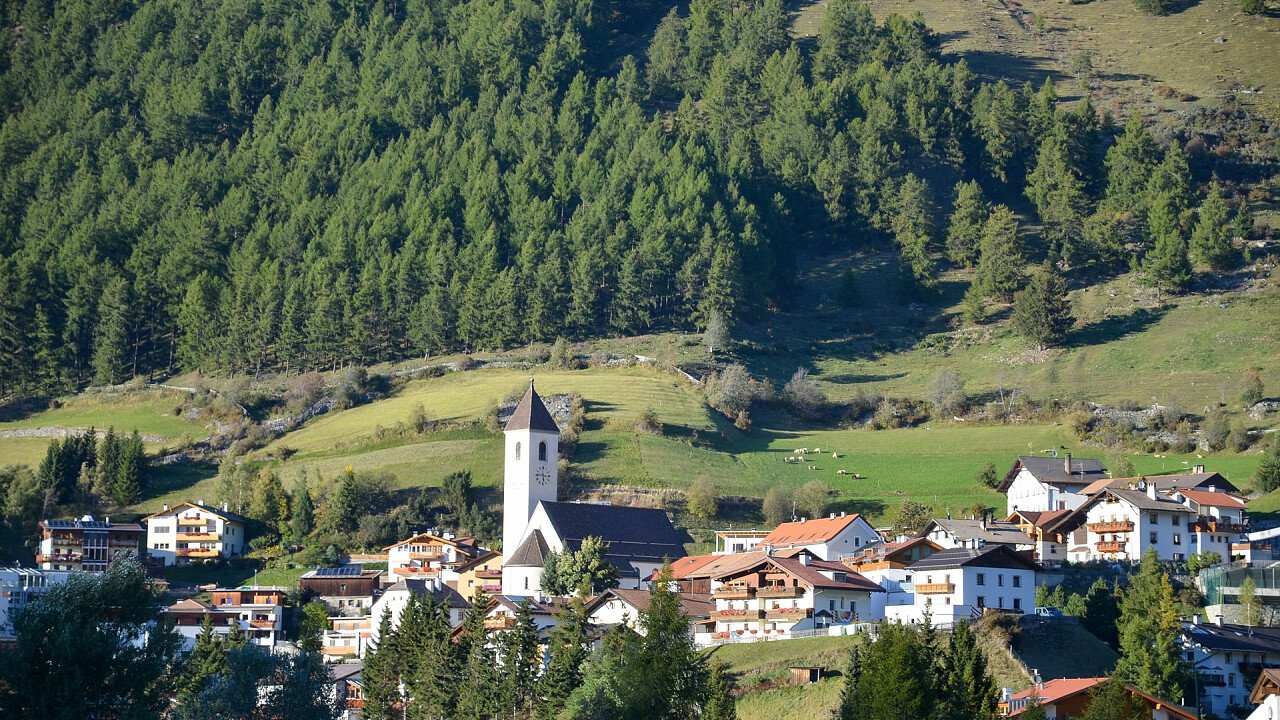 © Shutterstock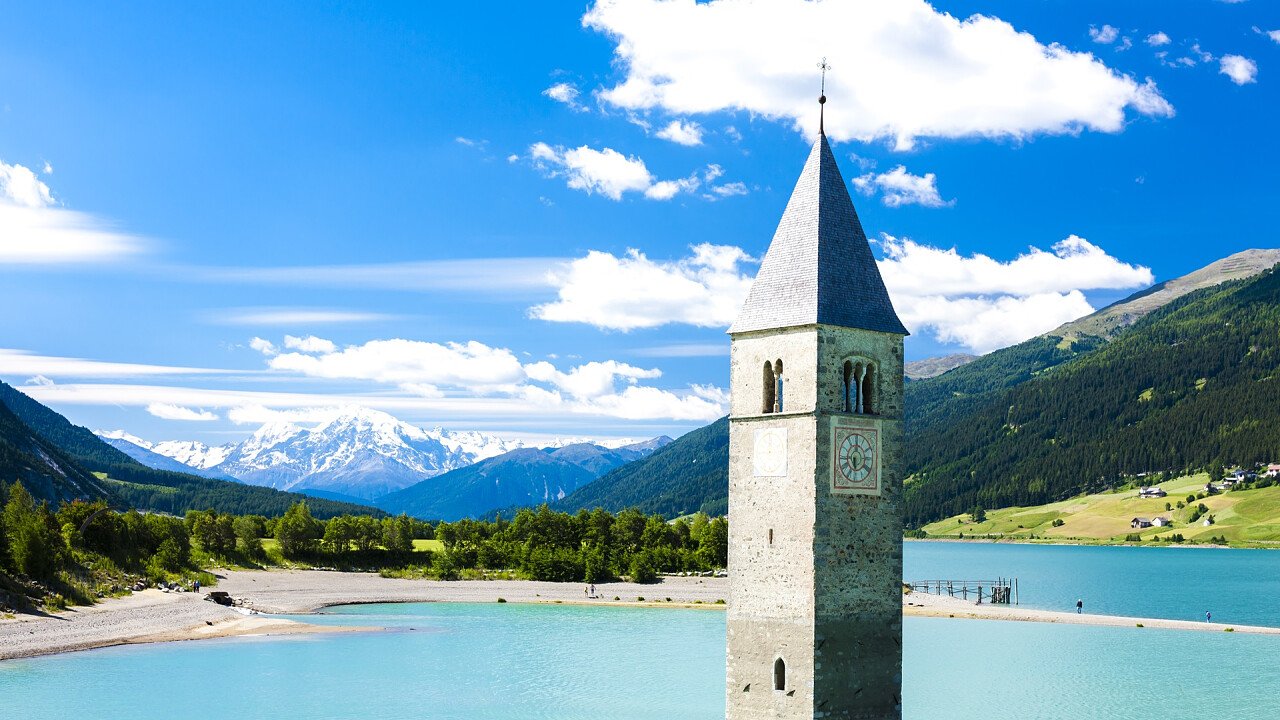 © Depositphoto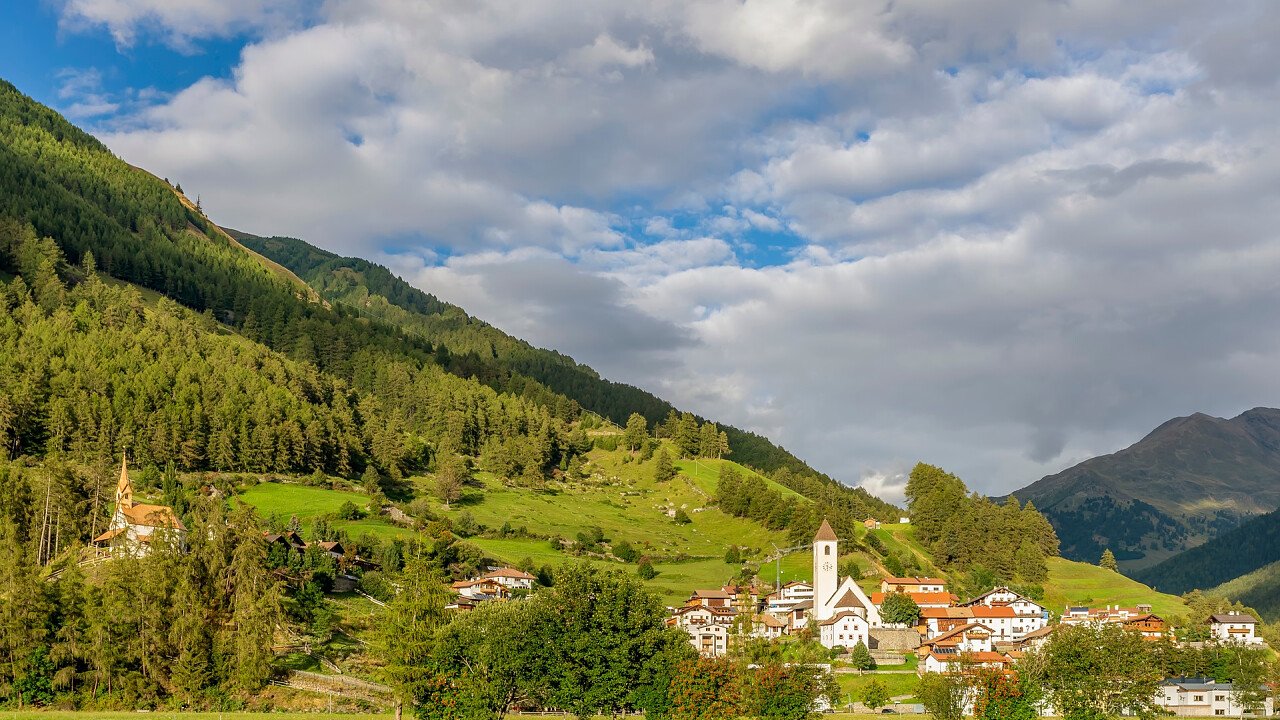 © Shutterstock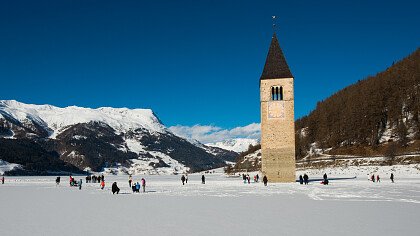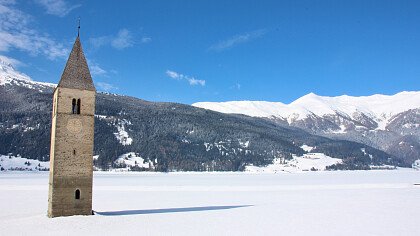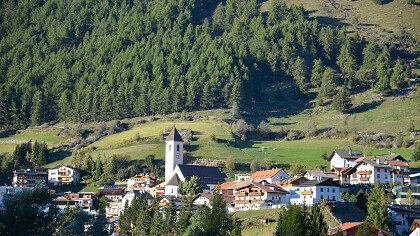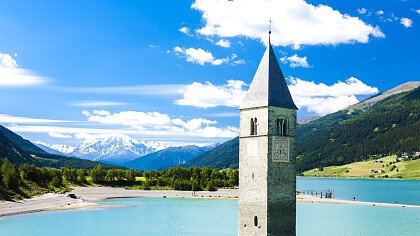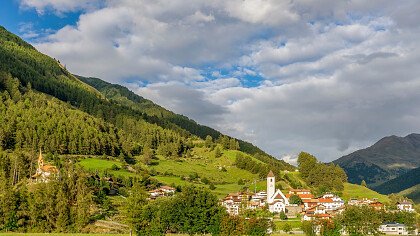 Request a free holiday quote
Hotel Curon Venosta
Curon Venosta
The family-run Hotel Lamm is located in San Valentino alla Muta, a hamlet o...
---
starting from:
50€
night/person
Curon Venosta and Resia lake
In the north west section of the province of Bolzano, in the Alta Val Venosta valley, rises the lake plateau of Resia Pass, bordering with Malles Venosta, Austria, Switzerland and the Resia Pass. Besides the distinctive bell tower of the Resia lake, Curon Venosta features several cycling tracks, like the Via Claudia Augusta, and hiking trails. In winter, skiing is the most popular sport here, and the area offers three ski centers: Belpiano, Malga San Valentino and Nauders. Other sports you can practice are snow kiting and ice surfing on the Resia Lake.
Curon
This village is known for the Romanesque bell tower surfacing from the Resia Lake, memory of the village of Curon Vecchia, submerged after the building of the dam in 1950. On the lake shores lies now Curon Nuova.
San Valentino alla Muta
This small village lies on the shores of the San Valentino Lake, also called the chartreuse lake, because once it was property of the monastery of San Valentino. From here you can admire the imposing Ortles Massif, that, with its 3905 m, is the highest mountain group of Tyrol.
Vallelunga
Vallelunga valley stretches eastward from Curon to the imposing Palla Bianca Glacier, perfect for ice climbing, and is characterized by many small masi and hamlets. Worth a visit is the so called Krampusloch or "Devil's Hole": a rock resembling a human figure and taking on a particular shade thanks to the plants and algae growing on it. Near the valley you find the head of the Adige River and the path taking to the Palla Bianca refuge at an altitude of 2544 m.