Sesto
© Shutterstock
© Stefano Pellegrini
© Shutterstock
© Ninotti | Dreamstime
© Andreas Tamanini
© Stefano Pellegrini
© Shutterstock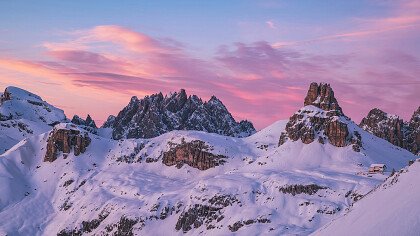 Request a free holiday quote
Deals and holiday packages
Sesto: pure wellness holiday among hikes and ski
Far away from crowd and haste, at 1310 meters of height, Sesto is the ideal place to spend a pure wellness holiday. The village lies on the most eastern part of South Tyrol, in the holiday region Three Peaks/3 Zinnen in the Dolomites on the borderline with Eastern Tyrol. It extends as far as Passo Monte Croce and is overlooked by the Tre Cime, the Sesto Dolomites and the "Sundial of Sesto".
There are two lateral valleys: Val Campo and the wonderful Val Fiscalina, an ideal starting point for your hikes in the Dolomiti di Sesto Natural Park.
The area is a real outdoor fitness center, where you can do many activities: bike tours, hikes reaching refuges and shepherd's huts among larch and red-deal woods, downhill runs, cross-country skiing in Monte Elmo - Croda Rossa, Waldheim and Val Fiscalina; tennis, swimming, golf and minigolf. Don't miss the easy walk along the Sesto themed path or a climb in the highest Italian indoor practice wall.
Culture and arts lovers will find many attractions in Sesto: the Rudolf Stolz Museum, the Crib museum and the parish church of St. Peter and Paul.