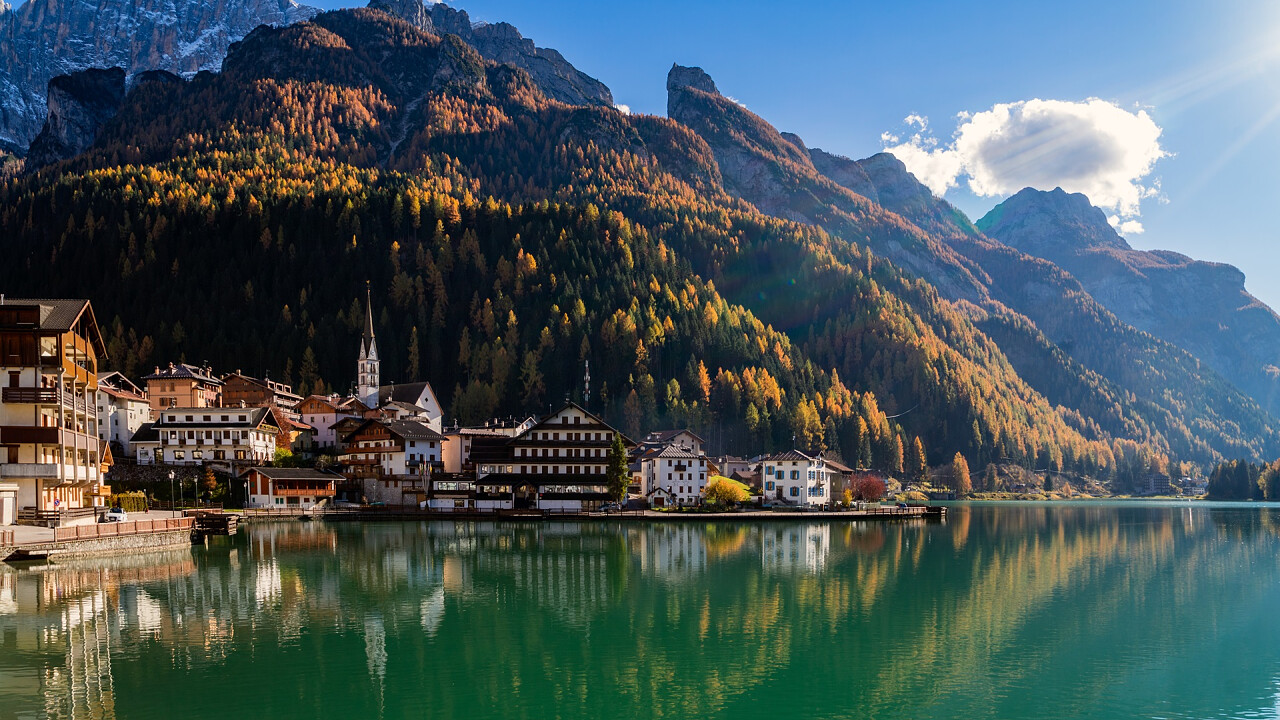 © Catuncia | Dreamstime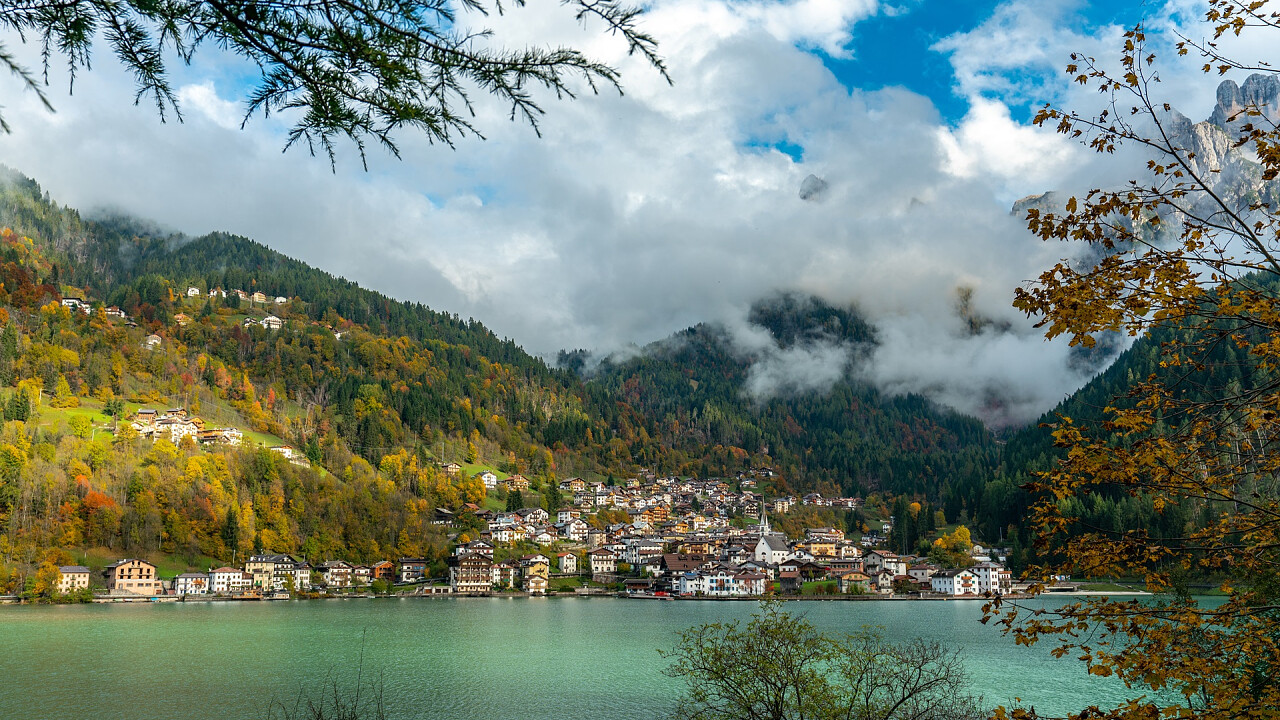 © Ina Hensel | Dreamstime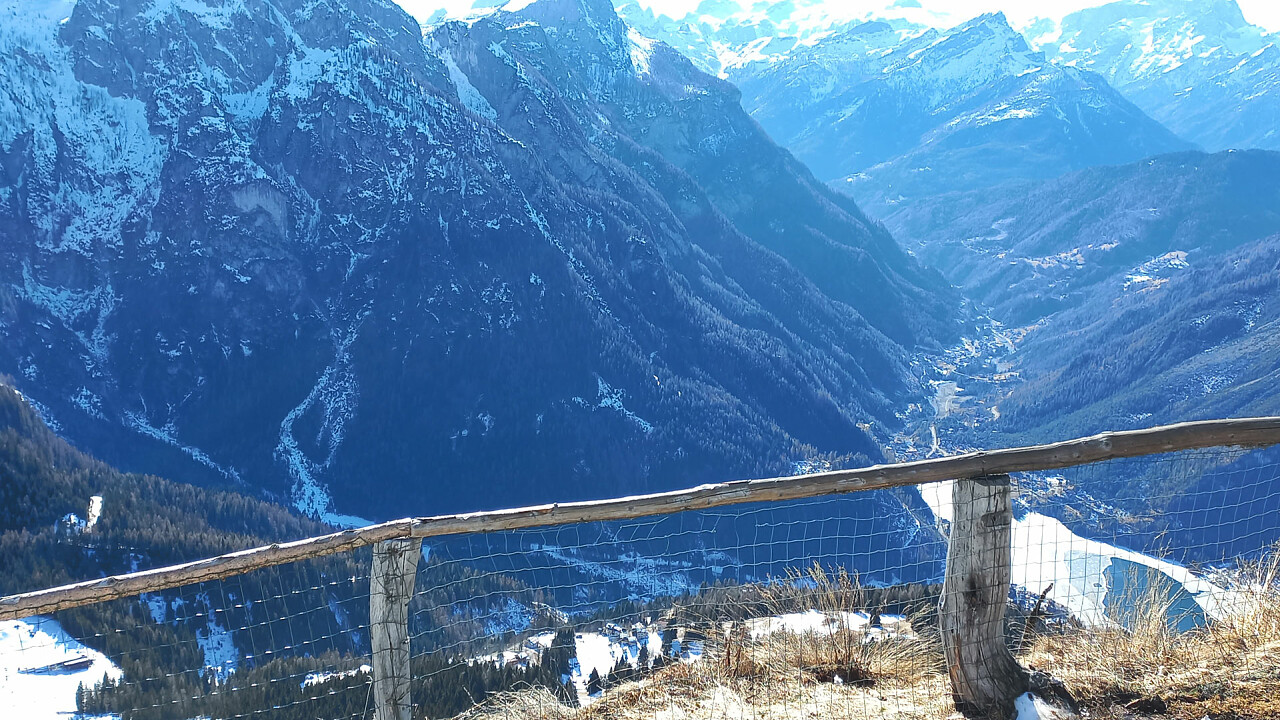 © Angela Pierdonà
Lake Alleghe, located in the upper Cordevole valley, is a renowned tourist destination in the Agordino area, at an altitude of about 979 m above sea level, on the slopes of the Civetta. It is an ideal destination for nature, hiking and water sports lovers.
The lake's origins date back to 1771. Like many other alpine lakes, its formation is due to a large landslide that detached from an offshoot of Mount Forca, which rises in front of the town of Alleghe. Of this offshoot, called Piz, only the lower half remains today, on which the serious mutilation that gave rise to the alpine lake is evident.
The history of Lake Alleghe
On 11th January 1771 an enormous landslide fell from Mount Piz, burying the villages of Marin, Riete and Fusine. The colossal dam of debris formed stopped the lower flow of water from the torrent, which rose until it was able to resume its course, rising above the ruins themselves. As it rose again, this water gave rise to the present lake, which in just three days reached a height of 35 metres and a length of half a mile, flooding and submerging the villages of Sommariva, Torre, Costa, Peron and Alleghe, the village situated on the highest point saved from the terrible catastrophe. Now the lake is one of the best features of the area with the most singular attractions, including sport fishing, the possibility of windsurfing, canoeing, sailing, or renting a boat for a pleasant day of relaxation.
8 things to do on Lake Alleghe
Walk around the lake: the tour is 5 km long and takes two hours to complete. A great opportunity to admire Alleghe from different perspectives!
Boat tour, rowing boats and pedalos can be hired on site
Windsurfing, sailing or kayaking
Fishing, here you can find Fario trout, Marmorata trout and Arctic char, as well as pike and carp.
Ice skating in winter when the surface allows it
Sunbathing on the beach in summer
Excursion to the village of Bramezza, in the municipality of Rocca Pietore, starting from the lake. No one lives here anymore and time seems to have stopped.
A bike ride along the cycle pat
Lake Alleghe is also the setting for some famous annual events, including the Giro del Lago di Alleghe in Notturna (a non-competitive running race open to all by night) and the Barche Illuminate sul Lago di Alleghe (a competition of allegorical boats with a fireworks display).