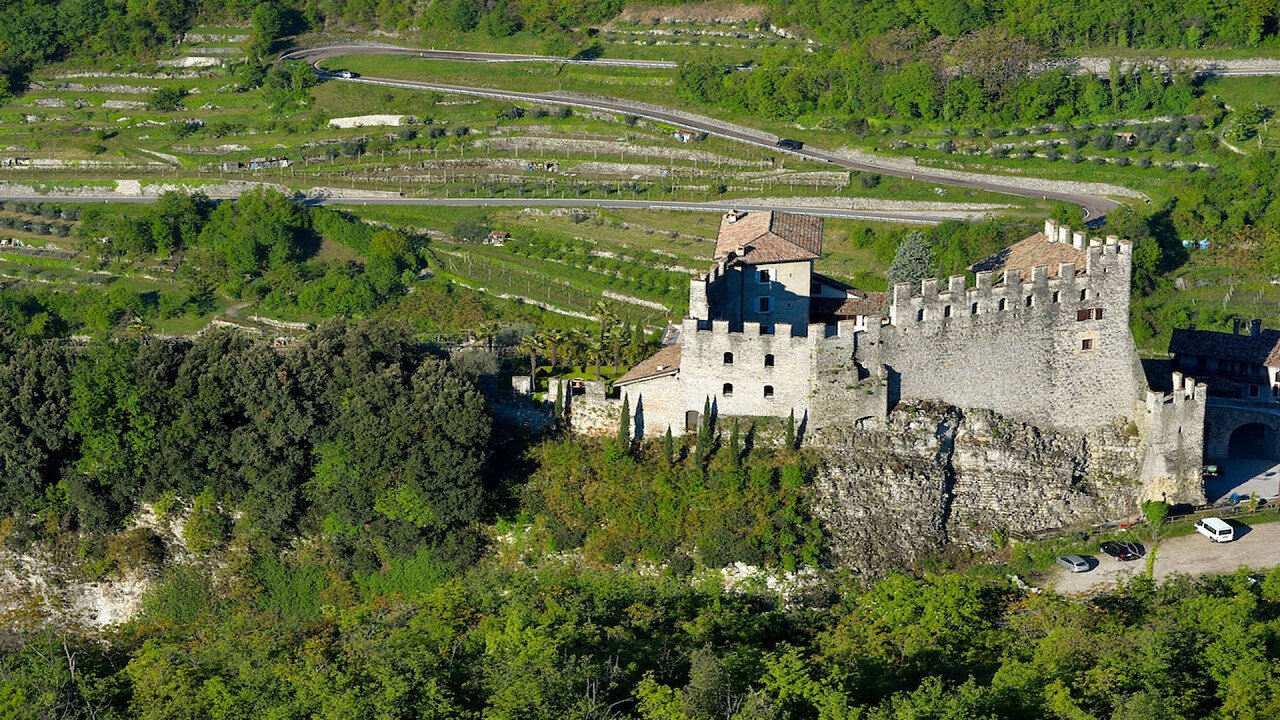 © Roberto Vuilleumier | APT Garda Trentino
© Roberto Vuilleumier | APT Garda Trentino
After that it has been deprived of its tower, which caved in for being too old, Tenno Castle shows off its majesty towering the Garda Lake.
Tenno castle was built at the end of the 12th century. on the ruins of a prehistoric castle and from the top of its strategic position it controlled the road that led from the Lower Sarca to the Giudicarie.

Tenno castle originally belonged to the community and subsequently passed into the hands of several families, including the Appiano family. In 1211 it became the property of the bishopric of Trento and remained so until the Napoleonic age, when it was occupied and looted.
Its imposing shape, lightened by the merlons, distinguishes almost menacing upon Borgo di Tenno. Almost completely destroyed by the troops of general Vendòme, it is nowadays a private residence.
The castle can be visited only outside.