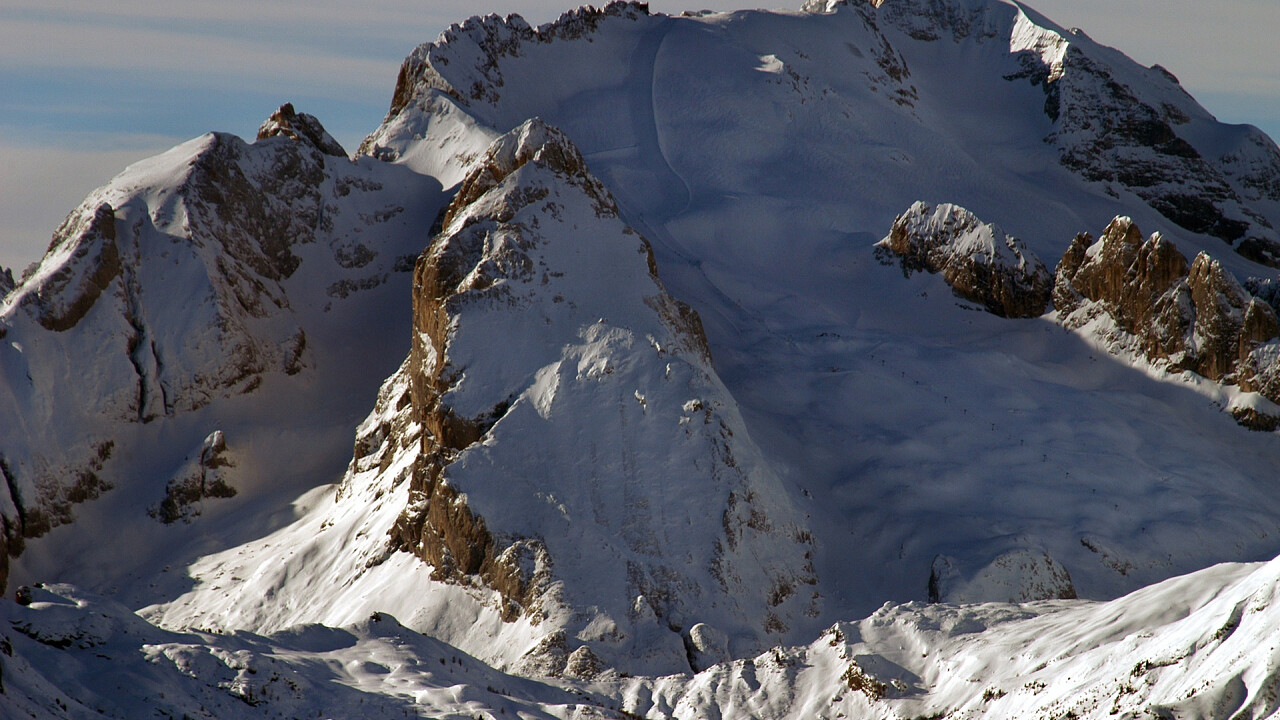 © Mario Vidor
© Mario Vidor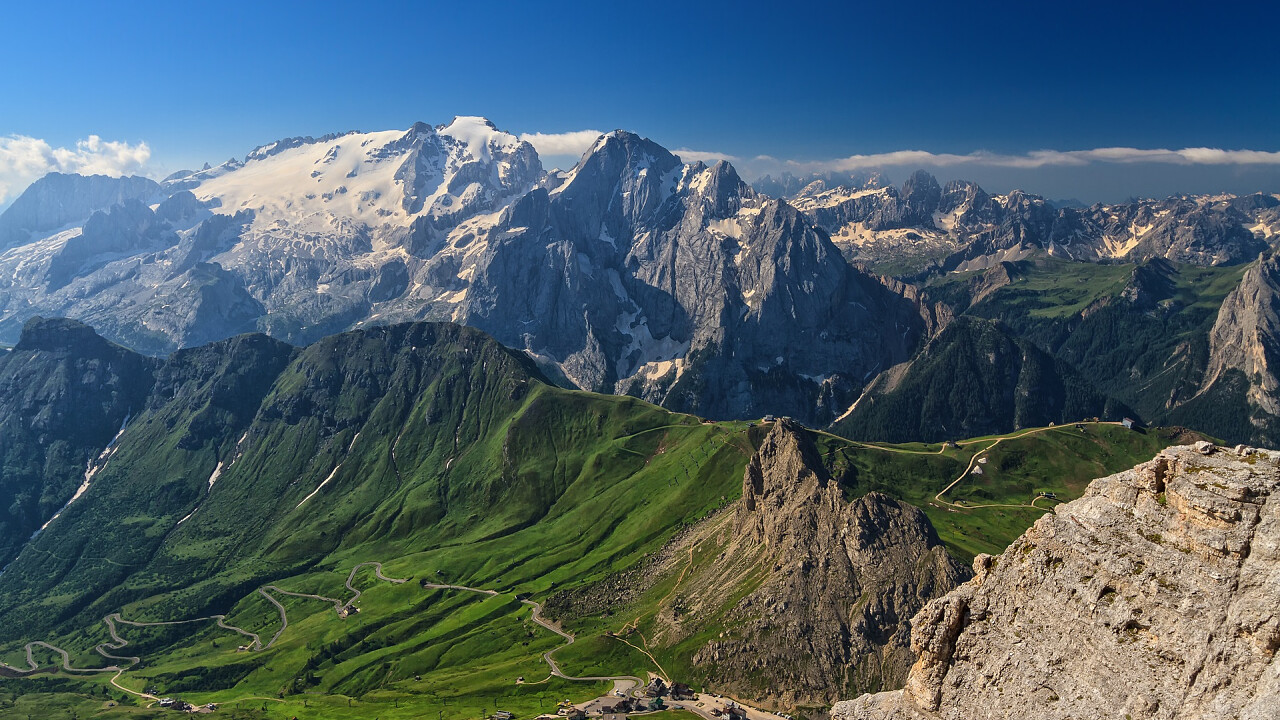 © Depositphotos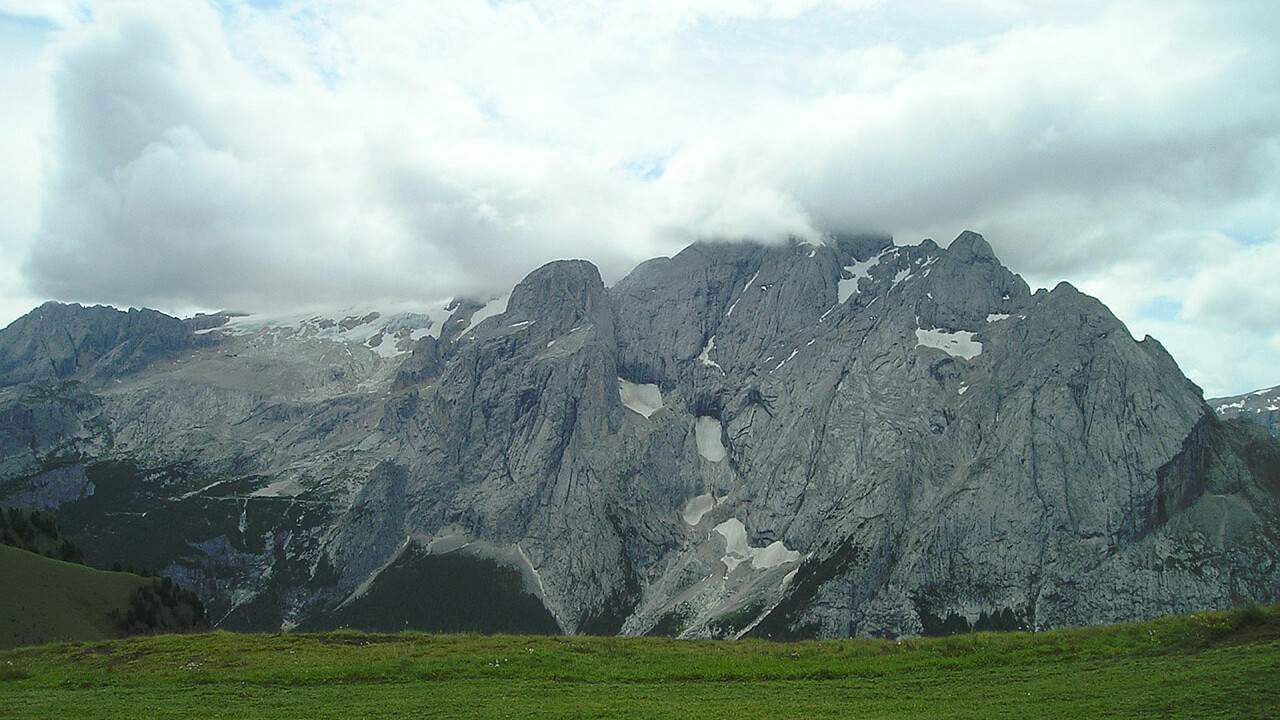 © Simon | Pixabay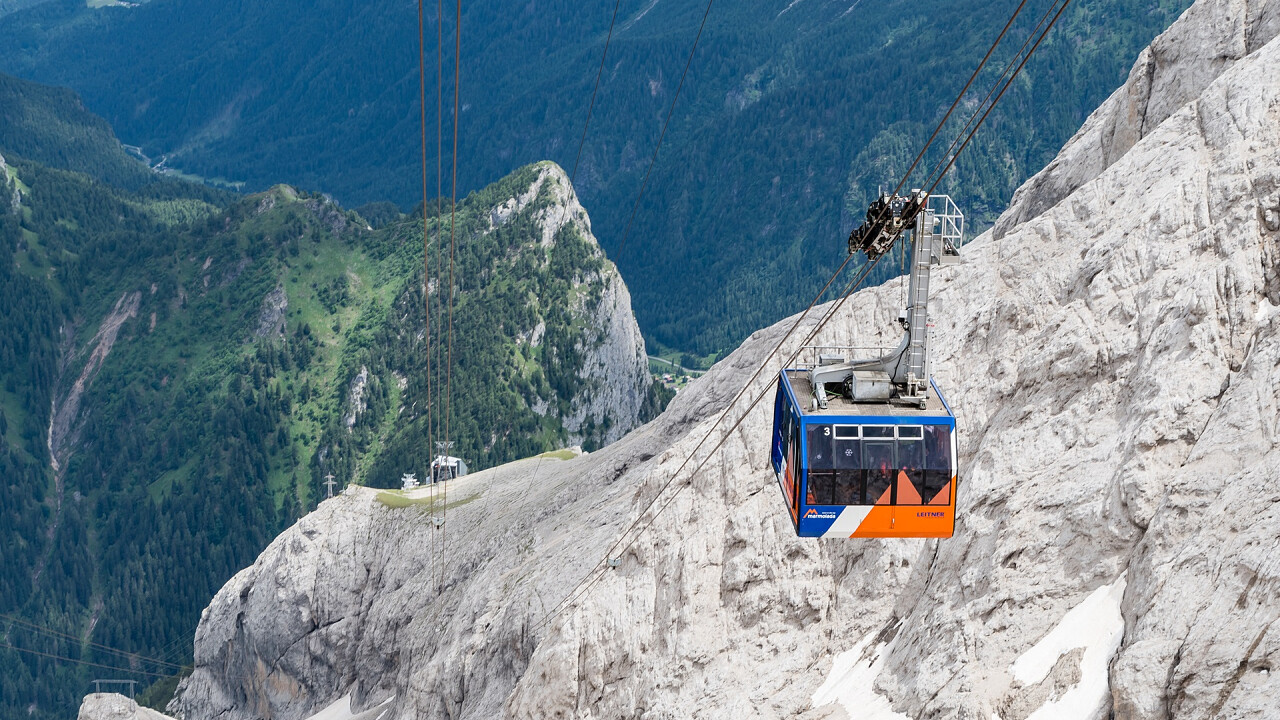 The Queen of the Dolomites is a massif that reaches 3343 m of altitude with the Punta Penia. This peak, together with Punta Rocca (3309 m), forms the main range, which is east-west oriented. The Punta Ombretta (3011 m) and Sasso Vernale (3058 m) are not so well known but are still part of the Marmolada.
Words cannot describe the stateliness of the Marmolada: only when you are face to face, you can feel the fascination of the highest mountain in the Dolomites, a massif that towers over Rocca Pietore and Agordino.
The incredible charm of Marmolada is a mix of different landscape aspects in a natural and unique picture. For this reason, the mountain is always considered a loved and popular destination.
In 28 September 1864 the pioneer of the dolomitic climbing Paul Grohmann with two alpine guides climbed the northern side of Marmolada for the first time. Two years before, Grohmann with Pellegrino Pellegrini climbed the Punta Rocca.
Marmolada is also a theatre of bloody battles during the First War World that are narrated in the Marmolada Museum of the Great World of Punta Serauta.
Winter and summer
In winter, the skiing lovers can practice their favorite sport practically all year long on the big glacier of Punta Rocca of 12 km of slope and in Malga Ciapela. There are also slopes for cross-country and some beautiful skitour, like the Marmolada Tour or the Skitour of the First War World Tour.
The connection with Arabba ski area, across Padon Pass, allows the acces of other slopes and of the famous tour of Sellaronda, while in the valley floor you can admire the waterfalls of Gola dei Serrai di Sottoguda or hike with snowshoeing across the Val Pettorina.
In summer, Marmolada offers a variety of itineraries for trekking, mountain-bike e climbing in the background of extraordinary landscapes. Two interesting climbing are Via Ferrata of Marmolada and Via Tomasson that takes to Punta Penia.