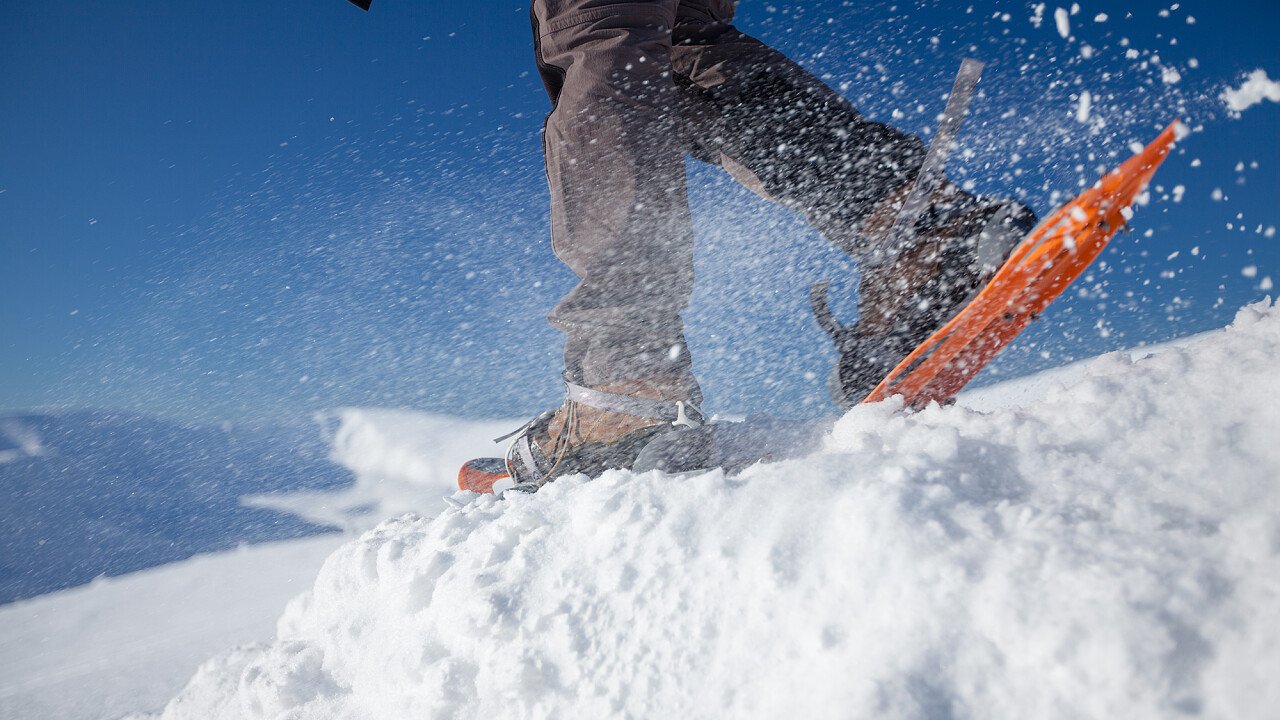 Snowshoes are a particular tool that allows to move easily on foot on the snow. Snowshoe hikes are funny and have become very popular lately; several hotels suggest special weeks with guided tours and snowshoe rental service.
The mountain environment shouldn't be underestimated, because of the technical problems as well as because of the risks and the safety issues of the walk: this is the reason why the experience of an alpine guide allows to enjoy this adventure in a more quiet way.
Equipment plays a major role. Furthermore, you should get acquainted with the safety techniques and procedures to go off the slopes.
Right clothes to wear on a snowshoe walk: waterproof and windproof jacket, a thick and a lighter polar-fleece sweatshirt, long trousers (also ski trousers), trekking socks, high climbing boots (ideally with a Goretex cover, a warm cap, polar fleece and boiled wool gloves.

Equipment for a snowshoe trekking lasting more than one day: 30l-rucksack for one-day hikes and 45l-rucksack for longer tours, rucksack cover or poncho, hiking poles, snowshoes, gainters, sunglasses and suncream, a protective lip balm, a water-bottle, electrolyte drink, food, a multitool knife, first aid kit, map, compass, altimeter, binoculars, mummy liner to sleep in the huts, a torch, a camera.

Simple trails are suitable to any age and require neither particular training nor specific practice. However, if you are interested in challenging trails, some training is recommended (like in summer trekking).
You don't need any specific technical knowledge for easy tracks. Nevertheless, guided tours are safer - if you go for an excursion alone be very careful and, if inexperienced, do not take chances. You do not need to reach high altitudes to have fun and spend an unforgettable time. A snowy forest way at mid altitude is enough to enjoy a unique experience in the heart of a snow-covered landscape.