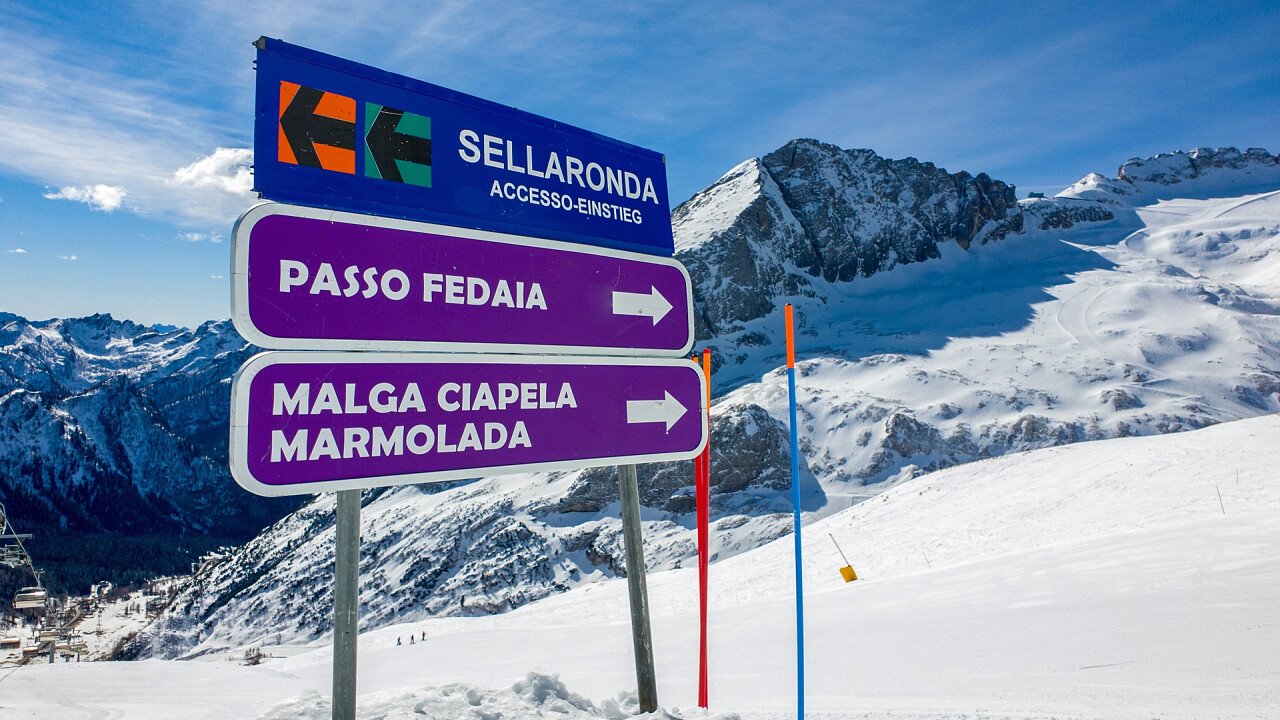 © Shutterstock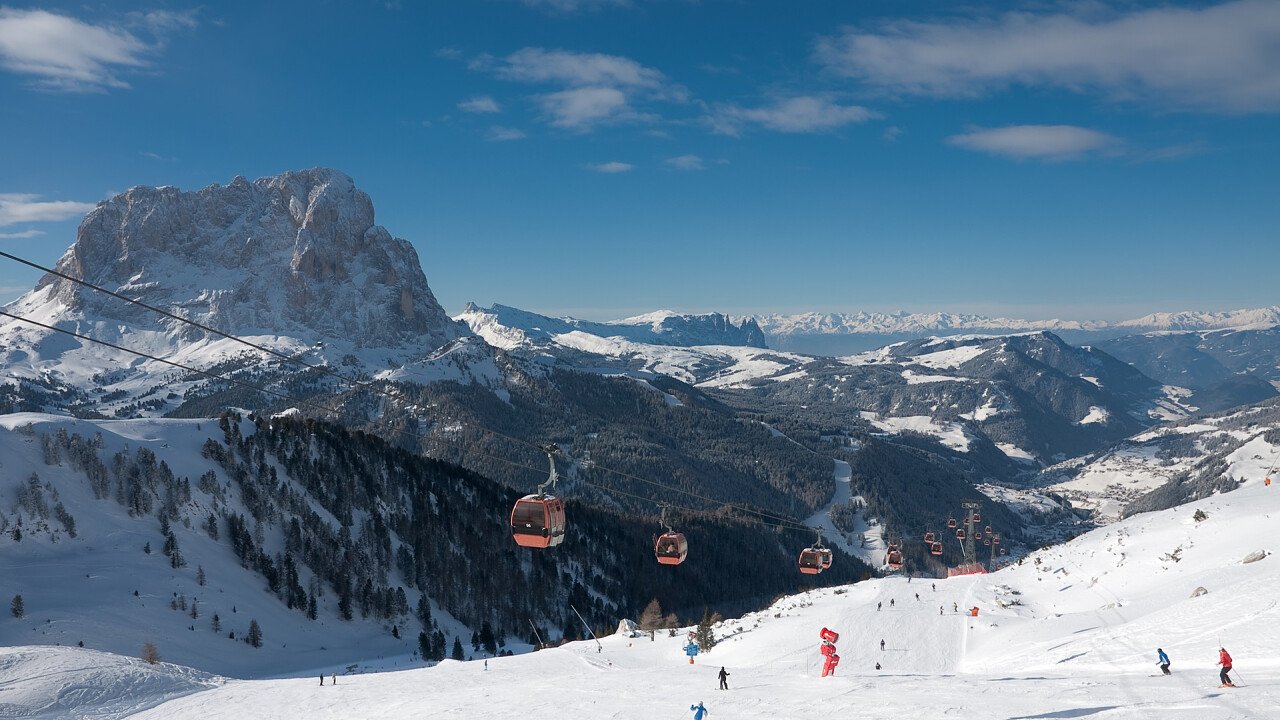 © Shutterstock
© Dolomiti Resort Sofma Spa Scata Stefano
The Sellaronda is a classic for the ski lovers. It is a panoramic tour around the massif of Sella. The journey can be undertaken both clockwise (Alta Badia - Passo Campolongo - Passo Pordoi - Passo Sella - Passo Gardena - Alta Badia), and counterclockwise (leaving from Alta Badia towards Passo Gardena), and in only one day it allows to reach the four Valleys of the Dolomites: Val Badia, Val Gardena, Val di Fassa and Livinallongo.
It is very easy to arrive in one of the places linked to the Sellaronda and get into the skiing track: you have simply to reach one of the four centres which surround the Sella Group (Selva, Canazei, Arabba, Corvara).
The overall distance of lifts and track is about 40 km, it is an excursion easy to practice, even if in the high mountain. For that reason, weather conditions must be taken into great consideration, in order to avoid snowfall or hard wind. To the legs of the skiers who has decided to face a Sellaronda a minimum training is required, whereas the difficulty of the track is suitable for an intermediate skier. The complessive last of climbings is about two hours.
A warning: after two or three days of bad weather crowd and queues will be fairly probable. However, within the span of a season the very bad days are rare. From this point of view, the most safe and so the most advisable day to cross Sellaronda is certainly Saturday. Some more warnings: we suggest to start the "journey" not later than 10.00 am, but it would be better to start earlier, especially the first time.
Another suggestion, nearly absolute, is to cross the last Pass before 3.30 pm, in order to avoid the risk of finding the lifts closed, since, (remember) they close between 4.00 pm and 4.30 pm. The official closing of all the tracks is at 5.00 pm. In case of bad weather (wind or blizzard) lifts can be closed earlier. Slopes can be covered nearly in 1,5 hours, according to the skier abilities.